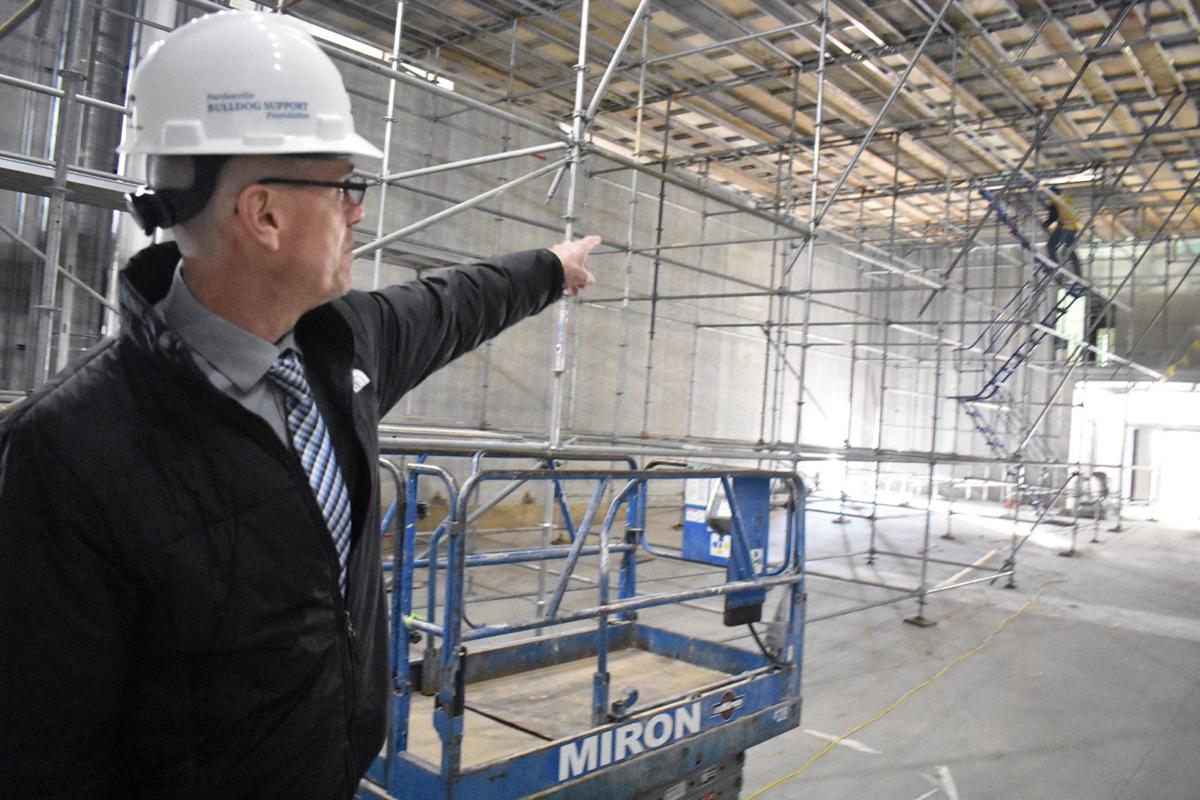 Not even a year since hiring a new Pardeeville High School principal, district leaders are opening the search again after Paul Weber resigned for a higher position in Wausau.
Weber said he hadn't intended to make his stay in Pardeeville so short, but he'd kept his options open for the last few years in hopes of stepping above principal.
"I just really want to thank the school community and the community as a whole," Weber said. "They've been very supportive. They've shown to be a very kind community. I felt very welcome here ... Hopefully we started some initiatives that will continue to grow and to be successful into the future."
After June 30, Weber said he will start as the director of secondary education for the Wausau School District, a position he described as the assistant superintendent. Both Onalaska and Platteville school districts had named him a finalist in their superintendent searches earlier this year, according to the La Crosse Tribune and a Platteville School Board meeting agenda.
Pardeeville School Board President Margo Pufahl said she's known for several weeks that Weber was interviewing elsewhere, adding that she doesn't blame him for advancing his career.
"I was sorry that he's going to be leaving us," Pufahl said. "I think he's brought some good things to us, and I had high hopes for him to continue to do that, but he has to do what he needs to do for himself, and I wish him well."
One of the things Weber brought to the school was the idea to change from an eight-period-per-day semester schedule to trimesters with six periods per day. The trimester schedule will begin this fall at the middle and high schools, Pufahl said, "and we're hoping that that will make some improvements for Pardeeville."
By lengthening class time, she said the district is aiming to ease some of the stress students and teachers feel.
Weber called the trimester schedule "an important step," adding that other efforts have accompanied the shift, including staff development and preparations on how to keep students engaged throughout one-hour periods.
"I wish the district all the best as they move forward," he said.
District Superintendent Gus Knitt echoed Pufahl.
"We're certainly going to miss him here at the school district," Knitt said. "He did a nice job in his one year here, but I also understand it's a great opportunity for him."
In August, Weber replaced former Pardeeville High School Principal John "Jack" Hammer, who left for a position in Mauston. Hammer served as principal for two years.
The school board accepted Weber's resignation at a meeting May 7. Knitt said he's discussed with board members about how they want to proceed with the search process for a new principal, and while the job is posted already, they still need to make final decisions. He expects they will make a hire no earlier than mid-June.
As with other principals, Pufahl said a candidate should be "someone who's heart is in education and is there to give our students ... the best education that we can."
Follow Susan Endres on Twitter @EndresSusan or call her at 745-3506.
Be the first to know
Get local news delivered to your inbox!