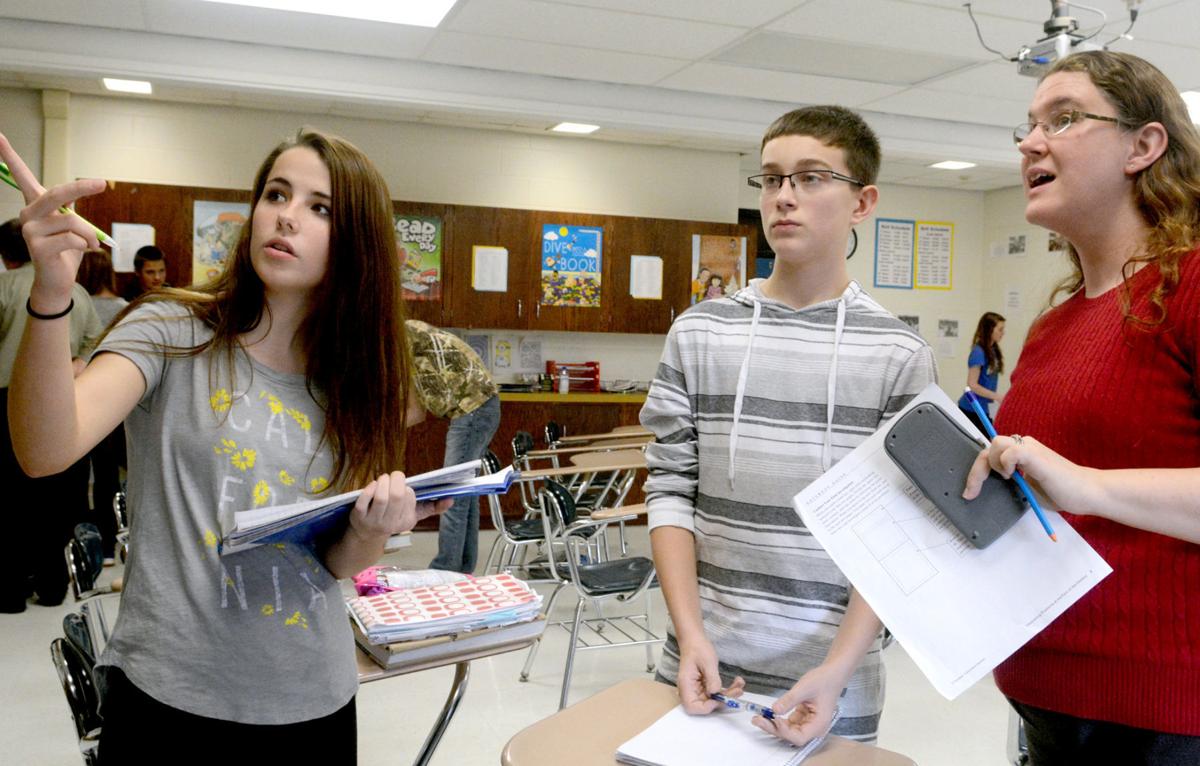 PARDEEVILLE — A teacher accused of making insensitive remarks to students about police violence is no longer employed by the Pardeeville Area School District.
Kathryn David had been out on family medical leave since Jan. 22 and resigned April 1 after eight years of teaching English and social studies to freshmen at Pardeeville High School.
The Wisconsin Department of Public Instruction is investigating what happened Nov. 2 in David's English classroom, when she reportedly read aloud to her students from the book "The Hate U Give" by Angie Thomas, a young adult novel about a teenager who's drawn to activism after witnessing a police shooting.
Within the context of the book, the teacher used an analogy concerning police violence against African-Americans to make a point as one of her students was misbehaving, Superintendent Gus Knitt said last year. The teacher said if she were a police officer, she would shoot misbehaving students. She later didn't deny making the comment when she met with administrators.
The school district will issue a statement concerning David and its own investigation at the conclusion of the DPI's investigation, Knitt and School Board President Margo Pufahl said Monday.
In November, the Pardeeville Area School District hired a private investigator from the law firm Davis and Kuelthau in Green Bay to determine the intentions of David's remark. The investigator interviewed the teacher, her colleagues, students and the parents of the students until the end of February, Knitt said.
DPI requested in February that all findings of the investigation be turned over and is investigating the matter as it relates to David's teaching license.
David apologized to her classroom Nov. 7, Knitt said last year. Further discipline for the teacher was never disclosed nor discussed by the Pardeeville School Board in open session.
According to David's biography on the school district website, she is a Madison native who received her teaching certificate in the areas of English, history, politics and government from Ripon College in 2010.
Follow Noah Vernau on Twitter @NoahVernau or contact him at 608-695-4956.
Be the first to know
Get local news delivered to your inbox!