At the top of Angela Gulrud's to-do list as new principal of Rusch and Lewiston elementary schools is community — building strong relationships with students and their families and doing it no matter what school looks like in the fall.
The 2020-21 school year might begin virtually or in-person or it might function as a hybrid of those formats and Gulrud said the Portage Community School District is prepared for every scenario.
"What we know for certain is we'll be helping kids," Gulrud said of the public health emergency, which closed school buildings across the state in March. "Our teachers did an excellent job with distance learning and they learned all of those tools with very little time to prepare.
"Now we have the whole summer to plan everything and do things even better."
Gulrud — the assistant principal of Bartels Middle School — was hired Monday to replace Principal Jason Meyer after Meyer becomes the new principal of Weston Elementary School in July. Gulrud was chosen from a pool of 35 applicants and six finalists and was the only internal applicant, Portage High School Principal Joshua Sween said.
Sween, who replaces the retiring Margaret Rudolph as superintendent in July, oversaw the hiring process including on-site interviews with each finalist at Gerstenkorn Administration Building.
Gulrud started her career in education in 1997-98 as an eighth-grade English teacher at the Junior High School in Portage, which is now Rusch Elementary, and she has served as the assistant principal at Bartels for the past seven years.
"She's been a staple in Portage community for more than 20 years," Sween said of hiring Gulrud. "She's a big part of the community Sharing Suppers that we hold in all of our school buildings and she's a Warrior through and through."
Rudolph has worked with Gulrud in the district since 1999 and said, "She puts everything into the work she does. She works hard to help the students and their families, as well as the teachers. Knowing the community is a major advantage for a new principal."
Gulrud is an Eleva native who earned her master's degree in education and her administration certificate from Viterbo University in La Crosse. As the assistant principal at Bartels, her goal all along has been to become a principal and said she feels "incredibly lucky" to find that position in Portage.
"I'm very excited and honored to be chosen as their principal," Gulrud said of Rusch and Lewiston, which typically average about 200 and 100 students in their respective populations. "Both of these schools are doing great and I want to continue collaborating (with the staff) and keep getting better."
Improving student literacy is the top curriculum-related goal at the elementary level, Gulrud said. "If you improve their literacy skills, it will help them in every area including math."
Building strong relationships is naturally more challenging during a pandemic, Gulrud said, but she has been brainstorming ideas for it for weeks. In October, Gulrud expects to invite the elementary students and their families into the buildings for safe trick-or-treating.
"In general, I want to do more in the community," Gulrud said of the 2020-21 school year. "We want the students and their families in the schools more often.
"We surveyed the parents about their experience (during the pandemic) and found their kids were more excited about project-based learning — the hands-on work and actually seeing their teachers in person, whenever it's possible," she said. "It's a common theme statewide: When students are actually seeing their teachers, they're more motivated to learn.
"I have no insight into what 2020-2021 is going to look like," Gulrud said, "but the goal is to do as much in person as we can."
Air high-five with Aidan Black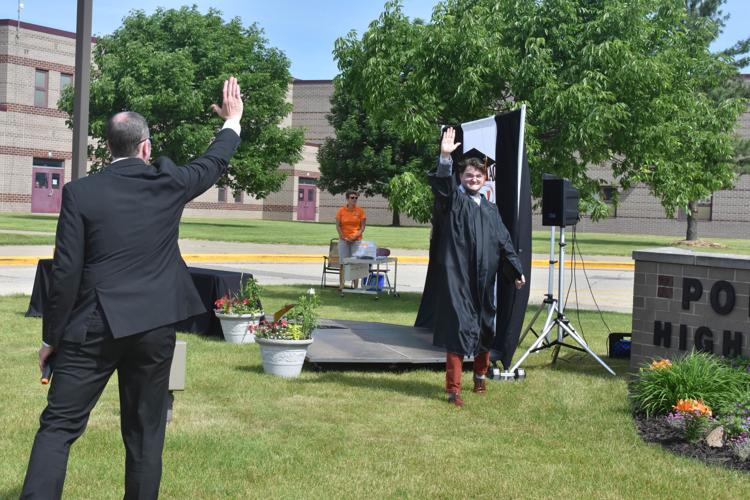 Portage Class of 2020 - Hannah Davenport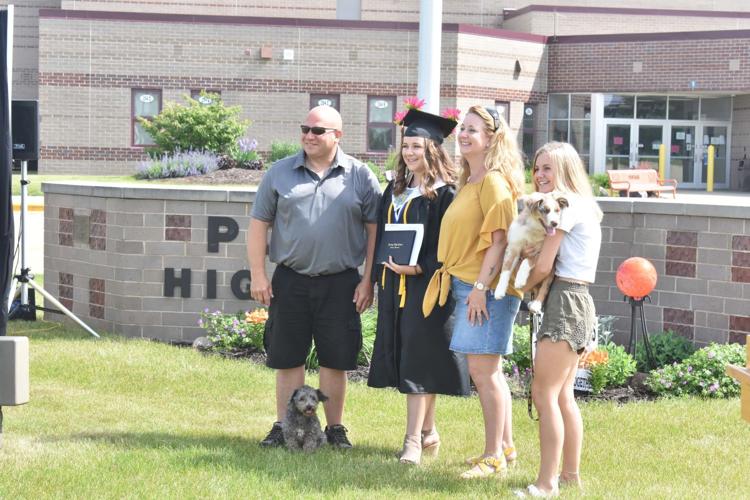 Portage Class of 2020 - McKenna Przybyl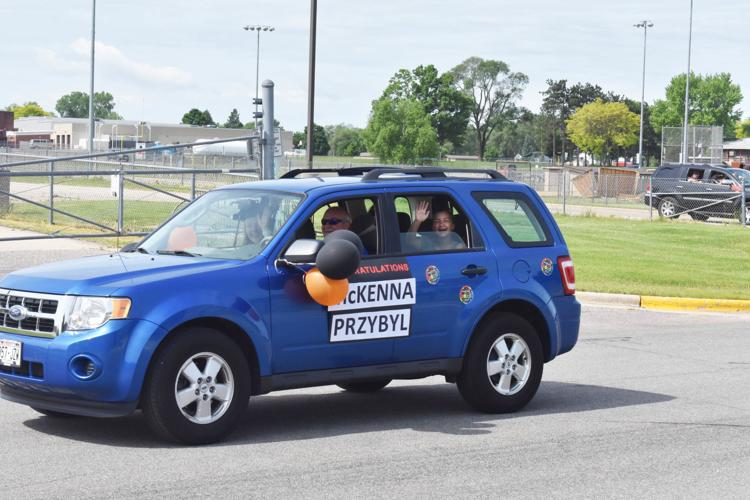 Portage Class of 2020 - Jason Kong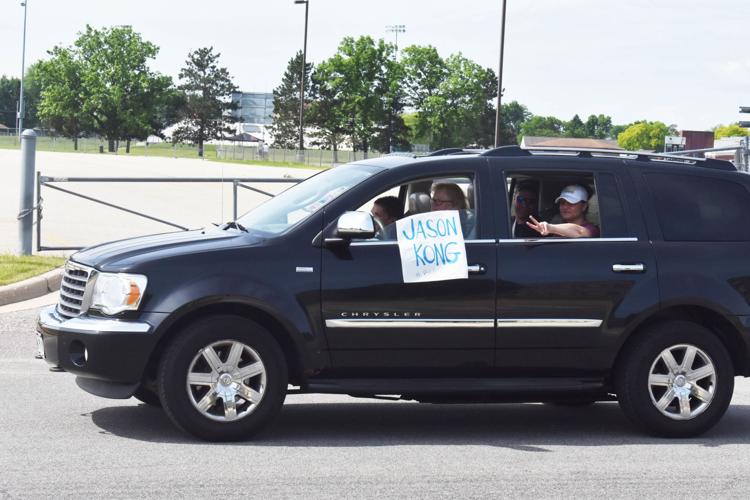 Josh Sween at Portage High School 2020 graduation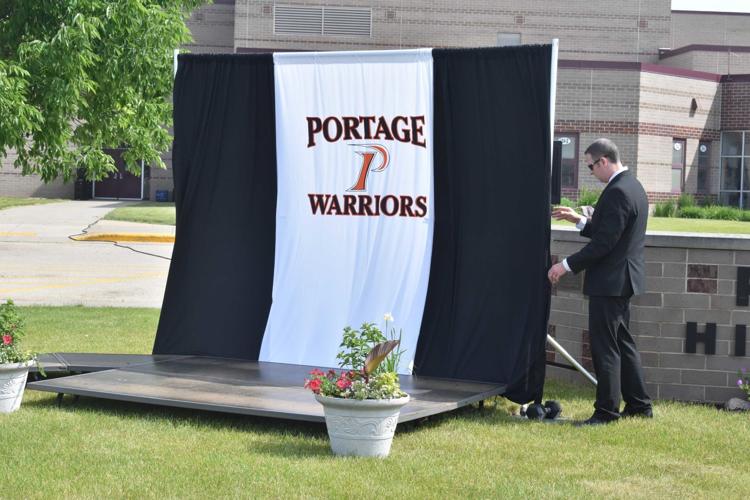 First responder escorts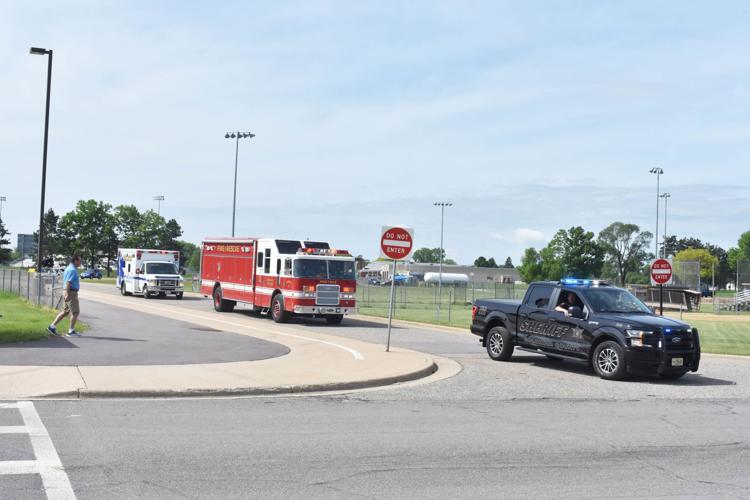 Portage Class of 2020 - Aidan Black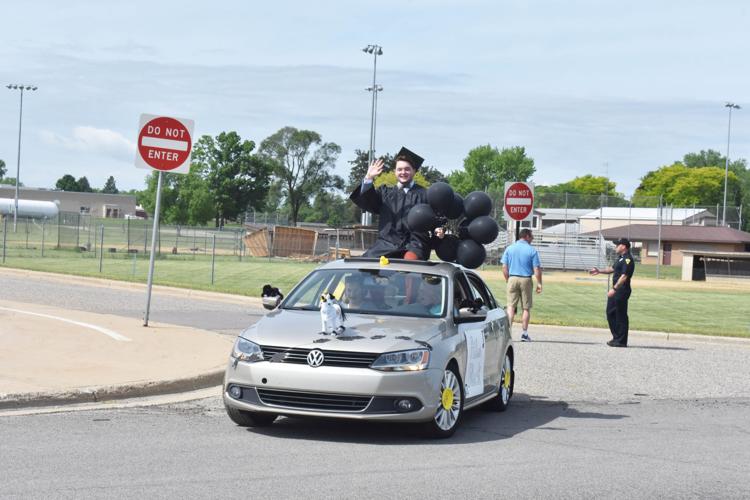 Dawson Baker's family - Portage High School Class of 2020
Dawson Baker - Portage High School Class of 2020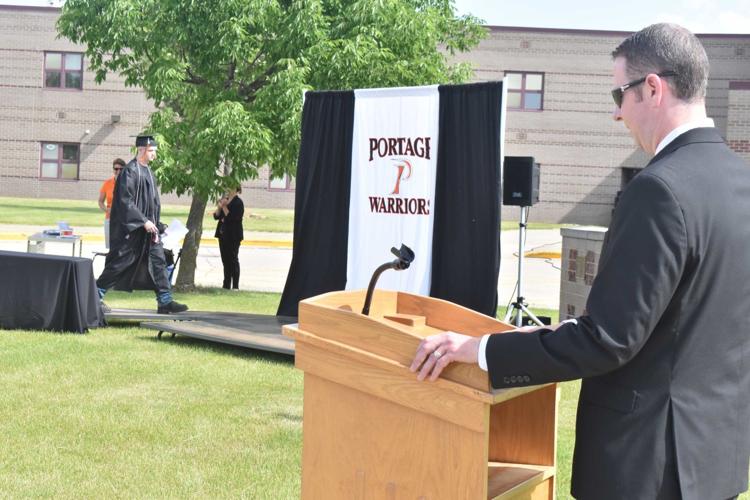 Follow Noah Vernau on Twitter @NoahVernau or contact him at 608-695-4956.
Concerned about COVID-19?
Sign up now to get the most recent coronavirus headlines and other important local and national news sent to your email inbox daily.