Every Portage High School Homecoming float looked as if it were the FFA float.
This year's Homecoming theme, "Down on the Farm," is a sign of respect to agriculture, and to students who aspire to careers in agriculture, said senior FFA member Jacob Van Wormer.
"Every float is about the same — people with chicken suits and pig snouts," he said. "It's great seeing everybody come together."
The farm theme echoed throughout the parade, which went on despite a constant misty rain.
The swim team's float's slogan: "Warriors don't horse around." The Future Business Leaders of America float's slogan: "We're not chicken." The Art Club's banner was a send-up of one of the world's best-known paintings, "American Gothic" by Grant Wood.
The Gay-Straight Alliance's focus on inclusivity included a nod to the mascot of Portage's opponent, Reedsburg, in Friday's Homecoming game: "Dolly Parton's Farm of Many Colors. Every animal is welcome — even Beavers."
Even the senior skit at the pep rally (the only class skit offered this year) focused on a rural theme, and a rural stereotype.
To capture the dreaded Reedsburglar — suspected of stealing the "commitment to graduation" posters from Portage High School — the Portage pupils infiltrated Reedsburg High School by putting on bib overalls and trying to blend in with the "hicks."
There was a little of that stereotyping on the FFA parade float. It was pulled by a Case tractor, on loan from Jerome Family Farms near Dalton.
And FFA member Kendall Thompson was decked out in a chicken suit — although, when the PHS band struck up the "Chicken Dance," his fellow FFAers had to tell him when to flap and when to clap.
In keeping with the agrarian theme, Van Wormer said, there was a new twist to Homecoming. Students were allowed to bring their dogs to school, and feature them in the parade. Some of the dogs work bandanas, or even cowboy hats.
The parade also included at least two goats and one horse — a golden Fjord horse named Seira, ridden by sophomore Kylee Beckius.
Students from Portage Community School District elementary schools also were invited, again this year, to participate in the parade. And those that weren't marching or riding on floats sat along the East Slifer Street curbs to cheer them on — despite a smaller-than-usual crowd due to the gloomy, wet weather.
That the parade would go on, rain notwithstanding, was announced at Friday morning's pep rally, which featured an array of competitions between classes, and between students and staff.
"When you get older," said social studies teacher Elizabeth Hansen, "you'll realize it's fun to watch other people have fun. That's what being a Warrior is all about."
This year, it was also about acknowledgment of the importance of agriculture.
Jenna Zick, a junior and an FFA member, said the Portage FFA is 80 members strong. In her eyes, farmers and FFA have always been treated with respect at Portage High School, but the extra recognition at Homecoming was nice.
"I don't think farming always gets the credit it deserves," Zick said.
Homecoming crowning moment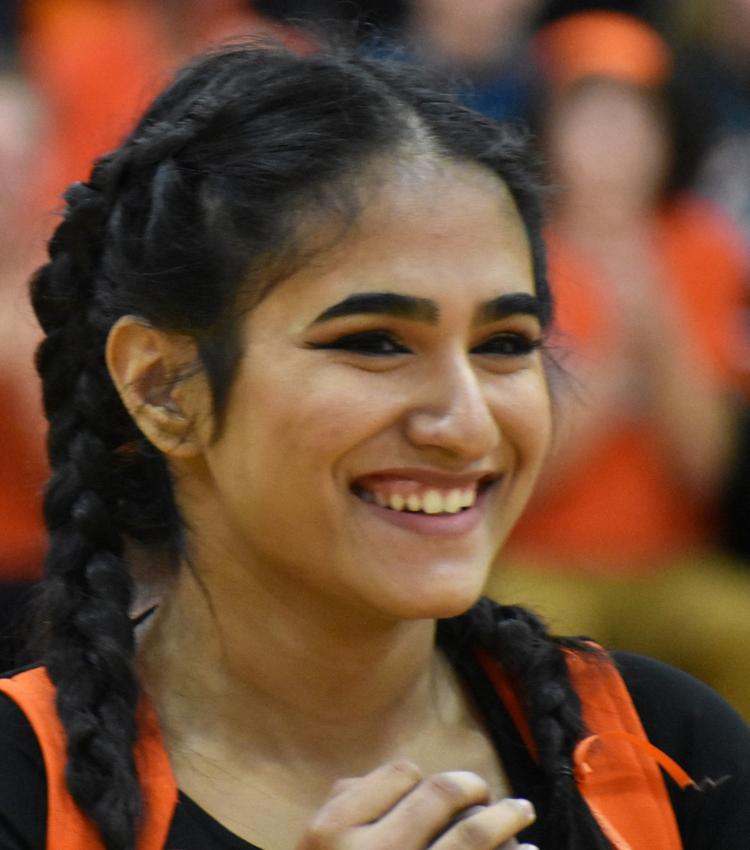 Homecoming cheerleaders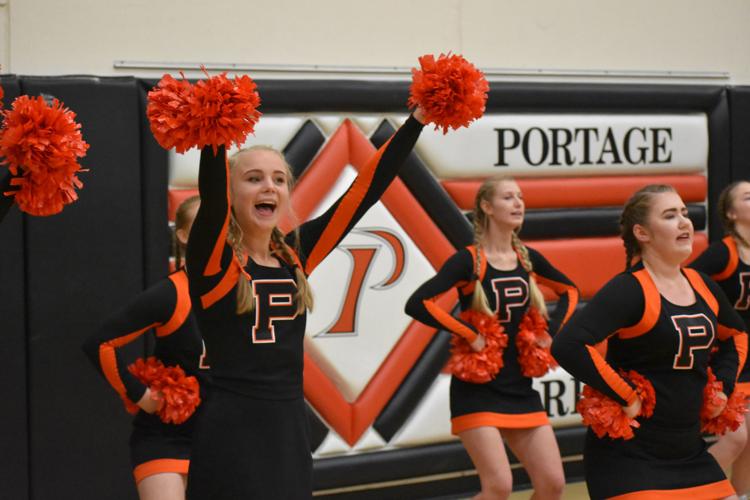 Homecoming cheer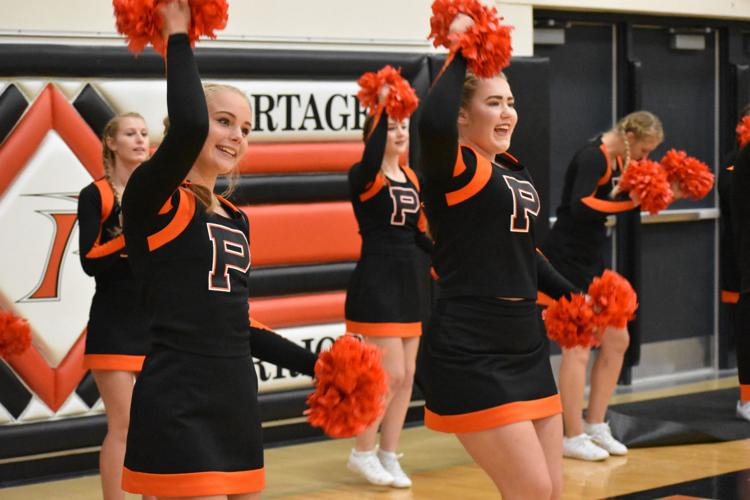 Homecoming colors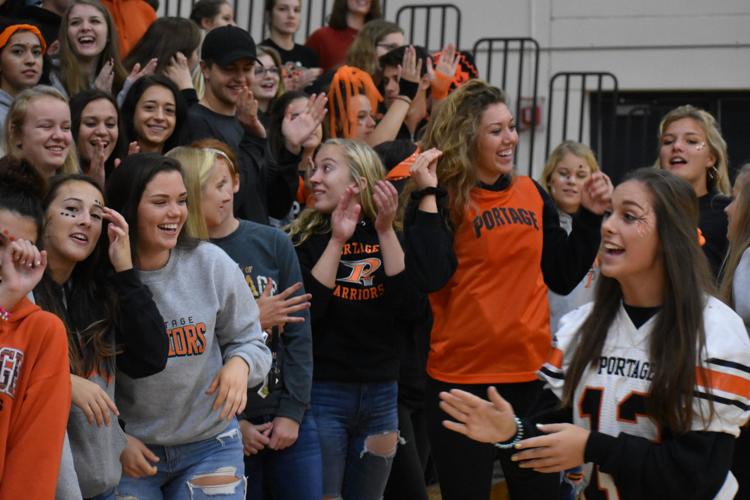 Homecoming pep band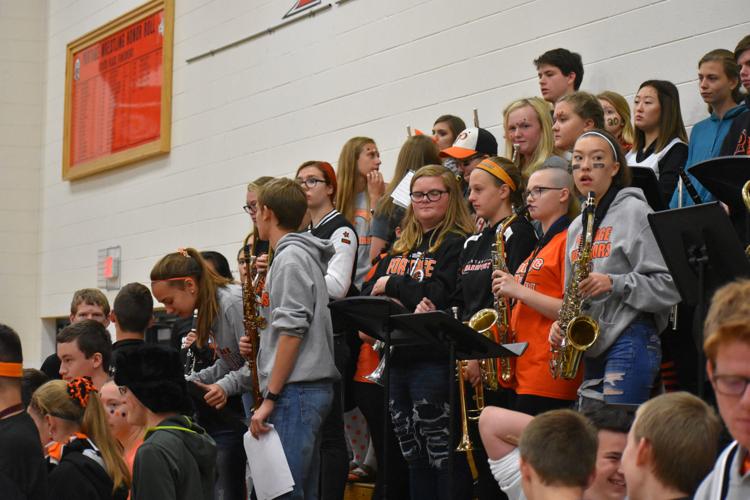 Homecoming pep dance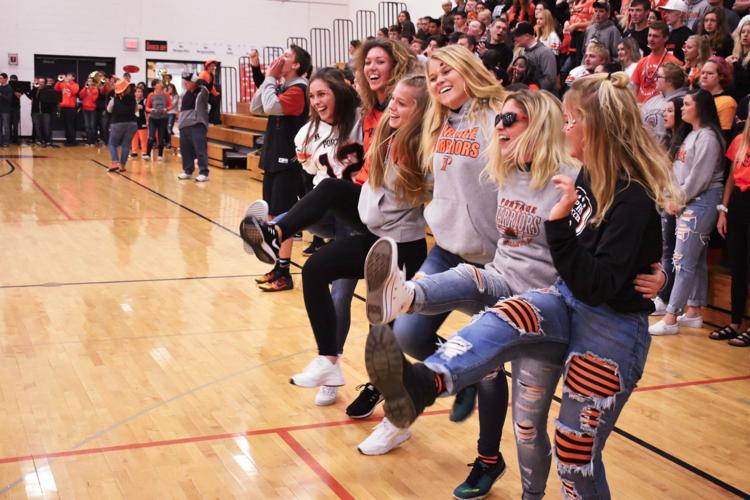 Homecoming spirit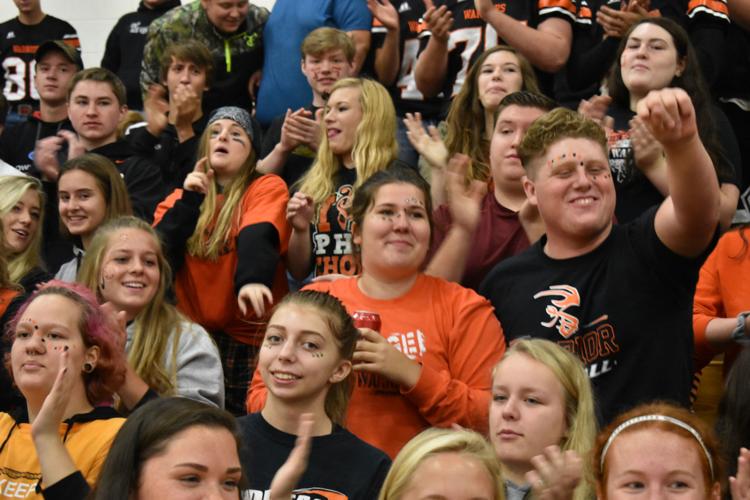 Homecoming camaraderie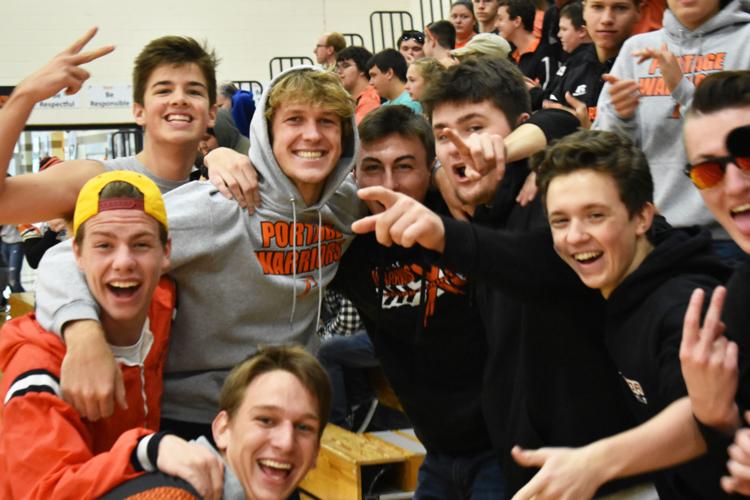 Homecoming horns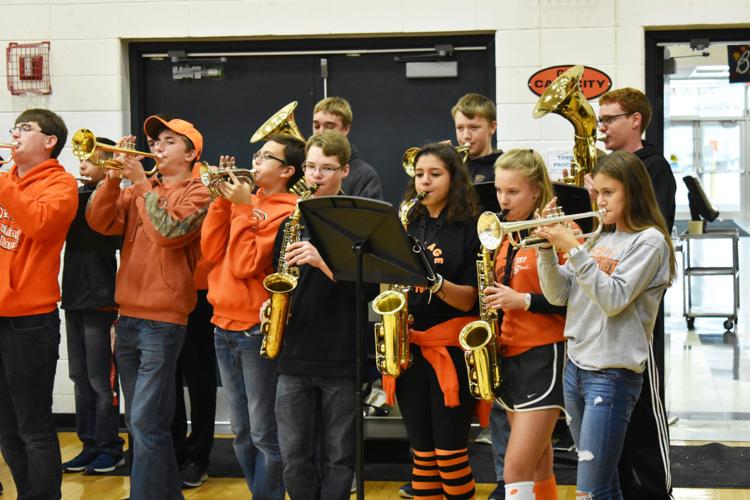 Homecoming formidable faculty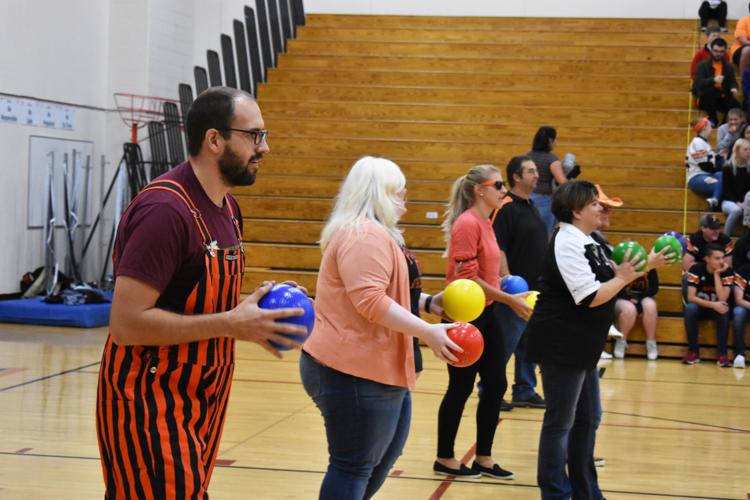 Homecoming senior relay team sidelines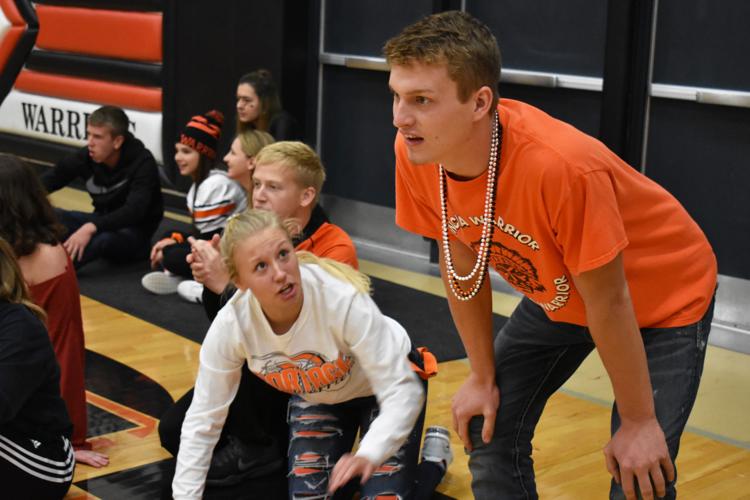 Homecoming jump around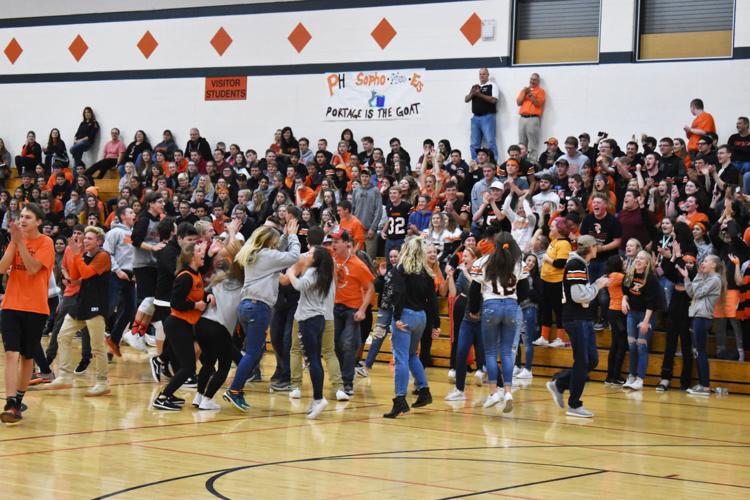 Homecoming staying dry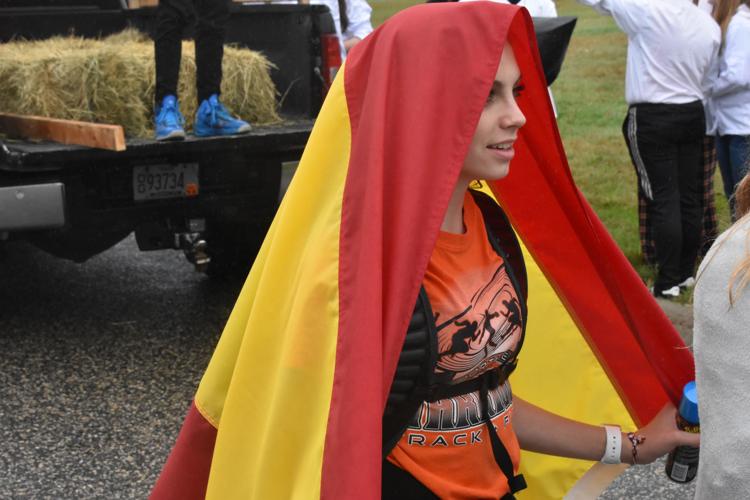 Homecoming band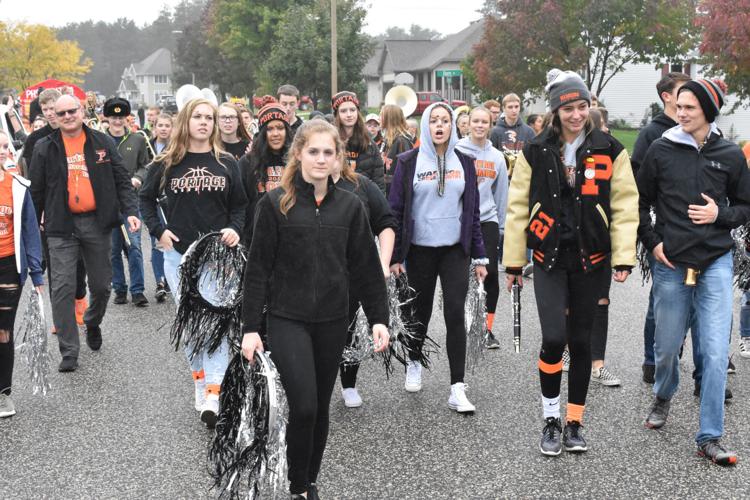 Homecoming chicken dance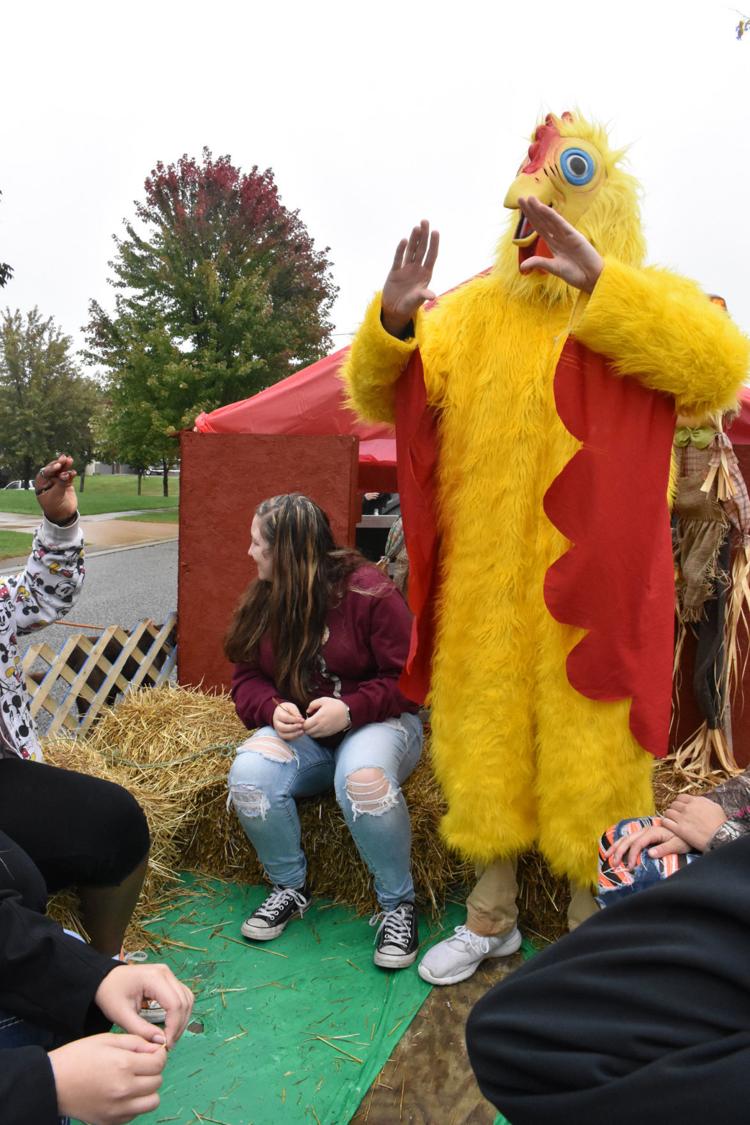 Homecoming goat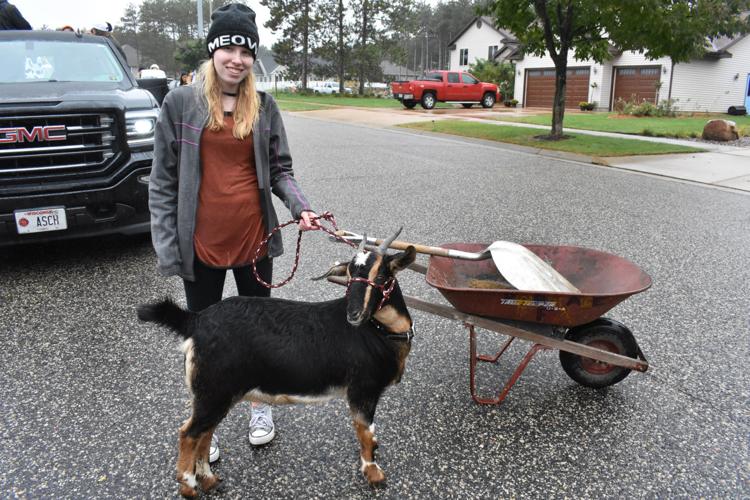 Homecoming tennis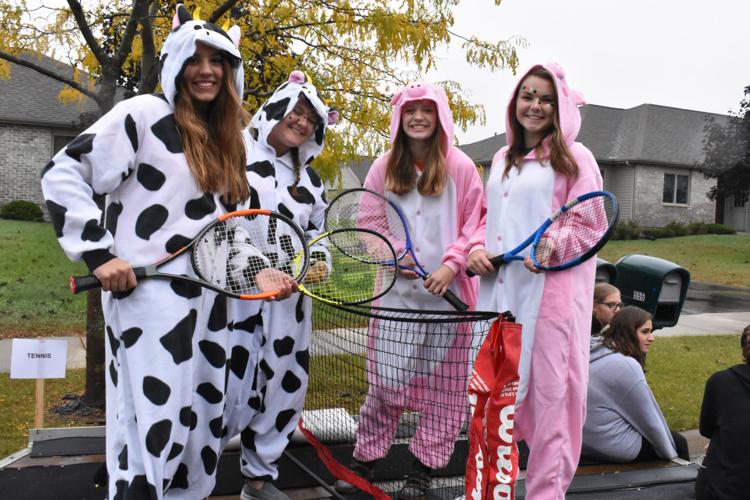 Homecoming rabbit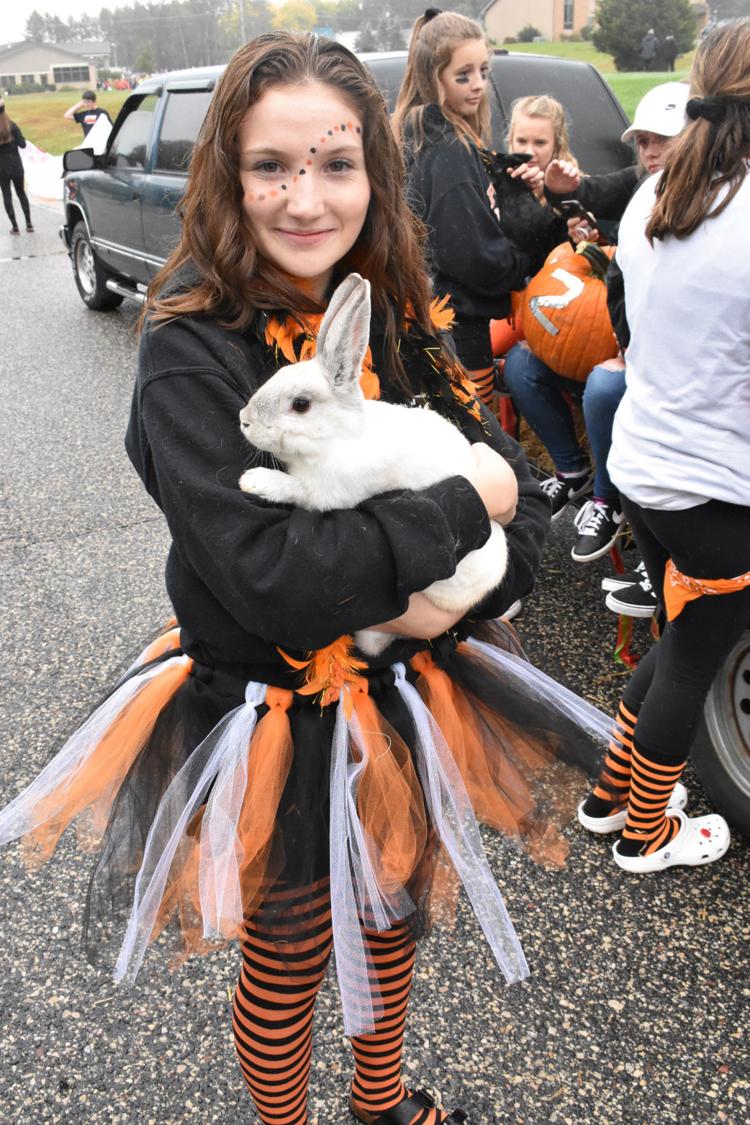 Homecoming swim team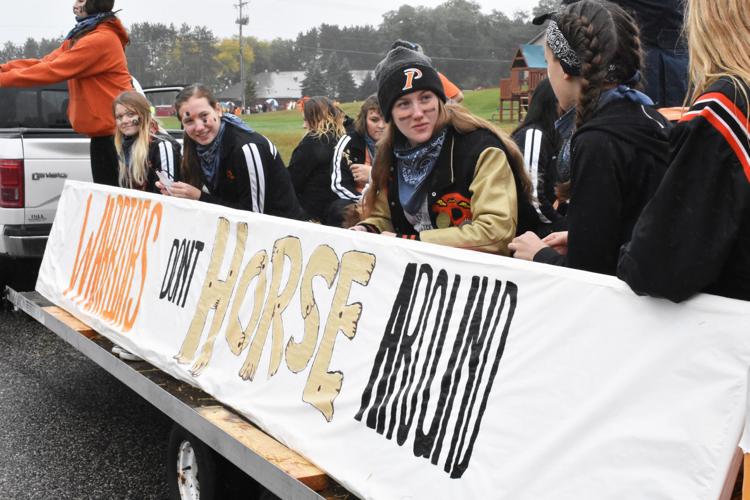 Homecoming all welcome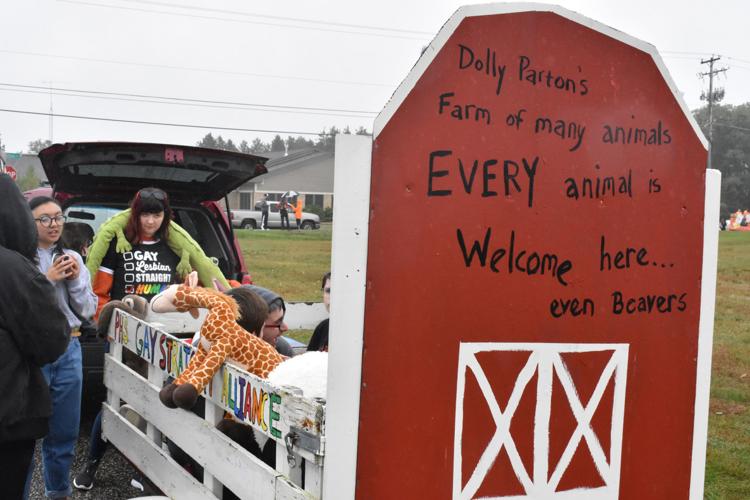 Homecoming FBLA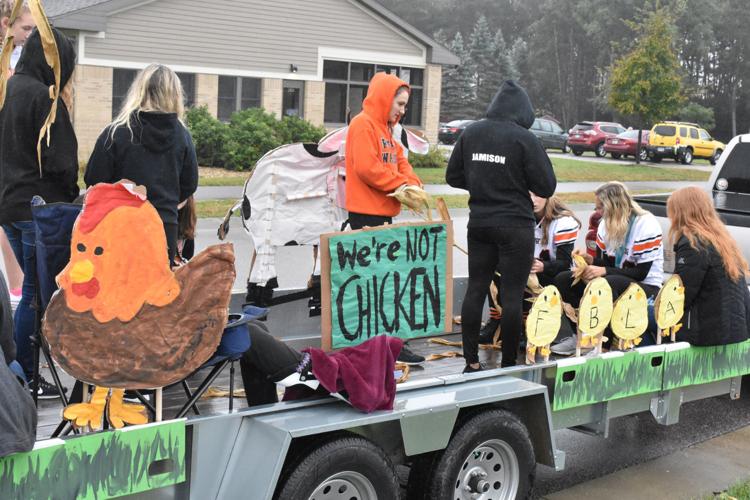 Homecoming marching in the rain
Homecoming Bale the Beavers

Homecoming Rusch in the rain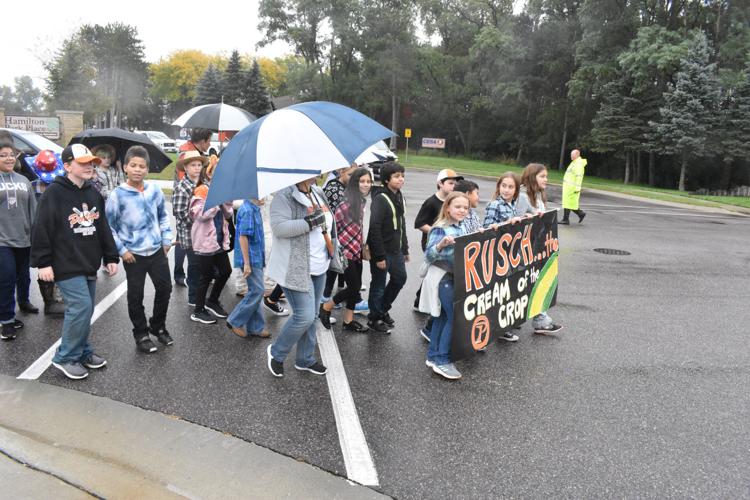 Homecoming Art Club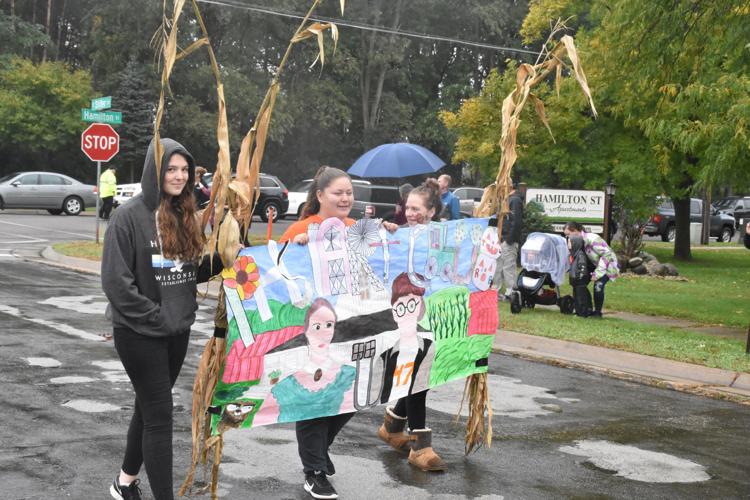 Homecoming elementary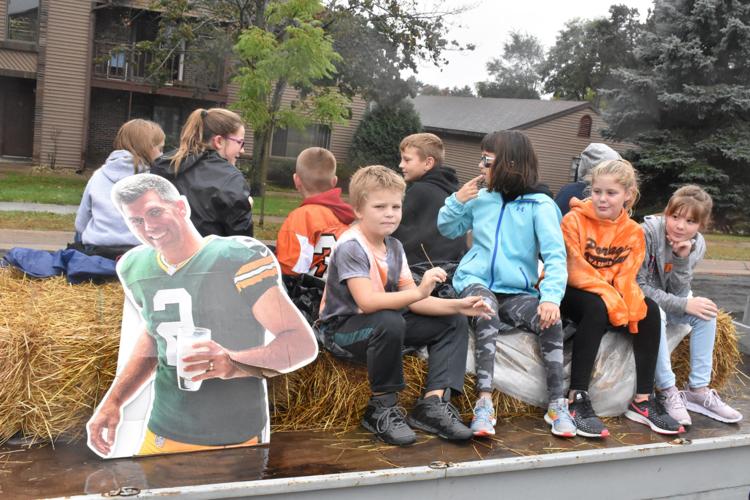 Homecoming volleyball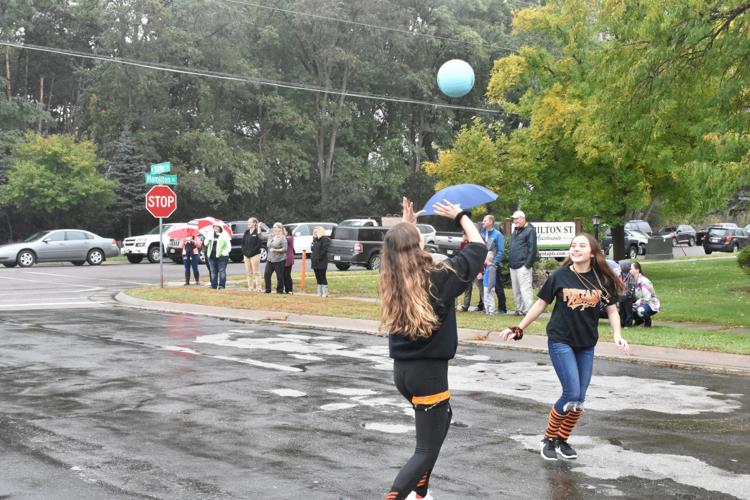 Homecoming Gay-Straight Alliance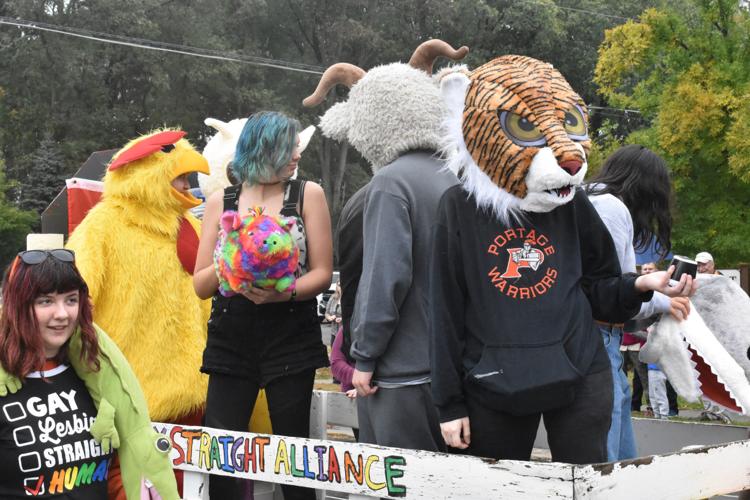 Homecoming piggies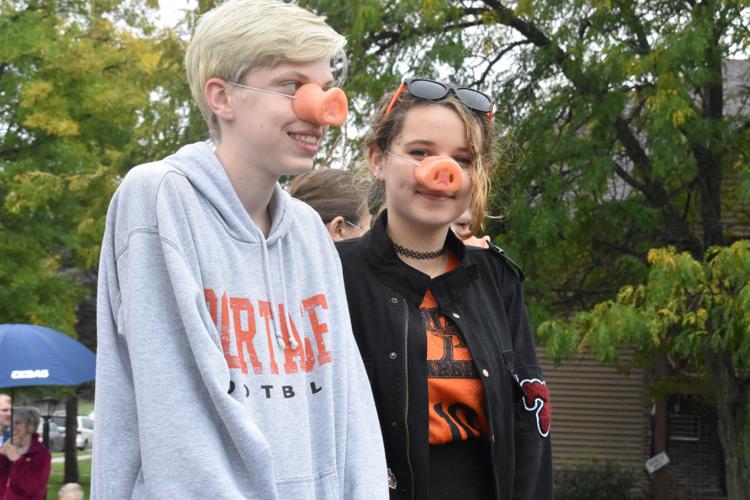 Homecoming horsing around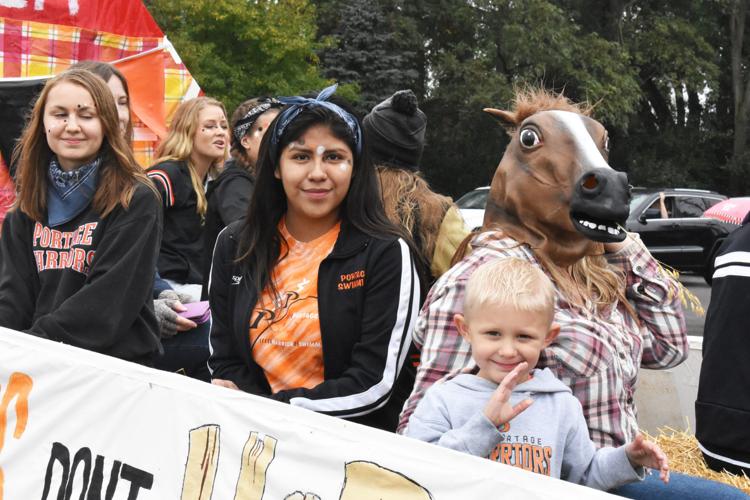 Homecoming girls' golf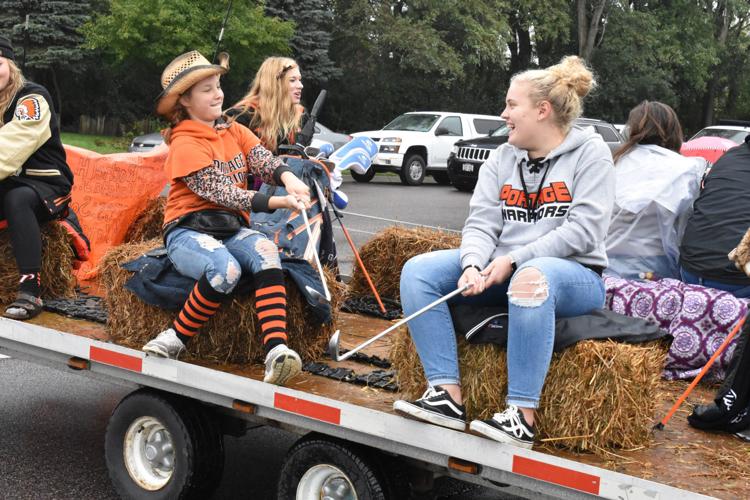 Homecoming steed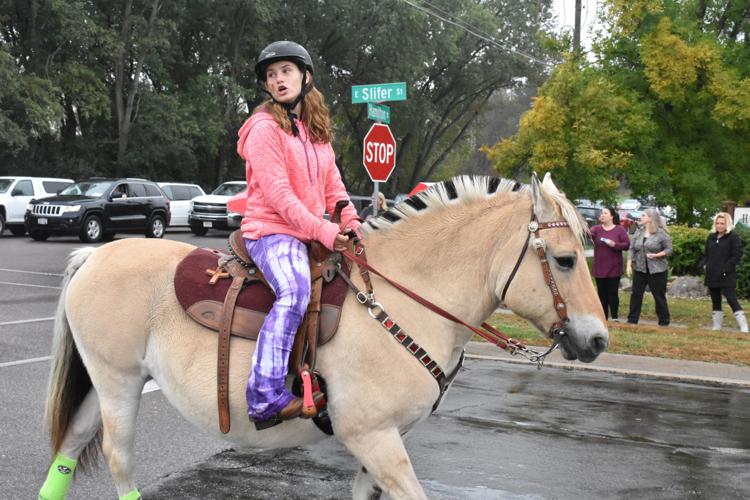 Homecoming girls' tennis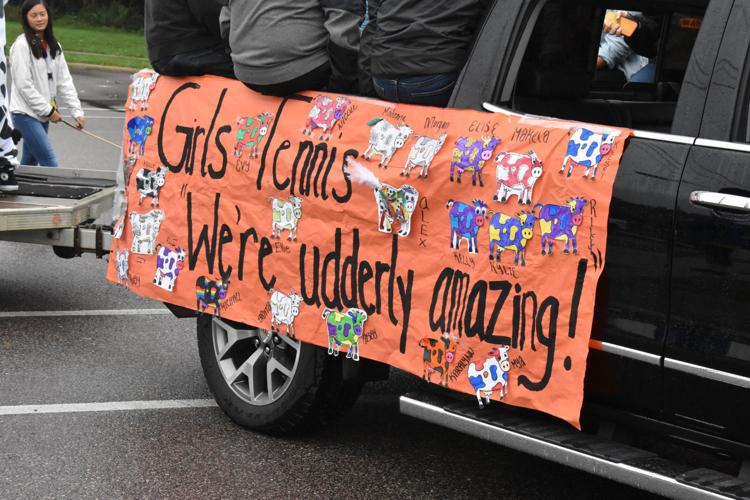 Homecoming Euthanize the Beavers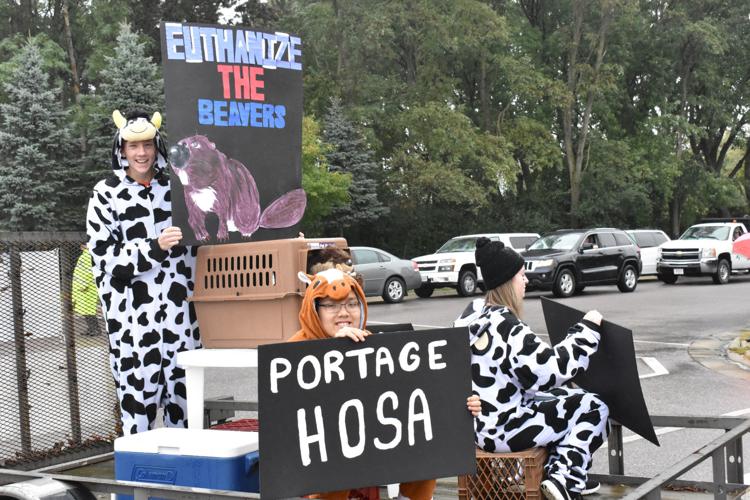 Homecoming seniors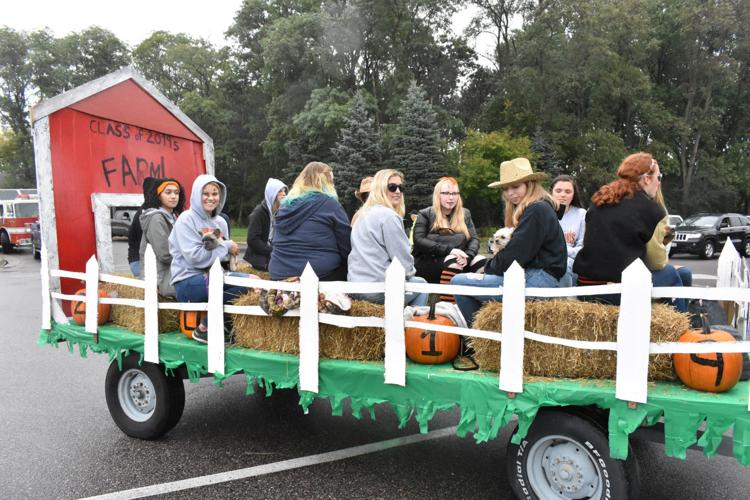 Homecoming royal wave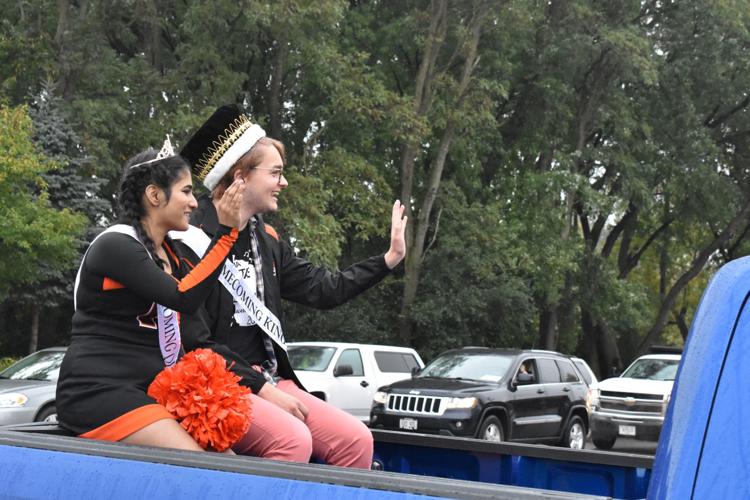 Homecoming pep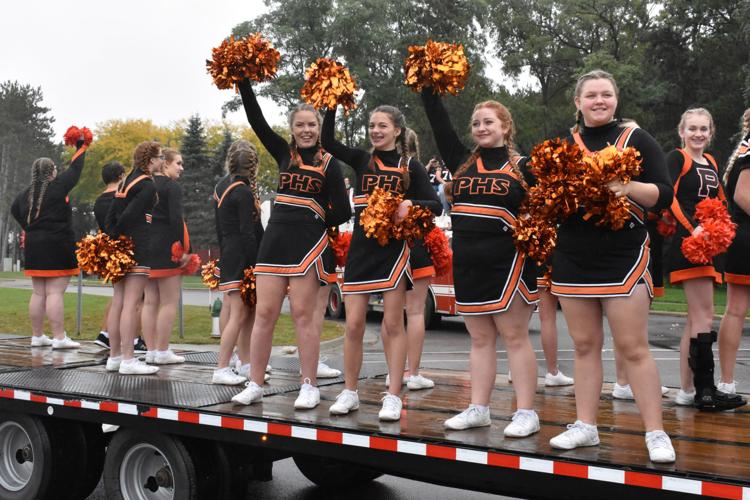 Homecoming Warriors