Portage Community School District officials are preparing for most students to return to classrooms this fall — with safety modifications — while accommodating at-home virtual learning for others, under a plan they hope to finalize by the end of this month.
For any parents or students who are concerned about the health risks, they can choose to remain home and use the district's online option, said District Administrator Josh Sween.
"We're fielding a lot of questions, you know, 'Should we be looking into home-schooling or going to some other virtual program?' And the answer to that question is no," he said. "We're going to have that (online) option for all of the students in the district."
He said he will post a video later this week to inform the community on the district's planning thus far, but added that the complete plan won't be announced until July 31. Sween acknowledged that many Wisconsin school districts have already shared general plans that include in-person learning, virtual learning or a blended option.
"That's exactly the plan that we've been working on, too," Sween said. "I'm just more concerned with trying to nail down the logistics of those plans before we share them out completely with everybody."
Preliminary plans
He hopes elementary students will be back in school five days a week once the 2020-21 school year begins Sept. 1. Sween said the district's elementary schools have enough space to accommodate physical distancing and their students can be separated into small groups that don't come into close proximity to others.
Older grades will likely use a blended model, where the student body is divided into two groups, one of which will attend in person on Mondays and Tuesdays while the other attends Thursdays and Fridays. Both groups would use remote learning on the days they aren't in school, Sween said.
Sween said a district-level committee and building-level subcommittees, led by principals and including teachers who represent their department or grade level, are still working on logistics and safety measures, such as purchasing personal protective equipment and plexiglas barriers for school offices.
Families within the Portage Community School District had the opportunity to give input through a survey the district sent out June 30. With about 2,000 total students, the 720 families — some with multiple children in the district — that answered represented a good response rate, Sween said.
Based on the survey, parents' desire to send students back to school is "pretty strong," especially among those with elementary-age children, said School Board President Steve Pate.
More than 40% of respondents indicated that continuing at-home digital learning would not be an acceptable solution for elementary students, according to the results. The most popular option of resuming education for the lower grades was daily face-to-face instruction, with 61% approving it, 23% indicating that it wouldn't be ideal but they could make it work, and 16% finding it unacceptable.
For middle and high school students, the survey found that 35% of families thought continuing digital learning would be unacceptable and 24% thought it would be acceptable. Half of respondents fully approved of having older students return to school as normal with safety measures, while almost one-third indicated that would be unacceptable. The option Sween is expecting for those grades garnered 40% approval and 21% disapproval.
The Columbia County Public Health Department reported a surge in COVID-19 cases in the past month and most of them are among younger people.
In developing its plan, the Portage school district has been collaborating with other schools in the area and in its conference, as well as the Columbia County Health Department and state agencies, Sween said.
The Wisconsin Department of Public Instruction's Education Forward guidelines have also been helpful, he added. The 87-page document lays out potential modified schedules, such as having students in school four days a week, having them in school two days a week and using virtual learning for remaining days, rotating students weekly so half attend in person at a time, or sending younger students to school while older ones remain on virtual learning. However districts choose to educate, the state agency advises them to be flexible and prepare to shift between in-person and distance learning.
Pate said the school board will meet before the end of this month to finalize back-to-school plans.
"We're looking at all avenues, and our main goal is to keep everybody safe," Pate said.
Virtual status
Sween said Portage school staff have been working on its digital platform to improve virtual learning this fall over what students experienced in the spring. Though nothing can replace face-to-face classroom learning, "ultimately, if we have to go back into a fully digital world again, we need to make sure that our plan is better than it was," he said.
Internet access for students at home is "a major concern" and an equity issue, despite affecting a small portion of the student body, Sween said. He couldn't supply a specific number on how many lack reliable access, but he guessed it's around 5% to 8% of Portage students. Not exclusive to Portage, the issue primarily affects rural students.
The district has supplied wireless hotspots to families, "but that only goes so far," Sween said, adding that it's working with other agencies, including Madison College, on how to get rural areas better access.
"Those are some things that I think the state in general needs to take a really hard look at moving forward, is how do we fix the infrastructure," Sween said. "Because if this is our new normal, where digital learning is a flexible option for school districts, we're going to need to make sure that everybody has access to internet."
Costs to reopen
Total costs to implement the necessary modifications to reopen Portage schools are still unknown, Sween said. The School Superintendents Association and the Association of School Business Officials International estimated last month that COVID-19 would cost U.S. school districts an average of $1.78 million each to reopen this school year.
Emergency federal funding from the Coronavirus Aid, Relief, and Economic Security Act will only go so far. District Business Director Peter Hibner estimates Portage will receive about $248,000 in CARES funds, some of which Sween noted will go to local parochial schools.
"We just know that opening safely is more important than just opening, and so really we're prepared to spend the money that we need to ensure that our students and staff and the community are going to be safe," Sween said.
Air high-five with Aidan Black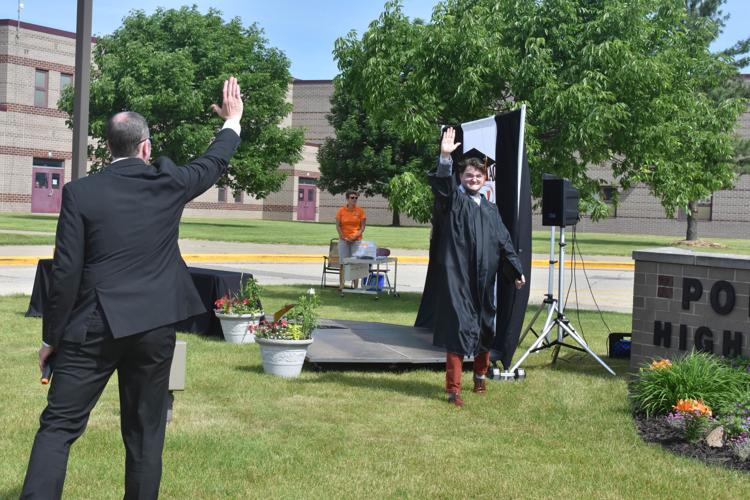 Portage Class of 2020 - Hannah Davenport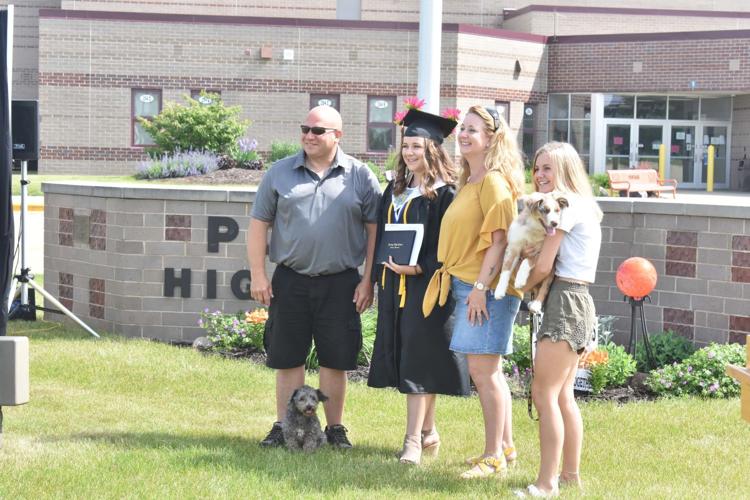 Portage Class of 2020 - McKenna Przybyl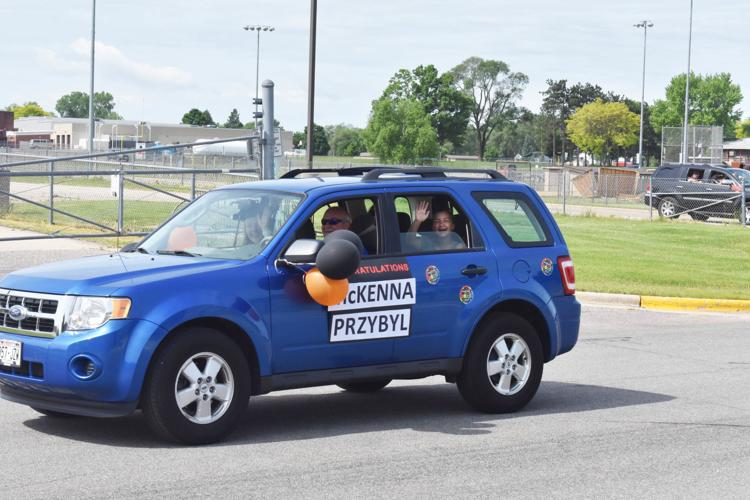 Portage Class of 2020 - Jason Kong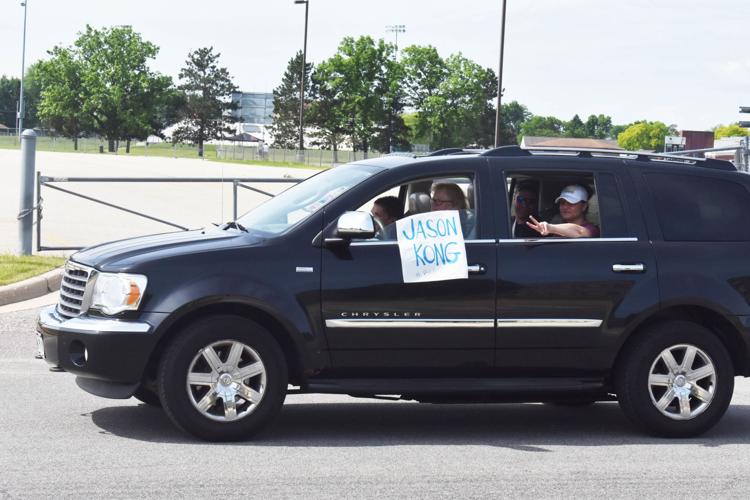 Josh Sween at Portage High School 2020 graduation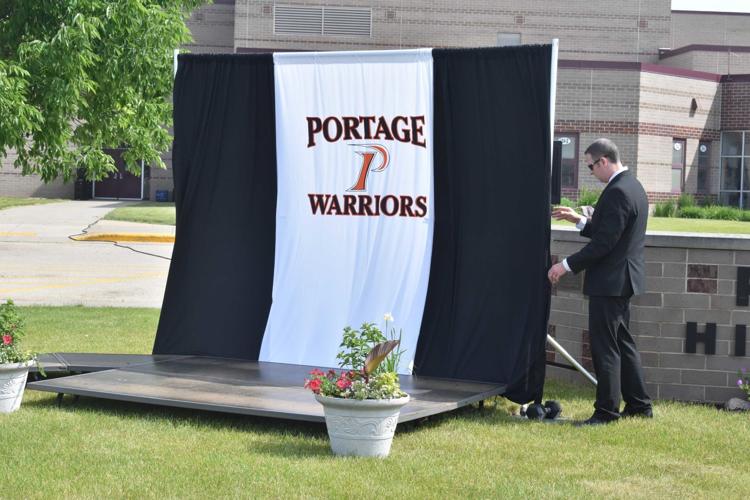 First responder escorts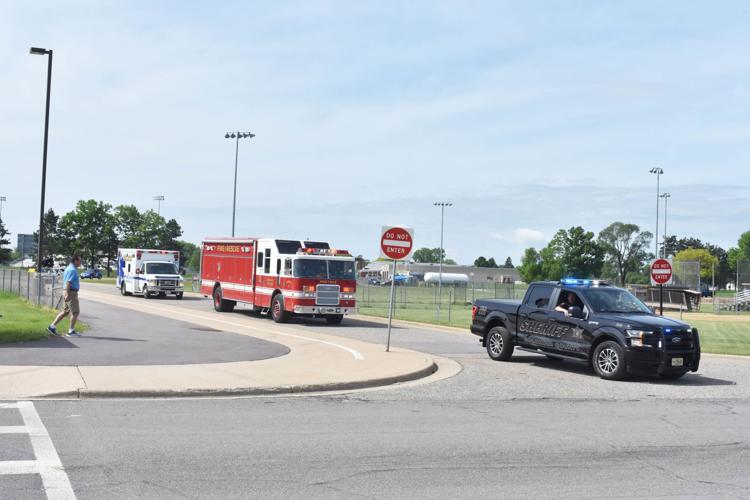 Portage Class of 2020 - Aidan Black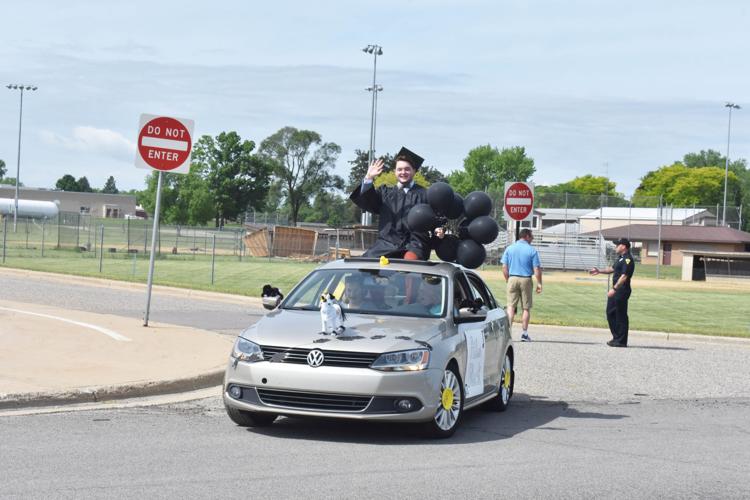 Dawson Baker's family - Portage High School Class of 2020
Dawson Baker - Portage High School Class of 2020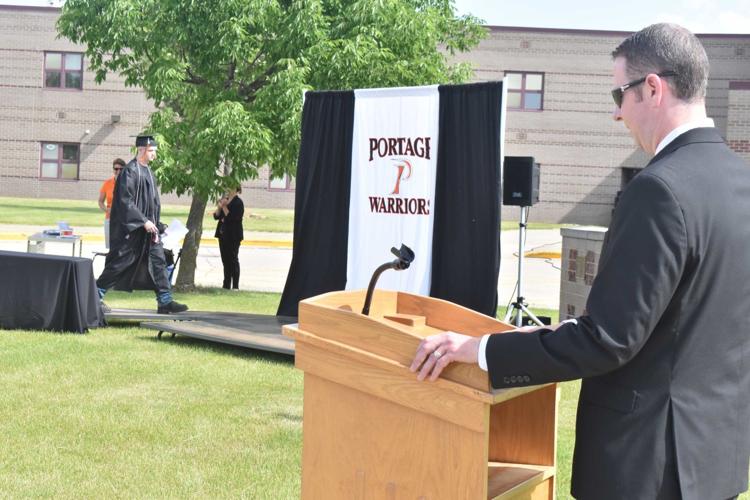 Follow Susan Endres on Twitter @EndresSusan or call her at 745-3506.
Concerned about COVID-19?
Sign up now to get the most recent coronavirus headlines and other important local and national news sent to your email inbox daily.