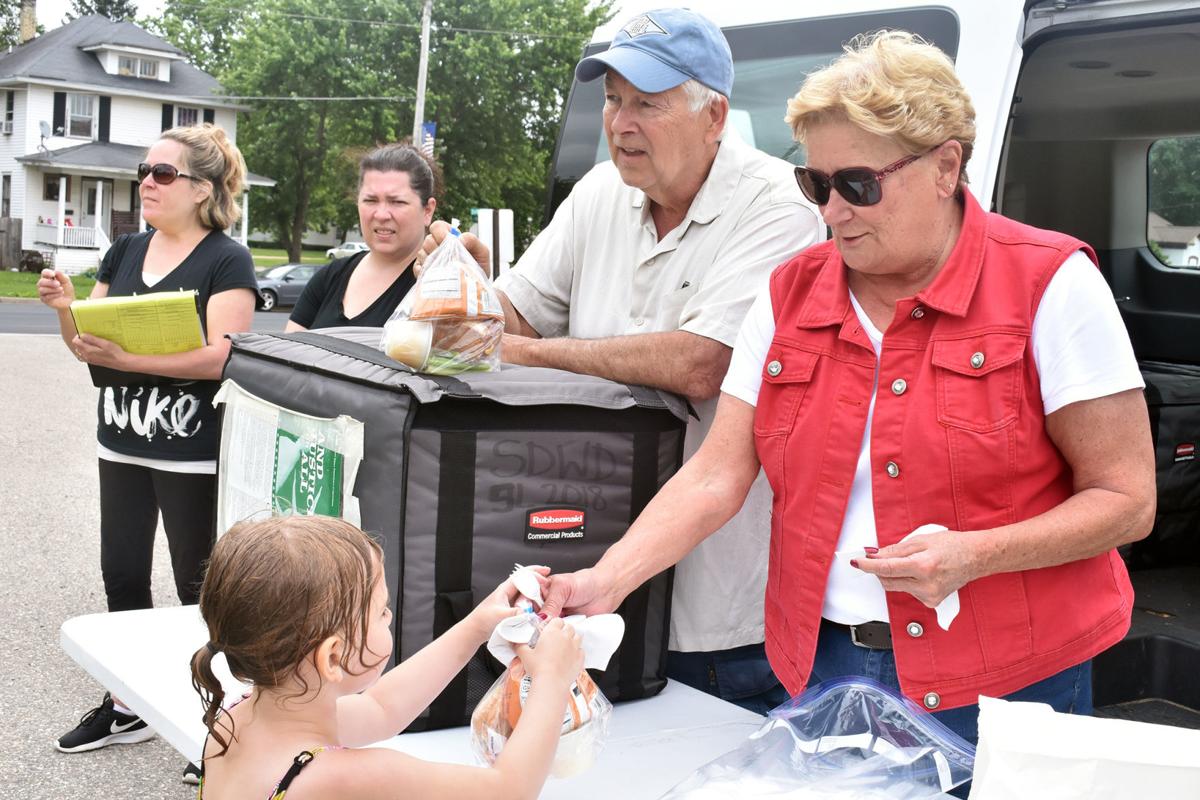 The Portage Community School District will provide free breakfast and lunch to children starting Monday.
Interested participants should first complete a survey that will also be used to assess children's needs for technology and basic school supplies as Wisconsin schools remain closed during the coronavirus public health emergency, Superintendent Margaret Rudolph said.
The survey link can be found within district administrator updates at portage.k12.wi.us.
"No children will be turned away, even if they do not attend one of our schools," Rudolph said of the new food program.
The school district will use two delivery methods to provide the food to children 18 and younger from 11 a.m. to 1 p.m. Monday through Friday except for April 10.
Its first method involves school buses that will deliver the food to children at their normal bus stop location excluding stops at Lincoln Park, Sanborn Park, Cattail Park, Adams/Marion Stop and St. Mary's. During the first few days of deliveries, the school district will contact families prior to their bus stops so they will know a more approximate time to be waiting for the bus. One healthy person is required to pick up the food at the bus because food cannot be left unattended for food safety reasons.
The second method for food delivery is for students who do not regularly ride the bus or who normally get picked up at Lincoln Park, Sanborn Park, Adams/Marion Street Stop, St. Mary's, St. John's and Howard/Jackson Street Apartments locations.
These students can pick up food at the following locations between 11 a.m. and 1 p.m.: St. Mary's, St. John's, Howard/Jackson Street Apartments and Sanborn Park. These locations will have a bus parked at the food pick-up location.
"If a person is walking up for food, please only send one healthy person to pick up the food for the family and stop at the designed area," Rudolph said of pickup locations. "We want to keep a social distance of 6 feet between people."
Additionally, drive-up food service will be available during these same times in the back parking lot of Rusch Elementary School, entering on DeWitt Street. Walk-up service is available in front of the school.
Woodridge Primary School will also have drive-up and pick-up in front of the building.
There will be limited availability of food for those with dietary needs such as gluten-free and allergies, Rudolph said.
Portage High School teacher Elizabeth Hansen said the Backpack Program that provides weekend snacks to students handed out extra food to its participants prior to spring break. That boost gives Hansen "some extra time" to figure out what to do with the remaining snacks on hand while school is out.
Indefinite closure
Wisconsin schools are closed for the duration of the public health emergency and Portage will not be returning to school until Gov. Tony Evers makes an announcement to do so, Rudolph said. "Therefore, we do not know how long this will be."
Rudolph said the district will ask the Wisconsin Department of Public Instruction to waive the minutes of instruction requirement.
For now, Portage students in 4K through fifth-grade will utilize learning packets that were sent home with them before spring break, while students in sixth through 12th grades will use their Chromebooks to access learning opportunities from their teachers. Homeroom/advisory teachers will reach out to families and children about these opportunities next week.
"Thank you for your patience and flexibility during this ever-changing situation," Rudolph said.
Follow Noah Vernau on Twitter @NoahVernau or contact him at 608-695-4956.
Concerned about COVID-19?
Sign up now to get the most recent coronavirus headlines and other important local and national news sent to your email inbox daily.