Unlike some of the other 65 teams that compete, Portage students don't practice ahead of the annual high school math contest hosted by the University of Wisconsin-Platteville.
"We just winged it," said senior McKenna Przybyl, who was one of 13 PHS students to participate in the 47th annual event in Platteville on Nov. 5.
She and her teammates were "shocked" to hear Portage announced as the first-place winner in Division 2.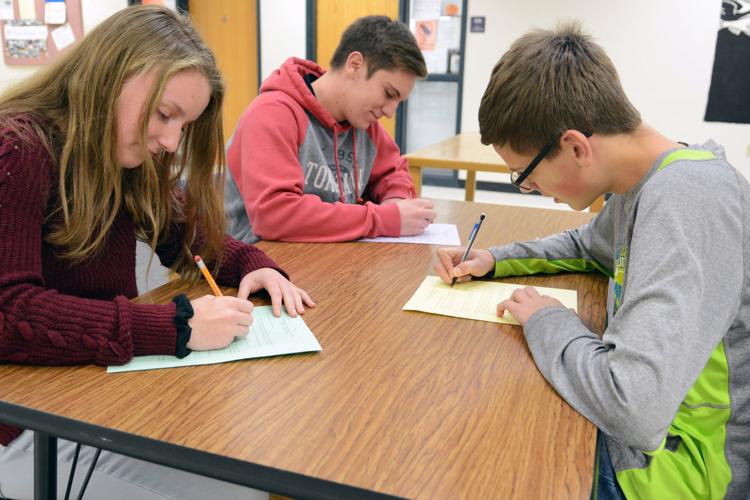 "We kind of gave up after we saw second place wasn't us, so it was kind of cool to get first," junior Alex Schlinkert said.
PHS math teacher Ryan Hansen, the team's coordinator, said his students deserve all of the credit for their performance.
"It's just exciting," Hansen said. "I'm happy for the kids because they can show what their strengths are, they can flourish in what they're good at and get some recognition for it."
Each participating school sends seven underclassmen and seven upperclassmen to the event, though Portage only took 13 because a student was sick that day. Hansen said Portage teachers recommend students they think would like the contest or excel at it.
During the contest, students take an individual test — level one for freshmen and sophomores and level two for juniors and seniors. Then the underclassmen combine their knowledge to take a team test, while the upperclassmen do the same.
The school's five highest scores from each level of individual tests are added to the group test scores to determine the team's total. Portage earned 600 points, just 15 points above second place. The 12 schools in the division averaged about 460 points.
You have free articles remaining.
Hansen noted that some competitors don't answer any questions on the individual test within the 30-minute time limit. Portage sophomore Jeremy Saloun answered eight out of 10 correctly, which is "amazing," Hansen said.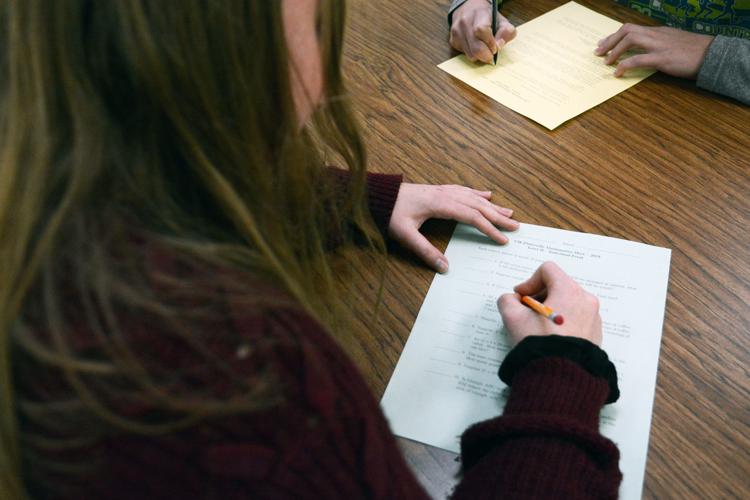 The questions are "very different" from what they work on in school, Schlinkert said.
"It's more about applying what you know in creative ways, (which) is why they're difficult," he said. "There was nothing on the problems that I didn't know how to do — it was just about finding out how to use what I know to get to the answer."
He credited "a really strong" underclassman team for raising Portage's overall score.
The contest recognizes underclassmen who score at least 50 points on the individual test — meaning they answered five of the 10 questions correctly — and upperclassmen who score at least 40 points. Schlinkert, Saloun, Nick Nadolski, Justin Rietman and Jonathan Anderson of Portage earned that distinction.
"This is the most (individual awards) we've had," Hansen said. Portage has participated in each of the last four years, winning two individual awards last year.
More than 800 students and about 65 teams from Illinois, Iowa and Wisconsin participated in the event, according to Dawn Brauner, Portage Community School District communications specialist.
Because Portage doesn't practice for the contest, Hansen said the team's performance reflects positively on how the district is preparing students every day, including by engaging them in collaborative group work, which helps them work together on team tests.
"That's what the beauty of it is because it kind of reflects, obviously, our students' intelligence — because they're really bright kids — but it also shows that we're doing some good things in our curriculum and in our classes," Hansen said.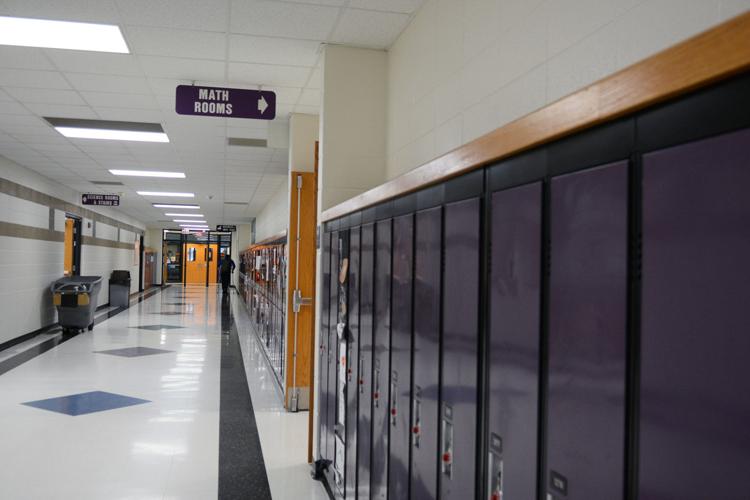 The Portage School Board will recognize the math team, which also includes Nelson Lu, Chandler Breene, Rocco Augustine, Greta Shortreed, Jonathan Anderson, Jacob Goldthorpe, Madlin McEvilly and Aika Bush, at its Monday meeting.
Follow Susan Endres on Twitter @EndresSusan or call her at 745-3506.