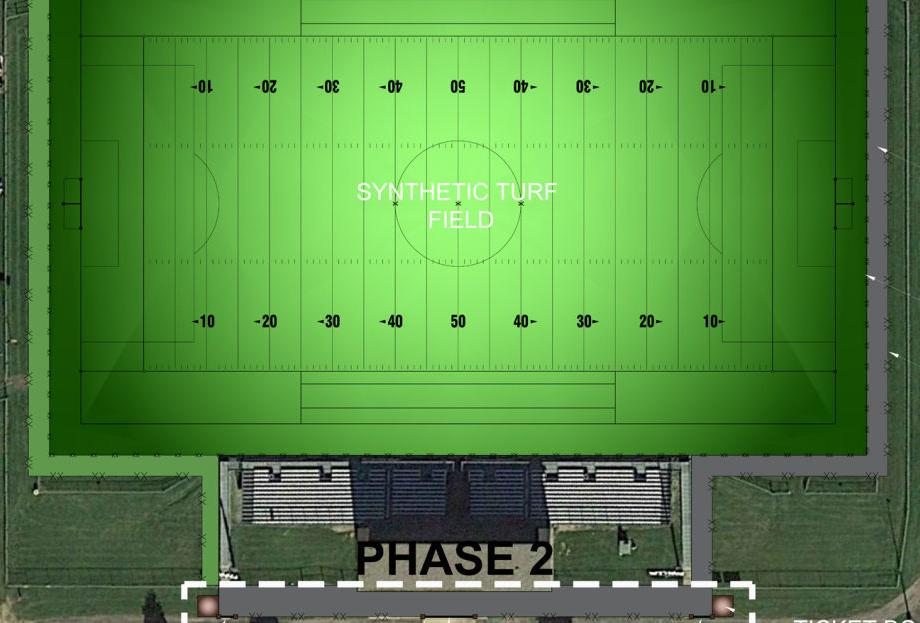 The six Lodi school board members present voted unanimously to approve a $20,000 contract with Stevens Point-based engineering firm Point of Beginning to plan the potential stadium project, according to a draft of the meeting minutes.
They also authorized administrators to work with a study committee — including community members and coaches — and organize a capital fundraising effort, which will be monitored by the board's Finance Committee. District Administrator Charles Pursell said the group's goal is to raise $800,000 to avoid having to put the project to a referendum.
You have free articles remaining.
If they succeed, he said the school board would have to consider whether to use the district's capital improvement funds to cover the remaining $500,000. Pursell said the use of capital improvement funds would not impact educational programs or school operations.
District leaders have identified the high school's current grass field as a safety issue for athletes due to damage caused by its use during wet weather over the last two years.
A Point of Beginning analysis of the field and its soil conditions found it would cost an estimated $800,000 to repair the natural field and install a drainage system, which would prevent the same issue from happening again, compared to $1.34 million to replace the field with artificial turf.
Synthetic turf would require less maintenance and would save on other costs, however, making it the more economical choice in the long term, Pursell said. Students also would be able to use it much sooner than a revamped grass field, and it would be able to support expanded use by multiple sports and other programs, according to the analysis.Four community members spoke about the stadium project during public comment at Monday's meeting, according to the draft minutes.
Board member Steven Ricks was absent from the meeting.Follow Susan Endres on Twitter @EndresSusan or call her at 745-3506.
Follow Susan Endres on Twitter @EndresSusan or call her at 745-3506.