Joann Armson's history at St. Mary's Catholic School in Portage makes it hard to imagine her retirement.
Her parents, Con and Esther Gavinski, moved to Portage and joined the parish just after World War II. A member of the church since her birth in 1951, Armson became a student of St. Mary's in 1957.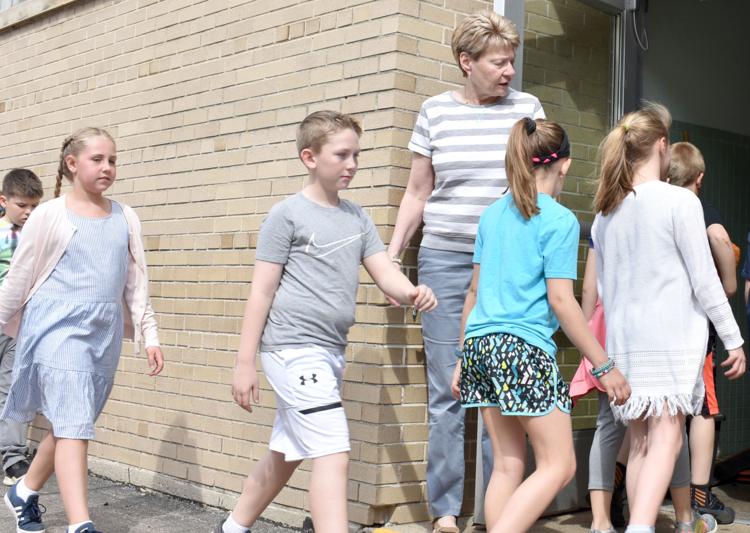 In her 34 years as a teacher at St. Mary's, Armson instructed students who later became parents, teaching their children and her own children, Stephanie and Jennifer.
Leaving the school is impossible for Armson, in at least one sense.
"What sticks out here is family," said Armson, who finishes her teaching career on May 31. "Everybody knows everybody else."
The fifth-grade teacher leads prayer in every school function, organizes countless church activities and for years has been the school's biggest advocate in marketing, Principal Jamie Hahn said. Armson's retirement isn't like the closing of a book.
"These are big shoes to fill," Hahn said.
Teachers Martha Reali-Seaman and Chris Daley couldn't imagine the school without Armson either. Though Armson expects to visit the school and help out when she can, her longstanding, colorful presence in the building simply stands out too much for Armson to be "replaced."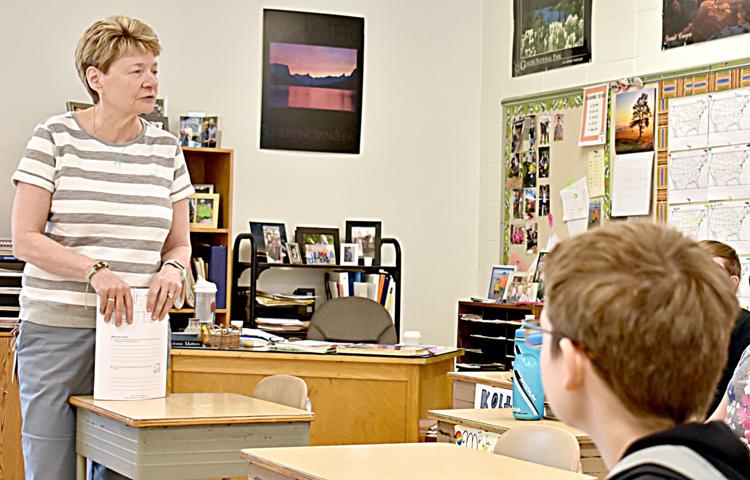 "She lives her faith," said Reali-Seaman, a junior high teacher who has known Armson for more than 30 years. "She is so invested in this school and students, and she has been that way ever since I met her."
Reali-Seaman and Armson clicked immediately — exchanging "sassy banter" at the St. Mary's Christmas party where they met in 1984. It had seemed to Reali-Seaman in their first encounter that they'd known each other for years. "Our relationship started with an insult and went downhill from there," Armson's colleague said, "and we've been best friends ever since."
"She insulted me," Armson countered with a laugh.
Daley, a fourth- and fifth-grade teacher, thought of the school's annual trips to Camp Gray in Sauk County for examples of what Armson means to St. Mary's School. "She'd never go to bed until all of the students were asleep," Daley said. That's not an easy task, Daley implied, considering the excitement among children spending time away from home and school.
"She'd let us go to bed," Daley said, but Armson was always last.
Of Camp Gray, Armson said: "That's when they see me outside the teaching area — dirty and picking up worms. When they see me outside the four walls of this school, they see that I can be as goofy as they are."
Finish the race
Armson's teaching career began in 1973 in the Gale-Ettrick-Trempealeau School District, where she taught physical education and English until she returned to Portage in 1975, the same year she married her husband, Gary.
Armson taught physical education at St. Mary's for from 1975 to 1984 before taking a break from full-time teaching to raise her children, though she continued to substitute teach at the school. Armson, who turned 67 on Tuesday, returned to full-time teaching at St. Mary's in 1991, teaching fifth grade ever since.
Armson is remembered well in Portage for coaching prep volleyball for 39 years, leading Portage High School's program to state titles in 1981 and 1987. She retired from coaching volleyball in 2015 after more than 700 wins and 21 conference championships. She was inducted into the Wisconsin Volleyball Coaches Association's Hall of Fame in 2016.
"We all start the race well, but how will we finish?" she asks of her students — those from the past and present, her current group now focused on completing their respective school years in strong fashion.
"Become extraordinary people," she added.
Consistent approach
Armson's approach in the classroom relies on consistency.
"They always know where I stand," she said. "I never lowered my standards."
What Armson aims to teach students goes beyond English or science or math, involving the "simple things," like saying "please" and "thank you."
Said Reali-Seaman, "She cares about her students as people more than anything else."
Consistency in character matters most.
"The kids thank me for teaching them manners," Armson said, referring to her conversations with former students as adults. "In 34 years, families change, society changes, so I try to stay consistent without changing standards."
St. Mary's, for example, has long understood the importance of technology education, Armson said. The school has taught tech ed for more than 25 years, among the first in the area to get a computer lab and then later to purchase laptops.
As the world changes, so does St. Mary's.
"We understand we're teaching 21st century kids," Armson said.
'Accept everybody'
St. Mary's is a K-8 school. Frequently, the students who afterward attend Portage High School or elsewhere will excel academically, Armson said.
"They take on leadership roles too," said Armson, herself a 1969 Portage High School graduate.
St. Mary's, a small, religious school of about 140 students, holds "outstanding advantages."
"You don't have to be Catholic," Armson said. "We accept everybody, and that's cool because they share their religions with us and we all see the similarities we have."
True success isn't measured in report cards.
"They can go to church as a student body, and right away they're not afraid to interact or sing in front of others," Armson said.
"It's a welcoming feeling here."