Tully walked between desks in step with his handler, regularly glancing up at her as students cooed and waved at him Wednesday, his first day as an official Portage school therapy dog.
His owner, Principal Jennifer Garrigan, led the 1-year-old springer spaniel-poodle mix through classrooms and hallways at John Muir Elementary, instructing students not to touch him yet, to allow him first to get used to a school environment and not overstimulate him.
"He's so cute," several students said of Tully, a medium-sized dog with thick black wavy hair and floppy ears.
Garrigan said she got Tully in early October 2020 with the intention of training him to be a certified therapy dog as well as a family pet. Therapy dogs, she said, have a positive effect on students' emotional well-being and cognitive development and complement other social-emotional programs, such as counseling.
"We're just promoting that social-emotional kindness in the building and that family feeling, and he just adds to that," she said.
Once Tully has been eased in, Garrigan will begin his work days by walking through each classroom. Teachers will be able to request his presence during an activity or specific time, and students will be able to sign up for one-on-one time to read or talk to him, which can have a calming effect and improve their reading skills, Garrigan said. As his handler, she will accompany him at all times at school, she said.
"The feeling that they (students) get from the dog is that forgiveness feeling — like it's OK — and that empathy that they have for him, and so that's pretty special," she said, "and you can see it immediately, immediately."
The John Muir therapy dog program is a pilot, District Administrator Josh Sween told the Portage School Board — including Garrigan's husband — Oct. 11. Sween said he's expecting to see "great results" from it and potentially expand the program to the district's other schools.
"Therapy dogs really do make an impact on lots of kids and staff and just the general overall climate of the building," he said, "but for all the other things that Jen mentioned, they are a really interesting resource that a lot of school districts are adding, especially in this time where we're worried about social-emotional health and mental health issues in students. I only see it being a positive for our district."
It's not the first time the district tried to bring in a therapy dog: Garrigan said another staff member had one a few years ago, but the coronavirus pandemic cut the attempt short.
In her presentation to the school board, she said this program's goals are to increase self-confidence and positive behaviors among students, reduce anxiety and negativity and make school a more inviting and familial place. Parents and guardians can opt their children out of individual contact with Tully at any time, she added.
Tully is certified by the Alliance of Therapy Dogs, meaning he had to pass a "rigorous test" and undergo observation, she said. He's also certified by the American Kennel Club as a Canine Good Citizen, graduated from Madison College-Portage's dog obedience class and continues regular obedience training.
The Alliance of Therapy Dogs lays out rules and procedures the district will follow, Garrigan said. It provides insurance, but she also has an additional policy that includes the district and covers a dog in the workplace, she told the school board.
She has personally paid for all of Tully's expenses, including training, licensing and veterinary care, but the school district contributed to the insurance policy it was added to per the district's request, according to Garrigan. Service dogs range in price depending on breed and certification, typically $10,000-14,000, she added.
She said she specifically chose a poodle mix for the "hypoallergenic" breed's non-shedding properties. Because Tully doesn't shed, the allergy-causing dander from his skin won't get into the air as much as a shedding dog's would, making allergic reactions less likely. He also will be bathed and groomed weekly, Garrigan said.
Tully has the added benefit of a generally friendly and happy disposition.
"He's just a kind, kind animal to be around and I really have high hopes for him and for the students," Garrigan said.
GALLERY: Portage school gets therapy dog
Tully visits Mrs. Fiene's class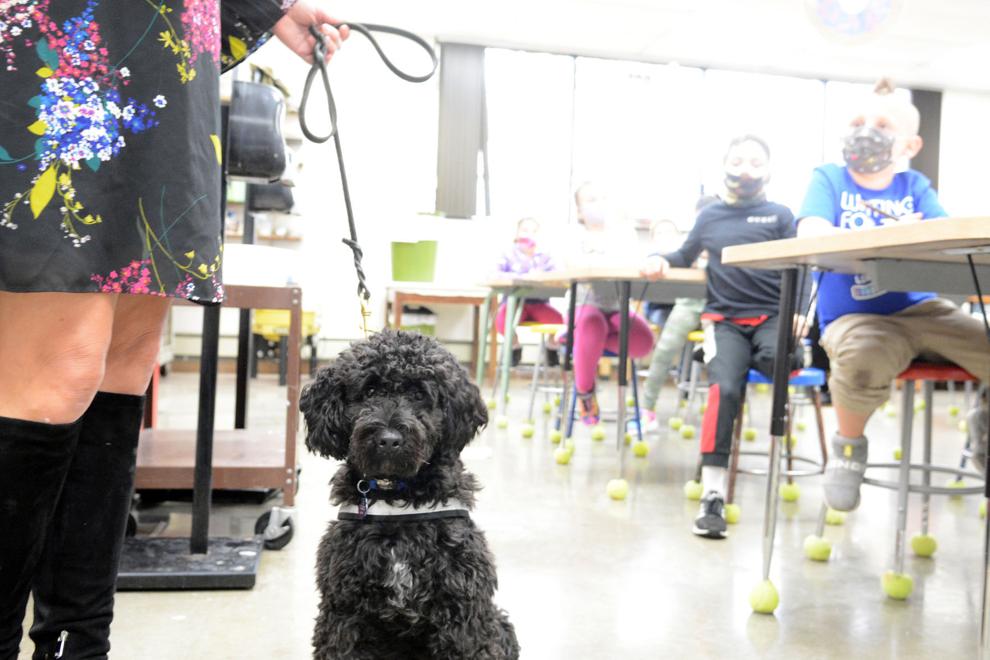 101921-port-news-therapy-dog-03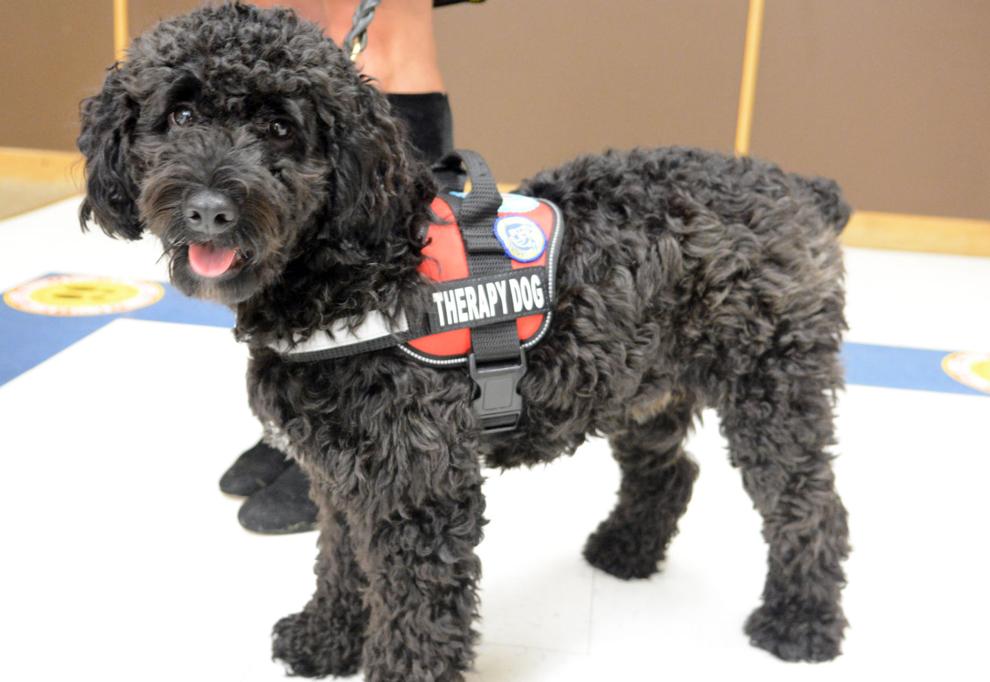 101921-port-news-therapy-dog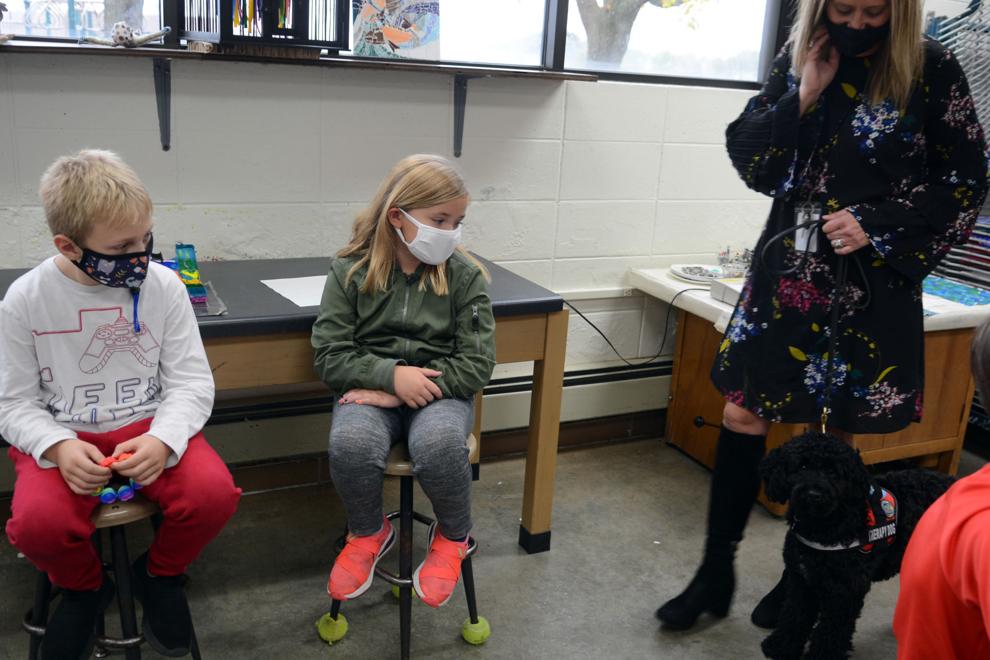 101921-port-news-therapy-dog2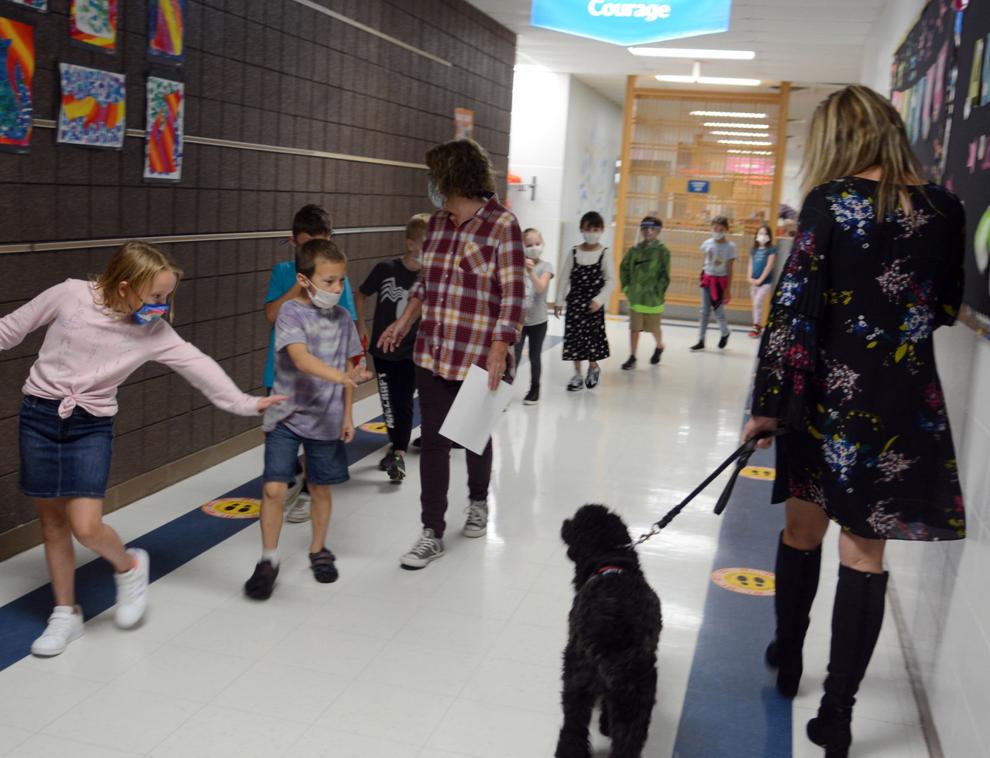 101921-port-news-therapy-dog-05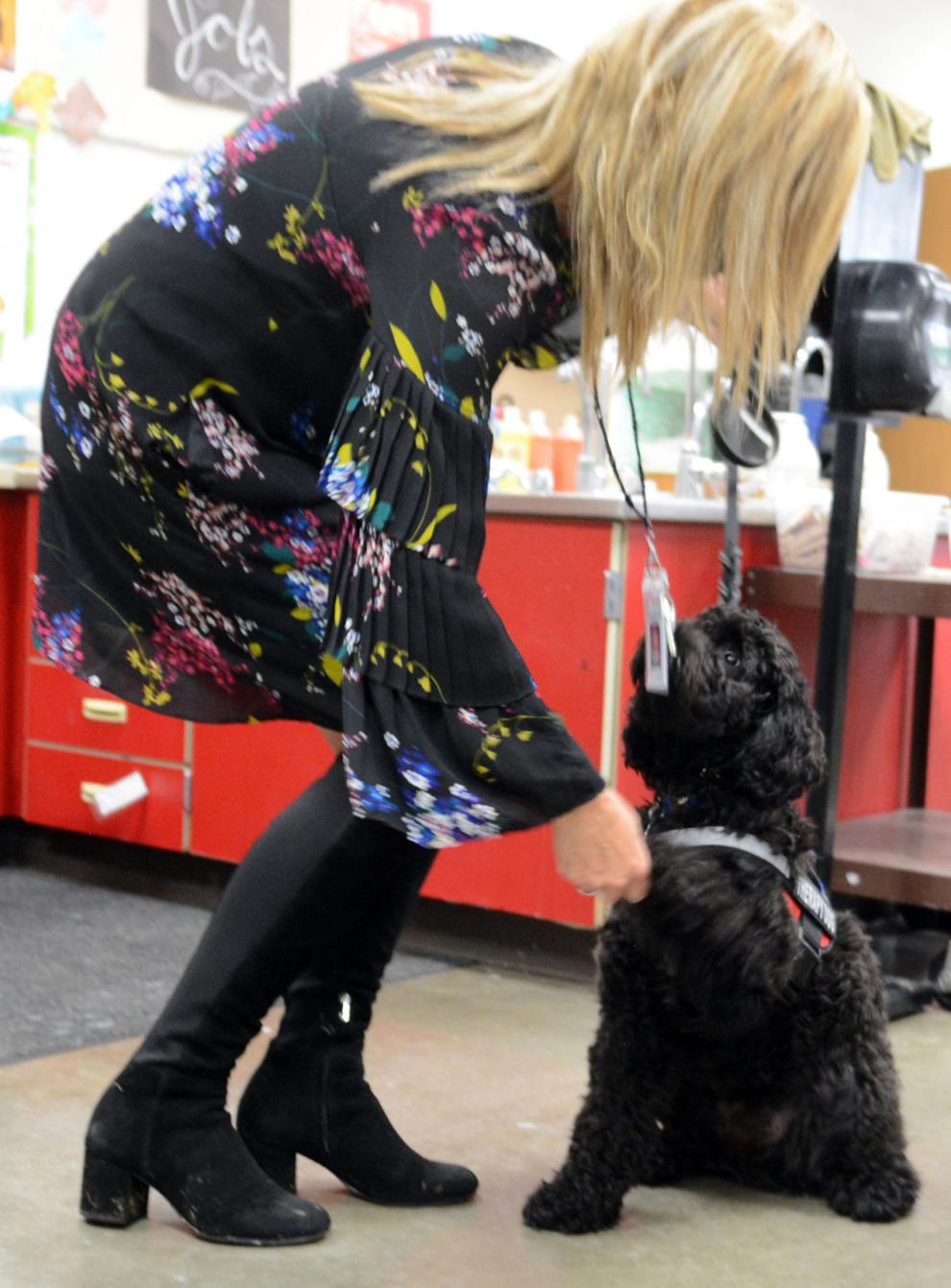 Mrs. Belleau's class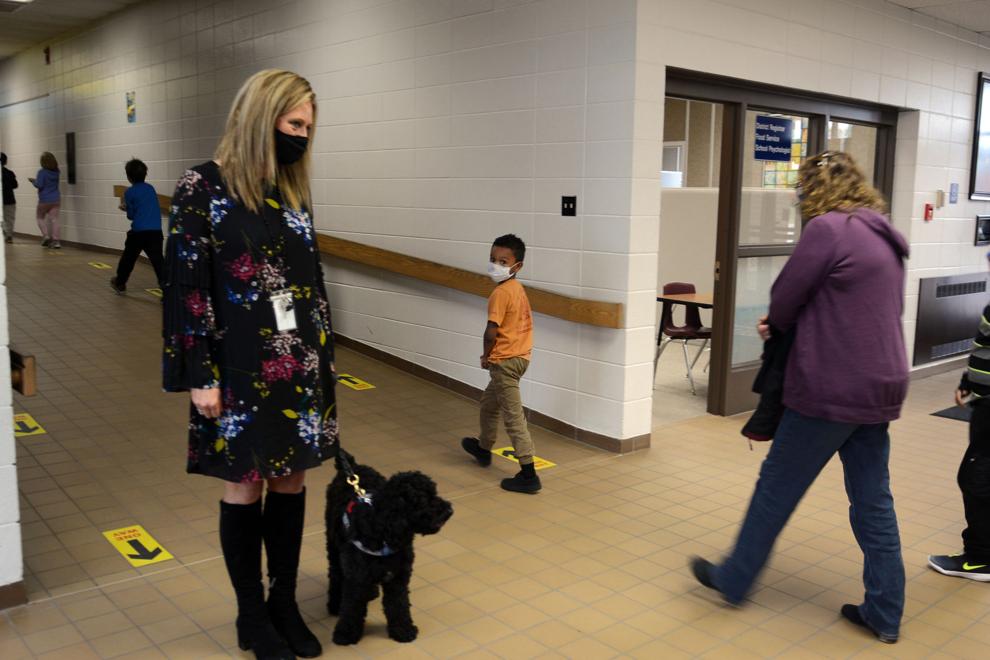 Tully visits Mrs. Fiene's class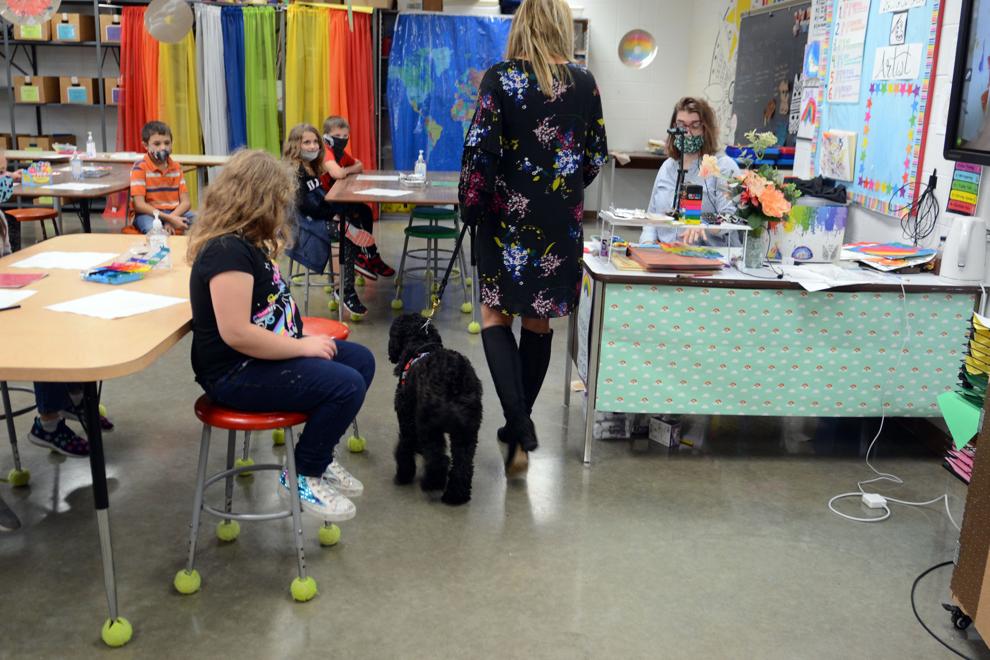 Mrs. Belleau's class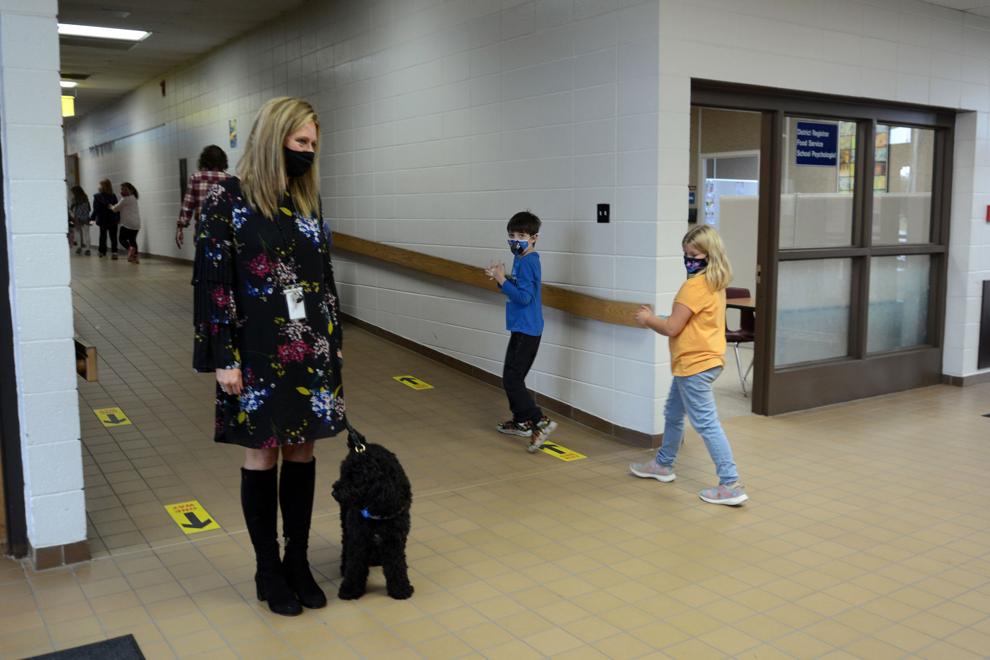 Tully visits Mrs. Fiene's class
Tully visits Mrs. Fiene's class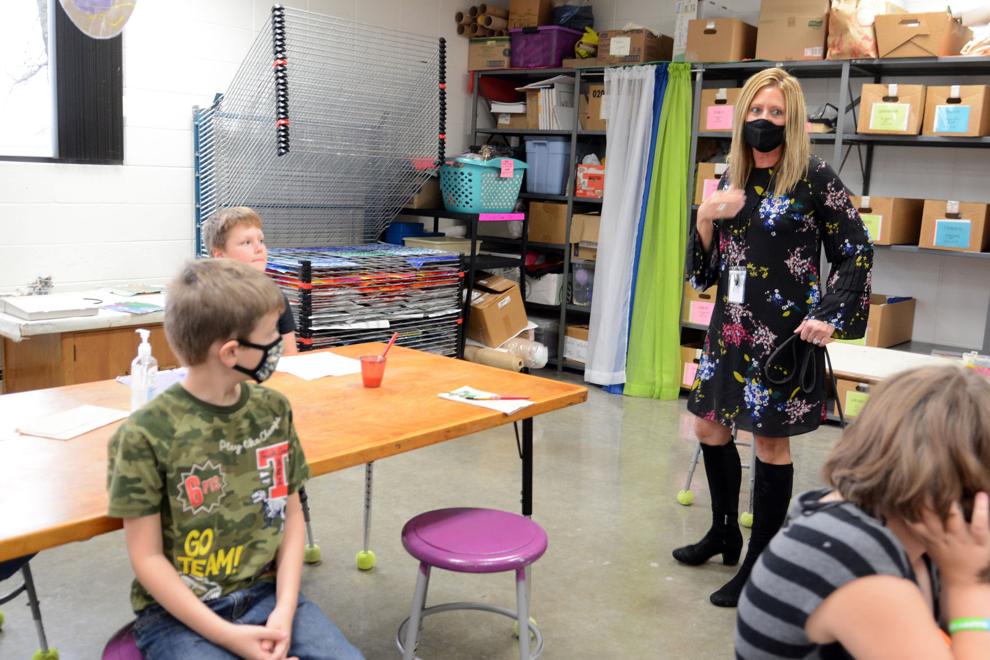 101921-port-news-therapy-dog-01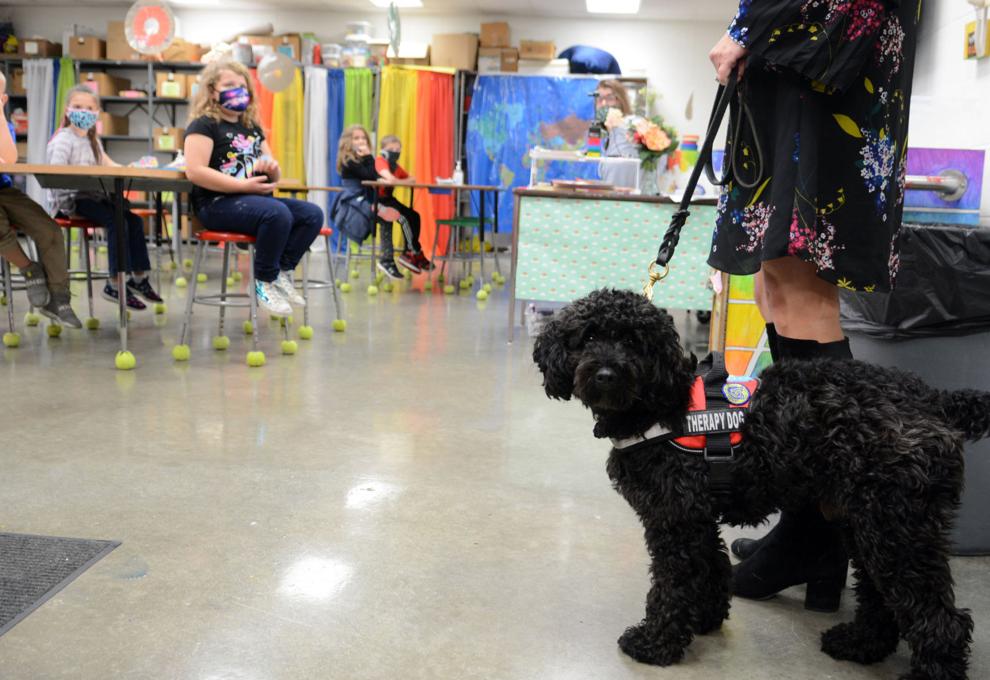 Tully visits John Muir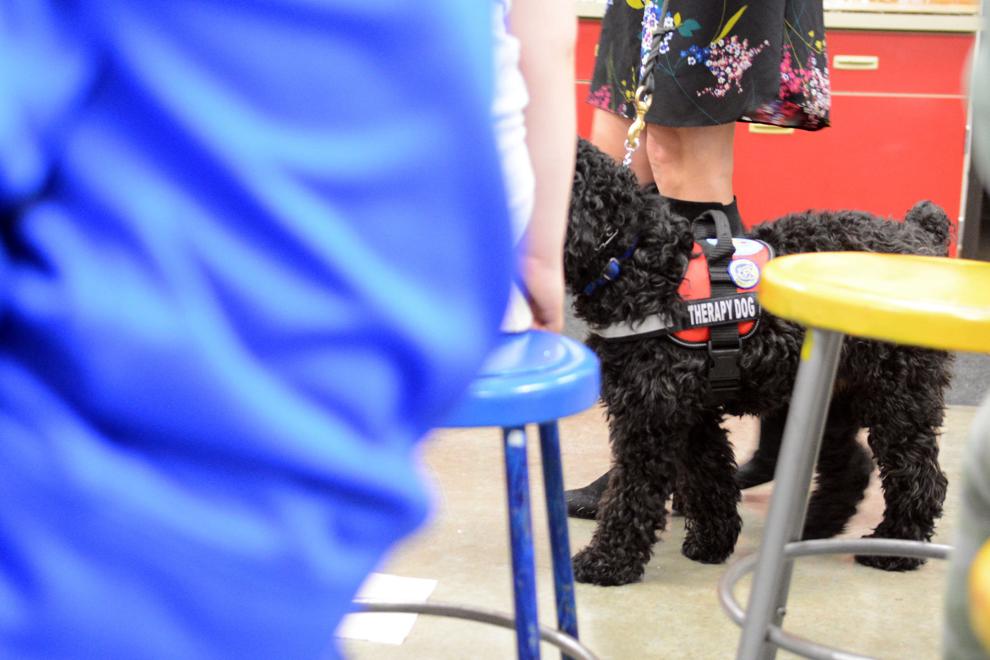 101921-port-news-therapy-dog-02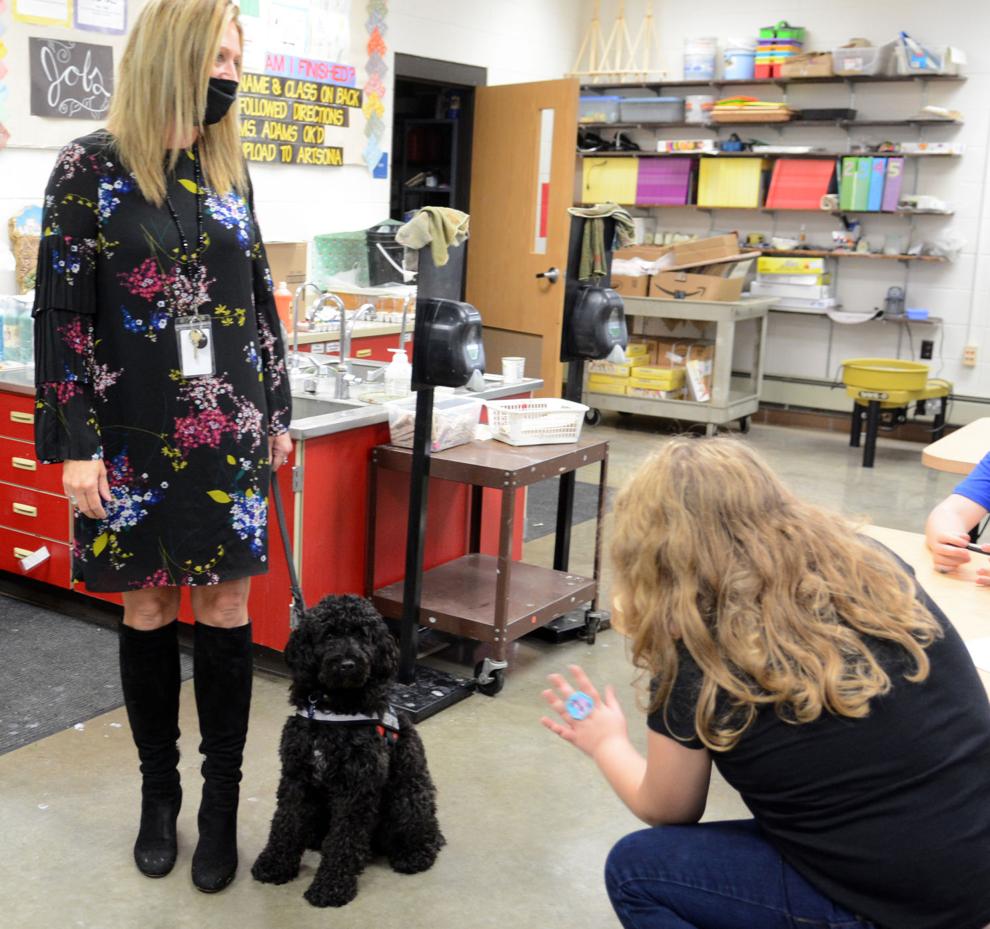 Tully visits John Muir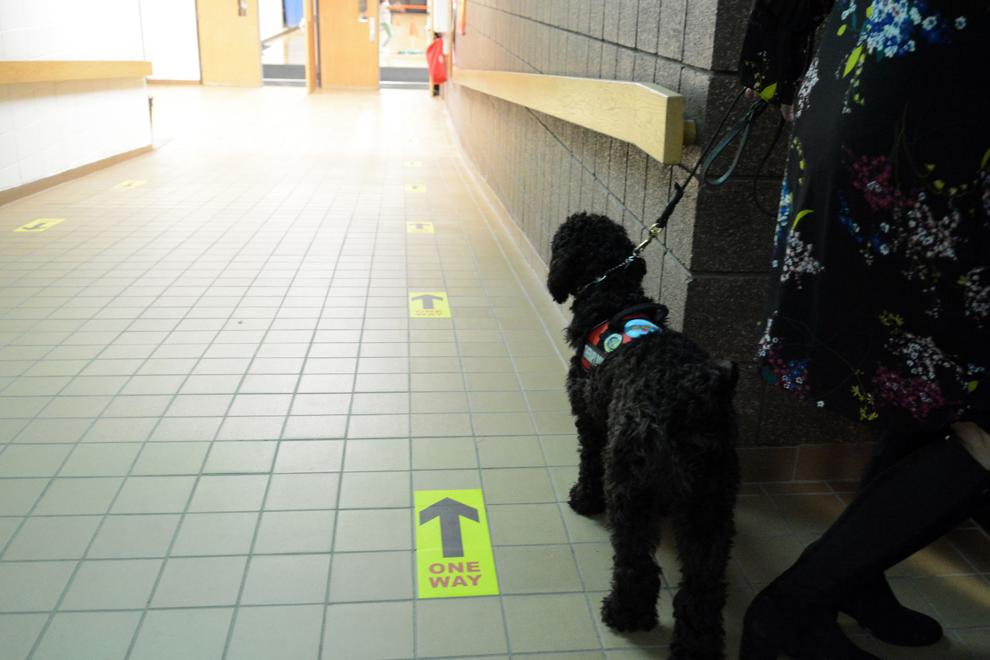 101921-port-news-therapy-dog-06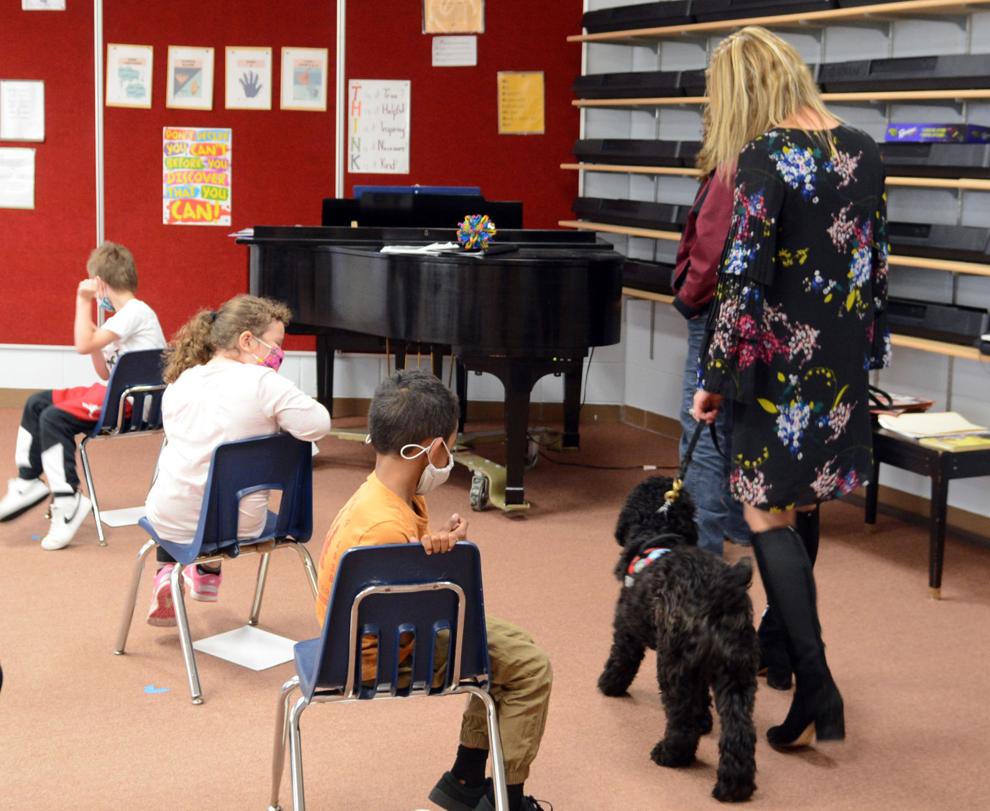 101921-port-news-therapy-dog-04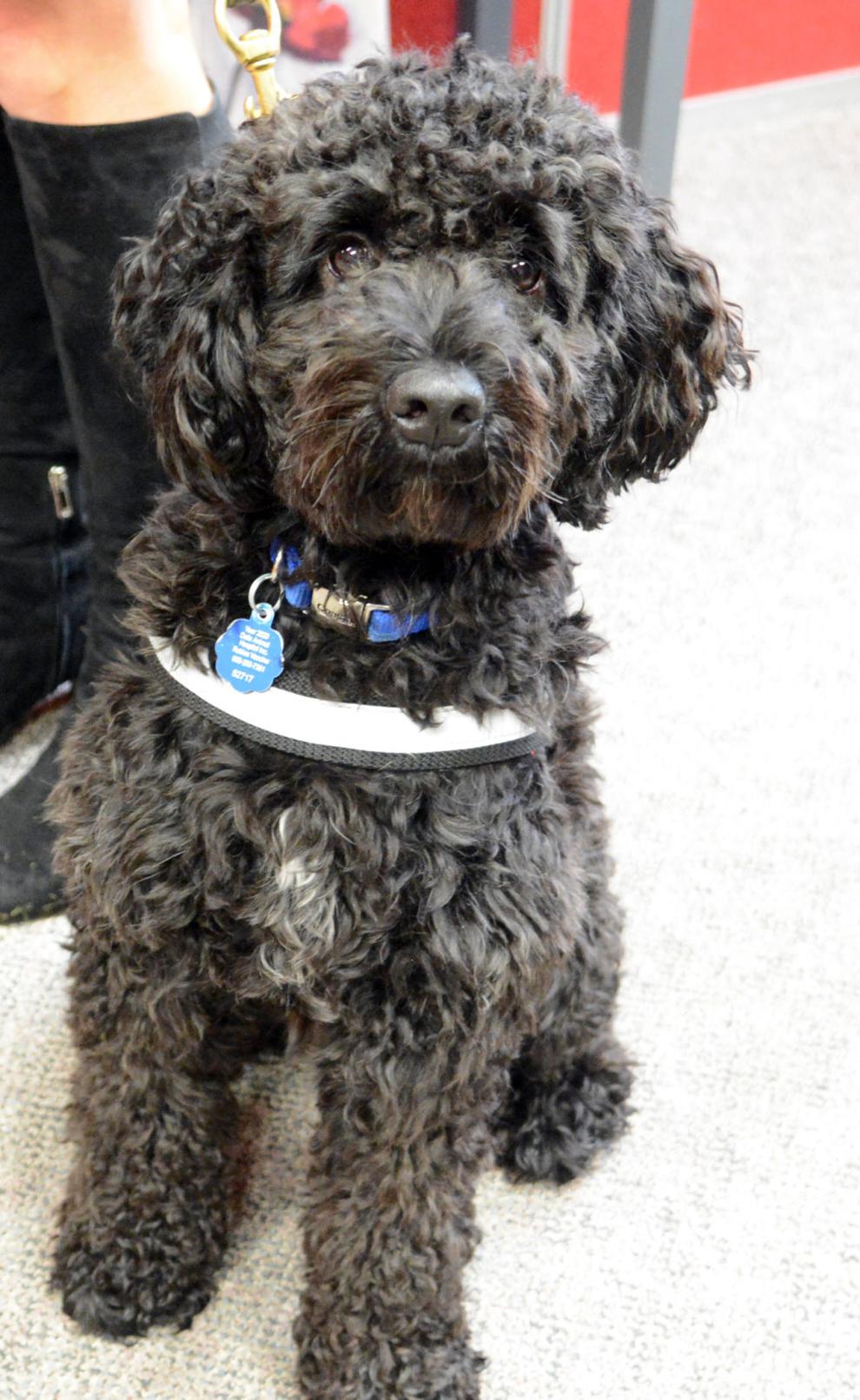 Follow Susan Endres on Twitter @EndresSusan or call her at 745-3506.