Another expansion for Encapsys has leaders thinking of an even bigger future.
"It puts us in a position where we can continue to grow," the Portage plant's manager, Dana Martin, said of the microencapsulation company's 20,000-square-foot addition for storage and production. "Our partners continue to work with us because they see quality in delivery and our ability to be innovative in product development."
Encapsys — headquartered in Appleton — is expected to add five new jobs to the Portage plant's current workforce of 43 as it bolsters a new production line that was added after Encapsys spun off from Appvion three years ago, said operations director Brian Frost. The Portage plant currently has a footprint of 58,000 square feet. Its offices expanded about five years ago under Appvion.
This latest expansion began in early December and should be completed in the summer, Frost said.
"Innovation is helping us stay ahead of the competition," Frost said of the company's growth. "It's harder for them to catch up, and adding more volume and capacity says a lot about our customers' confidence in the work we do."
Portage is the only production plant for Encapsys, but its recent expansions suggest more additions could occur down the road, Frost said. "Five years from now we would expect to expand globally."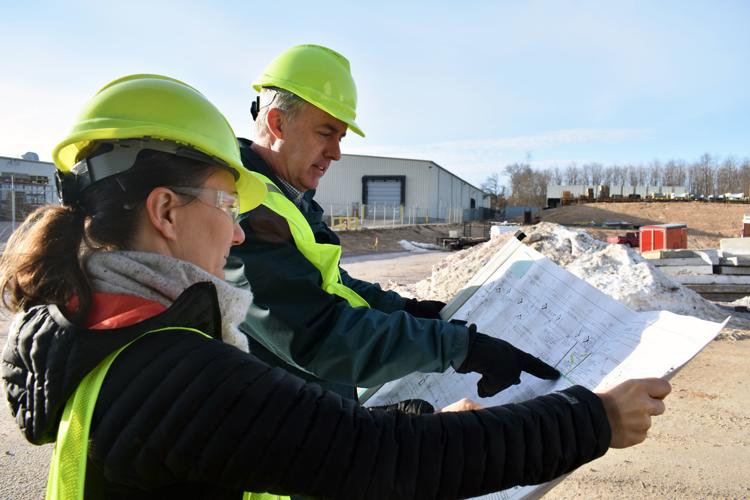 You have free articles remaining.
Confidentiality agreements limit what Encapsys can say about the products it develops for its wide range of customers in the building, construction, paper, bedding and personal care industries, but a basic understanding of the "phase change" materials it produces should give people an idea of the specialized processing that happens inside the plant, Frost said.
"If you're familiar with cooling mattresses or pillows — that technology works because of our process," Frost said. "What we do there is take a wax that melts at a very specific temperature and encapsulate it and send it out to a manufacturer who may put it on foam or mattresses. … While you're sleeping, that wax is absorbing heat from your body and melting, and if you roll over, the wax will solidify again."
The Portage plant first opened as National Cash Register in 1968, producing encapsulated dye for carbon-less paper, Martin and Frost said. The plant later housed Appleton Papers, which eventually changed its name to Appvion.
Encapsys — no longer a division of Appvion — supplies products to more than a dozen countries and has about 100 total employees including its Appleton workforce, which handles research and development.
Frost said a booming jobs economy has made it difficult for local manufacturers to fill open positions, which is why Encapsys recently raised the starting pay for employees, boosted benefits and is encouraging current employees to make referrals for new hires. Recent expansions highlight the Portage plant's "track record of success," which should only help the company as it looks to fill its newly created positions, Frost added.
"The expansion demonstrates our customers have confidence in our workforce," Frost said. "We're adding stable jobs right here in Portage, and that's always a good thing."