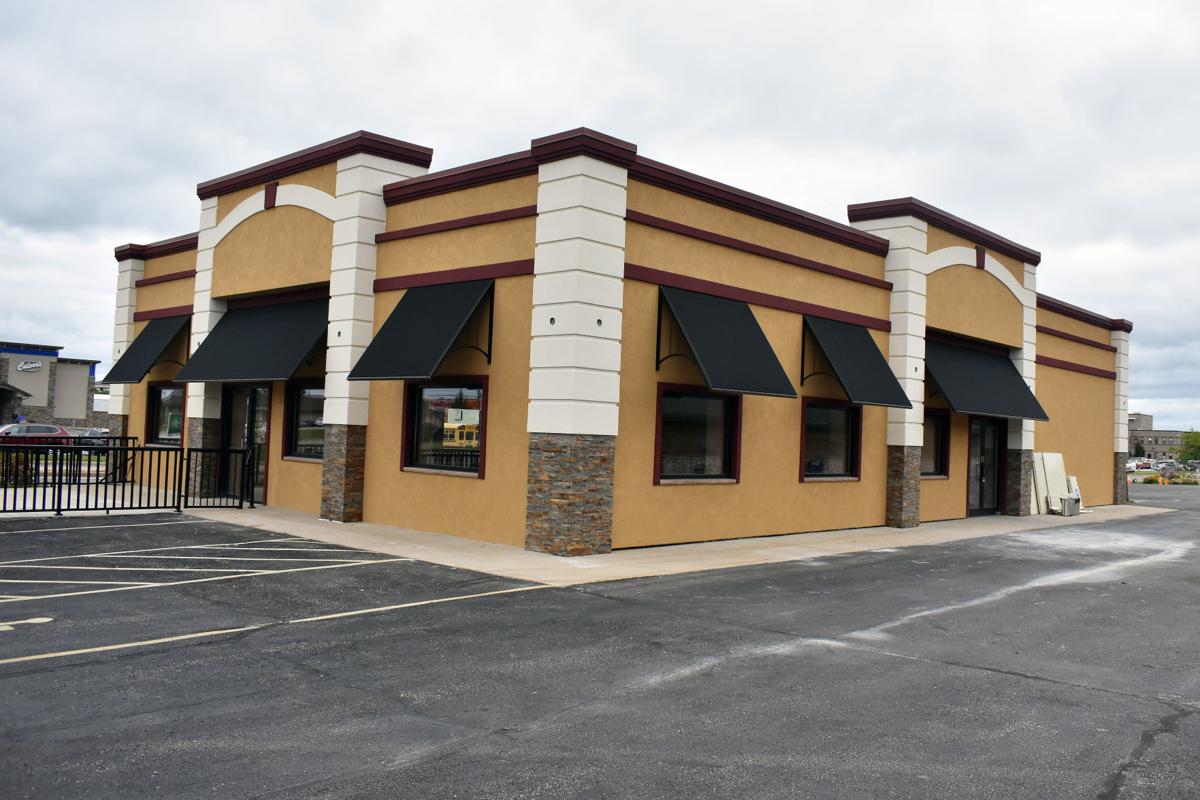 For decades, Sam Aliju has overseen the operation of restaurants in a variety of kitchen roles.
When he moved to Sauk County two years ago from Alaska to be closer to his children, he knew he wanted to share his knowledge of food. The instant he saw the former La Tolteca building empty in the 2600 block of New Pinery Road, Aliju said he knew it could be transformed.
"I believe people in Portage deserved to have a restaurant like that," he said. "And I want to share what I know, my experience of fine dining and Italian cuisine. When I saw the place, I saw opportunity."
Exterior renovations on the forthcoming Little Italy Ristorante began in June, which Steve Sobiek, director of Business Development and Planning for the city, said had "a lot of people talking." He added the eatery is an "exciting" addition for the city.
Aliju operated a restaurant in Alaska for 14 years. A native of Albania, he grew up in Italy before moving to America's northernmost state in 1983. He said the goal of Little Italy Ristorante, named in honor of a friend who passed away after he spent his life as an Italian chef, will bring a "wow factor" to the region that customers can't get elsewhere.
Menu items might include dishes like bananas foster, and Aliju said there will be showmanship with the service.
While the exterior was finished quickly in recent weeks, Aliju said the restaurant will likely not open until early November. Original plans had slated the business to open in October, but Aliju said work on the interior of the building still needs to be done. He said he doesn't intend to "cut corners," and wants to ensure there were quality furnishings and finishes throughout.
"Like good food will take time to come out too, huh?" Aliju said with a laugh.
The bistro will likely have 15-20 employees between wait staff, bartenders and kitchen staff.
"I am so excited, because I want to bring something I never see here," he said. "I never see something in Wisconsin like this."
Aliju, the co-owner of Sauk City Family Restaurant, said the community has been helpful since he moved to the area. He wants to become familiar with people and bring a different experience not just for Portage residents, but for visitors from the surrounding region. Aliju said he was grateful to those who have supported him in the area and wants to give back as well.
"I appreciate the people in Wisconsin," he said. "And I'm willing to provide them what they need. I like to help."
Aliju said in certain ways, the people he has met in Wisconsin are much like the modest residents of Alaska, where he operated a restaurant for 14 years. He said the owner of the building, Richard Lynn, has been "a big help."
Now it's simply a matter of opening the restaurant, though Aliju said they will not rush the opening. He also promised the restaurant will use "a lot of parmesano." He plans to ensure the building feels like Tuscany.
"We had the idea to transform that place," he said. "My goal is what you see there, the customer has never seen before. I want people to feel like they are really in Italy."
Be the first to know
Get local news delivered to your inbox!