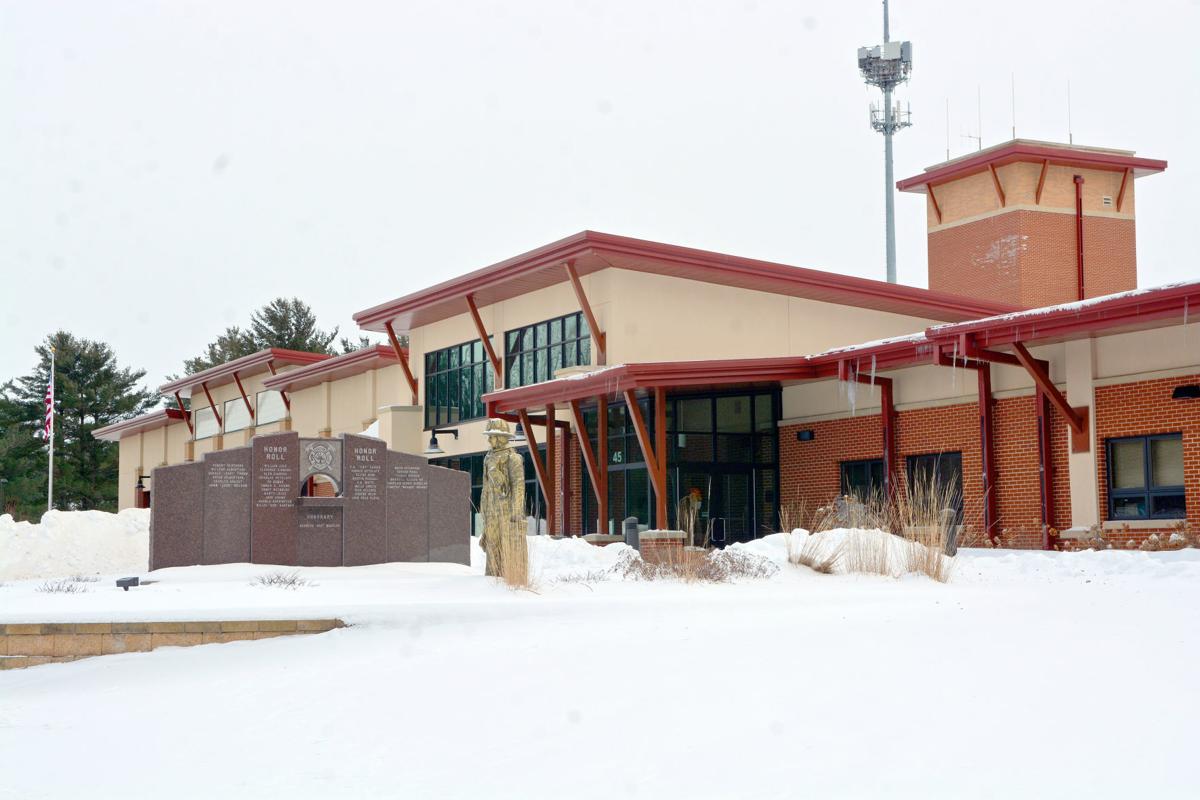 MADISON — A former secretary of the Lake Delton Fire Department and the Dells-Delton Emergency Medical Services commissions who nearly "bankrupted" the agencies by embezzling $358,000 was sentenced Thursday in federal court to 15 months in prison.
Stephanie Czuprynko, 54, of Wisconsin Dells, wrote herself more than 100 checks between February 2016 and November 2018, used signature stamps she made to authenticate them and doctored entries in accounting software to cover her theft, said District Judge William Conley.
"The loss Czuprynko created wasn't discovered until November, otherwise she would have bankrupted us," said Wisconsin Dells Police Chief Daniel Hardman.
The commissions did not have reserves to cover the embezzlement and the village of Lake Delton agreed to co-sign a loan from the Bank of Wisconsin Dells to keep the commissions operating, Hardman said.
Without the loan, the commissions would have been hard-pressed to provide emergency services and "26 people would have lost their full-time employment and another 25 would have lost their part-time employment," he said.
The commissions spent $34,000 in accounting and attorney fees to substantiate Czuprynko's embezzlement, resulting in EMS paramedics having to forego new turnout gear this year, Hardman said.
"It put the public at risk," Hardman told Conley of Czuprunko's embezzlement. "I have a fixed budget and had to take the $34,000 out of a lean budget."
The embezzlement's effects continue into this year, he said. The double entries Czuprynko made in the fire district's books hid a $100,000 shortfall in the budget.
The commissions couldn't seek to recover their accounting and attorney expenses based on recent case law, Graber said.
Hardman agreed with Conley's assessment that the biggest loss to the commissions is the public's trust.
Czuprynko was suspended in November and owned up to the theft when confronted later that month. She kept a spreadsheet totaling up the amount of each unauthorized check she wrote in hopes of someday paying it back from her $43,000 annual salary.
However, the amount became so large that she realized that wasn't realistic.
Through her attorney, Mark Eisenberg, Czuprynko agreed to pay back the commissions by selling her family's house and a rental property they owned for 26 years. That agreement was executed this year and the bank loan was repaid.
You have free articles remaining.
Czuprynko attributed her embezzlement to a gambling addiction.
"It ruined my life," she told Conley.
Czyuprynko's addiction dates to the opening of the Ho-Chunk casino in Baraboo in 1992. She initially attended with her husband. Twenty years later, her husband demanded she seek counseling after she took $10,000 from savings and lost it. She didn't get treatment, continued gambling and hid it from her husband.
She deposited the embezzlement proceeds in an account at a Mauston bank and the casino's electronic check writing company increased her weekly limit to $6,000.
Czuprynko faced a sentence of 37 to 46 months in prison under federal guidelines that factored in the amount of loss, abuse of a position of trust, her lack of prior convictions and timely guilty plea.
Graber sought a sentence within the guidelines, saying that Czuprynko was educated, had a supportive family, and assets she could gamble with but instead stole from the commissions.
"The taxpayers paid for the theft," Graber told Conley.
Graber acknowledged Czuprynko's gambling problem but she chose to repeatedly steal from the public instead of using family assets or getting the help her husband demanded seven years ago.
Eisenberg asked for a sentence of probation. Czuprynko's crime was driven by her addiction, which she is addressing through therapy and Gamblers Anonymous meetings.
Crzuprynko gathered her emotions before saying that she was "deeply sorry for what I did. I know I hurt a lot of people."
She said she couldn't gamble again after what she put herself and her family through.
Conley went well below the advisory guideline range in imposing a 15-month sentence followed by three years of supervised release. He noted that she stole repeatedly over a long time period, which significantly impacted the commission's finances, injured the morale of the commissions and diminished public trust in them.
However, Conley also said Czuprynko owned up to her embezzlement immediately after being confronted and is treating her addiction.
The date on which she is to report to prison will be detailed in a later court order.
Be the first to know
Get local news delivered to your inbox!