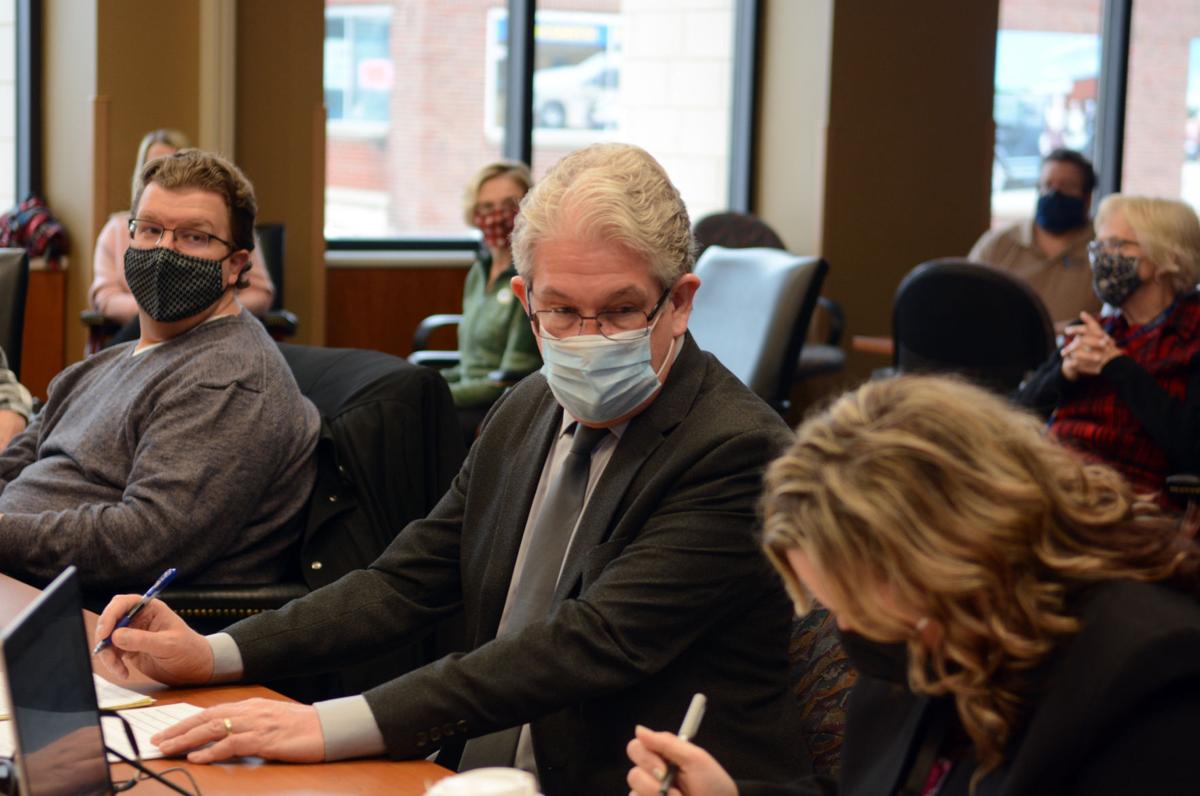 Columbia County's Human Resources Committee "validated" Friday the appointment of a new interim public health officer but delayed a decision on whether to fill an open position in the treasurer's office.
Health and Human Services Director Heather Gove said she appointed the department's Women, Infants and Children nutrition program director, Ellen Ellingsworth, to the interim role while the county seeks a permanent public health officer. Former officer Susan Lorenz retired Jan. 1.
"She (Ellingsworth) clearly has her own job as the WIC director, so she would be filling in a few hours a day, trying to keep us afloat with public health, and I've been helping her this week as much as I can," Gove said. "We've got a lot of things, clearly, in the midst of a pandemic that are out there and we're trying to work on."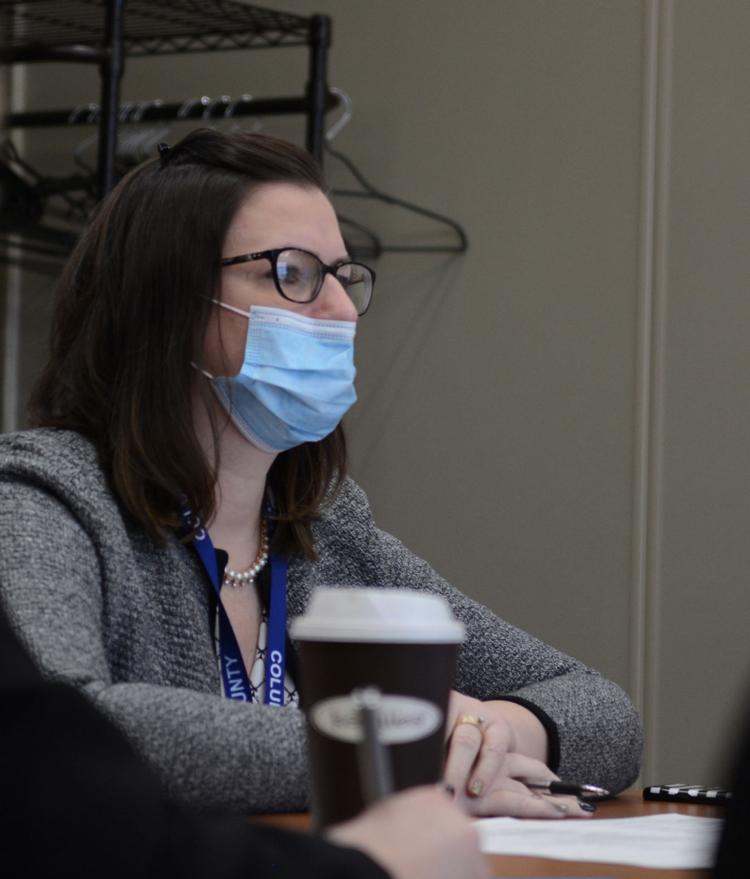 Corporation Counsel Joseph Ruf told the committee that Gove appointed Ellingsworth prior to the meeting because the county is required to have a public health officer. But he added that the committee could vote to validate that decision, which it did unanimously.
County staffing
It also approved filling five other existing positions in HHS and four positions in three other county departments Friday.
After the meeting, Gove said she didn't know how many HHS staff members have left the department in recent months. She's been in her position since September. When asked if she could supply the information at a later time, she said, "I'm not interested in sharing how many people have left. I'm really looking at continuing to advocate and hire, you know, great candidates."
A fourth department had requested to fill an open position and revise the description of another, but it was removed from the agenda by Committee Chairman Adam Field before the meeting. County Treasurer Stacy Opalewski, who spoke during public comment, said her department has always had three employees but it is currently operating with just two. She was elected to her position last year, promoted the accounting assistant to chief deputy and now wants to fill that position with an administrative assistant.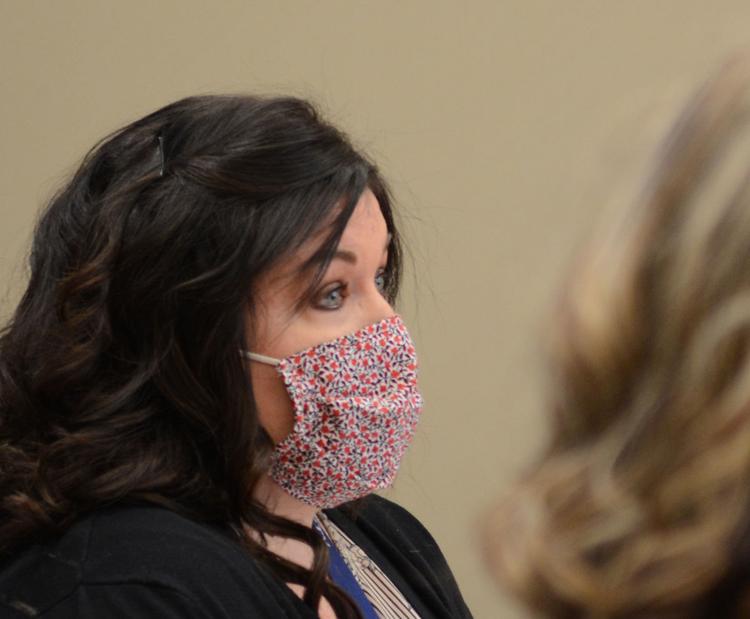 Opalewski said keeping the third position open poses a significant risk for the county, as it leaves the department without enough staff. The county could miss payment due dates, which could incur fines or result in losing vendors or grants.
"Due to the delay on my replacement request, we may not have the required segregation of duties that are required," she said.
She asked the committee to consider approving her request now, "because it's already crazy," she said, noting that she and her chief deputy have had to skip lunches, take work home and will probably have to work some weekends to keep up with the workload.
Field said the reason he didn't allow her request to remain on the agenda was because Opalewski didn't provide enough information to justify keeping the position.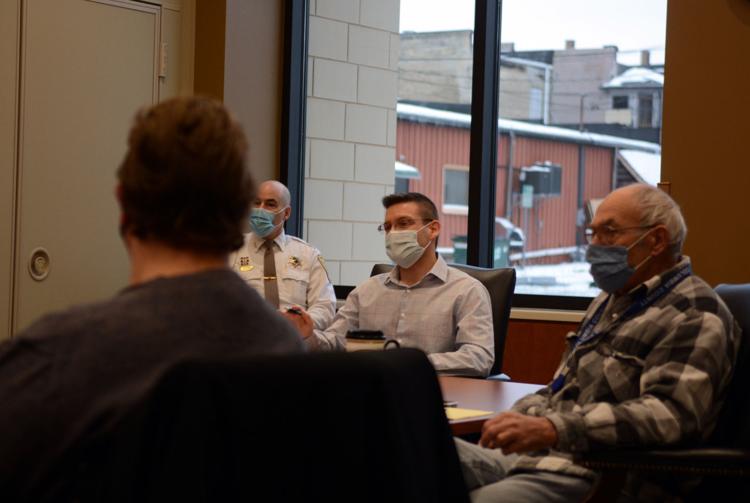 "I think a good time to review positions is when they're open, and as you know obviously with the pandemic and all the economic uncertainty it's created at all levels of government, we're seeing — potentially seeing reduced revenues and we may have to be prepared to make cuts in the future," Field said in a phone interview later Friday.
He said other departments are asked — and have answered — the same questions for their position replacements. He will consider the request as soon as Opalewski gets him the information, he said.
Other committee members noted that the county already budgeted for the treasurer's office position and the Finance Committee approved it.
Field expressed surprise at Opalewski bringing the matter up as public input during an open meeting.
"There are department heads in this room right now that are short-staffed, and they're getting the job done," he told her.
"It's not a matter of fact that I can't do the job, it's that these are my concerns if something ever happened to myself that Ashley (chief deputy) is left alone and things don't get done, so I'm just trying to cover all the bases," Opalewski said. She agreed to provide the information.
Public health officer
Ellingsworth is not a registered nurse, which requires her to rely on other staff members for certain aspects of her work as interim public health officer, Gove said.
County board Chairman Vern Gove, the HHS director's father-in-law, said he would prefer the new public health officer not have a nursing degree "because we don't want to have the problem we had before." Ruf said state agencies have given conflicting instructions amid the coronavirus pandemic that led to problems with sharing information between the health department and first responders. Knowing which residences are COVID-19 "hotspots" is "tremendously important to first responders," Ruf said.
Mentioning the privacy provisions of HIPAA, he said nursing licensure rules bar an RN from releasing that information. HIPAA restrictions do not rely on an individual's degree. Ruf did not respond to messages seeking clarification Friday.
He said public health officers can either be an RN with a bachelor's degree and experience in public health or an individual with a master's degree and public health experience. He said the county has gotten "some, but not a lot" of applicants, including one promising candidate with a master's degree.
Follow Susan Endres on Twitter @EndresSusan or call her at 745-3506.