Portage Director of Public Works Aaron Jahncke says he is grateful city residents have remained patient as staff attempts to clean up the damage caused by a severe storm June 2.
"Everybody understands we have a monumental task before us," Jahncke said Thursday during a teleconference meeting with Portage Common Council.
Understanding was what he had been asking for since the day after the storm, when crews were taking their first steps to address the damage and loss of more than 175 trees throughout the city.
Trees were ripped up with their roots still attached, Jahncke said last week after initially surveying the damage. Not only were branches and trunks damaged or destroyed, the intensity of the wind of the storm aided the damage of infrastructure like sidewalks and curbs as roots were pulled from the ground. Jahncke said the reason for this was an abundance of rain in recent weeks that made the ground soft. One tree that he knew of had also fallen onto a house. Some minor damage to property and city signs had also been reported.
Council members unanimously agreed to declare a state of emergency disaster for the city during the meeting Thursday.
City Administrator Shawn Murphy said the city was not eligible for any funding assistance through the Federal Emergency Management Agency because of a lack of structural damage, but through advice from the Columbia County Emergency Management Department made the declaration to seek funding through the state if it is made available.
"Luckily, we've escaped relatively unscathed with structural damage," Murphy said of city-owned property during the meeting. He added that City Hall was without power for several hours as a result of the storm.
The declaration notes that the estimated loss of trees was about $315,000. Cost estimates for cleaning up the brush are about $92,000. Murphy added that the city may also rent equipment to expedite the cleanup. Funding through the state would likely only cover costs associated with cleanup.
Clearing of debris and brush will likely continue until mid-July. Jahncke said work continues as property owners continue to clear trees and bring branches to the edge of the street. Remnants of the downed trees are hauled by city workers to the airport and chipped.
Uprooted sidewalk panels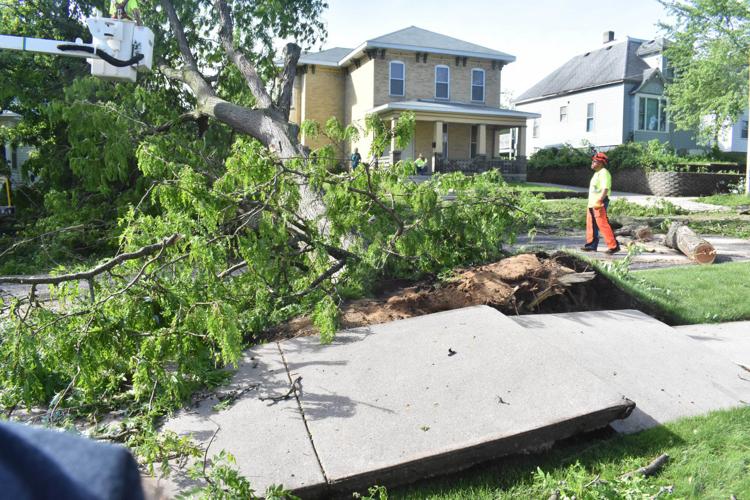 Smashed car - Portage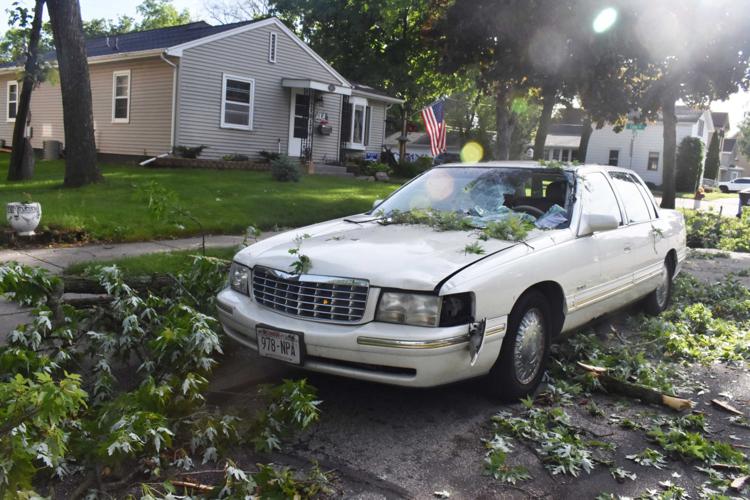 Downed tree at East Pleasant St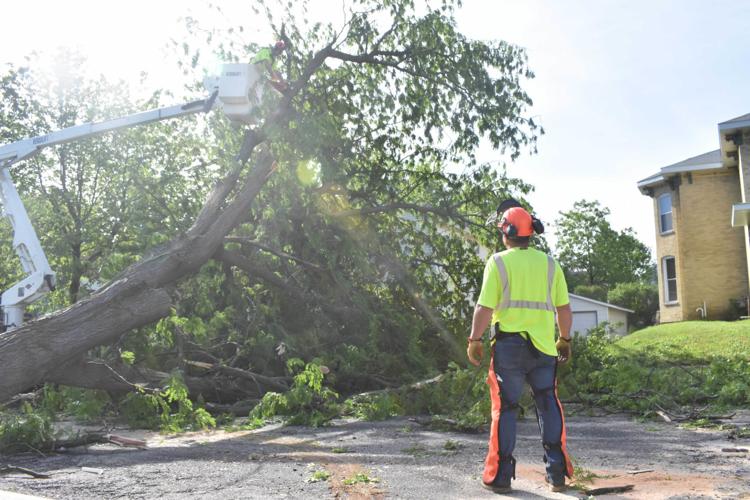 Portage pile of branches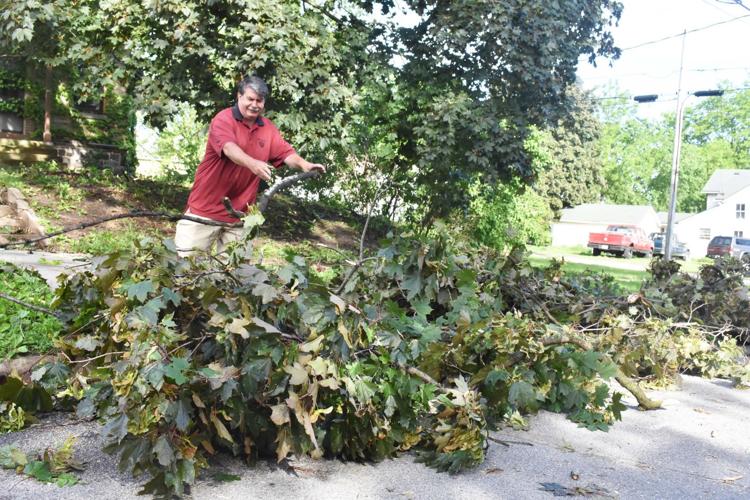 Downed tree at East Conant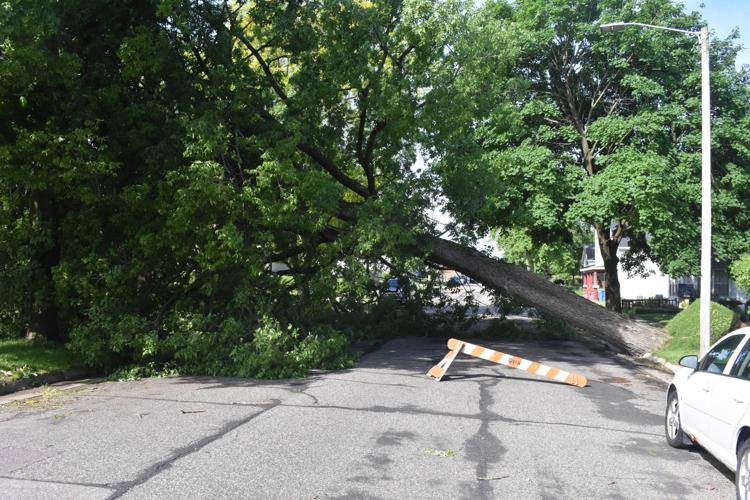 City crews - Portage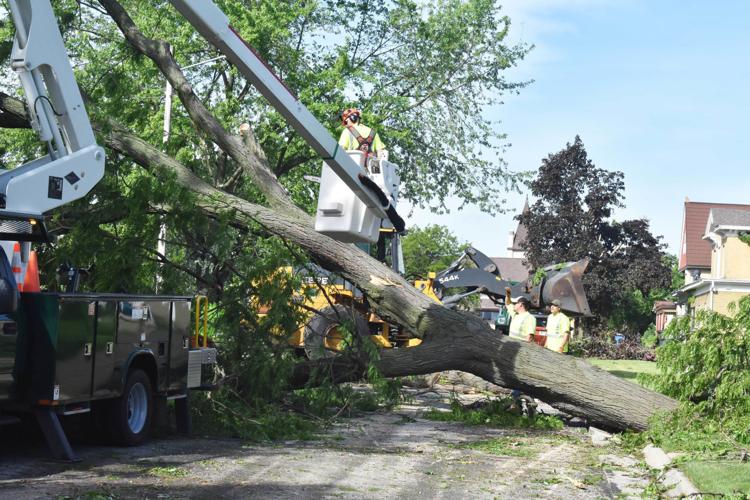 Branch cleanup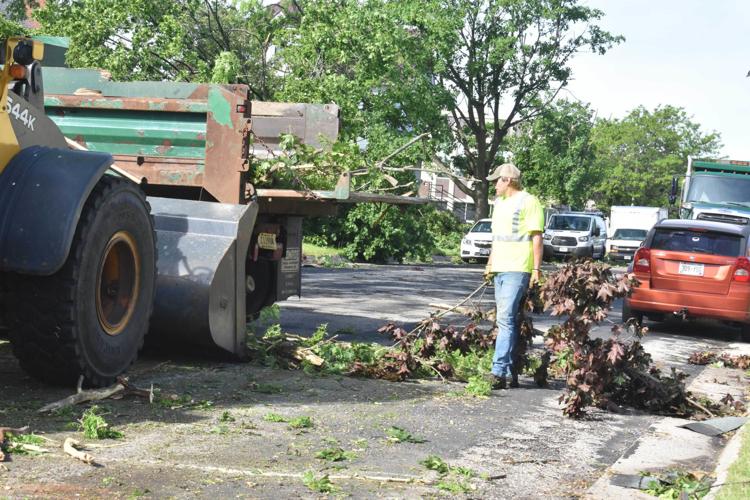 Downed power line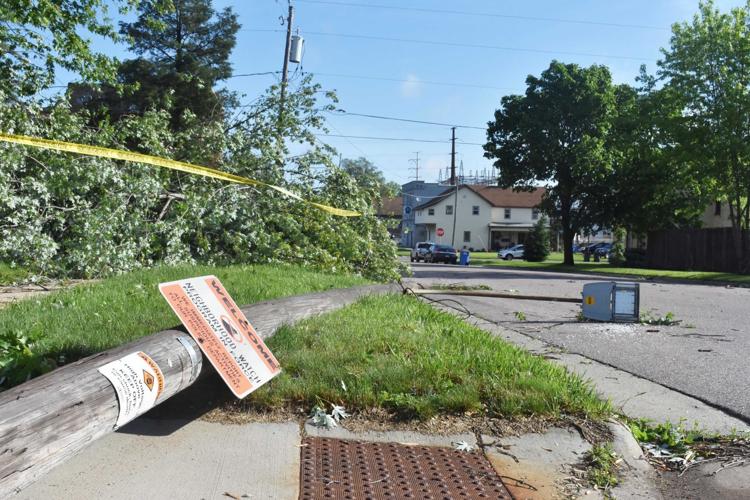 Split tree in Portage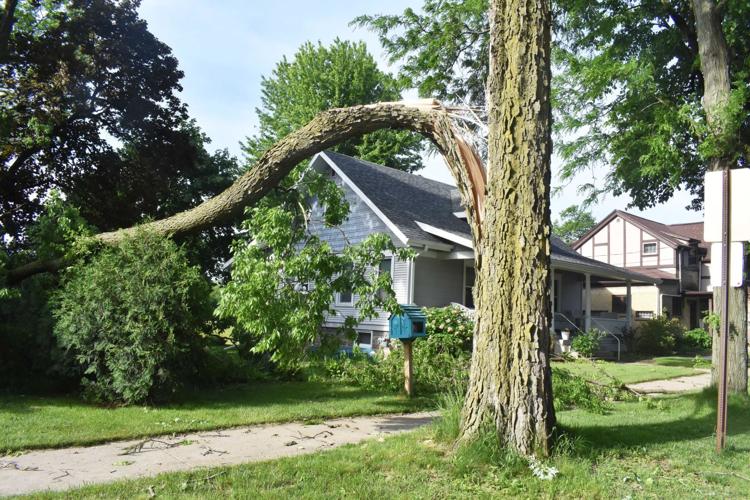 Downed tree at East Conant
Emmett McCarthy - Portage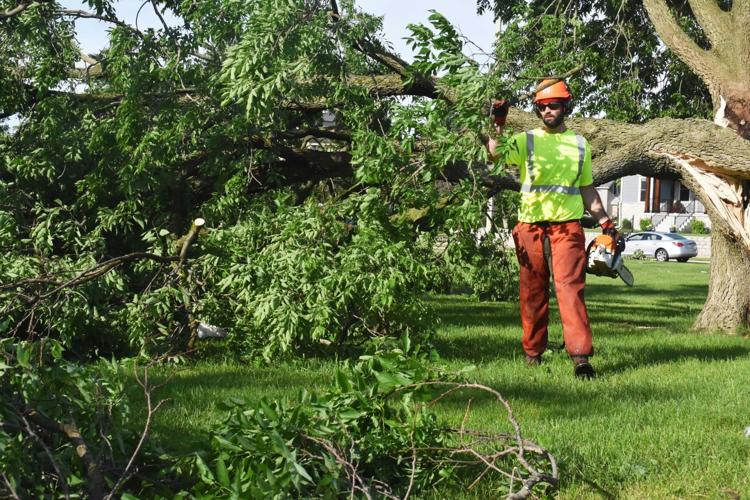 Emmett McCarthy - Portage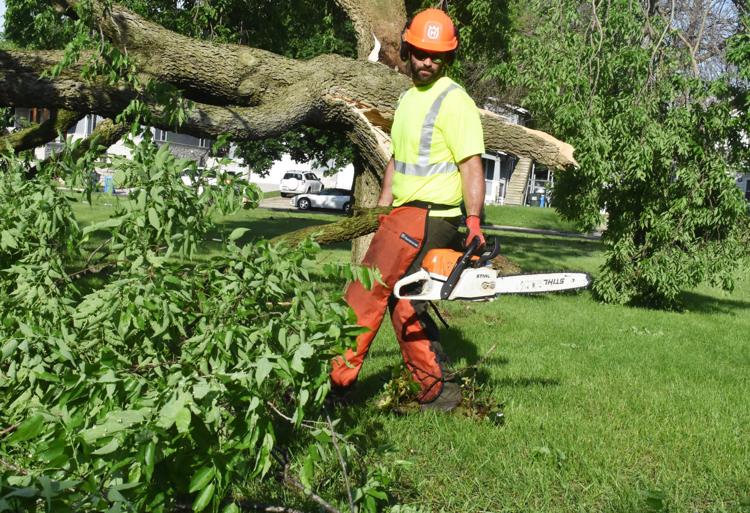 Emmett McCarthy - Portage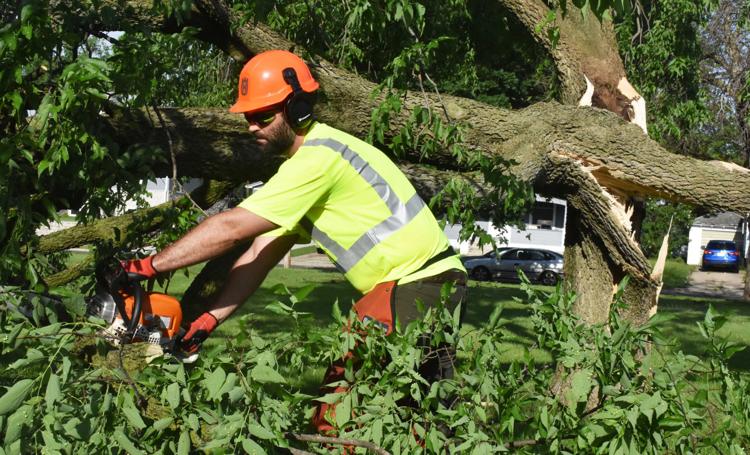 Tree down Portage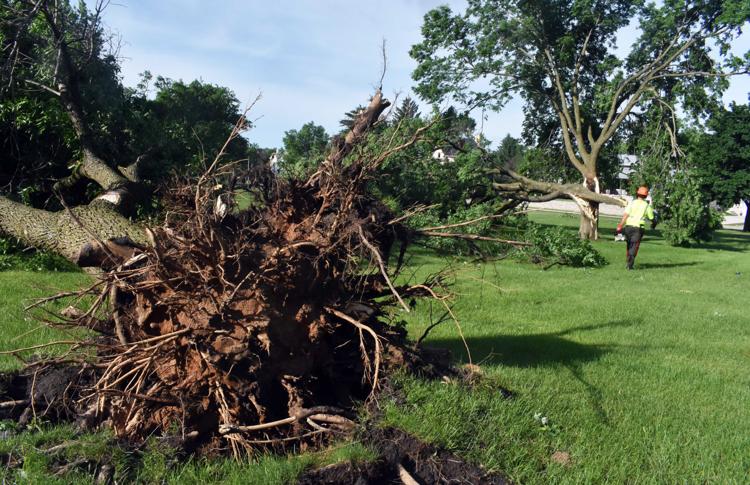 Follow Bridget on Twitter @cookebridget or contact her at 608-745-3513.
Get Government & Politics updates in your inbox!
Stay up-to-date on the latest in local and national government and political topics with our newsletter.