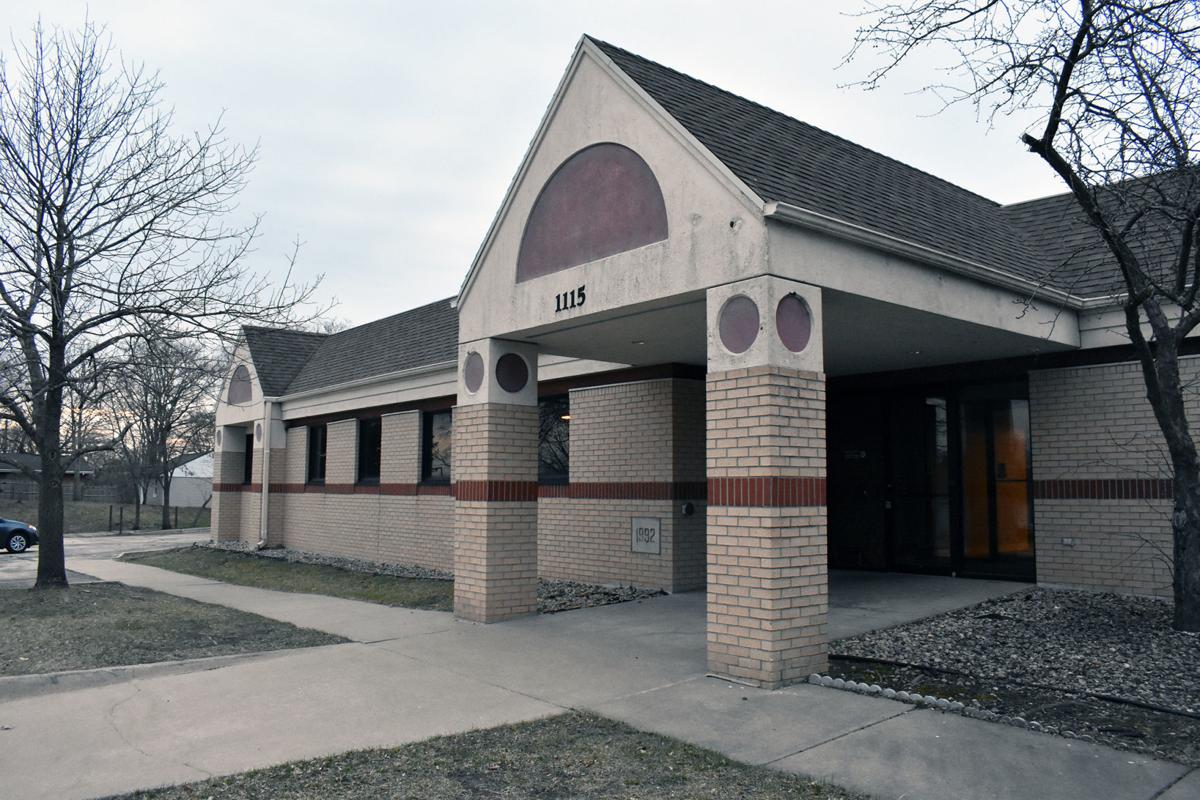 Some neighbors are skeptical of a plan to turn a vacant Divine Savior Healthcare clinic on West Pleasant Street in Portage into an office complex.
Despite the reservations expressed by the public, Portage's Plan Commission voted 5-1 to recommend zoning changes, and changes in the city's comprehensive land use plan, to clear the way for the office project. The Common Council has the final say.
Steve Sobiek, the city's director of business development and planning, said Stephen Cook of Baraboo, doing business as Lifeonaire Inc., plans to buy the 16,000-square-foot building at 1115 W. Pleasant St., and lease up to 24 office spaces to multiple tenants, including businesses such as mortgage brokers, land and title companies, information technology companies and web developers. The building has been vacant for a decade.
During a public hearing on the rezoning Monday, John Shimpach of Portage asked what would prevent the property from undesirable uses, such as "tattoo parlors and sex toy stores."
The new zoning proposed for the property, B-4 general business, allows uses such as offices and personal or professional services, according to the city's zoning ordinance. Other uses, including group day care and artisan studios, could be allowed with a conditional use permit from the Plan Commission. Sobiek said few, if any, retail uses would be likely, even with a conditional use permit.
The property is currently zoned residential; some parcels are zoned for single-family residential use, others for small-scale multi-family use.
The site originally was intended to be developed as condominiums. City officials established tax increment financing district No. 5 in 2004, to assist with redevelopment of the site. Fifty condominium units in nine buildings were proposed to be built over 12 years, but only five were actually built before the developer declared bankruptcy.
Fran Eriksen of Portage said the neighborhood is, and should remain, a residential area.
"Since the hospital has moved out, it's been good, because we have so much less traffic, so much less congestion," she said. "It's quiet. It's nice."
You have free articles remaining.
Caroline Forester of Portage asked what would prevent the property from being used for undesirable enterprises.
Sobiek replied that the zoning code, and the Plan Commission's authority on conditional use permits, both ensure the land will be used in a way that's compatible with neighboring property.
"This is an office building," he said. "It really can't be used for much else."
Cook said he is not yet actively seeking tenants, but will do so as soon as he has the legal right.
He said he's working with Brad Jenks of Baraboo, whose company will manage the office space. The two have had success with a similar project, involving the revitalized use of a former medical building in Baraboo, Sobiek said.
In the Baraboo office complex, Cook said, most tenants aren't in the office every day — only as needed.
Some of the tenants he'd envision are people who currently work from home, but need or want separate professional space, and are willing to share facilities such as restrooms and conference rooms with other tenants.
The proposed hours for the office complex are 6 a.m. to 10 p.m.
Cook said the building has ample off-street parking for tenants and clients.
City Administrator Shawn Murphy said the Common Council is expected to take up the rezoning May 9. That meeting should including a public hearing on the comprehensive plan change, and would provide another opportunity for neighbors to express their opinions.
Follow Lyn Jerde on Twitter @LynJerde or contact her at 608-745-3587.