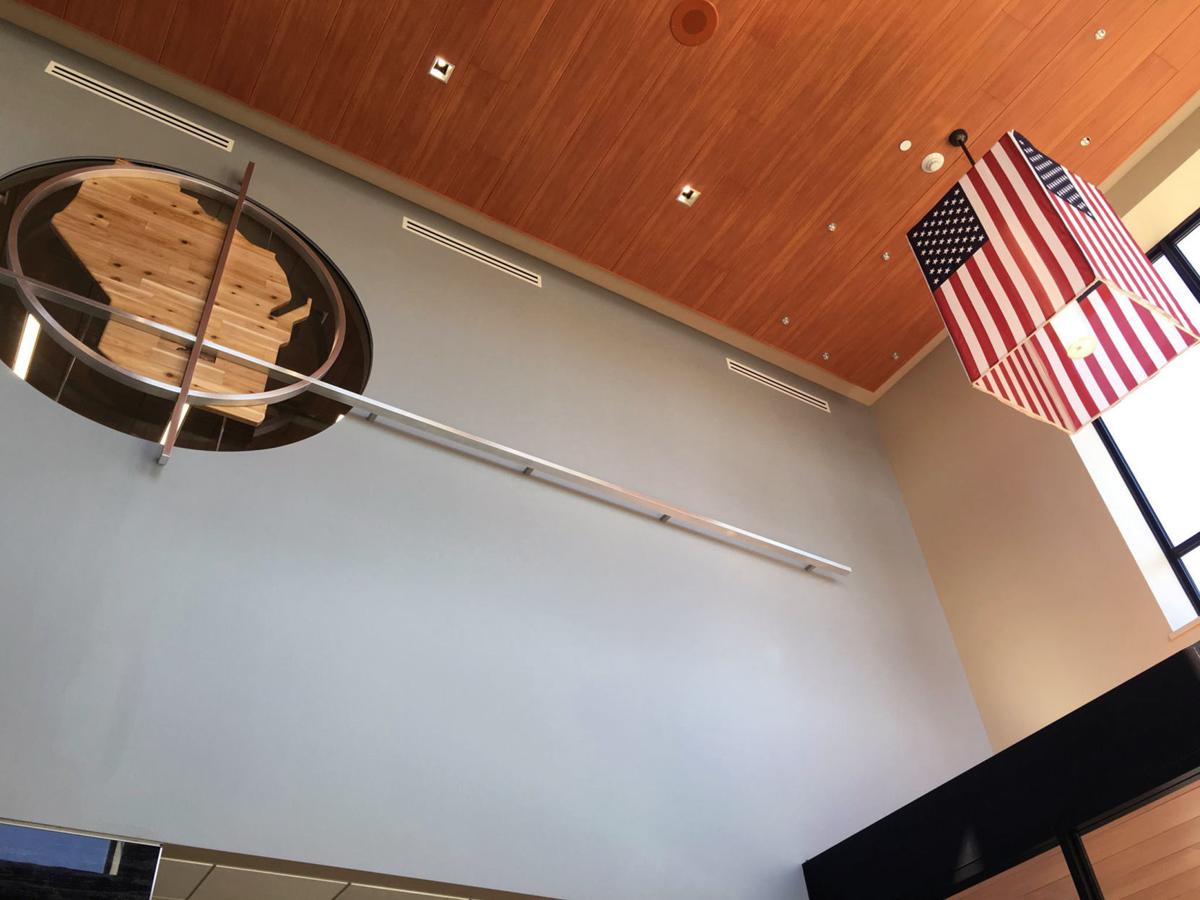 The lone candidate to fill a vacant seat on the Columbia County Board of Supervisors got the enthusiastic support of County Board Chairman Vern Gove and the rest of the County Board's Executive Committee on Monday.
With the County Board's all-but-certain ratification of the committee's unanimous recommendation, Chris Polzer of Poynette will, on Oct. 17, assume the District 17 seat vacated by the August resignation of Supervisor Andy Ross.
District 17 lies entirely within the Poynette village limits, and encompasses three of the village's four wards.
Gove noted that one other person besides Polzer had expressed interest in being appointed to serve the remainder of the two-year term (expiring in April 2020), but that candidate, who was a Poynette resident, did not reside in District 17.
Polzer, 53, is retired from the Federal Bureau of Prisons. He was recently elected to a two-year term as a Poynette Village Board trustee, and had been on the Village Board previously from 2009 to 2011.
According to Gove, Polzer will be appointed to the County Board's Public Safety Committee, and to at least one other committee, to be decided by Gove later.
Polzer said he is interested in serving on the Public Safety Committee, and is willing to take whatever other committee appointment Gove may choose.
"I'll have to get the lay of the land, and until then I'll have to rely on (Gove's) expertise to put me where he thinks I can do a good job," he said.
Polzer said he was surprised by Ross's decision to resign – a decision made just four months into Ross's ninth term, after the Aug. 18 open house that marked the completion of Columbia County's $46 million building project. Ross had been on the County Board for more than 16 years, and was chairman from 2012 to 2014.
However, Polzer said he did not decide to seek the appointment immediately after Ross's resignation.
"It's been a long process, and I gave it a lot of thought," he said.
Polzer said he sees himself as a "consensus builder," and hopes to approach service on the County Board in that way.
Gove said he was impressed with Polzer's understanding of various issues facing the county.
"He's straightforward, and I like that a lot," Gove said. "I'm a pretty good judge of character, and I think he'll do all right."
Follow Lyn Jerde on Twitter @LynJerde or contact her at 608-745-3587.