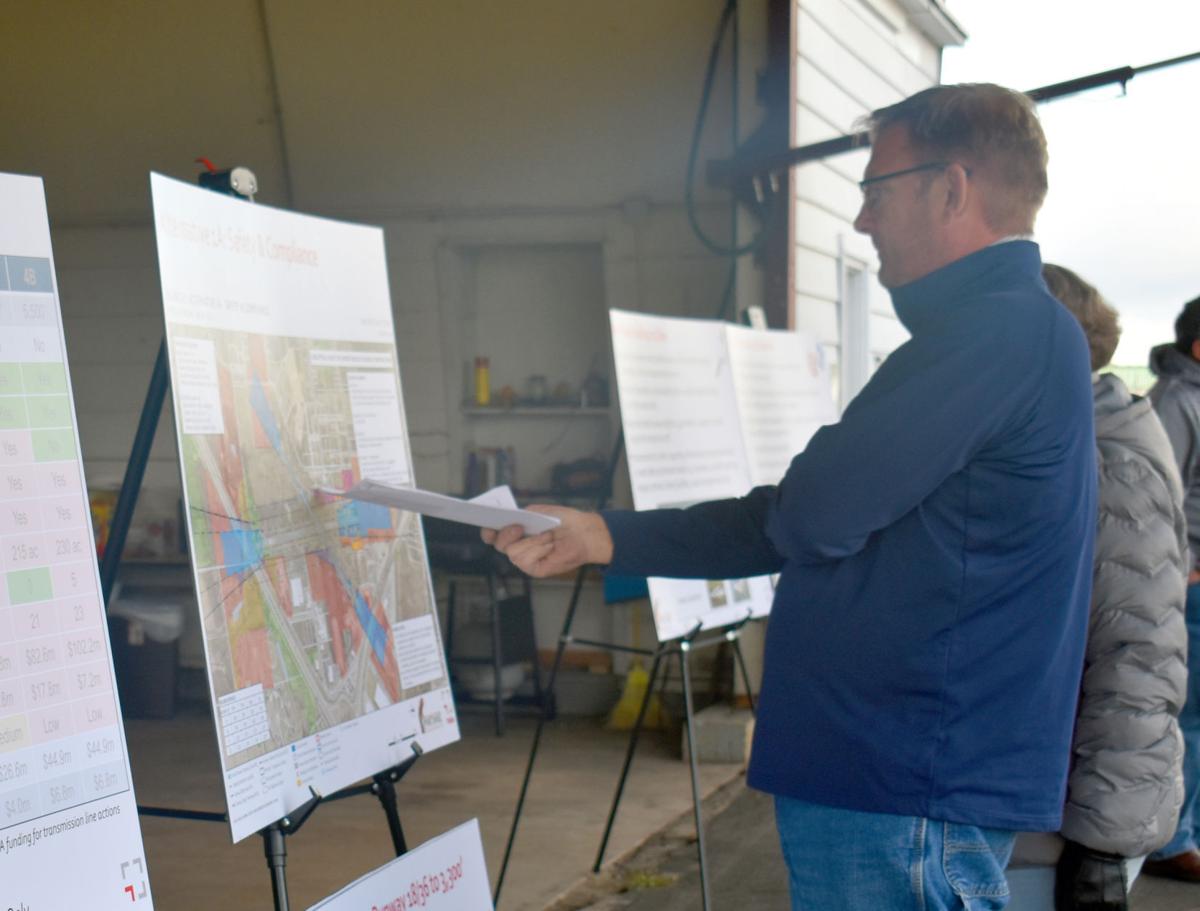 With the decision to search for a new site for the Portage Municipal Airport, while also updating the existing one to make it compliant, there will be a shifted timeline from the one originally planned by Airport Commission members, said Director of Public Works Aaron Jahncke.
During the teleconference commission meeting Wednesday, Jahncke outlined a reprioritization of projects, which likely won't begin as commissioners had hoped for in the original plan after Portage Common Council members voted to begin searching for a new site.
"At this time, we just don't know because it's kind of a pivot to a new direction at the end of this master plan," Jahncke said.
The master plan is currently drafted, created by engineering and architecture planning firm TKDA, but needs to be approved by the FAA and Bureau of Aeronautics. It will likely be completed in late spring or early summer, Jahncke said. Planners will then create an airport layout plan with the use of the master plan.
A big planning element in building a new airport, a process that can take up to 20 years according to planning experts advising the city, is the search for a new location. It will likely not be within city limits, Jahncke said, and requires locating usable land through a site selection study. A feasibility study at the cost of roughly $500,000 would also be required, he said. There are also other environmental studies done on the ground to ensure it can host an airport.
"We have to pursue some safety and compliance measures at the airport, but that kind of changes our implementation plan around a little bit," Jahncke said. "We do realize the importance of these projects, but until we know from the FAA and the progress through site selection, some of these projects get moved around."
Commissioner Barry Erath questioned whether sites evaluated more than a decade ago would be included in the site selection process because they were already eliminated. Jahncke said planners have a list of those sites, but that nothing is being ruled out automatically.
"We do have a jumping off point where we can start at for looking for a new site," Jahncke said. "We have to look at every potential site and go through the process. We can't just jump ahead on this."
As for where potential sites could be, Jahncke said that is unknown because they "haven't even started the process yet."
"We're going to be looking outside the city limits in Columbia County," Jahncke said.
The planning process will take time. Some slated projects may not be addressed for years, but planners are hopeful to make progress at both the current airport as well as finding a new site for future use. Airport Manager Eric Peterson said sometimes it feels as though the city government forgets about the facility or it is a burden, but he wants to see decisions made to make progress at the airport.
"I just want direction," Peterson said. "I'm hoping this is a good vibe."
Commissioner David Tesch expressed frustration at the work that was done by members not supported by those on the commission who also sit on the Portage Common Council.
"Do our recommendations mean anything or are we just wasting our time?" Tesch asked via teleconference. "This commission was kicked where the sun don't shine and that's what people got the impression of, that's all I'm saying. The commission, are we working as a team or not? If we're going to make a decision and spend all this time, we stick with our decision as a team."
Jahncke said it wasn't that council members completely overthrew the recommendation, they shifted it.
"They're just prioritizing a little bit differently," Jahncke said. "We still have to make the existing airport safer and compliant. It's just going to be a rescheduling of those projects."
The two members of the commission who also serve as council members are commission chairperson Jeffrey Monfort and Eric Shimpach.
In the 6-2 vote Jan. 28, Monfort voted with the rest of the council to update the existing airport and make plans to build a new facility. Shimpach was one of the dissenters, noting that he felt the money the city would spend on the airport could be better spent on other city projects.
Monfort said he wasn't going to "battle" with anyone, referencing another comment made by Tesch. Monfort said he simply voted in a way he felt best suited everyone.
"We're part of a team, but you have to work with the council," Monfort said. "It's a discussion and it's trying to make as many people happy as you can. I thought we were going to vote for what the airport commission went for, but everybody voiced their opinion. … All we're doing is the same thing, except plus we're looking around for another airport."
Follow Bridget on Twitter @cookebridget or contact her at 608-745-3513.