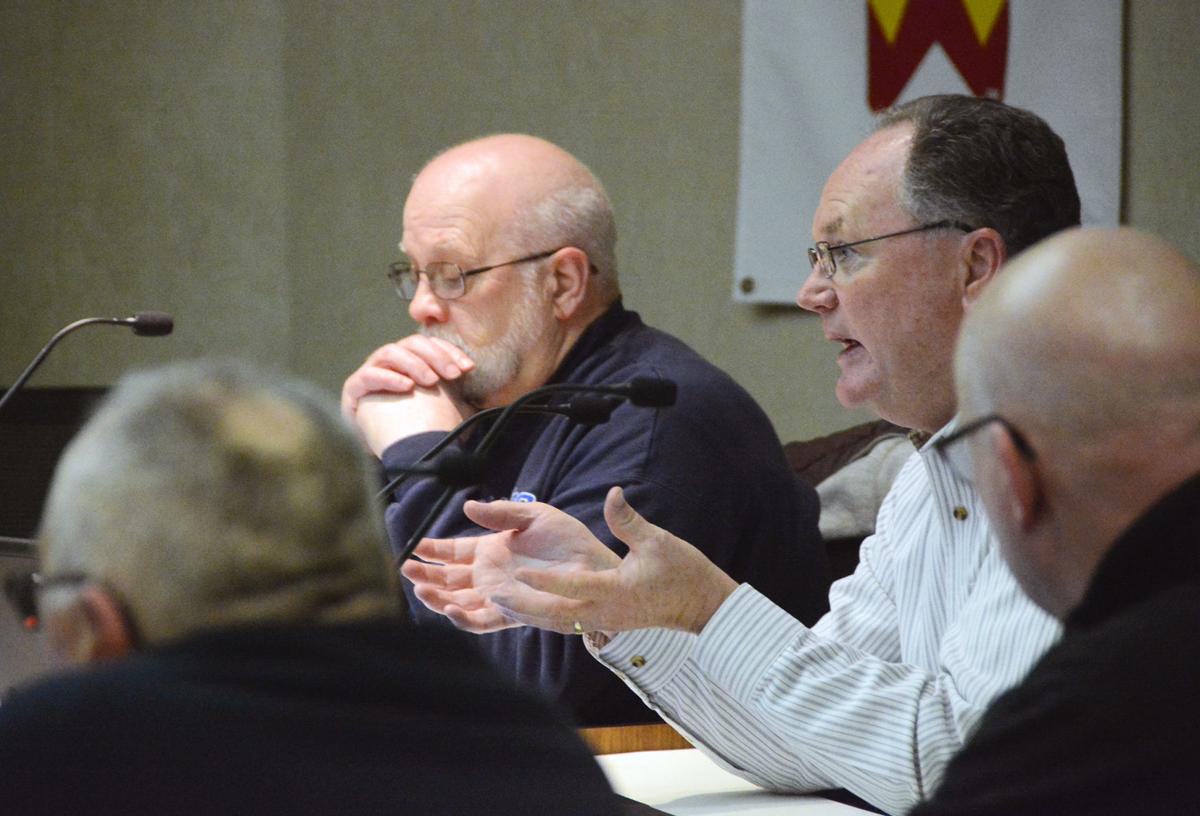 After passing a city code update outlawing the use of electronic smoking devices on city-owned property and in other public spaces, Portage Common Council members rescinded approval of the ordinance, instead sending it back to its original committee.
Mayor Rick Dodd said he wanted to see council members reconsider the municipal law because of a concern for minors using electronic smoking devices. He said there's a lack of regulation for products that don't contain nicotine but could still be harmful to those under 18 and that both the state and federal governments likely won't address it in the near future.
"I'm not 100% sure whether the non-nicotine products being sold can be sold to minors," Dodd said. "Because there is no nicotine content in them, they're not regulated. That's what the federal government was going to come down with, but now they have more important things to deal with and I'm not sure when that's going to be."
Dodd said he sees the availability of such devices to minors, despite a lack of nicotine present, as potentially harmful because of some findings about respiratory issues some of the other ingredients can cause to young people.
According to Wisconsin state statute 134.66, only products containing nicotine are illegal to sell or give to those under 18.
Electronic smoking device paraphernalia is defined in the city ordinance as "cartridges, cartomizers, eliquid, smoke juice, tips, atomizers, Electronic smoking device batteries and chargers and any other item specifically designed for the preparation, charging or use of" those devices.
Council members voted 8-0 to reconsider the ordinance, which led to discussion about whether it should be sent back to the Legislative and Regulatory Committee.
Council member Mark Hahn again protested the use of the word "possession" because it would unnecessarily place a burden on law enforcement to translate the "intent" behind the law while also punishing adults who may have a device, paraphernalia or another type of tobacco product in their pocket or bag while on school or city grounds for a public event.
"I feel very strongly that we're tasked with making an ordinance that makes sense for everyone," Hahn said, adding that intent should be included in the writing and simply make it illegal for those under 18 to possess the items. "Clear cut and dry. Why do we send a message that, 'You can't possess it on school grounds, but it's okay to possess it, but we're telling retailers they can't sell it to them?'"
If it's not the intent to get a parent charged with the violation, then it should not include language making possession of the items illegal for everyone, not just minors, Hahn said.
Fellow member Eric Shimpach, who echoed concerns about the use of the word "possession" during the last meeting in February, said he did not see why the ordinance would not be reconsidered at the committee level rather than the full council. He expressed concern on behalf of residents he said he spoke to before the meeting about whether council members should reconsider an ordinance that had already passed.
"I think it's more proper for it to be brought back initially up in the committee instead of being initiated by, specifically, this body," Shimpach said, adding that committee are where "the hashing out of language probably should happen."
Hahn said the best option would be to pass the previously amended ordinance with one additional line that prohibits anyone under 18 from possessing the devices and corresponding paraphernalia.
Council members then again voted unanimously to send the ordinance back to the committee for reconsideration. Dennis Nachreiner was absent.
Follow Bridget on Twitter @cookebridget or contact her at 608-745-3513.
Get Election 2020 & Politics updates in your inbox!
Keep up on the latest in national and local politics as Election 2020 comes into focus.