Portage Common Council members have no idea when they will next meet.
Neither do any board, commission or committee members in the city. All have been canceled through at least April. During discussion of an act by council members authorizing Mayor Rick Dodd and City Administrator Shawn Murphy with the power to act in the absence of council approval, Dodd expressed little enthusiasm the pandemic caused by COVID-19 would soon end.
"It's all moving fluidly," Dodd said. "We don't have a clue as to when it's going to come to an end."
The resolution authorizes joint executive authority between Murphy and Dodd in the city response to COVID-19 concerns. They would work with other agencies, which may require quick financial decisions. The resolution also notes they would "implement measures and seek assistance as deemed necessary" for the city, but has no specific language about their power under the authorization.
Council member Dennis Nachreiner said he supported the authorization because it was a shared responsibility; no offense to Murphy, but Dodd was elected by the people to make decisions while the city administrator is a hired position, Nachreiner said.
Fellow council member Eric Shimpach expressed concern over giving power away without any oversight from the council. The main issue was a lack of a sunset clause within the resolution, he said. There should also be an update provided to the council in case there are decisions made the council may not want to continue.
"I'm not going to put a sunset date in here because this could be the last meeting we have and I don't want to call another meeting in three months because we have to extend this," Dodd said. "I think we have to take this very seriously and I'm not saying that you're not taking this seriously, but to me, when the state says we are no longer in a crisis mode, we will then take this out of effect."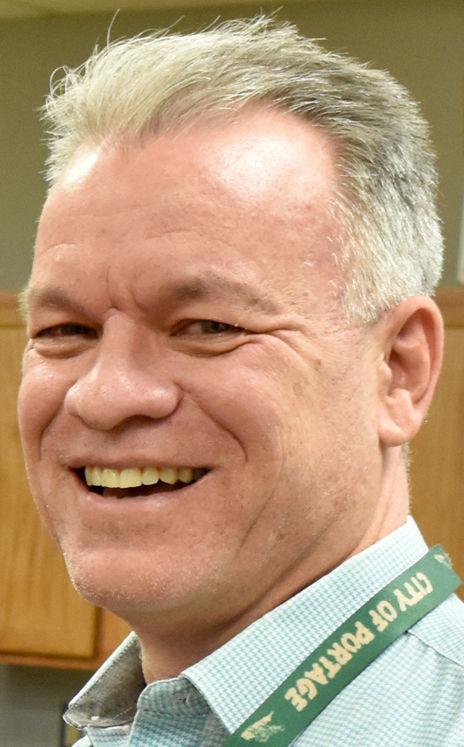 Murphy said decisions between him and Dodd would be to approve contracts, which authorizes expenses that fall within the already approved 2020 city budget.
"We would not be, essentially, passing laws," Murphy said. "That authority still remains with the council. … He's still the mayor, he's not the king."
They will also provide a weekly update via email of the things they have done, like approving claims in lieu of the city Finance Committee meeting regularly.
"I think you're going to find it's very minimal what we're doing," Dodd said. "We're doing stuff that's going to keep the city going."
Council members voted 6-0 in favor of the resolution. Marty Havlovic, Mark Hahn and Rita Maass were absent.
Under the "safer at home" declaration issued this week by Gov. Tony Evers, the city has made adjustments that will likely affect residents and employees. Dodd said the city recently adopted a COVID-19 policy for city employees. If someone travels to a Level 3 country or state, which is defined by the Centers for Disease Control and Prevention as a region with "widespread ongoing transmission," they must be quarantined for 14 days. If they traveled to a state with less of a current transmission concern, they must quarantine for three days before returning to work.
Starting Monday, Portage City Hall will be open on an appointment-only basis. It will be open from 10 a.m. to 1 p.m. until April 2 for absentee voting. City Clerk Marie Moe has stressed that residents should request an absentee ballot by mail by visiting myvote.wi.gov or emailing or mailing her directly. All voters should expect to provide their name, address and photo identification to obtain an absentee ballot by mail.
Dodd reported he had a phone discussion Wednesday with the governor. According to notes provided by Murphy, Evers told Dodd the state is trying to get more personal protective equipment for first responders and medical personnel. Columbia County Emergency Management had already submitted an order for all municipalities throughout the county.
During the meeting Thursday, Dodd informed council members he had also asked about raising first responders to Tier 2 status to ensure they have COVID-19 tests expedited. That way, they spend less time in quarantine. Evers noted the state had submitted a request to re-classify responders to that status. There was also discussion of updating infrastructure and equipment to accommodate the higher number of employees working from home using internet connections. Evers told Dodd he is working with legislators to allocate funding for enhancements.
The city also supports maintaining the April 7 primary election date, Dodd told Evers. When asked about postponements, Evers noted he remains committed to keeping that date.
Once City Hall is locked down "there will be minimal employees here," Dodd said Thursday.
"Anyone that can work from home and maintain the city functions, they're going to be asked to go home during that period of time," he said.
Follow Bridget on Twitter @cookebridget or contact her at 608-745-3513.
Concerned about COVID-19?
Sign up now to get the most recent coronavirus headlines and other important local and national news sent to your email inbox daily.