Portage Common Council members voted 7-2 Thursday to keep in place an emergency order signed May 21 by Mayor Rick Dodd to provide residents with safety recommendations and give the city control over its facilities as it works to reopen as COVID-19 still looms.
Dodd and City Administrator Shawn Murphy said the order gives residents a plan as the city slowly reopens following the Wisconsin Supreme Court decision May 13 to terminate Gov. Tony Evers' Safer at Home order about two weeks before it was to expire.
"At this point in time we have no real power to close … any of our facilities," Dodd said. "We have nothing to help with the control and slowing the spread of this. It does not impact any of the businesses we have."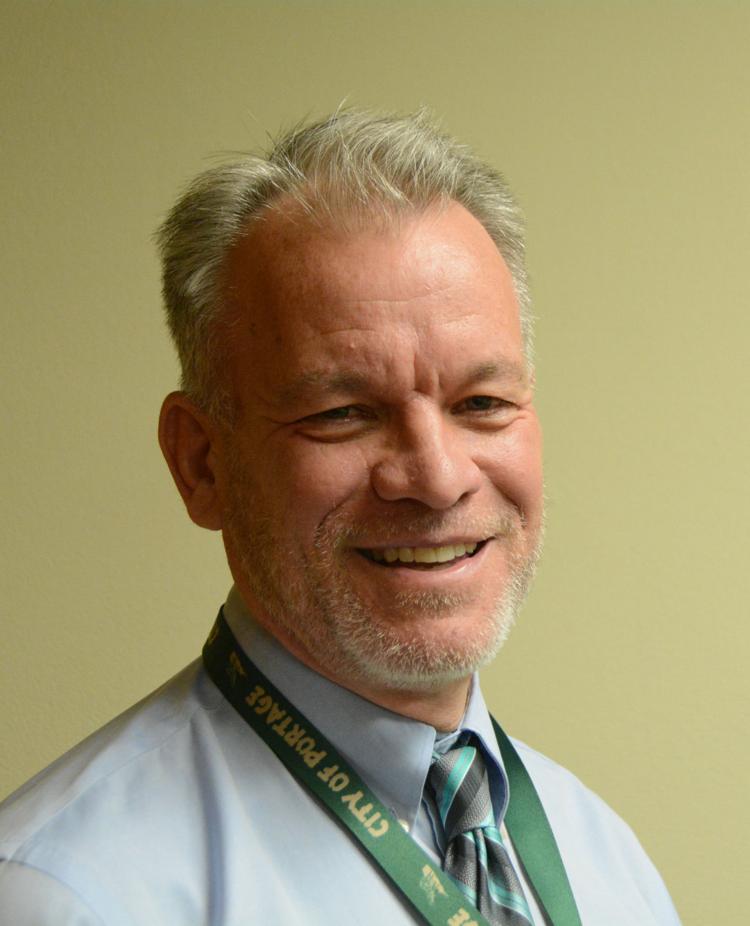 The proclamation draws on guidelines from the federal Centers for Disease Control and Prevention, Wisconsin Economic Development Corporation and the state Department of Health Services, and outlines a plan that falls in line with the Badger Bounce Back plan being used by health officials at the state level as guidelines for reopening businesses and facilities.
Four conditions within the proclamation allow that through the end of June, all city committees and the council may meet via teleconference rather than in person. It allows Murphy and Dodd to coordinate reopening public facilities in a phased manner that accommodates cost effective options for the city. All city departments can track expenses related to the novel coronavirus.
The order also provides law enforcement with the power to work with department supervisors to shut down city property if there is "significant overcrowding or overuse" by the public that would prompt health concerns over the spread of the virus.
Council member Eric Shimpach said he would not vote for the extension because the council can handle any issues that may arise now that the response to COVID-19 isn't as rapidly changing as it was when the mandated closures began and continued throughout the state. He also said he was against using police officers to ensure safety guidelines are followed, noting that it is a "disservice" to those who pay taxes to use the parks if the city has to indefinitely close them.
"Should the police be empowered to essentially correct behavior of individuals who are not breaking the law? And I would say no, because the purpose of law enforcement in general is to enforce the law and it's very clear there is no law on the books at this point against not social distancing," Shimpach said. "I don't think it's appropriate to empower law enforcement to be able to do something like this."
Fellow council member Dennis Nachreiner said he could not think of a better entity to oversee whether the city may need to shut down a public space. Police officers monitor parks every day, they would be the best people to coordinate with to shut down a space if it became too hazardous, he added.
Parks and Recreation Manager Toby Monogue has said shutting down a park would be seen as a "last resort," only turning to it as a valid option if residents greatly abuse their access.
"I personally feel this is an okay thing to do because I'm not the one that's going to take responsibility for a child getting sick," Dodd said. "Even though there's a remote chance because the numbers in the county are very low, I don't want that on my shoulders."
Council member Mark Hahn said he felt uneasy about more limitations on residents. He said he would not feel the city was responsible for an individual's choice to use playground equipment or public facilities if they later tested positive for COVID-19.
"I am leery of this proclamation, mainly because of other statements that have been made indicating that we need to keep these precautions in place until a vaccine or cure to COVID-19 is there," Hahn said. "I think that is totally unrealistic. I don't know if we have to keep on putting more and more restrictions on people to try to think we're going to eliminate this, because no way that's going to happen."
Dodd said that some green spaces have remained open in recent months and that residents have been doing a good job of ensuring their own safety through practical means. The proclamation simply provides an outline for how to stay safe while allowing the city some jurisdiction over the facilities it owns, including buildings like City Hall, which will reopen Monday with a requirement that visitors social distance and wear masks.
"This is not going away," Dodd said. "It's not going away at a slow rate. It's actually kind of turning around and going the other way, which is what people were worried about, what the doctors and scientists talked about, so we need something in order to help maintain what we can do."
Dodd said the city has had to rely on state numbers for guidance due to a lack of updates from the county level. Nachreiner criticized Columbia County's lack of coordination with communities to ensure the public remains informed.
"I don't know if this is the proper place for it, but I'm going to say it," Nachreiner said. "I just want to go on record with my displeasure with Columbia County's Health and Human Services Department on the lack of involvement they've had in our county with COVID-19….Yes, we're not as populated as some other counties, but I would have thought, we do have a health officer hired on a full-time basis with our county, and I would have thought she would have given us a lot more direction than what they've given us."
Dodd said he preferred to listen to scientists and doctors who have a clear understanding of the coronavirus and said the city could have made things more strict like other municipalities, but didn't seem necessary because numbers in the county are "actually pretty low and we want to keep them that way."
Council member Jeff Monfort said it was unbelievable that a "health issue would divide a country," adding that he supported the idea that "we have to make some sacrifices or perceived sacrifices if you want to keep everybody safe."
The mayor said he was willing to hear any proposed changes to the document, which prompted no response from council members.
"If someone's got a better idea on how to do this, I'd be willing to listen," Dodd said. "I'd be willing to take any questions or revisions to this we need to have, but I personally feel strongly that this is the right thing to do or I would not have signed it."
Follow Bridget on Twitter @cookebridget or contact her at 608-745-3513.
Concerned about COVID-19?
Sign up now to get the most recent coronavirus headlines and other important local and national news sent to your email inbox daily.