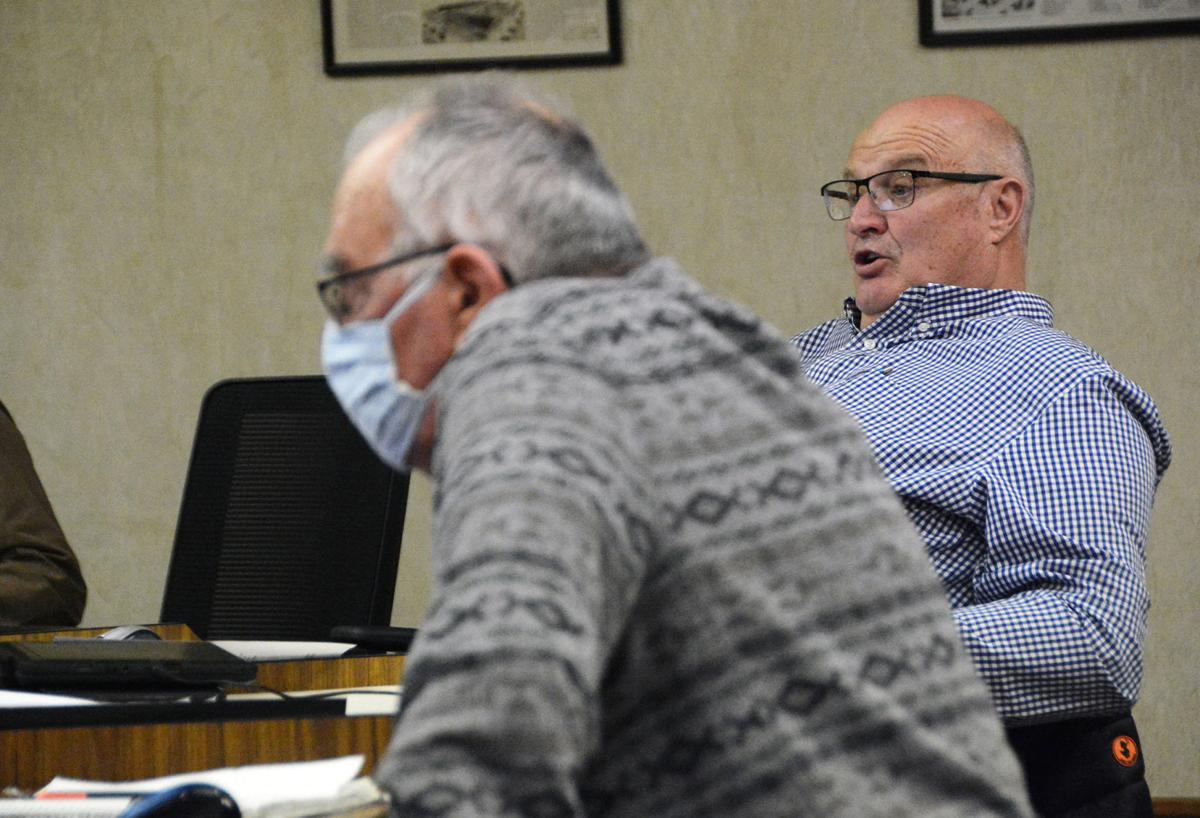 The Portage Common Council, which is currently meeting via teleconference only, spent about an hour Thursday discussing whether it should resume in-person meetings.
Members are split: some believe in as little restriction as possible and others "vote for science" during the ongoing pandemic.
Jeff Monfort is with science.
"I think we should have these virtual meetings until it's very, very clear until it's over or almost over, not some kind of bogus, 'Now everything's OK,' and then now it's going to spike," Montfort said. "Definitely err on the side of caution. It doesn't have anything to do with liberty, doesn't have anything to do with freedom; it has everything to do with health. I vote for science."
Mark Hahn and Eric Shimpach stood alone in their assertion that the city should reopen absolutely. Hahn said he disagreed with restricting citizens.
"I am in favor of opening this stuff up as soon as possible with the least amount of restrictions," Hahn said. "I get everything, but I wish there would be a way if someone could tell us if we're talking about a positive tests, if it ends up with any symptoms or if we're just talking about a person who didn't know they had it. … I would hope we speed this up as quickly as possible for everyone's sake."
In-person council and committee meetings have been suspended since April 21. City Administrator Shawn Murphy presented the idea of reopening for discussion because other municipalities were lifting bans on in-person meetings.
Murphy said by using county COVID-19 data and the two Census tracts in Columbia County, one of which encompasses Portage specifically, they were able to obtain rates for new positive cases. In Columbia County, the rate is 1.5%, lower than the 4.5% state average.
The criteria for returning to meetings would be consistent rates below 0.5% for 14 days. Upon returning, modifications to the council chambers could include plexiglass partitions between desks, cleaning after each room use, requiring everyone present to wear a mask and taking home electronic tablets between meetings.
Council member Dennis Nachreiner said he agreed with continuing teleconference meetings, wary of video conferencing software like Zoom, though not against it if needed for presentations. Nachreiner said he would prefer to continue remote meetings until a mask is no longer necessary.
The rest of the council agreed that teleconference meetings should continue. Mayor Rick Dodd noted that "unfortunately" the city would have to "lead by example" in the absence of other responsible guidance.
"I'm doing what I'm thinking is right for the people," Dodd said, adding that an upward trend away from the 0.5% in new cases "would tell me we're going in the wrong direction."
According to information released by the Columbia County Health Department, the number of new cases rose from 69 Monday to 76 on Friday, a jump of 11 after the increase remained at zero in the first week of June and in single digits throughout the rest of the month. As of Friday, Wisconsin had 26,747 total positive COVID-19 cases, per the state Department of Health Services.
Approved an engineering services contract with Short Elliott Hendrickson Inc. of Madison and the Wisconsin Department of Transportation for just under $70,000 for the Portage Canal Phase 2 path design.
Approved Class A combination alcohol, Class "A" fermented malt beverage, Class "A" liquor, Class "B" combination, Class "B" fermented malt beverage and Class "C" wine license applications for taverns and restaurants throughout the city.
Approved Running Inc., a taxi service for southern Wisconsin, as the cab service for the ride-share program in the city.
Approved the deferment of $81,000 in Clintonville's entitlement funds to the airport until 2021.
Approved an ordinance requiring a majority of the members of any board or committee to be resident of the city and removed redundant language requiring the Parks and Recreation Board to be made up of five council members.
Follow Bridget on Twitter @cookebridget or contact her at 608-745-3513.
Concerned about COVID-19?
Sign up now to get the most recent coronavirus headlines and other important local and national news sent to your email inbox daily.