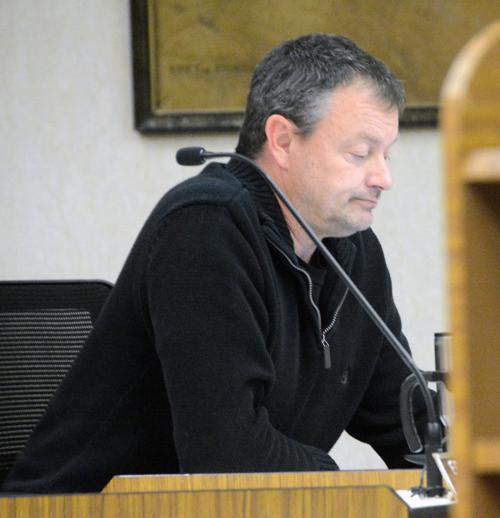 Before a week passed, Portage Common Council member Mike Charles had reconsidered his plans to end his tenure as an alderman.
Charles said when he informed City Clerk Marie Moe he was looking to file for noncandidacy, essentially making official that he did not intend to run again, she expressed dismay at his departure. The sentiment was quickly echoed by other administration officials, like City Administrator Shawn Murphy.
"The reactions on their faces made me, kind of, rethink some of it," Charles said.
Papers were filed Dec. 16, but after talks with officials and some feedback from his neighbors, he decided to instead break out the nomination papers he had secured earlier, but thought he wouldn't need. A talk with his wife over the weekend sealed his decision: He would run for a third term, despite increasingly crowded schedules for his four children.
"If there's something involving my family that'll just take precedence over the council stuff," Charles said. "The kids have gotten older and they're busier and into more things and taking up more time, but we're going to make it work."
It may just be a matter of missing a council meeting now and again, he said.
Murphy said Charles was a positive representative for the city because he did not begin serving for any specific personal reason.
"I thought his tenure on the council has been good and beneficial for the city because he's not coming on with a personal agenda at all," Murphy said. "He's trying to clearly better the city, and I think he's demonstrated that through his actions."
Charles first joined Portage Common Council in 2014. He was initially approached in 2012 by departing council member Fred Reckling, a neighbor who intended to move out of the district and thought Charles would make a good representative. However, Charles' mother had recently died and he felt the timing wasn't right to dedicate a part of his life to serving in public office.
Two years later, Charles decided he would better serve the district than the incumbent, Carolyn Hamre, who he successfully challenged in the spring 2014 election with a vote tally of 28-19. He secured the seat again in 2017.
It hasn't taken long to garner the needed signatures despite starting late, Charles said. About 45 minutes walking through the neighborhood allowed him to accrue nearly all of them. One more warmer evening will likely allow him to get the about 20 more he still needs to file in early January.
The city clerk's office confirmed that as of 4 p.m. Friday, no one else has taken out nomination papers for the 7th Aldermanic District in the city's southcentral area.
Get Government & Politics updates in your inbox!
Stay up-to-date on the latest in local and national government and political topics with our newsletter.