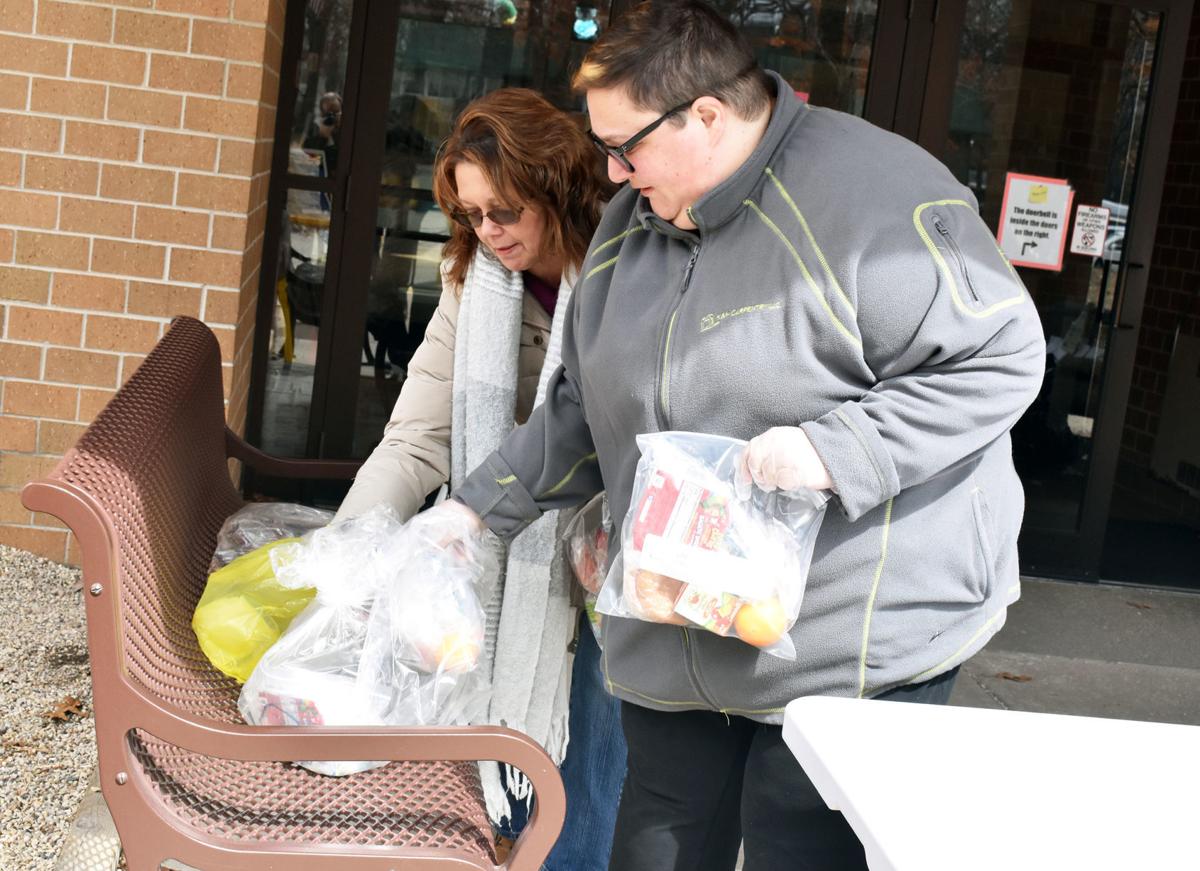 Columbia County Health Officer Susan Lorenz issued a new No. 1 message to local residents as the state prohibited nonessential business and travel in Wisconsin: "You are safer at home."
"It's true, so please don't focus on the numbers," Lorenz said of staying at home and the five Columbia County residents who have tested positive for the novel coronavirus and disease it causes, COVID-19.
"You might be thinking, 'Oh, we don't have as many cases as Dane does (72),' but please understand the virus is out there," Lorenz said. "There may be more people who have it, but don't know it or who were not tested because the tests are prioritized for certain individuals (based on their symptoms)."
Last week the health department reported Columbia County is experiencing "community spread," which means the virus "seems to be spreading easily and sustainably in the community," Lorenz said.
Three of the infected had traveled out of the state or country but the other two had not, Lorenz said. All five of them are being isolated voluntarily "and working with local public health every day and doing what they're asked to do and staying home and monitoring their symptoms."
In Columbia County, 162 residents have tested negative for the virus as of Wednesday afternoon and Lorenz is "encouraged by that (ratio) when you compare it to the state's," she said.
Wisconsin has 585 confirmed cases of COVID-19 as of Wednesday afternoon and 10,089 tested negative with six deaths. It means that about 5.5 percent of Wisconsin residents who have been tested for COVID-19 have tested positive, compared to 3 percent in Columbia County.
"It is a better ratio," Lorenz said, "but it is impossible to say what that means."
In Portage, Divine Savior Healthcare hospital Chief Medical Officer Dr. Michael Walters and Lorenz expressed optimism for eventually overcoming the pandemic, which requires collaboration and cooperation in the community and around the world.
"I am uplifted by everyone's collaboration, understanding and concern," Walters said. "Our patients have been very understanding about changes in flow at the hospital and clinic as we respond to the pandemic, our employees have been collaborative and flexible and our community has shared their concern for the organization while providing their support."
"I think medical professionals are concerned, as are all persons, about the pandemic," Walters said. "However, I feel they are confident in their and our ability to respond to the challenge to treat our patients."
Both Lorenz and Walters reiterated how important it is to call the hospital's coronavirus hotline before visiting the facility — 844-568-0701 — so that your medical professionals do not become overwhelmed.
Lorenz said local collaboration includes but is not limited to hospitals, medical clinics, nursing homes, long-term care facilities, police, fire, EMS, schools, home health agencies, pharmacies, mental health providers, local media, churches and all county employees.
"We have very positive working relationships with our partners," Lorenz said, "and we're all in this together to help our citizens in Columbia County be safe and to also inform them of the latest messages and facts that are coming from the state Department of Health Services and CDC (Center for Disease Control and Prevention).
"That's part of our job — making sure our public goes to reputable news sources. It is very important to monitor the news from sources that are factual and reliable."
Lorenz posts health updates regularly on the county website, found by clicking on the "coronavirus" link at co.columbia.wi.us.
The county's coronavirus information hotline is 608-742-9253.
Follow Noah Vernau on Twitter @NoahVernau or contact him at 608-695-4956.
Be the first to know
Get local news delivered to your inbox!