When life hands you cucumbers, make pickles.
When tomatoes and onions are in season, try pico de gallo.
And if you've got bell peppers of any color, you can stuff them with a mixture of ground beef and tomato sauce.
The season for fresh produce is just around the corner, and south-central Wisconsin's soil and climate yield an abundance of locally grown fruits and vegetables.
Yet, even in Columbia, Dodge and Sauk counties, there are barriers that can make it a challenge for people — especially low-income households, children and senior citizens — to acquire, prepare, store and consume the healthful, often homegrown foods that are vital to a healthy diet.
"Thrive on Five a Day" is a well-known slogan for a worldwide effort, established by the World Health Organization, to encourage the consumption of at least five portions — or about 400 grams — of fruits and vegetables daily, excluding starchy vegetables such as potatoes.
How big is a "serving?" According to the United States Department of Agriculture, 1 cup constitutes a single serving for most types of produce.
Yet that's not what's for breakfast, lunch and dinner for many residents of south-central Wisconsin, said Keith Hill, program lead for Dodge County's Blue Zones project.
Barriers to healthy eating
"Certain things are cultural norms," Hill observed. "What's the one item you find on any Wisconsin restaurant menu? Cheese curds. Not that there's anything wrong with that, but it's much harder to find fruits and vegetables."
With the sponsorship of the Beaver Dam Community Hospital, Blue Zones was established two years ago in the Dodge County communities of Beaver Dam, Juneau, Horicon and Mayville. Wisconsin's first Blue Zones project has reached out to schools, restaurants, workplaces, grocery stores, religious organizations and other entities to encourage healthy dietary habits, including the consumption of fresh produce.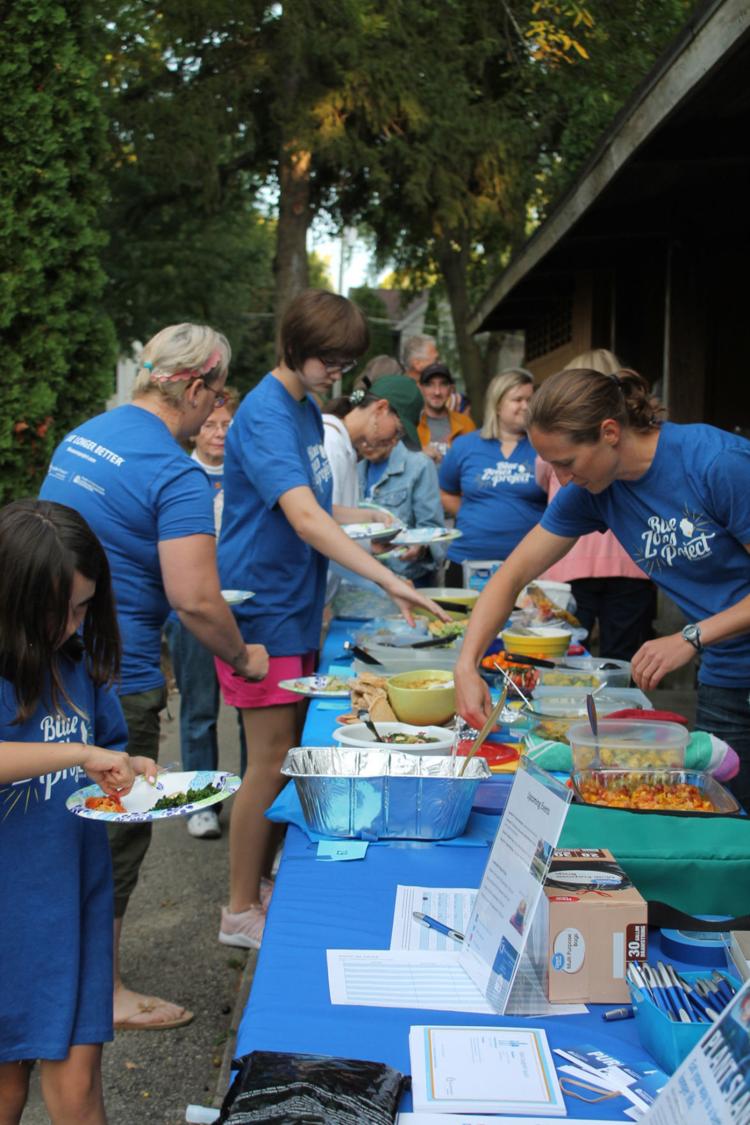 Caitlin Richardson, FoodWise coordinator for the University of Wisconsin-Extension in Columbia, Dodge and Sauk counties, said one overlooked barrier in Portage is the location of all three of the community's large grocery markets (Aldi, Festival Foods and Walmart) on one end of the city — the north end. That makes it a challenge for people who do not have easy or reliable transportation to shop at a store that offers a vast selection of fresh produce.
Another barrier: cost. Richardson said produce that is not grown locally, and is not in season at the time of purchase, has all kinds of additional costs for transportation and storage — and it's not as good for people, because in order to keep the food fresh long enough to stock it in a grocery store many miles away, it has to be picked before it has had time to acquire its maximum nutritional value.
Melissa Beernink, FoodWise educator for the UW-Extension Sauk County, said one of the biggest barriers to access to fresh produce is many people simply do not know how to store or prepare it.
Creative solutions
That's where Beernink's twice-monthly education sessions come in, during the spring and summer growing season.
Starting Monday, and continuing every other Monday through Aug. 12, users of the St. Vincent de Paul Food Pantry in Baraboo are offered, from 12:30-1 p.m., an opportunity to learn from Beernink, and from each other, how to store, preserve and prepare fresh produce.
Some of the things they learn include how to store and preserve foods — for example, canning fruits, making dill pickles out of cucumbers or making smoothies and pastries from frozen fruits. (Many fruits freeze well, but they tend to lose their shape and texture, Beernink noted.)
After that, participants (who must prove they qualify as low-income) get first pick from the abundant offering of fresh fruits and vegetables available at the pantry.
Beernink said she doesn't call it a "class," because she's not the only teacher. Often, the participants, especially older adults, share their ideas and experiences with using various kinds of produce in preparing food.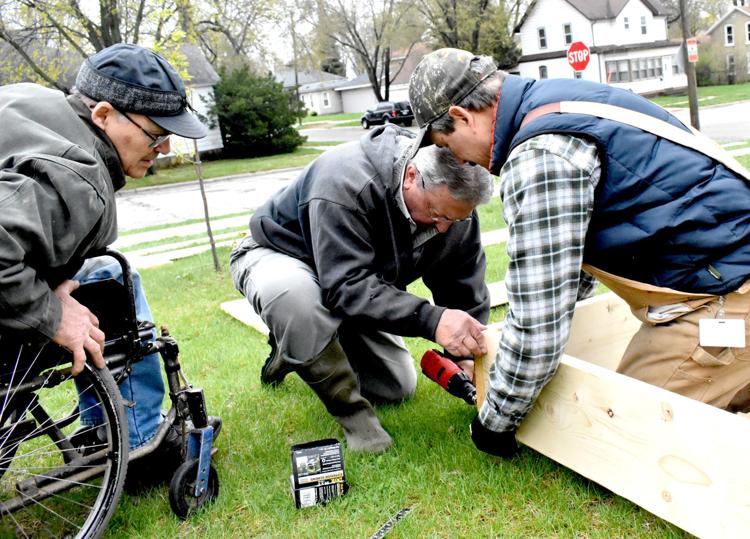 "It's open table education," she said. "Everybody has a voice, and everybody has an opportunity to speak up."
In Portage, Richardson is inaugurating a new kind of education in fresh produce — one that requires participants to get their hands dirty.
The FoodWise program, which is a federally funded effort to educate low-income people on nutrition and stretching their food dollars, recently awarded a grant to create six raised-bed garden plots, each 4 feet by 12 feet, for low-income families to learn how to grow their own food from Columbia County's Master Gardeners.
You have free articles remaining.
The garden spot will be located near the Portage Food Pantry in a converted pump house in Lincoln Park.
What the participants grow will be made available to all food pantry users — although they can take home the veggies they grew, if they can spot them on the shelves.
"It's really a learning garden," Richardson said.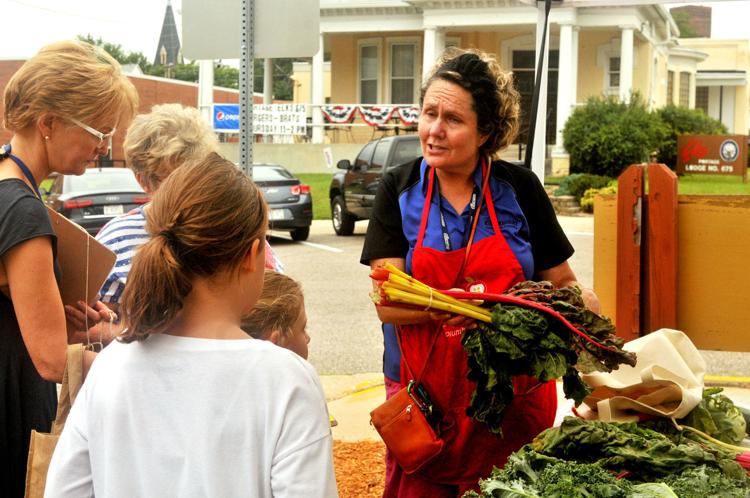 Three summers ago, UW-Extension Columbia County tried a program called "Cooking with Local Food," in which families that used the Supplemental Nutrition Assistance Program could shop at the Portage Farmers Market at Commerce Plaza, learn about various types of produce directly from the farmers, and prepare and eat a meal from what they bought at the farmers market. The market is open on Thursdays from May through October.
Richardson said participants enjoyed the hands-on cooking lessons and the food. But because the Farmers Market closes at 5 p.m., she said, many families could not participate because the parents couldn't get off work in time to shop at the market.
"Not everyone who needs food aid is unemployed," she noted.
Health benefits
A key reason why Beaver Dam Community Hospital sponsors Blue Zones Project Dodge County is because it is designed to improve public health by promoting a variety of health initiatives, including encouraging a diet rich in plant-based foods.
According to the United Kingdom's National Health Service, benefits from eating sufficient quantities of fruits and vegetables include:
Fruits and vegetables are a vital source of vitamins and minerals, including Vitamin C, folate and potassium.
Fruits and vegetables provide dietary fiber, to help maintain digestive health.
Consumption of enough produce can lessen the risk of heart disease, stroke and some types of cancer.
Produce, if it's prepared without excess fat or sugar, is low in calories and can help people maintain a healthy weight.
Hill said there are 45 communities worldwide participating in the Blue Zones Project, and Dodge County's is the only one in Wisconsin — for now. Other communities have inquired about the project, he said.
Two key things are needed to start such a program, Hill said: a sponsor, and a community assessment of health and eating habits.
"The biggest goal is getting the word out about who we are and what we're trying to accomplish," he said.
Blue Zones Dodge County is working with local leaders to create policies conducive to healthful living, working with places people congregate — including businesses, schools, organizations and government bodies — to encourage commitment to health, and public outreach.
One of the most popular outreaches, according to Hill, is the availability of recipe cards in the produce aisles at various Dodge County grocery stores.
The recipes encourage people to buy and try foods whose names they may not yet know, and "learn to make them taste good."
Richardson has done something similar in schools like John Muir Elementary School in Portage.
One of the ways to encourage parents to buy and use fresh produce in the family's diet is to let the youngsters taste it.
Take, for example, spinach — a food long stereotyped as nutritious and strengthening (think Popeye the Sailor Man), but not particularly palatable.
But when Richardson buys a bag of raw baby spinach, and lets youngsters eat it right out of the bag, many are surprised at how much they like it.
"Our hope is, they'll try it, they'll eat it, and they'll go home and tell their families they like it," she said.
How often do you take advantage of fresh produce available from local farms or farmers markets?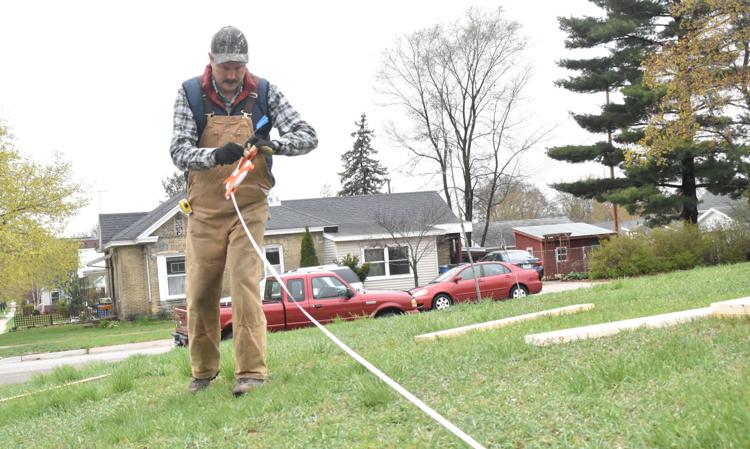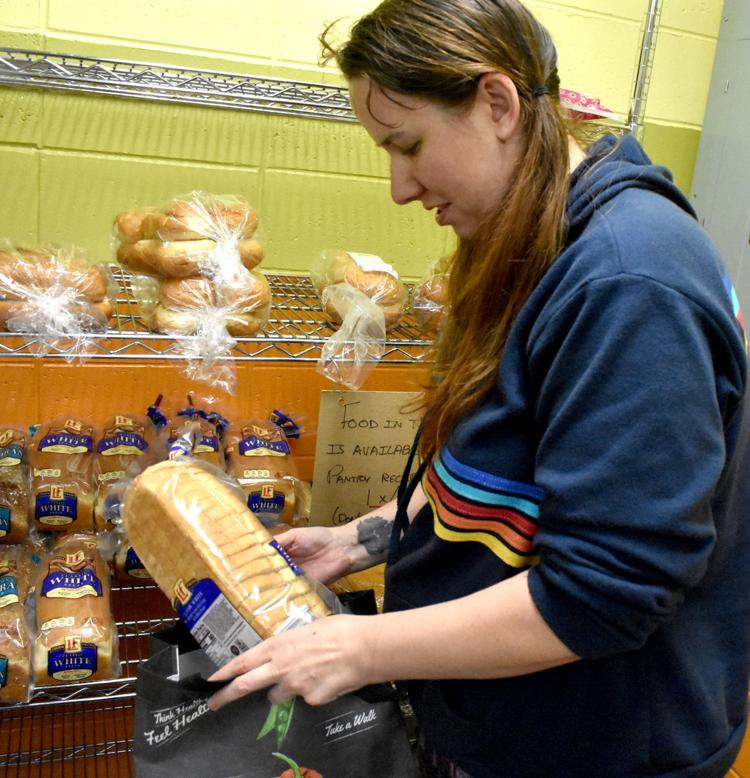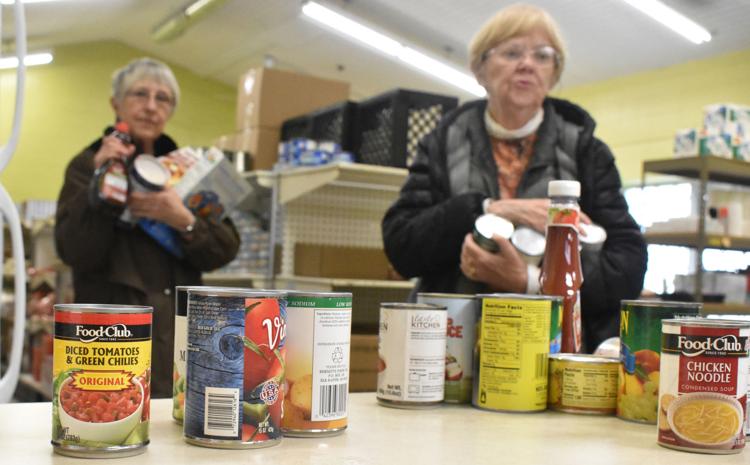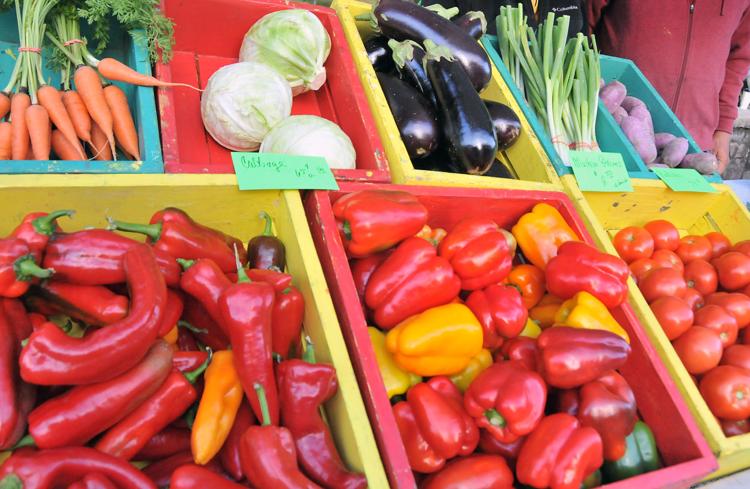 Follow Lyn Jerde on Twitter @LynJerde or contact her at 608-745-3587.