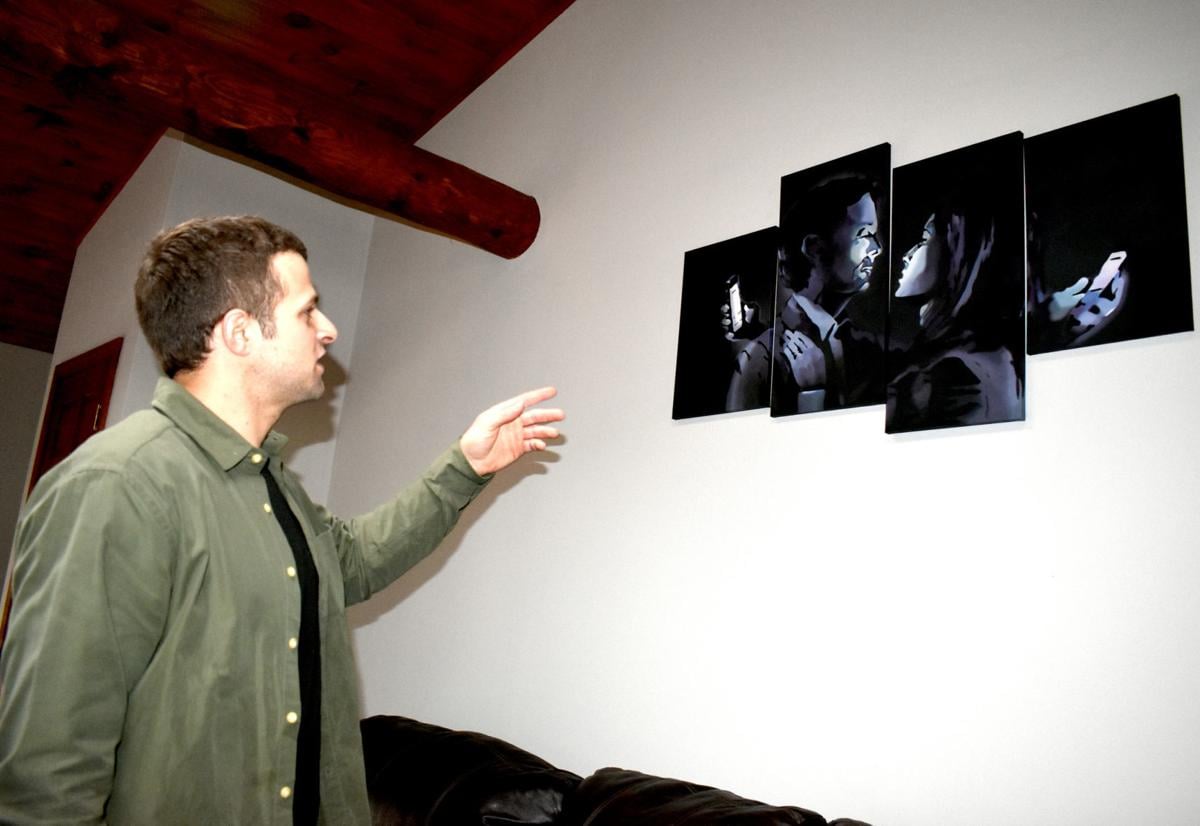 Satori House is issuing an SOS in Columbia County.
The sober living facility seeks participants and corporate sponsorship for the first-ever Stepping on Stigma 5K run-walk Oct. 19 in downtown Portage. The event raises money for Satori House as well as the Mequon-based substance-abuse support organization Just Listen in their joint effort to "destigmatize addiction."
The organizers of the run-walk said they want people to understand that addiction is an illness and not a character flaw or lack of willpower.
"The moment we destigmatize addiction is the moment everyone comes together and we're more empathetic," Satori House owner Jake Niesen said. "Instead of fear and intimidation, there should be kindness and compassion because that plays a huge role in addressing the problem."
Satori House opened in December and typically houses its maximum capacity of six male clients who enroll in a six-month program to help them overcome substance abuse issues. Just Listen, meanwhile, provides peer support and recovery coaching to individuals from all over the world and has referred clients to the Satori House, founder Tina Perry said.
"We believe in the same things," Perry said of how the run-walk got started. "Essentially, we want to stop the name-calling. There are all of these negative words people use when they talk about addiction and we want to change the language."
Perry said the term "junkie" is one of many examples of counterproductive language concerning addiction — a term she eventually would like to see scrubbed from popular use.
"We should stop calling people that because what it does is bring them to a lower spot than they were already at," Perry said. "We should instead be helping each other in our communities."
Niesen said the groups will set up a memorial wall for participants to post pictures of the people they're running for, living or deceased. Participants will receive free "SOS" T-shirts as well as bracelets in the colors of black if they've lost a loved one, in gold for those still suffering and in white for people in recovery.
It's an "open and vocal approach" to addiction Niesen hopes shows people that "it's OK to admit you need help and to be proud that you're seeking help."
Niesen — who marked three years of sobriety in October — said he'll wear a black bracelet for a friend who completed the same programming of a Milwaukee sober living facility that Niesen did. This friend of his was "extremely intelligent" with a fully paid academic scholarship but couldn't overcome his addiction to heroin and died about two years ago.
"I really want this event to be way for a people to connect to each other," Niesen said of sharing stories at the run-walk. "I want people to show who it is they care for. People are dying from this and we can't keep pushing it aside."
"The more that we hide our struggles," Niesen said, "the less likely we are to overcome them."
Follow Noah Vernau on Twitter @NoahVernau or contact him at 608-695-4956.
Be the first to know
Get local news delivered to your inbox!