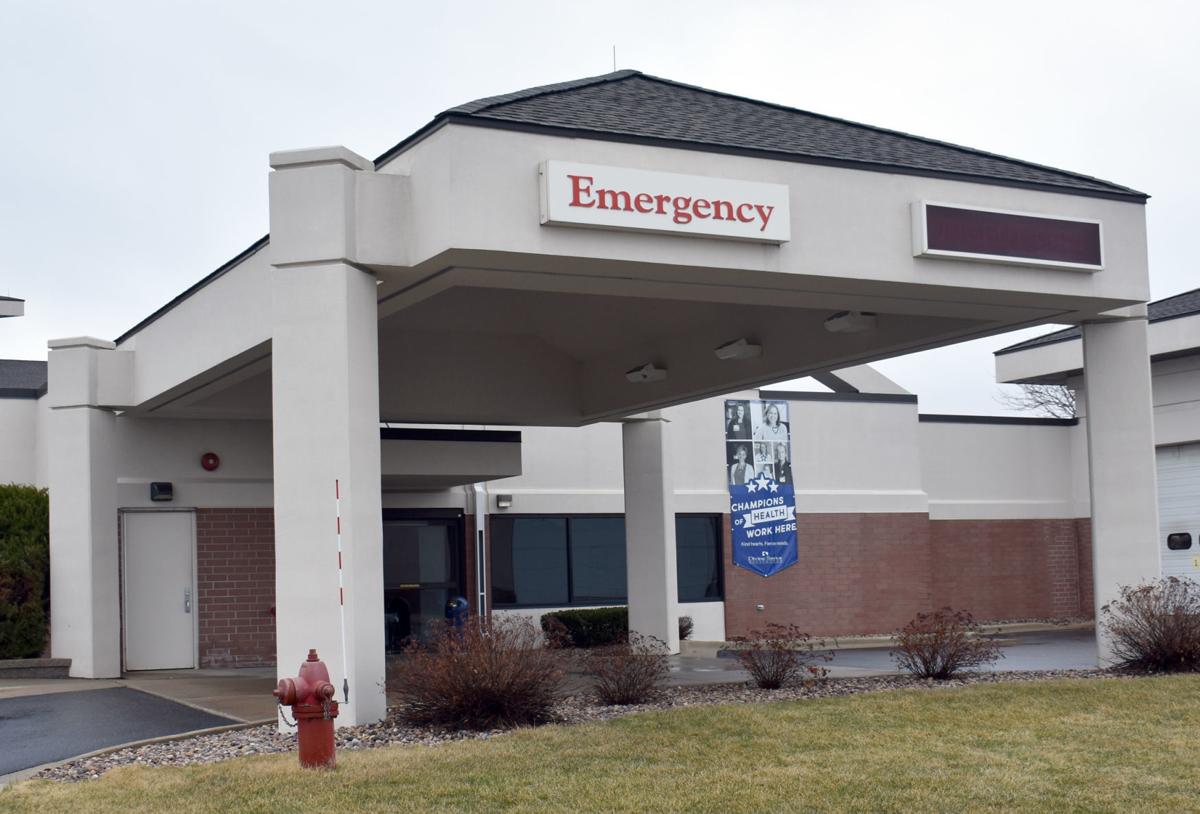 Columbia County health leaders urge all residents to do their part in slowing the spread of COVID-19 as the number of local infections rises.
"We are going to see more people testing positive across the country and we will likely know people who have been affected by COVID-19," Divine Savior Chief Medical Officer Dr. Michael Walters said. "What I think is important to remember is that each and every one of us has the ability to help stop the spread. Let's remind ourselves of the things we can control to do our part to flatten the curve."
"We know grocery shopping is a necessity," Walters said. "But we ask that people consider grocery shopping pick-up options and limit their number of trips. Also consider shopping alone instead of bringing family members or ask a friend or family member to shop for you if you are not feeling well."
Columbia County reported 18 positive cases of COVID-19 on Thursday, up from five positive cases a week ago.
Three hundred thirty residents have so far tested negative for the novel coronavirus, up from 211 a week ago. It means that 5.2 percent of Columbia County residents who have been tested for COVID-19 have tested positive, which is up from 3 percent a week ago. There have still been no deaths locally.
Wisconsin residents currently test positive for COVID-19 about 7.8 percent of the time, which is up from 5.5 percent last week.
In the state, 1,730 have tested positive for COVID-19, up from 842 a week ago, and 20,317 have tested negative, up from 13,140 a week ago. There have been 31 deaths in the state, up from 13 deaths a week ago and up from 24 deaths on Wednesday.
Columbia County Health Officer Susan Lorenz said that while she is encouraged by the favorable ratio for positive tests when compared to the state's, it is impossible to draw any conclusions from it. She reported March 27 that Columbia County is experiencing "community spread," which means the virus "seems to be spreading easily and sustainably in the community."
Walters said the hospital's new respiratory care clinic "is doing what we had intended — keeping those who have respiratory symptoms and the staff who are caring for them in a safe and isolated area."
Flattening the curve relies on Americans staying at home, maintaining a social distance (6 feet) from others and practicing good hygiene including hand washing and avoid touching our faces and Walters said he hopes residents are still making the same healthy choices as they had prior to the global pandemic.
"The same principles for maintaining our health remain important right now — getting enough rest, a good night's sleep, eating healthy and exercising," he said. "These are things we can all work on and improve during this time."
Those experiencing symptoms of COVID-19 should call the hospital's hotline at 844-568-0701 prior to visiting the hospital and most people will have symptoms that can be managed at home, Walters said.
"While we recognize there is much anxiety and concern in our communities over COVID-19," Walters said, "we can say that we have been working for weeks with focus and energy to ensure that Divine Savior is able to provide compassionate, excellent care to our communities throughout this pandemic."
Lorenz posts health updates regularly on the county website, found by clicking on the "coronavirus" link at co.columbia.wi.us. The county's coronavirus information hotline is 608-742-9253.
Follow Noah Vernau on Twitter @NoahVernau or contact him at 608-695-4956.
Concerned about COVID-19?
Sign up now to get the most recent coronavirus headlines and other important local and national news sent to your email inbox daily.