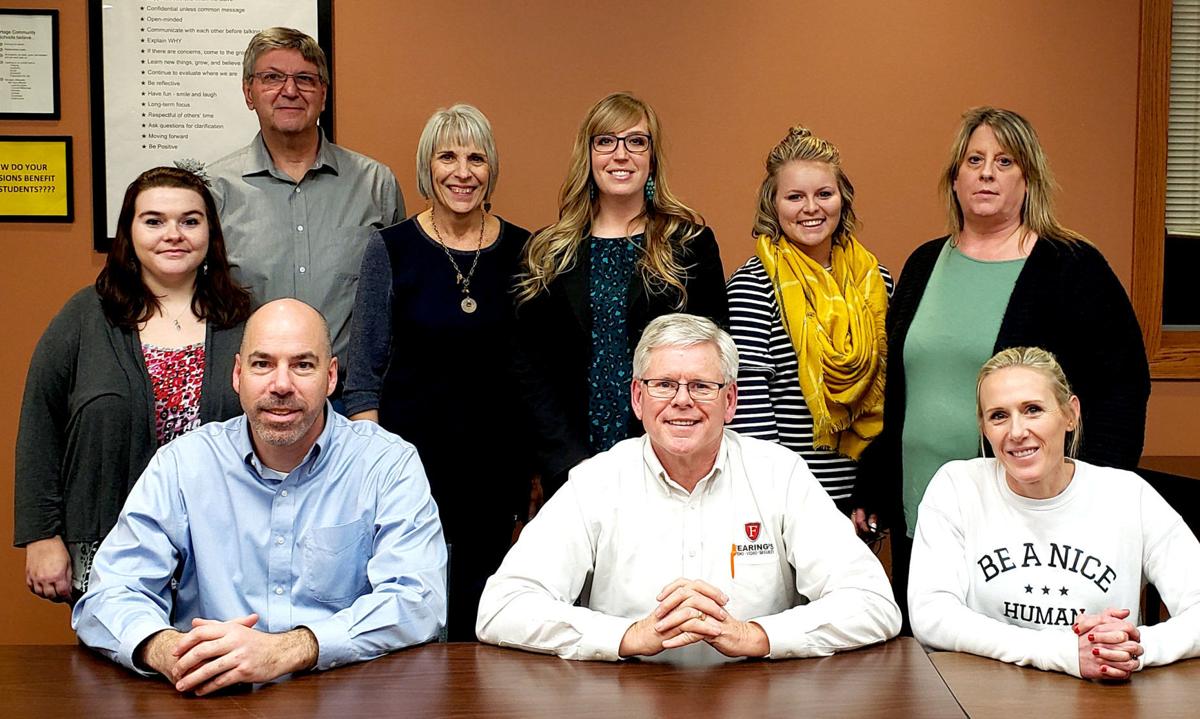 A new youth mentoring organization established its board of directors and hopes to provide mentoring matches in Columbia County by the start of the 2020-2021 school year.
Kinship Mentoring of Columbia County is looking for funds and an executive director after the board formed officially in late October, President Douglas Fearing said. The organization is similar to Big Brothers Big Sisters of America and will operate under Positively Portage for its ongoing fundraising.
"We don't want to run on a skin-tight budget because we want a quality executive director and for them to know it's a good position," Fearing said of Kinship's next steps, which also include filing for incorporation and 501(c)(3) status. "The executive director will be a huge part of our success."
Kinship says its budget will be $80,000 for the first year, including a $50,000 salary for the executive director. Its budget, Fearing said, is 50 percent fundraising and 50 percent grant writing. Kinship hopes to eventually rent an office in Portage and is currently leaning on the expertise of Columbia County Court Appointed Special Advocates to get off the ground.
CASA, which helps neglected or abused children in need of protective services, was relaunched locally in 2017 after a four-year hiatus.
"We want to get as many matches as possible," Fearing said of Kinship's ultimate goal: mentoring children in the area. "Lots of people want to become a mentor and I do too, which is why I wanted to get this off the ground."
Fearing, a BBBS mentor several years ago, said he doesn't expect Kinship will have any problems finding children to mentor, considering that several people who are aiding the organization work in Portage schools. Kinship board members from the Portage Community School District include Secretary Nikki Schoenborn, who serves as the school district's director of elementary teaching and learning, and Treasurer Stephanie Clements, who works an administrative assistant in the district.
Also serving on the Kinship board is Columbia County Sheriff Roger Brandner, who was a BBBS mentor in the early 1990s in Medford.
"I could see the positive changes you can really make in someone's life and for all these years I've wanted to get back into it," Brandner said of his desire to start mentoring again. "When Doug (Fearing) said he wanted to do this, I thought that I could at least help spread the message that an organization like this is needed in Columbia County."
Brandner said he often talks to parents who are eager to provide their children with positive interactions with adults and he's also aware of several children who are eager for that same opportunity.
You have free articles remaining.
"Families are stressed so much more than in the past," Brandner said. "There are a lot of broken families, and that's where I think the need is — that's where we can step in and give every child a chance to succeed.
"Even the slightest gesture might influence someone's life," Brandner continued. "It doesn't have to be something major — sometimes just the time spent with them makes all the difference, showing them a different way of thinking."
The organization is an affiliate of Kinship Inc. — a Minnesota-based nonprofit that currently has more than 30 affiliates in the Upper Midwest. Big Brothers Big Sisters of Columbia County ended nearly a decade ago after losing support from its Dane County affiliate.
Kinship invites those interested in learning more about the organization will attend its board meetings at 5:30 p.m. on the third Monday of every month at Gerstenkorn Administration Building in Portage. It is actively seeking community members to serve on its various committees, which include program, finance, advisory and fundraising and donor development.
For funding, Kinship is in the process of reaching out to corporations and individuals in Portage and, from there, those efforts will spread out further into Columbia County.
"If we want to change a generation, we have to do that through the power of mentoring," Fearing said. "How fast and how big it gets in Columbia County is yet to be known."
How it works
According to the Kinship Greater Twin Cities website, Kinship's mentoring model requires mentors to spend two to four hours per week with their mentee. Mentors are encouraged to participate in community events and activities related to that child's interests. Boys and girls of ages 5 to 18 are eligible for mentorship and get matched with mentors based on common interests. Kinship's affiliate network currently mentors more than 1,800 youth.
Local Kinship board member and real estate professional Karyn Wetzel said mentees often are referred to Kinship by parents and guardians, family members, schools and other entities prior to an application process. Mentors, she added, undergo extensive background checks.
Noah Vernau's memorable stories from 2019
Reporter Noah Vernau's memorable stories from 2019 explored school safety funding in Wisconsin, the difficulty schools sometimes have in providing theater programming, how local startup businesses bucked statewide trends to find success and low vaccination rates among children in the region. 
Follow Noah Vernau on Twitter @NoahVernau or contact him at 608-695-4956.