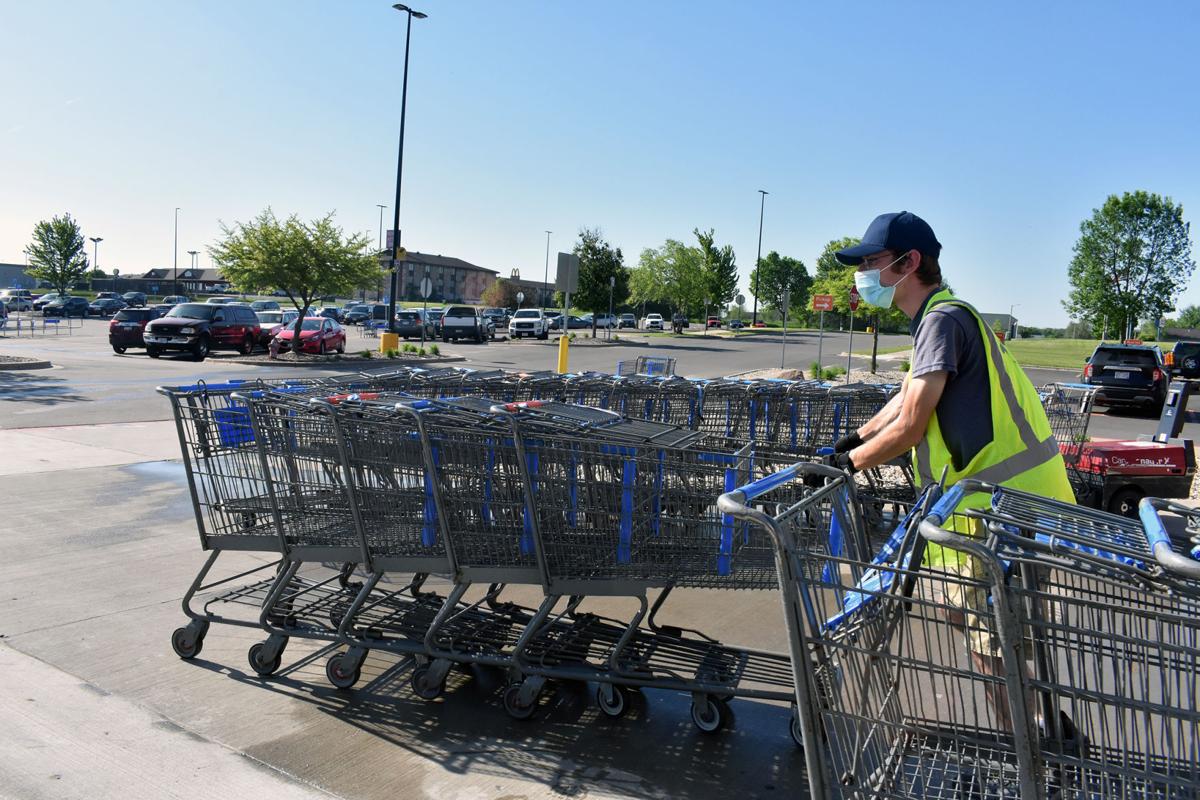 Columbia County Sheriff's Office and Portage Police Department officials condemned police actions that resulted in the death of George Floyd in Minneapolis and urged residents to remain peaceful as demonstrations against police violence and the looting of businesses occur across the nation.
"We stand in solidarity with the protesters who want to effect positive change," Sheriff Roger Brandner said. "There is a need for civility right now as 99% of the good and honest cops do not like the actions of some law enforcement officers either.
"What those officers did to George Floyd were criminal acts and those responsible need to be held accountable for their actions. Their actions were inexcusable. I understand why people are angry, as I am too, but please know that we are not all the same as those few rogue officers."
The sheriff's office has deployed 13 deputies to assist Madison Police Department each day since Saturday in its response to the demonstrations and looting there and will continue to support the department for as long as necessary, Brandner said. Columbia County deputies are trained in crowd control and equipped with riot gear, he said.
"We are dedicated to serving the Madison community right now as calm must be restored," Brandner said. "Our objective is to provide additional protection for the actual protesters, assure that the local police and citizens are safe and prevent further disorder with an effort to stop the criminal acts of violence and destruction of property."
Portage Police Chief Keith Klafke said his department has not sent anyone to Madison but on Monday handled numerous rumors of local looting at the Portage Walmart. No looting actually occurred anywhere in Portage and Klafke said he thinks many of Monday's rumors were related to protests that were happening in Portage, Indiana. Klafke said his department must, however, take all these rumors seriously and encouraged residents to contact the department with all credible concerns about looting.
"We're prepared and are monitoring social media, but it does tax our resources," Klafke said of addressing rumors. "It's great to have people reaching out and that they're concerned, and we do appreciate those tips coming in, because we maybe don't see everything."
Klafke, like Brandner, said his department is saddened by the excessive force police used in Floyd's death and would support local demonstrations as long as they remain peaceful.
Klafke met Monday with two people who are planning a peaceful protest at noon Friday at the Columbia County Courthouse in Portage. It's called "BLACK LIVES MATTER Peaceful Protest" on Facebook and as of Tuesday had 14 users signed up to attend and another 53 who were interested.
"They seemed very sincere and mentioned multiple times that it's peaceful, and we fully support that," Klafke said.
The police department will be present at the demonstration but is still determining how many officers would attend.
"The last thing I want is for this to turn into an anti-police rally, but I really don't believe that's the direction (of the protest)," Klafke said. "Equality, working together and trust is the goal and it's what our department desires. We want to work together with our community and I think we've shown that with our record. We've worked hard at establishing that relationship."
Photographs of businesses in the region taking precautions to protect themselves against possible looting have been circulating on social media this week, including a photograph of the Portage Stock and Field after it moved tall pallets of bedding and mulch in front of its glass doors at the front entrance during its closed hours Monday.
An employee of the Portage store who preferred to remain anonymous said the company was not concerned about local looters, but the store's close proximity to the interstate makes it a possible target for looters traveling from elsewhere. The Portage store had not yet decided if it would place the pallets of mulch and bedding in front of its doors again during closed hours Tuesday or Wednesday.
"We are taking it on a day-to-day basis to see whether or not it's necessary," the employee said.
Klafke emphasized that Portage police train hard to act appropriately in all situations and that use-of-force is a last resort for law enforcement.
"At all times, we try to use effective communication to solve issues and de-escalate issues," Klafke said.
The Portage Police Department has not dealt with much of the hostility or bashing on social media that other law enforcement agencies have experienced, and for that Klafke credited the trust his department has built with the community over the past several years.
"It's a black eye on law enforcement around the nation," Klafke said of Floyd's death, "but we work so dang hard at building our trust in the community and it's unfortunate that an event like this can so quickly minimize all the hard work we do."
Said Brandner, "Nobody likes the cops who are unprofessional, corrupt, unethical, or those who use excessive force. Those actions go against our fundamental duty to protect and serve. The oath my staff and I took means something to me and the vast majority of other law enforcement officers across this country. … This is why we do in-depth background checks. We only want the best of the best to wear our badge."
Portage fire Keith Klafke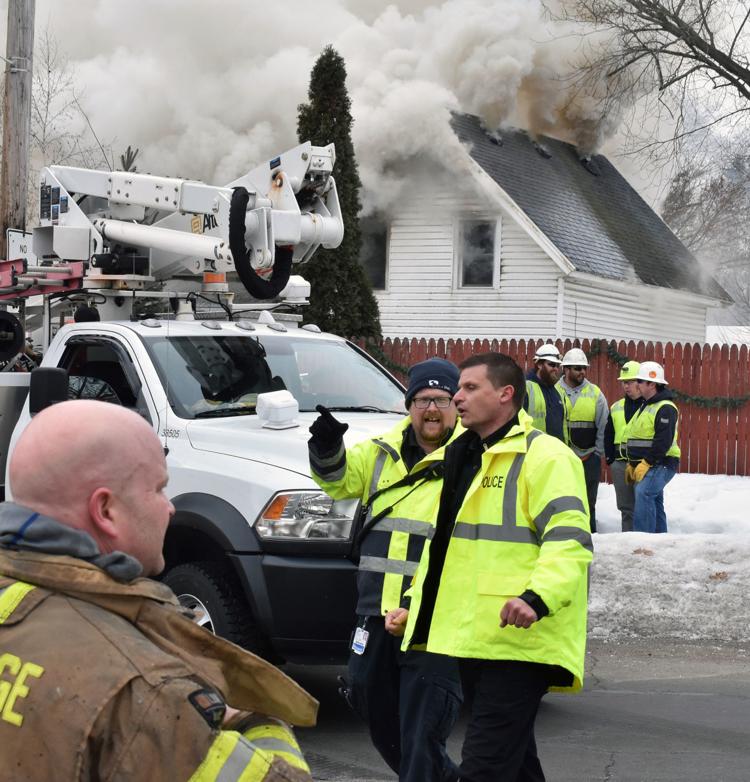 K9 Artus and car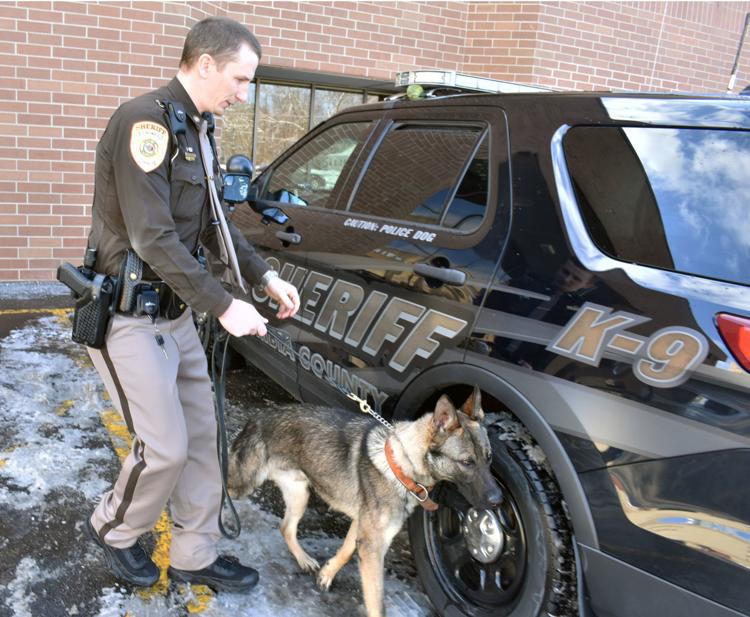 Katelyn Behling in squad car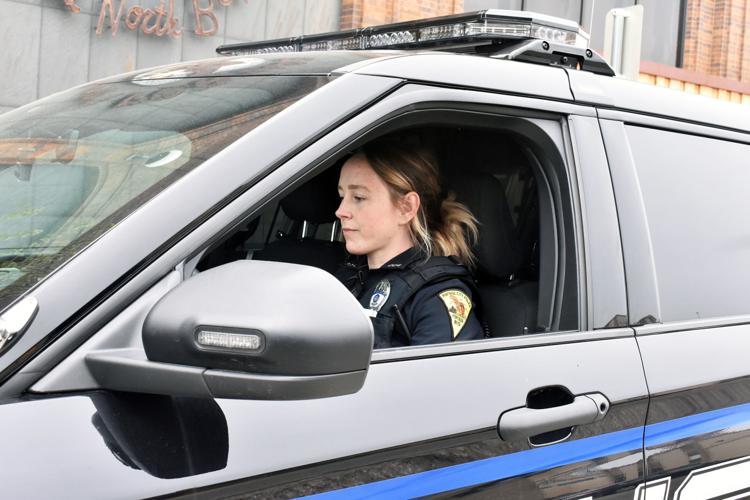 Rich Hoege takes the oath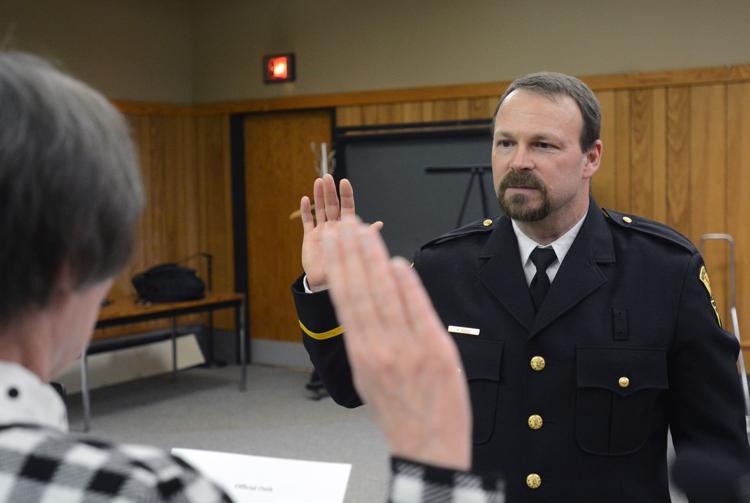 Sheriff Roger Brandner, Police Chief Keith Klafke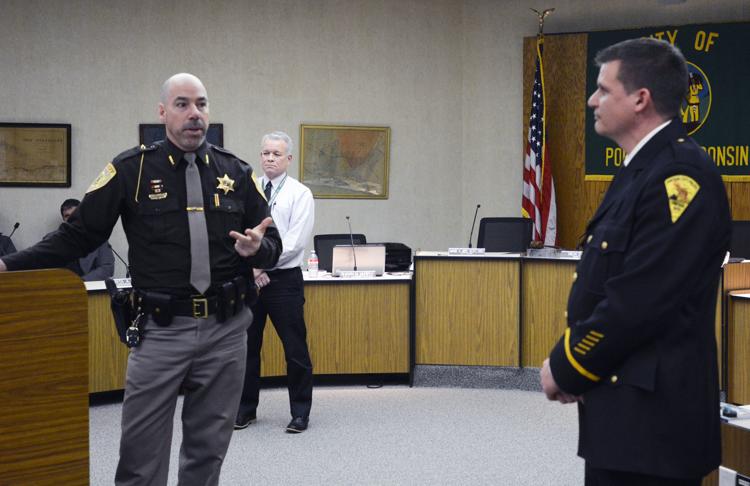 Officer Kalmerton on scene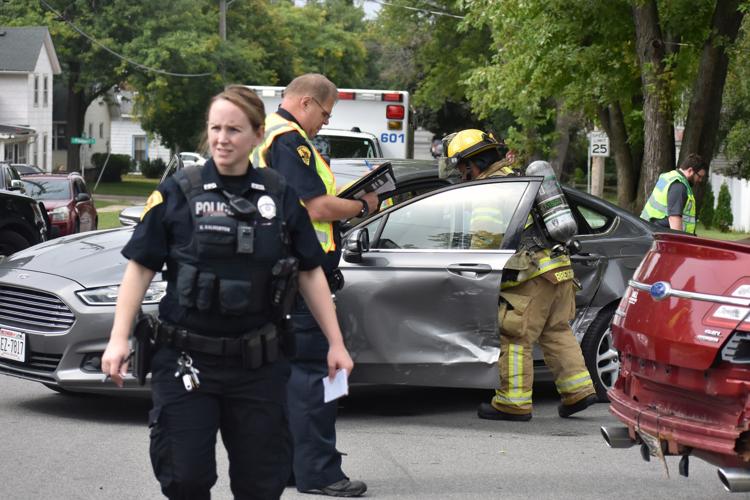 Sgt. Ben Neumann in squad vehicle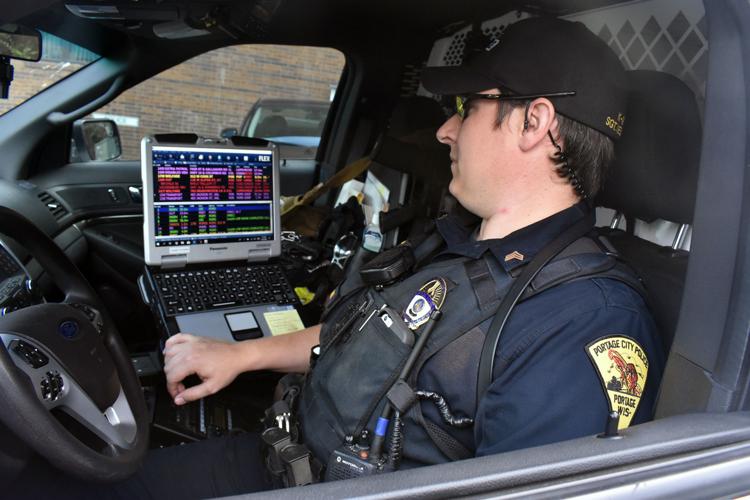 Captain Sinden organizes safety gear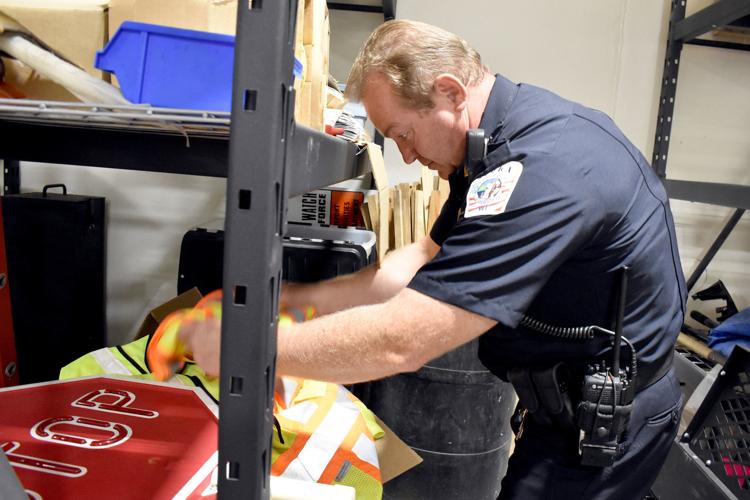 Portage police cars outside bank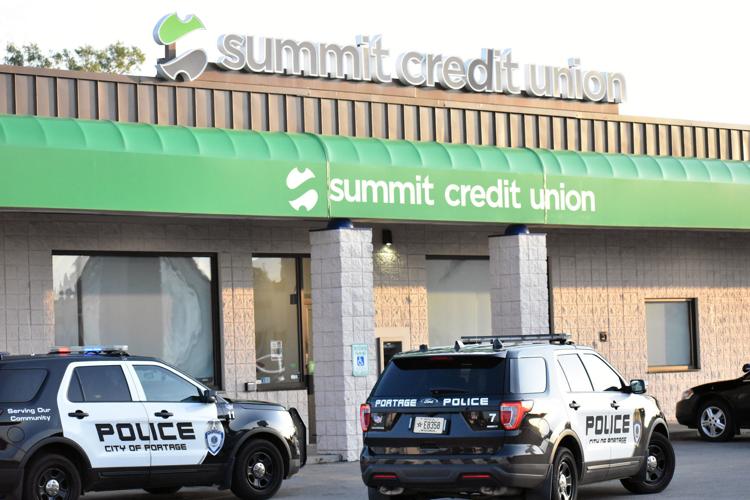 Portage officer gives K-9 demonstration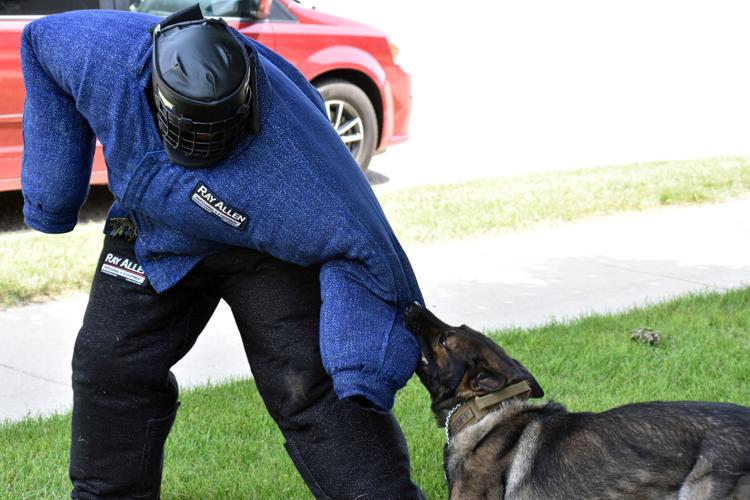 Follow Noah Vernau on Twitter @NoahVernau or contact him at 608-695-4956.
Concerned about COVID-19?
Sign up now to get the most recent coronavirus headlines and other important local and national news sent to your email inbox daily.