The Graham Drug Company building is being honored on DeWitt Street with a nod to the year the building opened.
1873 Grille launched July 1 with a familiar owner, Kelly Bellmore. For about 10 years Bellmore ran the Corner Pocket Bar & Grill with her father, Mark. Now Kelly is the sole owner but continues to use the formula that has worked for the business for over a decade.
"We are making a few minor changes but nothing big," Bellmore said. "We are sticking with what makes us successful and a community meeting place."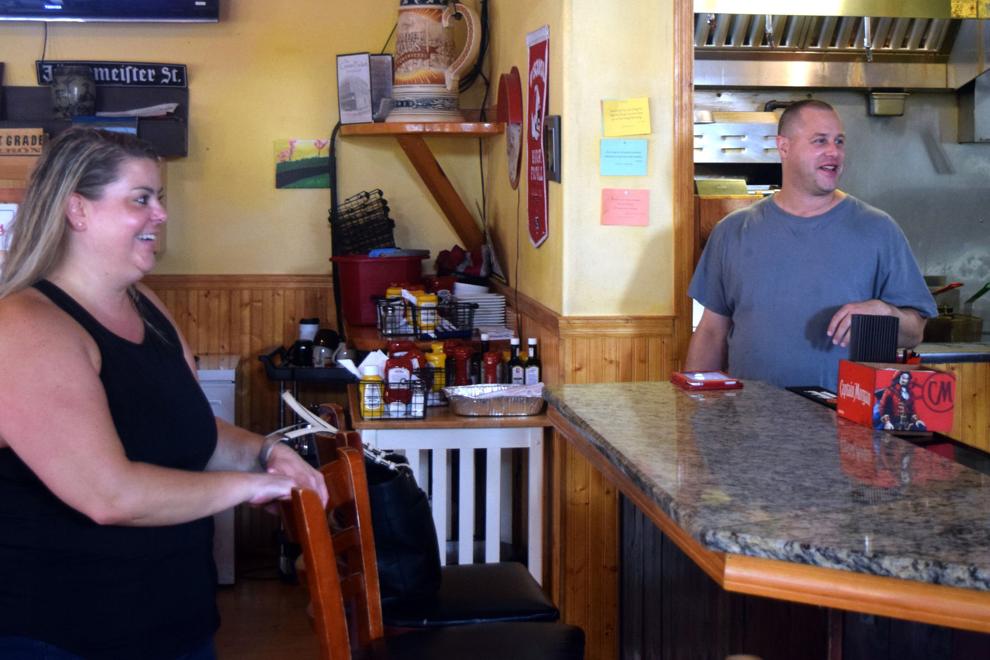 Bellmore said the menu will remain the same.
"We will still smoke our own pork, ribs and chicken," Bellmore said. "We will continue to serve a nice variety of options for customers."
Bellmore said one of the favorite menu items of customers is the Hangover Burger.
"The Hangover Burger is an angus burger with mac and cheese with sriracha sauce, bacon, fried onions and a fried egg on top," Bellmore said.
The Corner Pocket Bar & Grill opened in 2010. Kelly said her father has reached retirement age and has stepped back from operations of 1873 Grille.
"I'm very thankful for all the help my dad has given me over the years," Kelly said. "He still helps out with things around the place."
The building at 301 DeWitt St. was first a drug company called Graham Drug Co. printed history oAf the building sits right inside the entry way.
"The name is a nod to the rich history of the building," Kelly said. "A major reason for the name change was people thought we were a pool hall, and as you can see, we don't have any pool tables here. I also wanted to get 'bar' out of the name."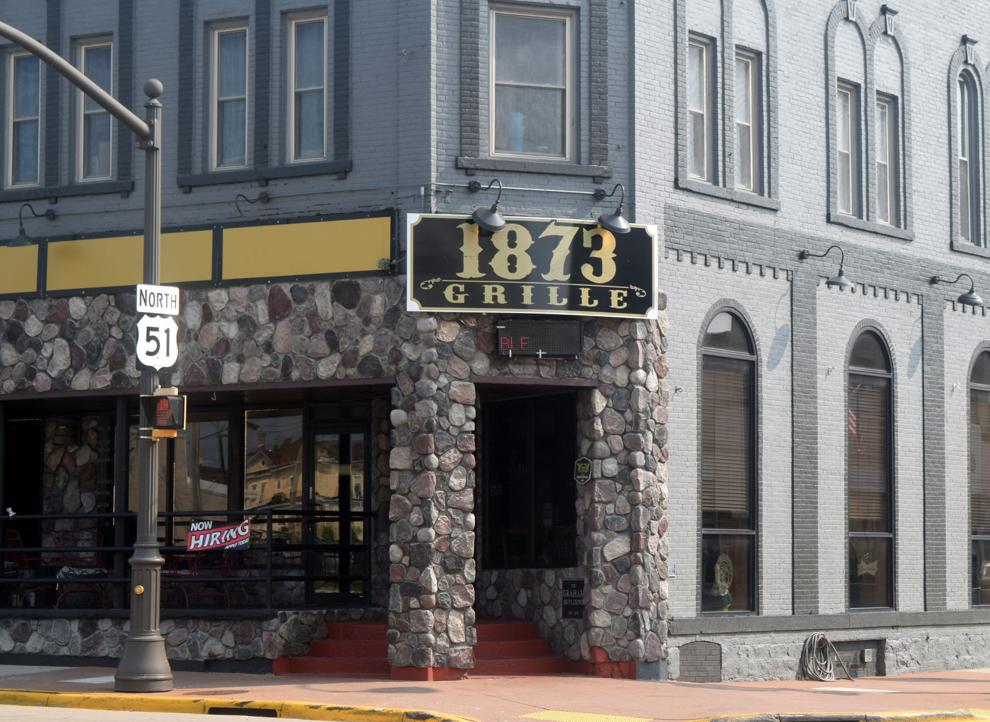 Bellmore said last year the restaurant was able to fill carry-out orders and offered limited outdoor seating.
"All things considered, business was very good last year during the pandemic," Bellmore said. "Even with construction this year business has been going well."
Bellmore said she expected business to drop during construction.
"But it was the exact opposite," Bellmore said. "It has been very busy this summer, which is good."
Earlier this summer DeWitt Street was shut down in front of the restaurant to reconstruct the road. Bellmore said business went well during that time due to the carry-out option.
"We also have an incredible amount of support from the Portage and surrounding community," Bellmore said. "The support is really amazing."