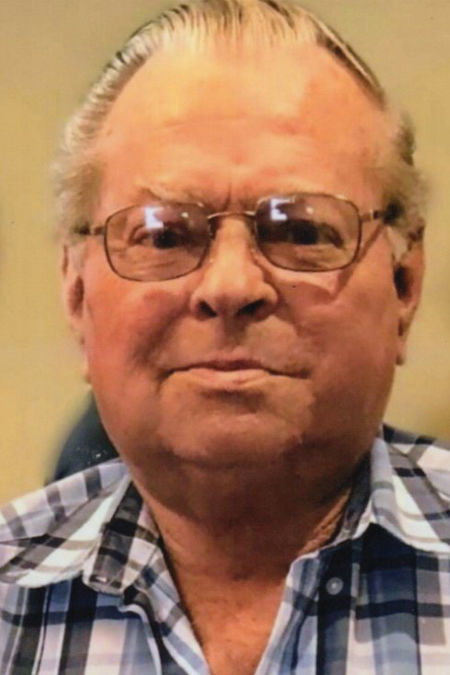 Victor Walter Stibb, age 77, of Cambria passed away Nov. 25, 2019 at St. Mary's Hospital in Madison.
Services for Victor will be held at 11:00 a.m. on Wednesday, Dec. 4, 2019 at the First Presbyterian Church in Cambria with Pastor Kristin Frederich officiating. Burial will follow in Cambria Cemetery. Relatives and friends may call on the family on Tuesday, Dec. 3, at the Kratz-Smedema Funeral Home in Cambria from 5-7 p.m. and at the church on Wednesday from 10 a.m. until the time of service.
Victor was born on Aug. 7, 1942 in Portage to Walter and Alice (Kleveter) Stibb. He attended Rock Hill grade school and graduated from Cambria High School in 1960. He was confirmed at Zion Lutheran Church in Kingston. On Nov. 9, 1963 he was united in marriage to Lois Slinger at the First Presbyterian Church in Cambria.
Victor worked at Ray Leary's Garage for twenty years. He worked for Pete Leary and then for Bob's Garage. After being a mechanic Vic ran his own roofing company for 5 years. Following that he took a job at Larson Company (Del Monte) where he worked as a maintenance electrician for 32 years.
Victor enjoyed gardening and watching football and baseball games, but he loved going to Schaumburg Supper Club to be with his dear friends and shake dice. He served for 30 years as a member of the Cambria Volunteer Fire Dept. He was also a member of the First Presbyterian Church and the Cambria Conservation Club, where he served as a past President and Vice-President.
Victor will be sadly missed and mourned by his wife Lois, his special daughter Keara of Cambria; his three sons, Rick (Karla) of Randolph, Rob (Cindy) of Texas and Randall (Kelly) of Beaver Dam; his daughter, Trisha (Chad) Dinkel of Randolph; his grandsons, Kyle and McLain; his step-grandchildren, Coleton, Kaden, Tayler and Gary; his sisters, Bernice Stump of Portage, Marg Heinz of Dalton, Sandra Hurst of Ill. and Bonnie Stibb of the Madison area; his sisters-in-law; Beverly DeBoer of Boise, Idaho, Joyce Slinger of Cambria and Sandi (Pete) DeBoer of Cambria; a very dear niece, Stephanie of Boise, ID; nieces, nephews, many other relatives and dear friends.
Victor was preceded in death by his parents; one sister; one sister-in-law; and three brothers-in-law.
The KRATZ-SMEDEMA FUNERAL HOME in Cambria is serving the family. For more information or to leave online condolences please visit: www.kratzfh.com.
Obituaries Newsletter
Sign up to get the most recent local obituaries delivered to your inbox.