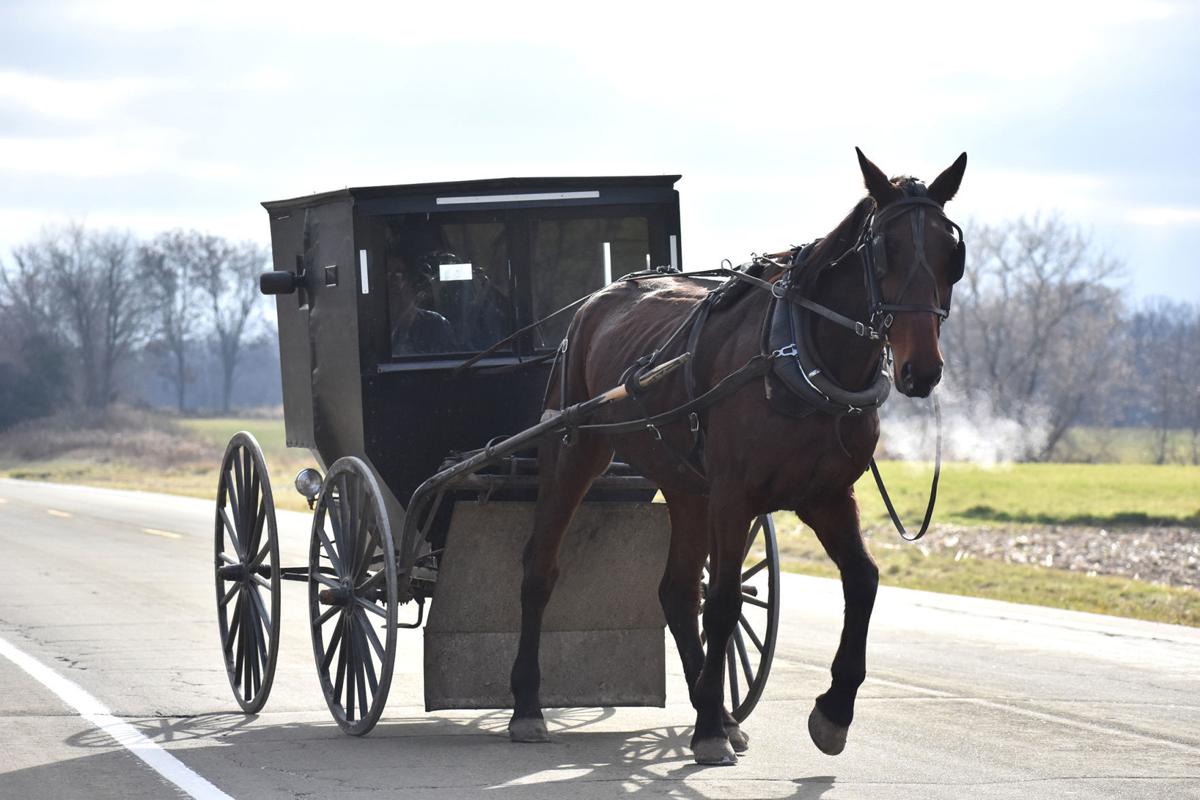 Amish children driving horse buggies to school every day are at risk of getting hit by passing vehicles along a narrow stretch of highway, so traffic safety leaders have decided to take action.
Columbia County Traffic Safety Commission members agreed Friday to expand the paved shoulder along Highway 22 from Highway CM to as far south as Highway 33. That stretch of road covers about 5 miles.
Department of Transportation Southwestern Wisconsin and Madison-area project manager Mahesh Shrestha said the project could cost about $5 million. The estimate is subject to change because the project still is in the design phase.
Ryan Mayer, traffic safety engineer from the DOT, proposed Friday to expand the shoulders to 3-5 feet wide and build additional center rumble strips. He said the project, if approved, could begin in 2020.
Tom Borgkvist, a county supervisor from the town of Marcellon, where the stretch of highway in question is located, advocated for even wider shoulders to keep buggy drivers safe.
"I've heard a lot from my neighbors," he said. "I'm surrounded by Amish."
Borgkvist said he believes there should be at least a 6-foot shoulder.
He said he is especially concerned about Amish children traveling to school every day who do not always remember to check their side-view mirrors. He said many of the children are responsible, but inexperienced drivers.
Mayer agreed safety is a key aspect of the project and said the DOT had been trying to decide before the meeting whether to propose 5- or 6-foot shoulders. Maintenance crews hesitated about 6-foot shoulders due to additional cost, he said.
"There are some negative aspects of the 6-foot shoulder that maintenance doesn't like, but you know, we have to realize the advantage as far as the safety of our Amish traffic as well," Mayer said. "We'll just have to figure that out."
Sgt. Todd Horn with the Columbia County Sheriff's Office said he had spoken to Mayer before Friday's meeting, and they recognized some county roads in the area are older and have limited space.
Horn said "it's great to hear" the project is taking off.
The commission aims to keep the construction project on Highway 22 consistent with other projects in neighboring Marquette County, where the Amish population also has requested wider roadways.
Be the first to know
Get local news delivered to your inbox!