WESTFIELD — Umpire Joe Wigchers cast a glance at his clicker and hollered out to the players and spectators gathered at Pioneer Memorial Park in Westfield on Saturday.
"We've got the $5 switcharoo, switcharoo, here we go," Wigchers said, leading a batter for the Marquette County Sheriff's Office team to become an instant switch hitter and bat from the other side of the plate.
The Sheriff's Office celebrated a 14-12 victory over state staff from the New Lisbon Correctional Institution at the eighth annual Barbed Wire Softball Tournament.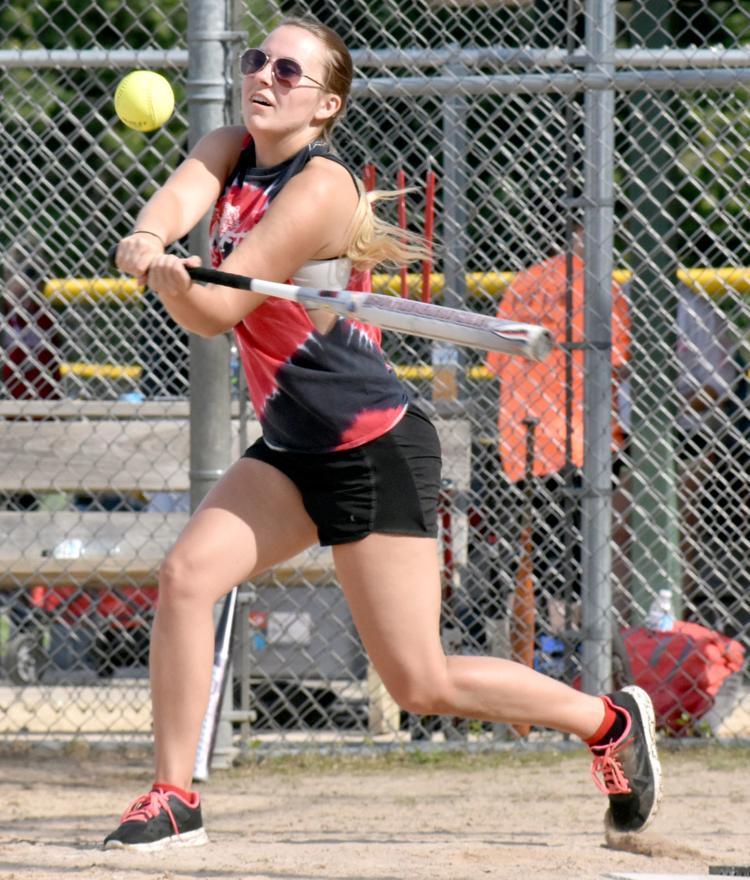 More than $600 was raised from Saturday's event, all of which will be donated to Westfield-area baseball programs to help with field improvements, said Lance Givens, a retired recreation specialist at the Federal Correctional Institution in Oxford.
Givens first organized the Barbed Wire Softball Charity tournament in 2012 as a means of bringing law enforcement officers and correctional staff together.
Every player pays $5 to enter and help support charity in local communities. The winning team decides where the fundraiser money is donated each year.
"Everybody's away from work, and you're amongst family. You can relax," Givens said.
This year was the inaugural involvement of Marquette County authorities and the first time that staff from the Oxford prison had not won the tournament.
"Oxford always pounds us," said Dan Huneke, psychological services supervisor at New Lisbon.
Huneke said he's participated in the tournament for four years. Correctional staff and law enforcement officers benefit from any chance to unwind from a stressful work environment as a group, he said.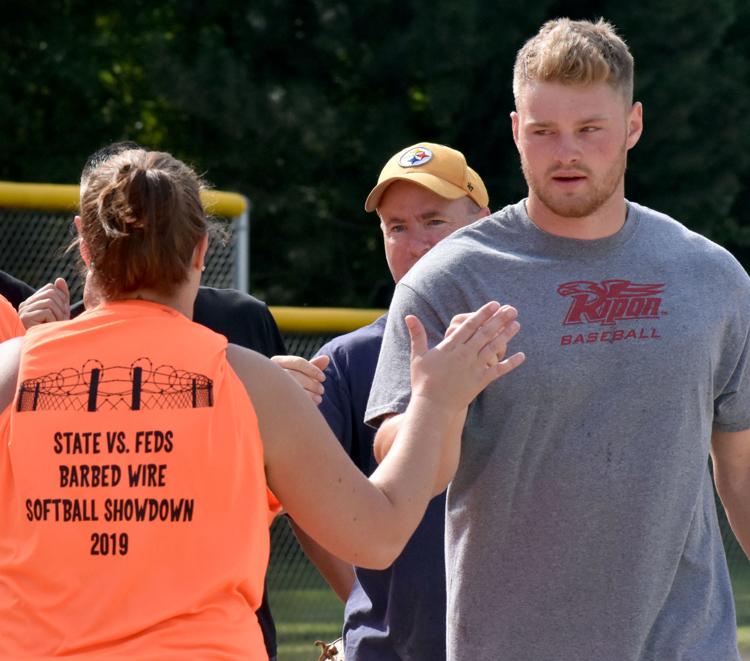 Staff from Columbia Correctional Institution comprised the fourth team in the field Saturday.
Portage Police Community Service Officer Nicole Lervik and Portage firefighter Brian Bonovetz also joined the CCI team. They both worked at the state prison previously.
Lervik said this was the second year she was involved. She said it is important for citizens to see authorities doing something positive for their communities.
Part of the fun each year is mixing up the rules partway through the games for laughs at a cost of $5, Givens said. Throwing in those curveballs — such as forcing a batter to switch to the other side of the plate — also raise more money in donations.
"We all joke around with each other. Kind of gag and rib," said Andy Weiss, CCI's recreation leader.
The charity tournament generally raises a few hundred dollars every year, Givens said. Previous beneficiaries have included area flood victims, Portage's Relay for Life chapter and the Budda Box Against Cancer organization.
Amy Kangas, re-entry affairs coordinator at FCI Oxford, said several of her friends and family members were affected by flooding in Montello in 2018.
It meant a lot to her when the proceeds from the 2018 tournament went toward helping Montello residents affected by floods, she said.
"It's always nice to give back," Kangas said. "It gets everybody who is in our line of work together. Just a free day to relax and have fun."
The tournament was held in Westfield this year to allow for a large space and more fields to play than in previous years, Weiss said.
Weiss said the teams involved want to expand next year's tournament to include more authorities and corrections officers from central Wisconsin.
Matthew Marske, the warden at FCI Oxford, said he joined the tournament two years ago when he became warden. About 20 Oxford staff members played Saturday.
"It's a great cause. It's a good opportunity for us to have camaraderie. We depend on each other so much at work, it's just good to personally spend time together," Marske said.
Keegan Johnston high-five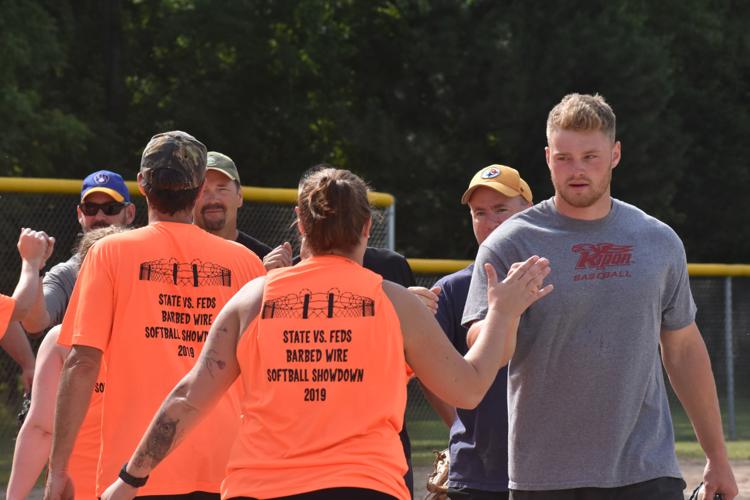 Joe Zauner runs to first base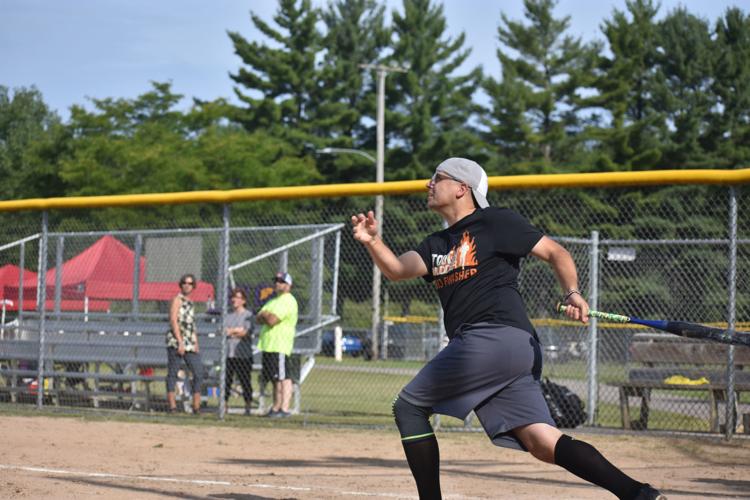 Tom Goodwin pitches a softball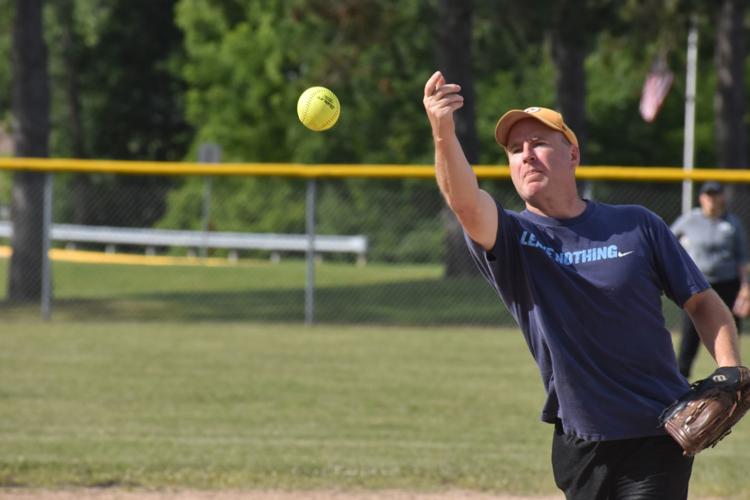 Tom Goodwin pitching softball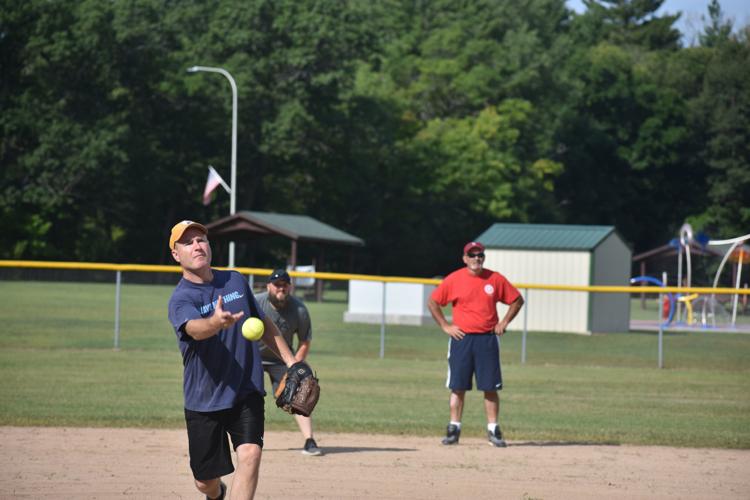 Keegan Johnston swings bat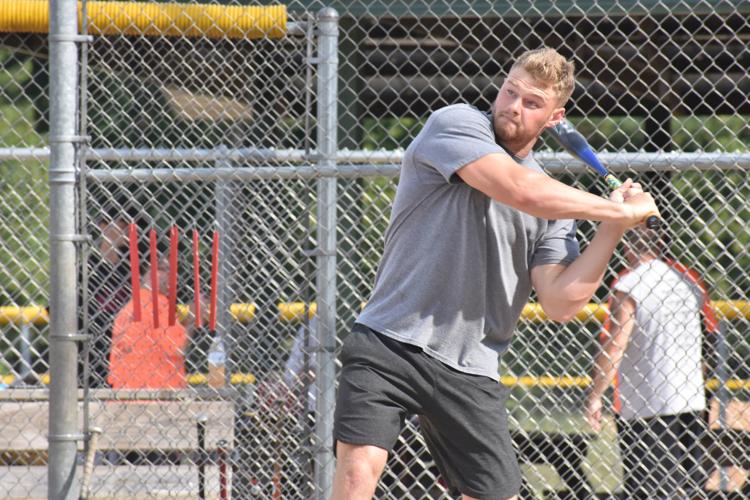 Marie Kallas runs to home plate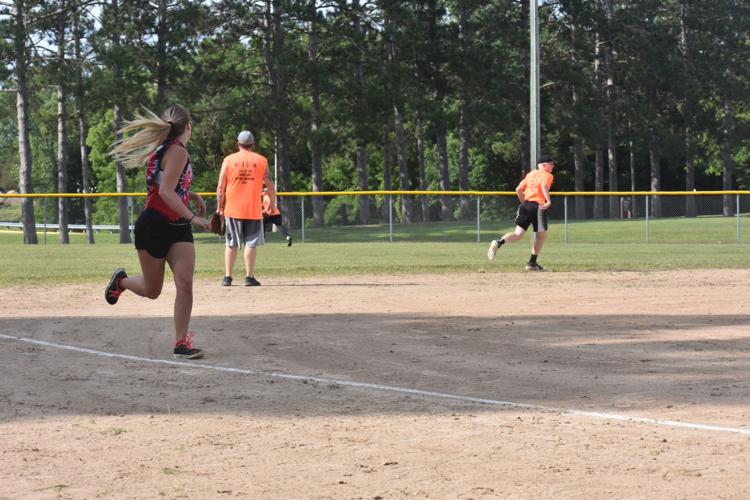 Marie Kallas hits softball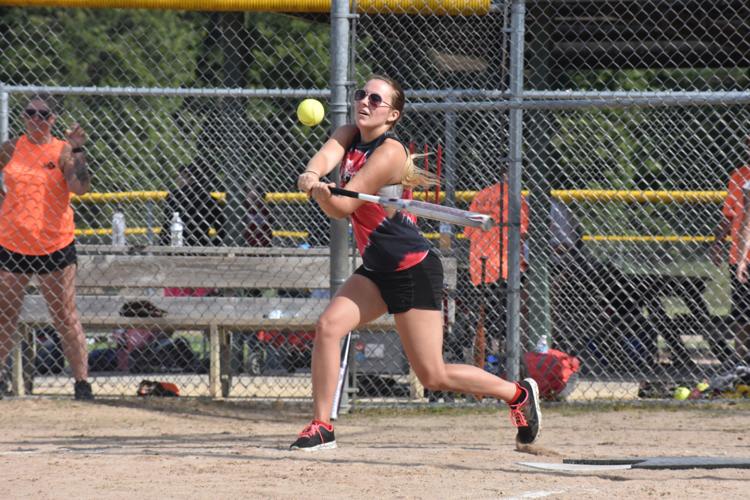 Lance Givens in the outfield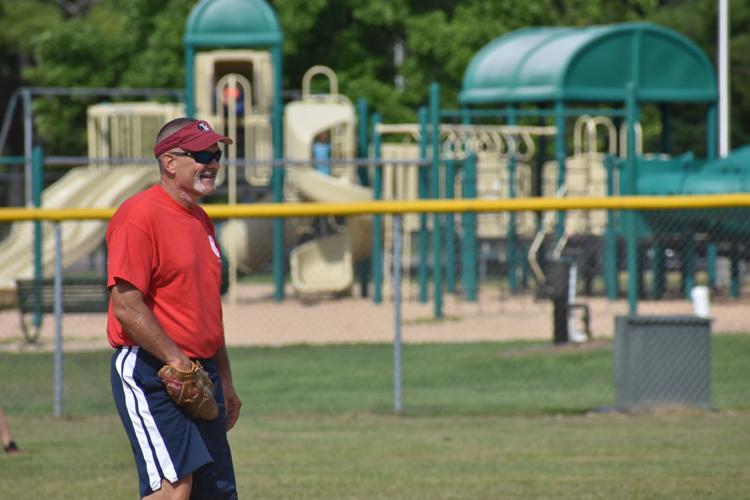 Brittany Beahm runs to home plate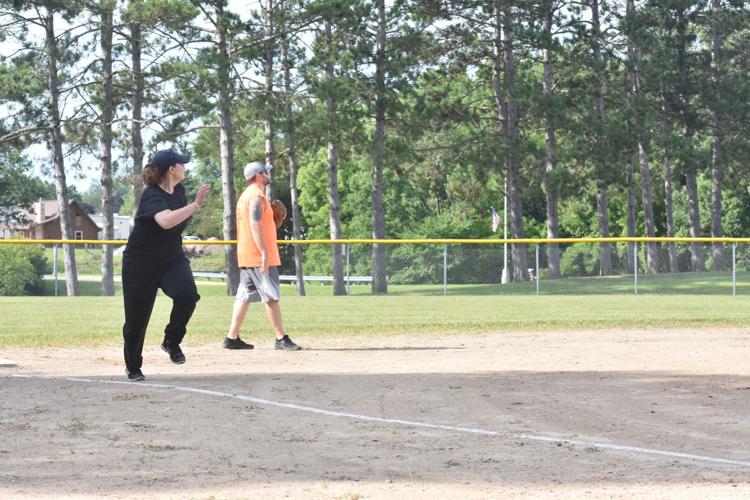 Joe Wigchers the umpire
Umpire Joe Wigchers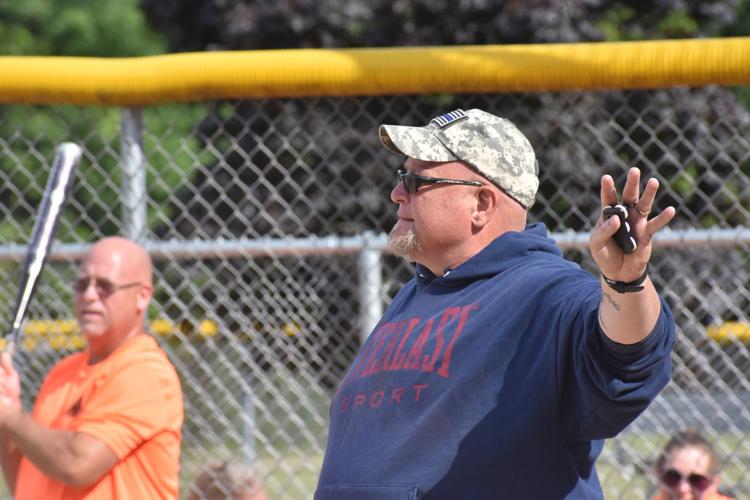 'Good game'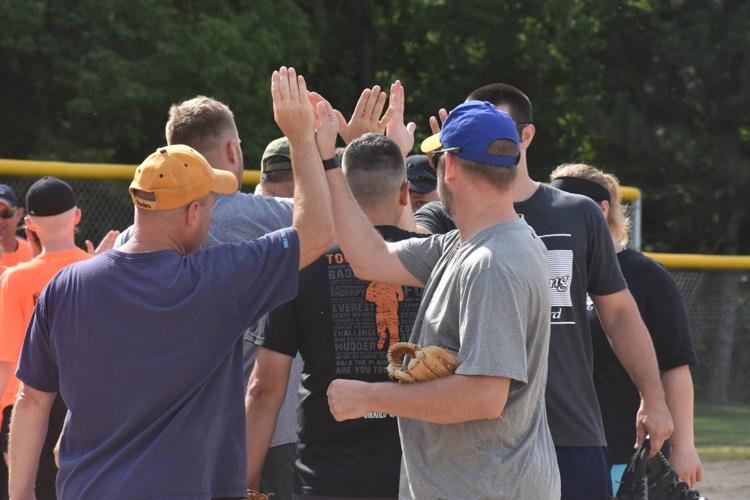 Sheriff's office, the winning team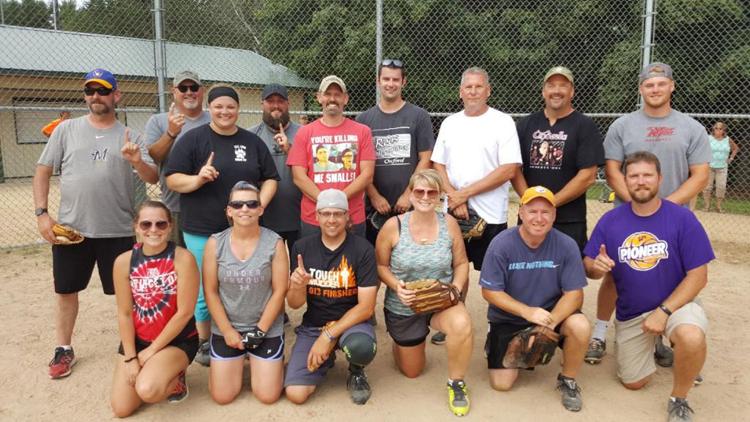 Marquette County Sheriff's Office team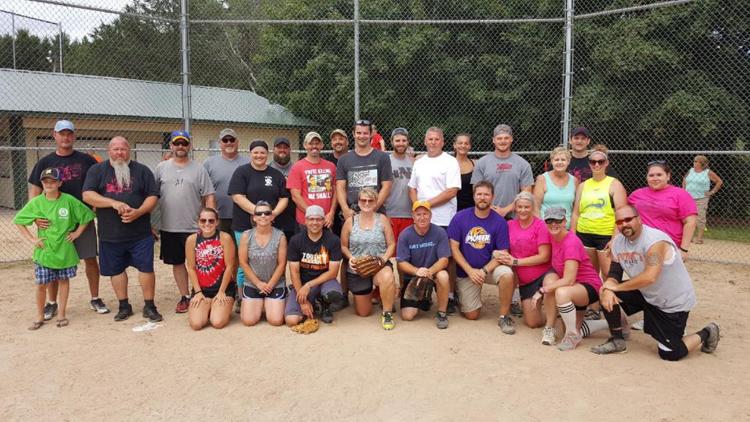 Tom Goodwin on the field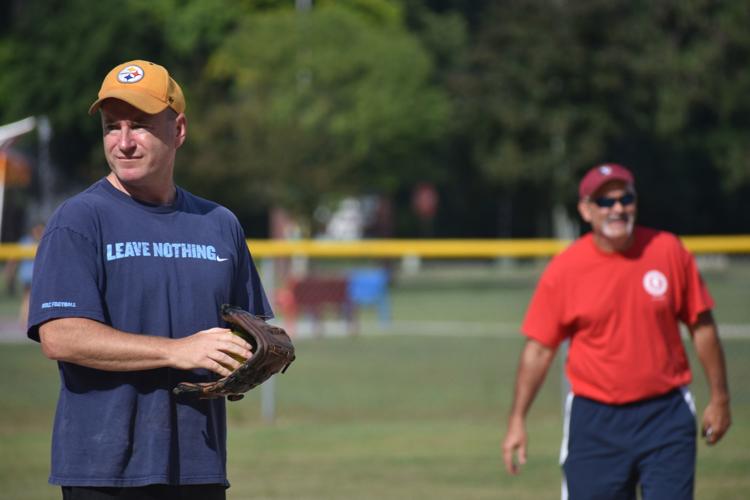 Brian Bonovetz runs toward home plate
Brian Bonovetz at softball tournament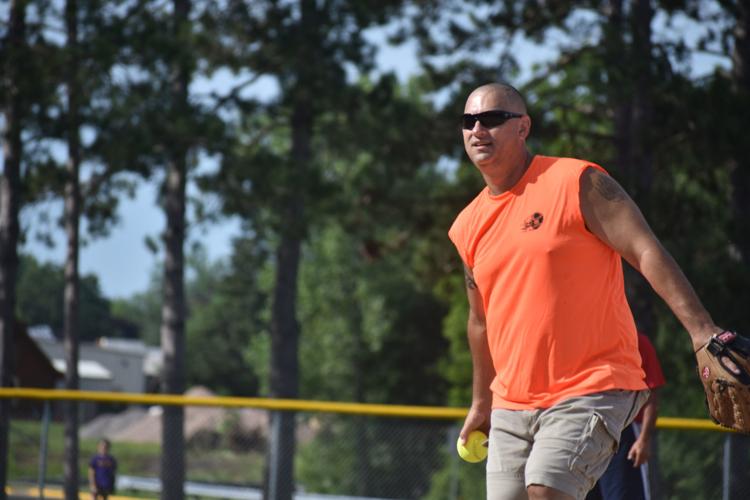 Brian Bonovetz pitches a softball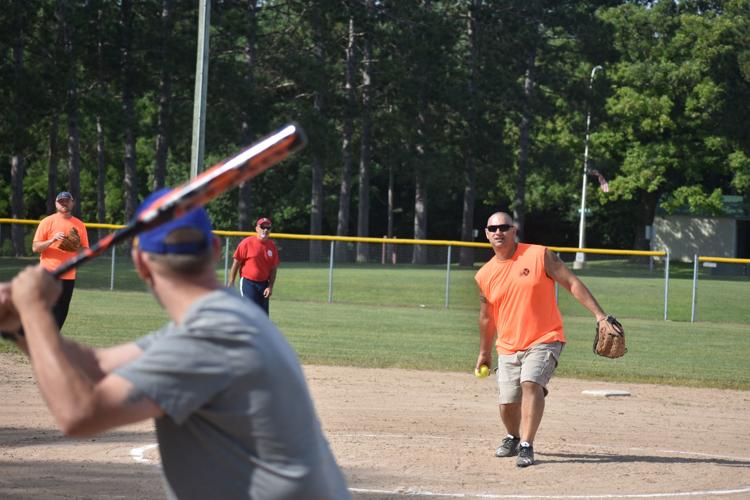 Brian Bonovetz pitching softball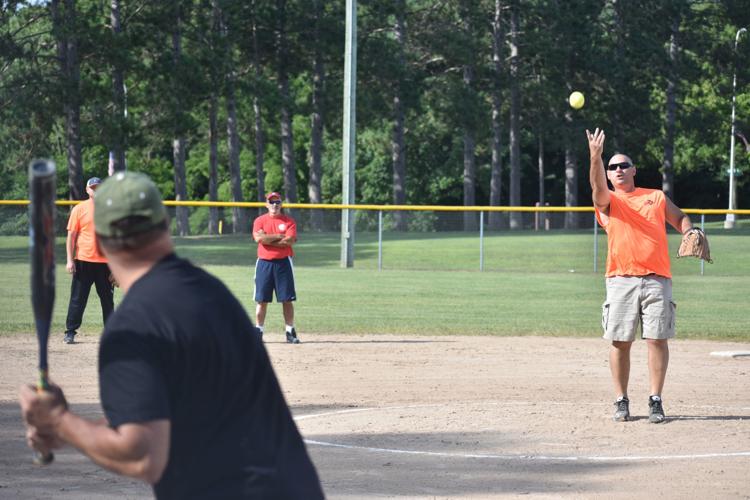 Handing off the bat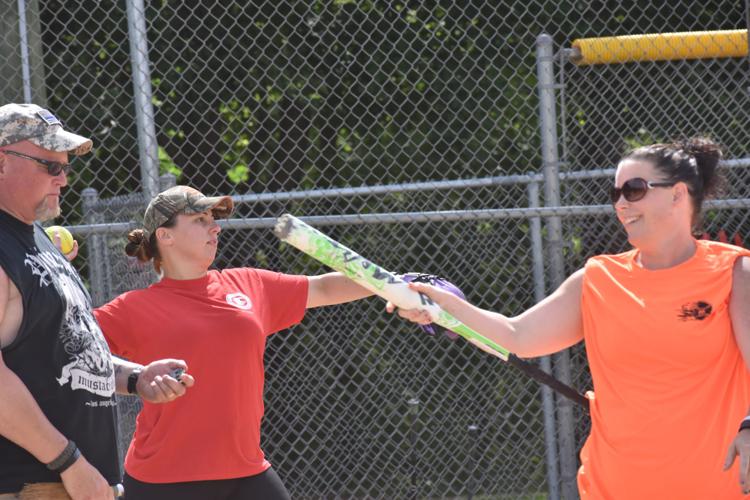 Hustling toward third base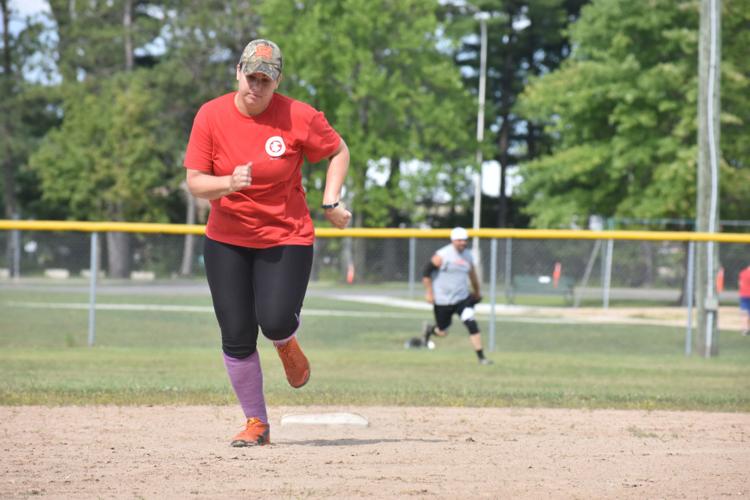 Player runs to first base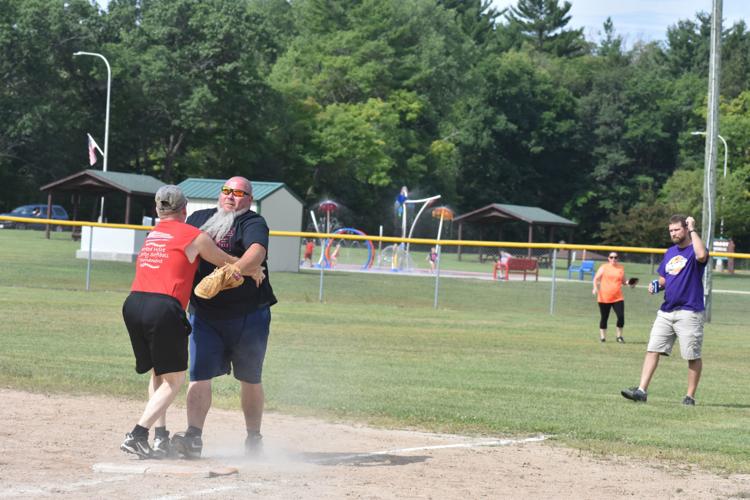 Batter hits a softball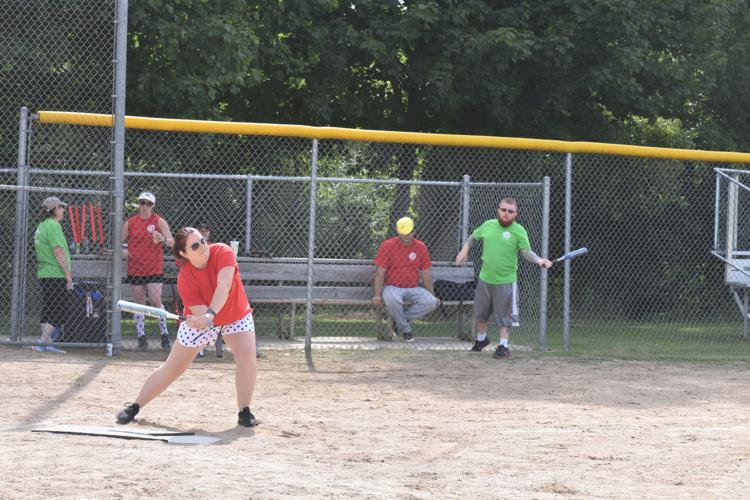 Batter up!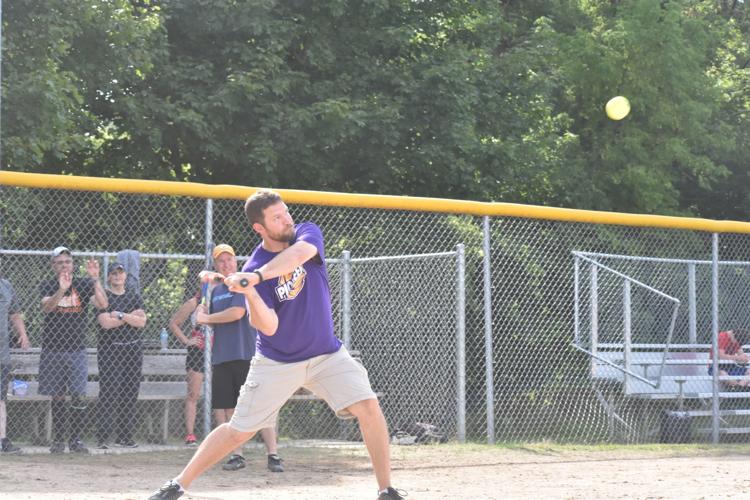 Batter hits softball at tournament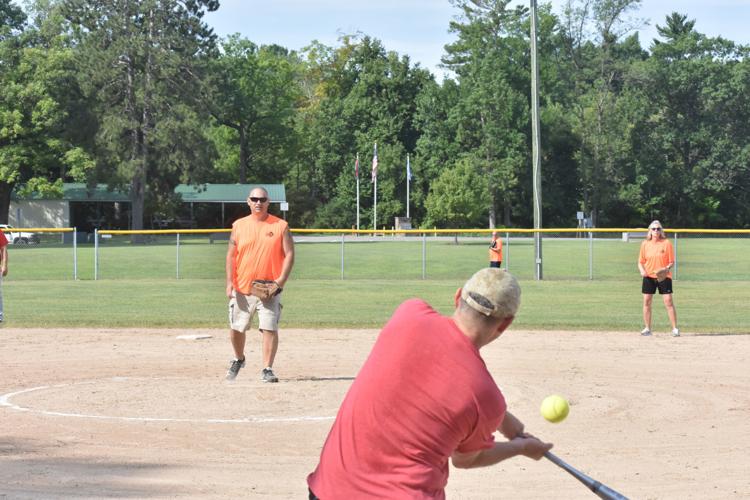 Throwing softball to teammate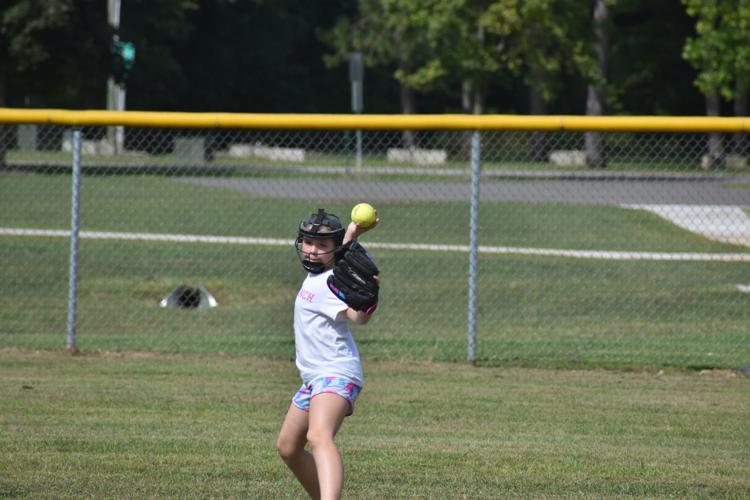 Runner reaches third base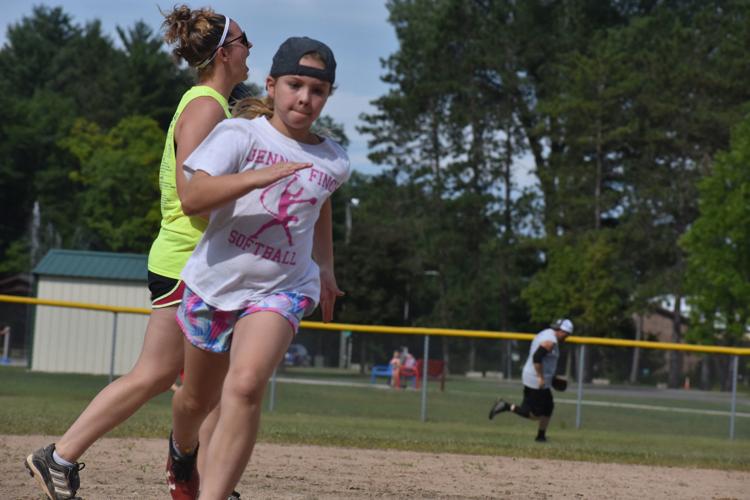 Catching softball in the outfield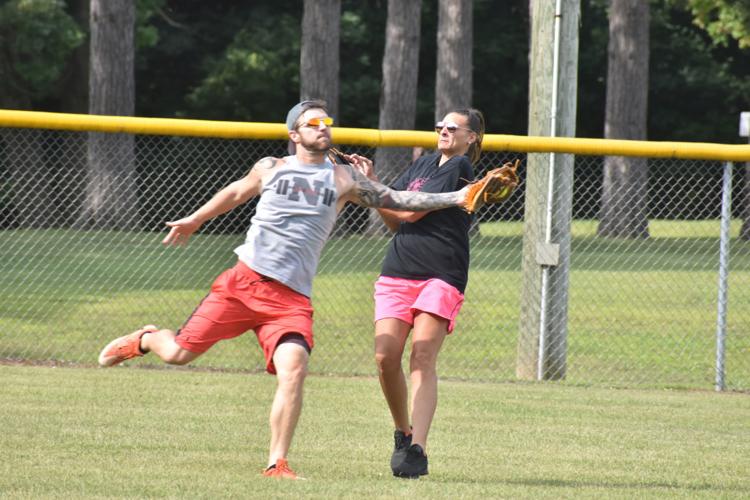 Catch in the outfield