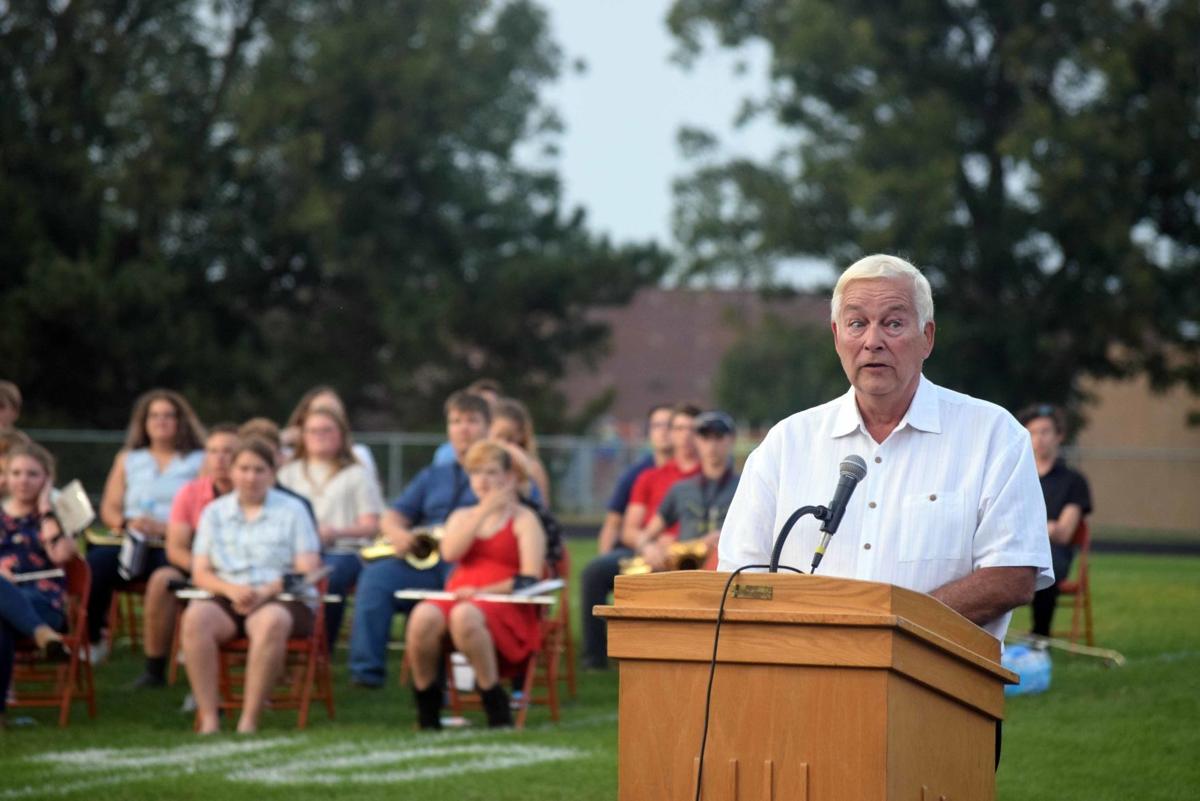 The Portage Common Council rejected adding a public comment period to its standing agenda last week after it was requested.
"Public comments can be unruly at times," Mayor Rick Dodd said. "I have no problem recognizing someone to discuss an agenda item. The issue is we have to enforce open meeting laws."
Alderperson Eric Shimpach made a pair of motions at the Sept. 9 common council meeting, the first was to allow a business owner to speak at an upcoming meeting and the second was to suspend rules and put public comment on every agenda of the common council until the election year ends.
Both motions failed after not getting enough votes. The business owner was Mitch Craig of Craig's Popcorn Corner. Craig attended the Aug. 19 meeting in hopes of discussing a confrontation he had with a city employee related to road construction downtown.
Dodd said Craig would not be allowed to speak unless he only talked about the construction project and not the personnel issue.
The city common council meetings does allow for public input on agenda items. But Dodd explained the council cannot take action on any topic not on the agenda due to state open meetings laws.
Dodd said in an interview that if a member of the public wishes to be heard on an agenda topic he will recognize them and allow them to speak at the council meeting.
"I will recognize the person and allow them to speak at the meeting," Dodd said. "And at the committee level it is the responsibility of the chair of the committee to recognize a member of the public to speak. The truth is most public comment should come at the committee level because a majority of what the council does is based on the committee recommendations."
What should people do when they want to be heard on an issue? Dodd says the council-committee structure Portage divides the city into nine wards, with each ward represented by an alderperson.
"People should call their alderperson and take that step first," Portage Mayor Rick Dodd. "Most public comments should come at the committee level."
Portage has not had a standing agenda item for public comment in over 30 years. City Clerk Marie Moe has worked in city hall since 1988 and has never seen public comment on the agenda.
Moe said when topics are brought to the committee, city hall employees can see if the topic has been taken up by any other committee in the past.
"If you are interested in putting up a stop sign somewhere in Portage, we can look up previous minutes and committee information to see if it has been looked into before," Moe said as an example. "That way we can look up if a committee has researched a stop sign or any other topic."
Dodd said this is another reason why public comments should be made at the committee level.
Portage Community School District Board of Education recently re-instated public comment on monthly meeting agendas. The Columbia County Board of Supervisors also have public input on the standing agenda.
Dodd said the council and committees hold public hearings and listening sessions.
"The problem is nobody shows up," Dodd said. "We held a public hearing on sewer rates and no one was there."
There has been a lot of discourse on social media about the recent decision by Dodd to not allow Craig to speak at the council meeting. Dodd said he doesn't engage in social media and prefers 1 on 1 conversations to solve these issues.
"Social media presents one side of it. It used to be word of mouth now it's online," Dodd said. "I have had great success with 1 on 1 discussions in this role."