At least one annual event has avoided cancellation, even as most others have been axed due to COVID-19 concerns: Portage's city-wide garage sales.
Residents can look forward to the second-hand shopping tradition June 11-13 after the Portage Area Chamber of Commerce posted the event to its online calendar. As of Friday, the chamber lists 10 locations planning to participate.
Dan Ferguson, a Portage native, isn't planning to host a sale that weekend — he hopes to sell enough items this weekend from his garage and driveway on East Carroll Street — but he said his wife will surely shop the sales.
"My wife is at one right now," Ferguson said Friday. "I'm trying to sell stuff, and she's out buying."
He approves of the Chamber's decision to move forward with city-wide sales and said he's glad to be able to hold a garage sale since the state's stay-at-home order ended.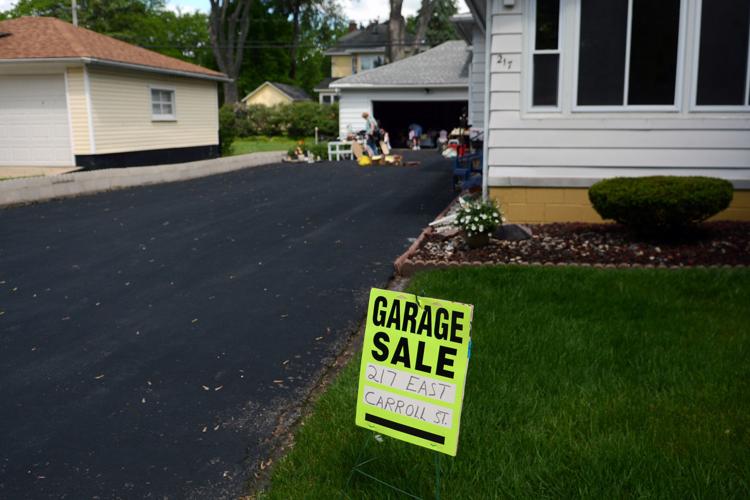 Garage, rummage and yard sales were prohibited under the extended emergency order, which would have expired Tuesday had it not been struck down May 13 by the state's highest court.
Portage Mayor Rick Dodd extended the city's state of emergency order through June 30, but it doesn't limit business, nor include any consequences for people who break coronavirus-related guidelines.
Public health officials warn that public gatherings, including rummage sales, remain unsafe because they could potentially contribute to the spread of the virus, for which there is no vaccine yet. The state Department of Health recommends cancelling all in-person yard and rummage sales or holding a no-contact sale or selling items online instead.
Columbia County Health Officer Susan Lorenz did not respond to requests for comment Friday. In Sauk County, the health department released an advisory last week that marked garage sales as a "medium" risk and recommended that people who go:
Stay 6 feet away from others.
Limit their touching of merchandise.
Disinfect any purchases before placing them in their home.
Avoid sales with more than 10 people.
Those who are at higher risk of serious illness from COVID-19, such as older people and anyone with underlying medical conditions, should not go to rummage sales yet, according to the Sauk County Health Department.
In the city-wide garage sales event listing, Portage's Chamber of Commerce asks people to follow social distancing guidelines and "use your own judgment when hosting a sale and shopping at other sales." To be included in its list of sale locations, email pacc@portagewi.com by Friday.
Ferguson said he's not worried about COVID-19.
At his sale, he's not cleaning or disinfecting items after shoppers touch them. People had been coming through in "spurts" Friday morning, usually about three or four at a time, he said, adding that they've been keeping their distance from each other. He estimated about half have worn masks.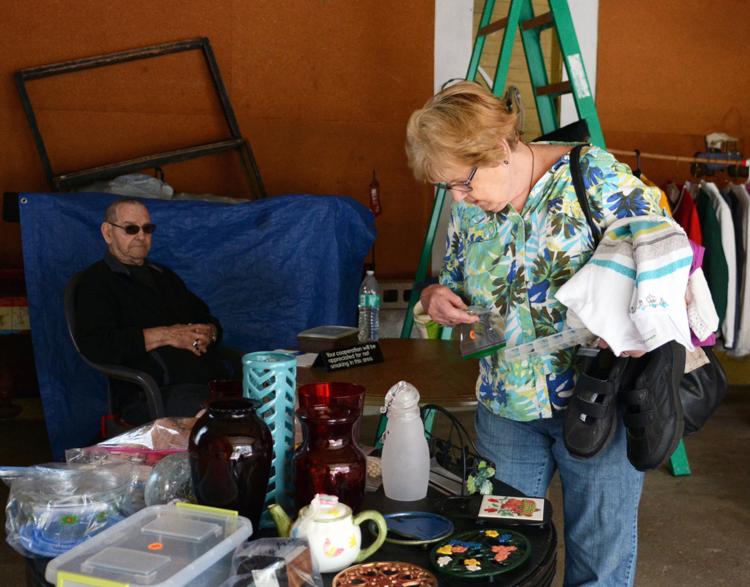 "As long as we keep our distance and stuff, we're fine," Ferguson said.
Marianne Hanson, chamber director, was not available Thursday or Friday for comment.
Follow Susan Endres on Twitter @EndresSusan or call her at 745-3506.
Concerned about COVID-19?
Sign up now to get the most recent coronavirus headlines and other important local and national news sent to your email inbox daily.