When Portage Police Chief Ken Manthey retires Jan. 30, city officials and law enforcement say his example of respect, faith and humanity as a local leader will guide the police department for years to come.
"He's well-earned his retirement, and I congratulate him on that," said Assistant Police Chief Keith Klafke. "Forty-three years in law enforcement is quite an amazing feat. His drive is just compassion. He's built a solid foundation."
Manthey, 62, grew up in Portage and joined the Portage Police Department on July 5, 1977, as a dispatcher at age 20. He went on to rise through the ranks of patrol officer, detective, detective lieutenant and detective captain before ultimately being promoted to chief of police on Jan. 2, 2002.
"Being chief is not a one-person show," Manthey said. "I have been blessed to be surrounded by a great department, a very supportive mayor, city administrator, police and fire commission and city council. It's been great teamwork."
As chief, Manthey not only understood the importance of maintaining good relationships with local businesses and organizations, he also became involved in numerous programs and efforts to address issues such as suicide, opioid addiction and homelessness, City Administrator Shawn Murphy said.
Murphy said Manthey has always "gone the extra mile" to look out for citizens, city employees and local police officers.
Klafke said after Manthey retires, the department will continue to run smoothly because the chief was dedicated to preparing his officers for the future.
Succession timeline
Manthey informed the city's Police and Fire Commission of his desired retirement date in a letter July 19, giving city officials a little more than six months to select his successor.
"It's a big deal for the city of Portage," said Tom Drury, the commission's president, of Manthey's retirement. "Every day, he demonstrated his commitment to this community. He's touched a lot of lives and continues to do that."
An open application for the chief of police position was posted on the city website Sept. 3, Murphy said. All applications are due by Sept. 27.
As of Monday, Murphy said six had applied.
Applicants might come from across the U.S., area law enforcement agencies and internally, Klafke said.
After the advertisement and application period closes later this month, Murphy said the city will narrow its pool of candidates to five finalists during the next few months.
Drury said the commission established a tentative timeline for the process of selecting the next chief.
Interviews might begin the week of Oct. 21, and a panel of police leaders from other Wisconsin agencies might visit Portage the week of Oct. 28 to offer input.
From there, city officials will weigh in with suggestions the week of Nov. 4 before a conditional job offer is extended in mid-November and the common council considers employment terms for its approval, Drury said.
"We'd like to have this thing wrapped up by the end of November or early December," he said.
Manthey's successor would start Jan. 27, allowing a few days' time to transition police leadership.
Drury said the ideal candidate must be committed to community involvement, transparency and treating citizens with respect, as Manthey has been. He said the city wants to build upon its successes.
Lifetime of service
It will be strange to see Manthey around city hall less often, Murphy said, because he has been in a highly visible role for many years.
Murphy added that even when faced with disagreement among other city leaders or in the community, Manthey was upfront and respectful, setting a positive example.
You have free articles remaining.
Pete Bartaczewicz, case manager at River Haven Homeless Shelter, said the shelter's board was one of several local organizations Manthey has had a hand in over the years.
Bartaczewicz − a former Portage police officer for more than 22 years − said Manthey has been cooperative with the shelter's staff about residents' confidentiality and offered equipment as needed.
Manthey said the Portage Police Department has implemented numerous programs during his tenure.
Among the most notable accomplishments he noted in the last roughly two decades include purchasing defibrillators for squad cars, establishing a police chaplains committee, launching the department's first K9 team, starting a citizens police academy, hiring two community service officers, organizing the Volunteers in Police Services group and prioritizing critical incident stress debriefing sessions.
Human connections
Sgt. Eric Walters said when he was hired as a patrol officer in 1997, Manthey was a detective captain.
Manthey's door always was open, he listened to officers' feedback, and gave advice to younger officers about how to follow up with citizens, Walters recalled.
Shortly after Walters completed his probationary training period, he responded to an emergency call about a suicidal man in Portage, which resulted in a near-deadly-force scenario, Walters said. The man chased Walters with a knife before the incident was resolved peacefully.
After the incident, Manthey invited Walters into his office and asked how he was doing and how the incident affected him as a young man.
Walters said, "He was really the only one who reached out and say, 'Hey, how are you doing, Eric?'"
Detective Lt. Dan Garrigan recalled growing up in Portage and being aware of Manthey as a local police officer. Garrigan said some of his classmates went on foreign exchange student trips to Germany with Manthey as a chaperone.
Garrigan said he never imagined ending up working at the same department and serving alongside Manthey, but it's been a welcome coincidence.
"I'm glad he's given to the community what he's given. Not many people can," Garrigan said.
Klafke said since he joined the department Sept. 17, 2001, Manthey has been a mentor to him and forged strong relationships with many citizens and other law enforcement officers in the area.
Klafke said he appreciated that Manthey had confidence in his abilities and supported his promotion to command staff.
"The chief has a wealth of information, for the police department and the community. He seems to know everybody," Klafke said.
Faith and family
Once he retires early next year, Manthey said he looks forward to visiting family members and traveling with his wife of 38 years, Beth, who he said has been a constant blessing, source of support and understanding life partner.
Manthey said he will continue to be involved in the police chaplains committee and plans to organize another committee dedicated to assisting the Columbia County Sheriff's Office with prayer and comfort at crime scenes or after community tragedies and emergency incidents.
Candace the comfort dog, a 3-year-old golden retriever, will help Manthey faithfully serve and comfort citizens and first responders alike.
"Faith is important. It can keep a community together," Walters said. "He's very community oriented and community conscious."
German students visit Portage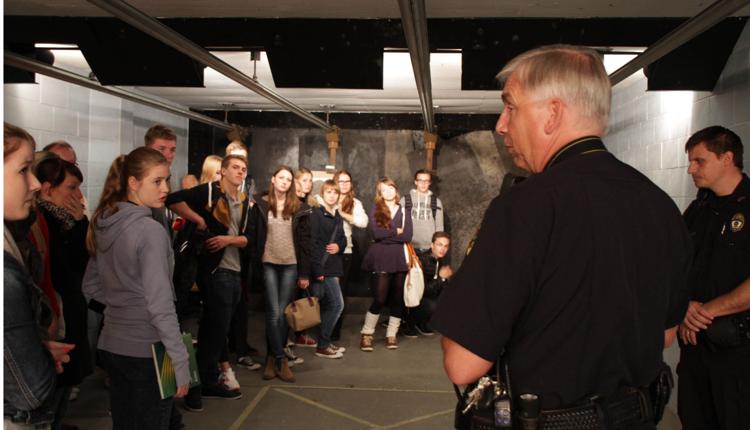 Briefing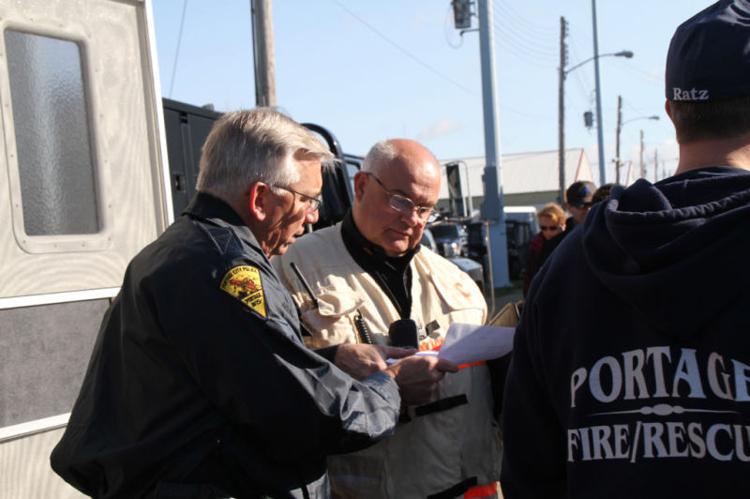 Police chaplain recognized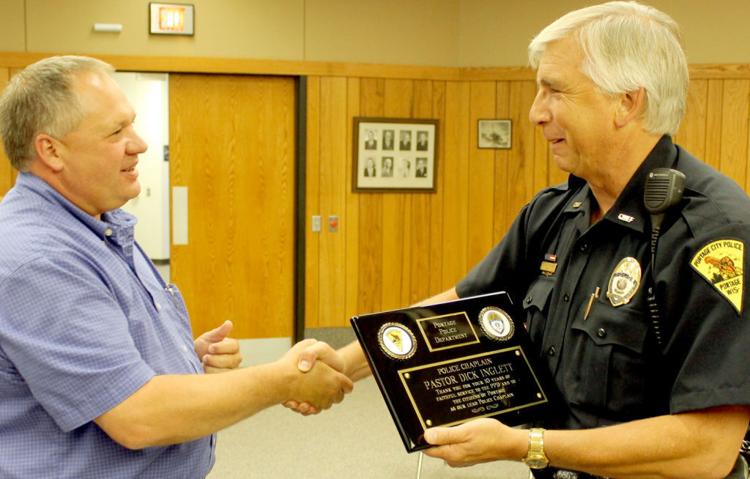 Drenched mayor
Stunning experience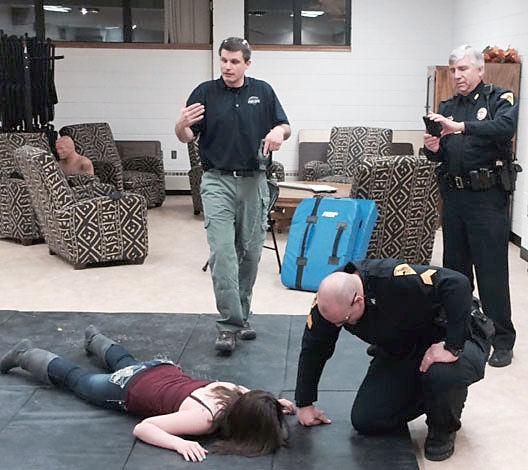 Police chief lobbies County Board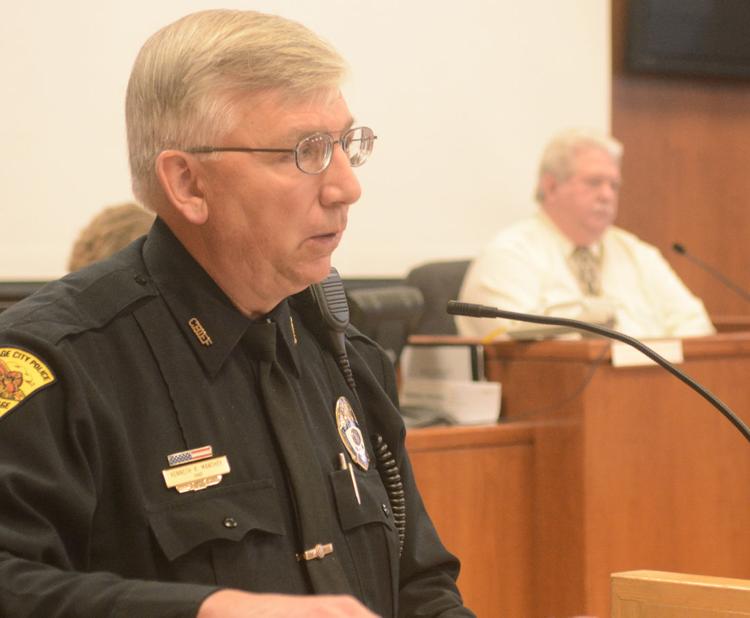 Gathering on Mental Health panel 1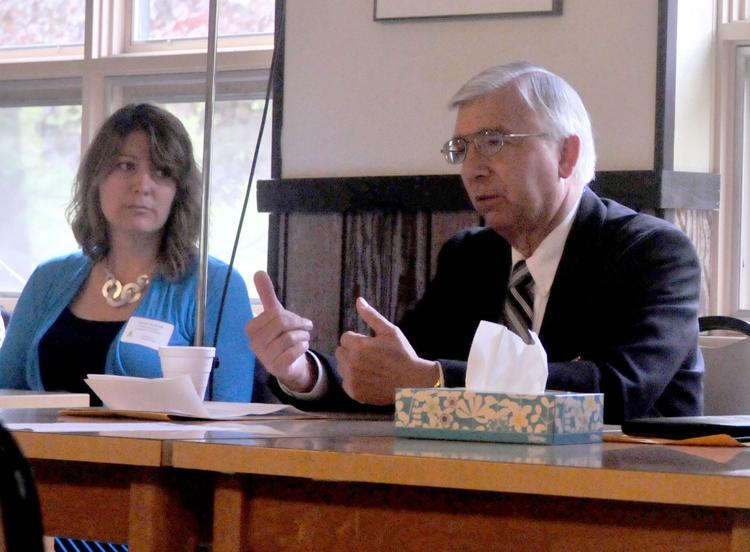 WAL-MART SUPPORTS POLICE VOLUNTEERS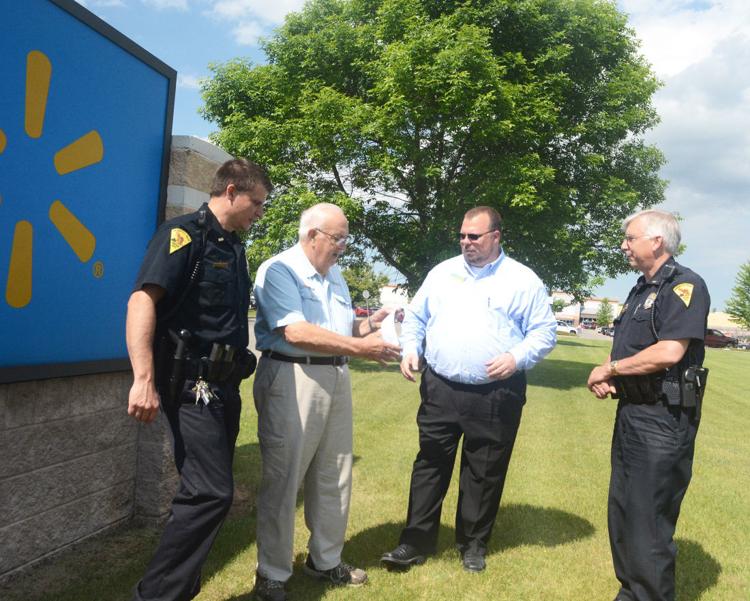 FLAG's Sarah Willis and Police Chief Ken Manthey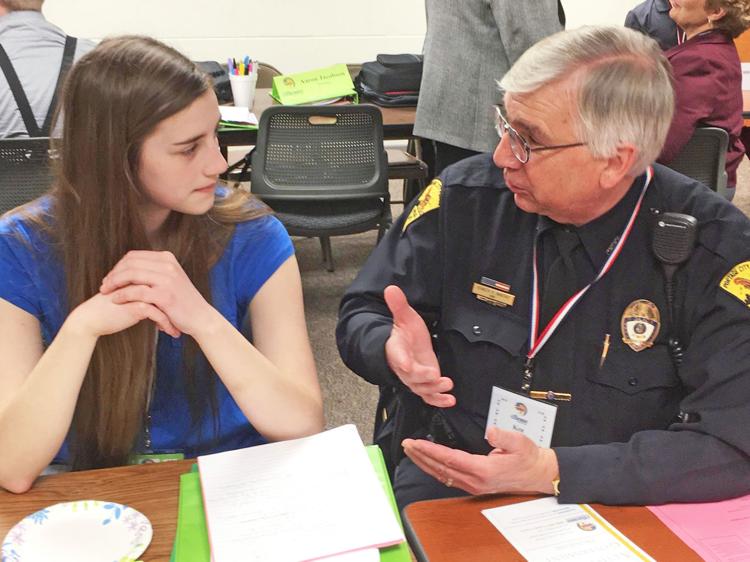 Ken Manthey celebration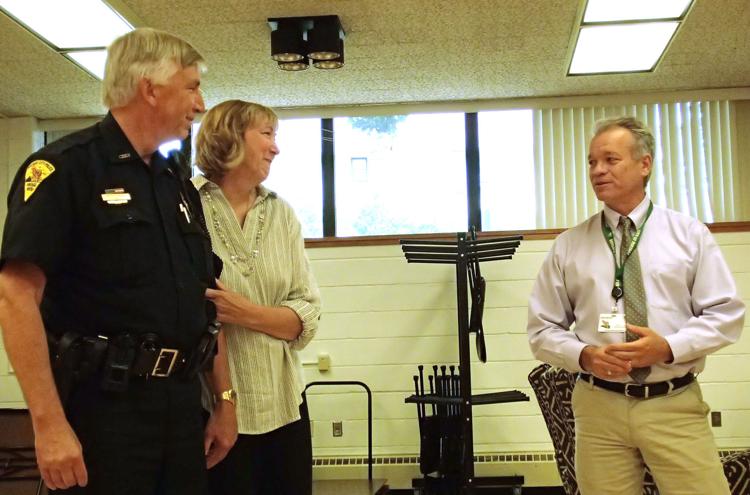 Railroad hearing Dodd
Succession Manthey party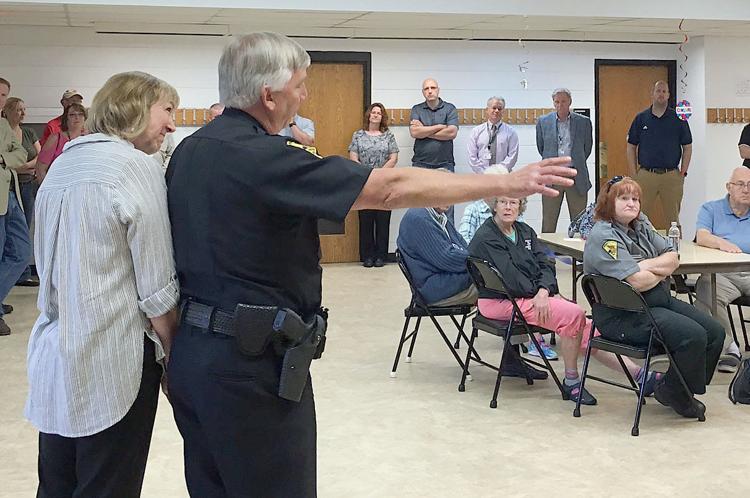 Law Enforcement recognized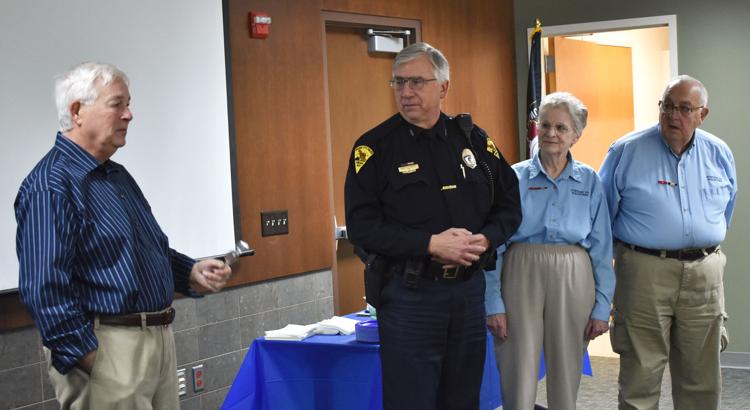 Cops and pop tops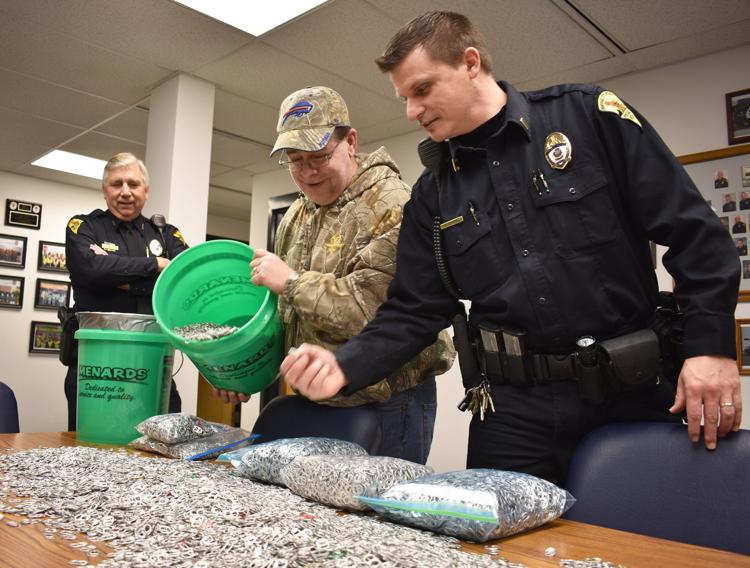 K9 program receives donation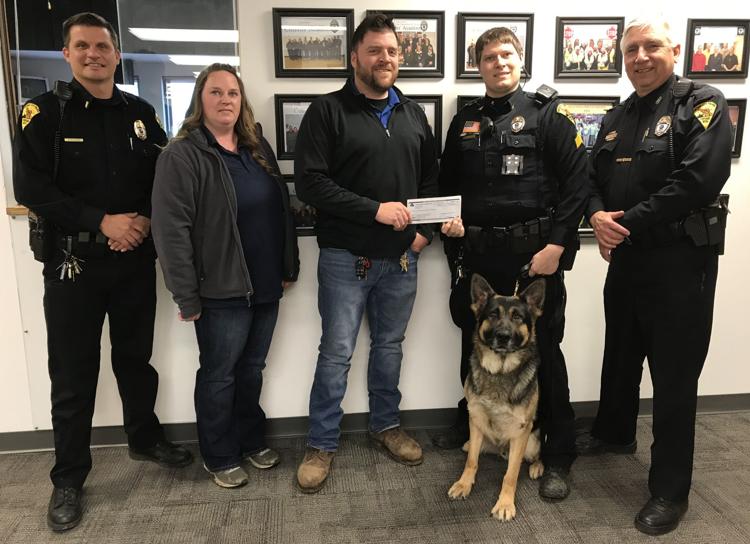 Manthey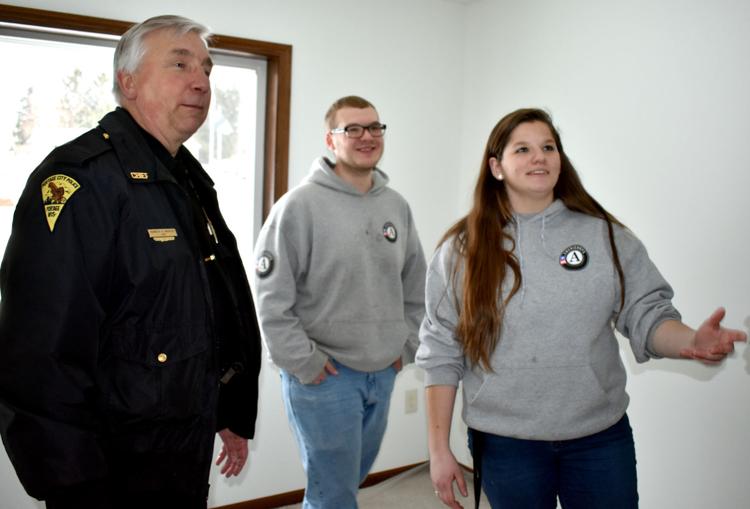 CCI Victims Rights Week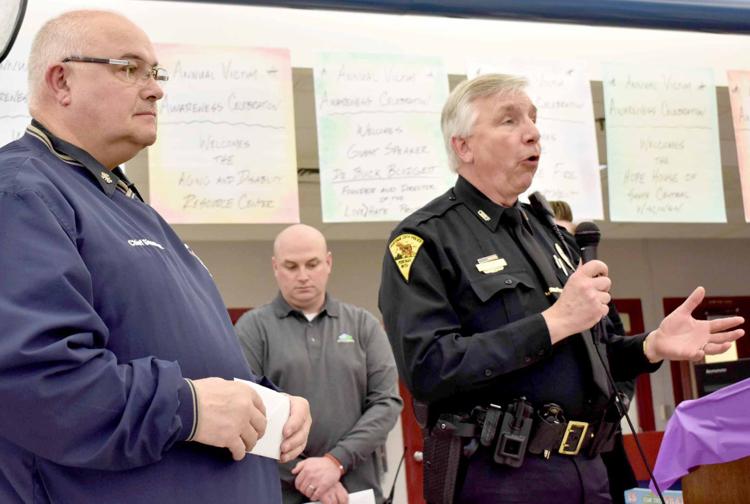 Vanessa Guerra Citizen Bravery Award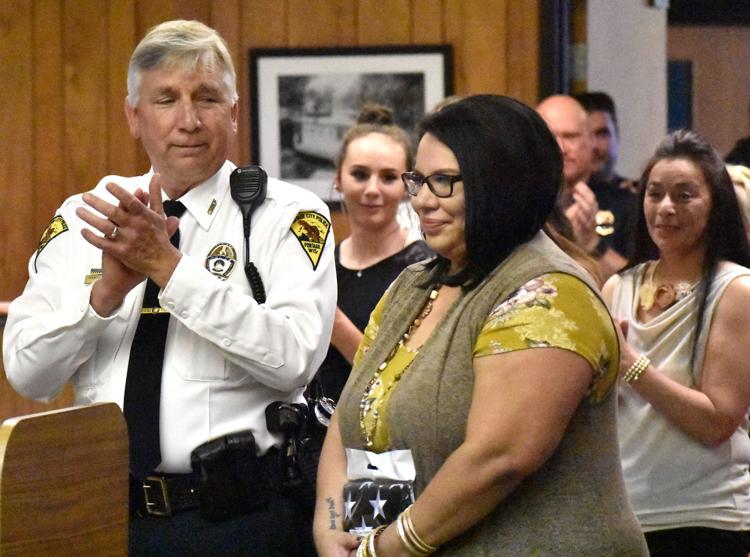 Portage Police Lifesaver Award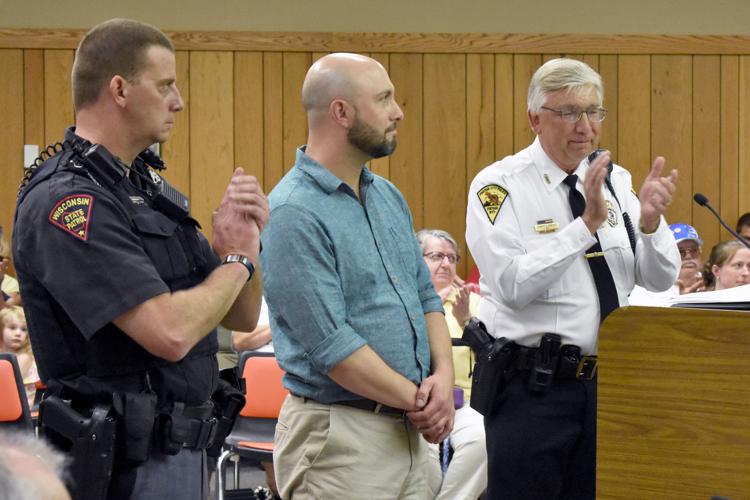 Kayleigh Kath Police and Fire Award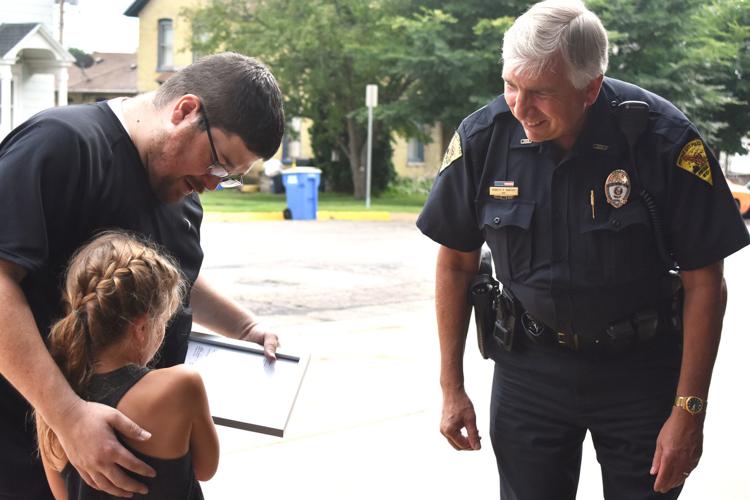 Klafke1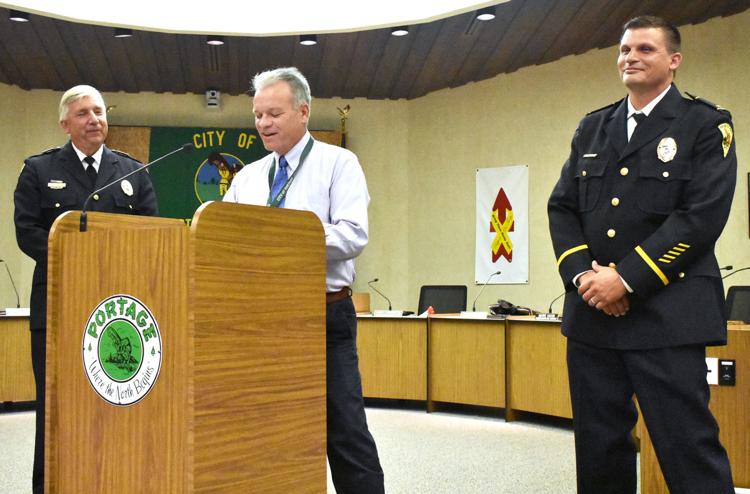 Open house top dogs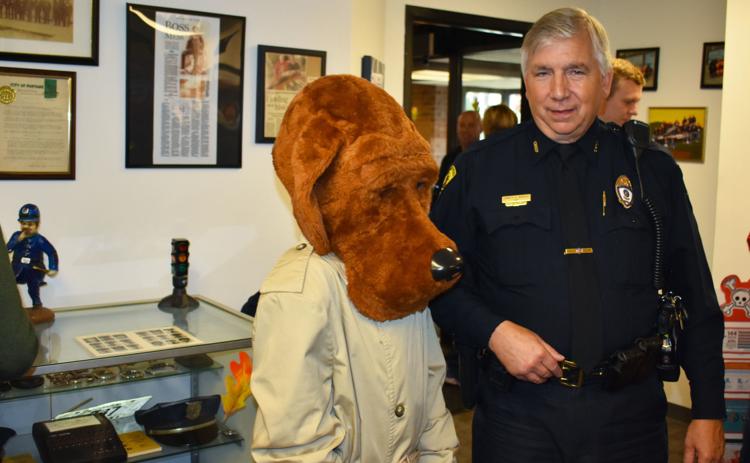 PARCC breakfast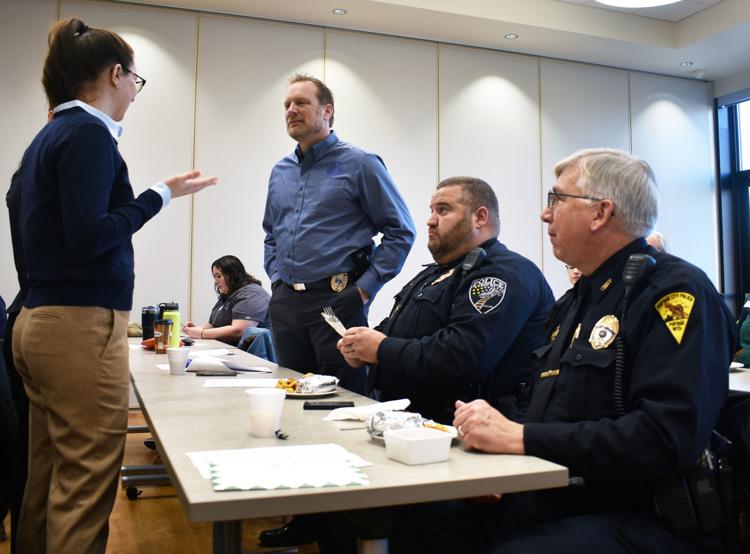 Library -- Manthey and Jenga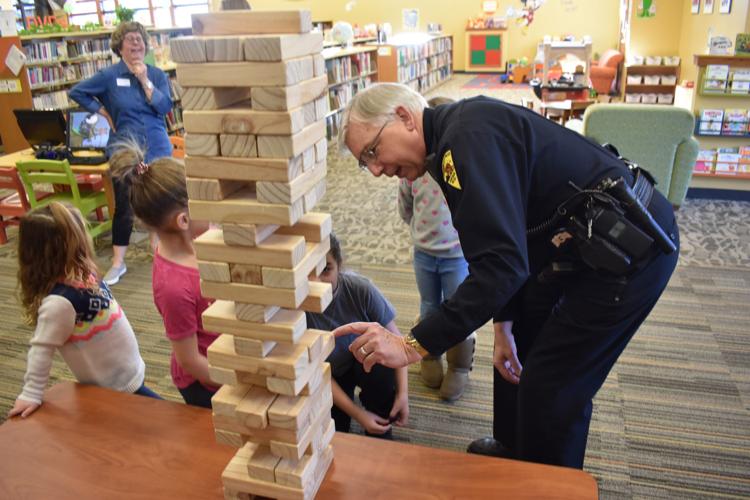 Library -- chief plays Uno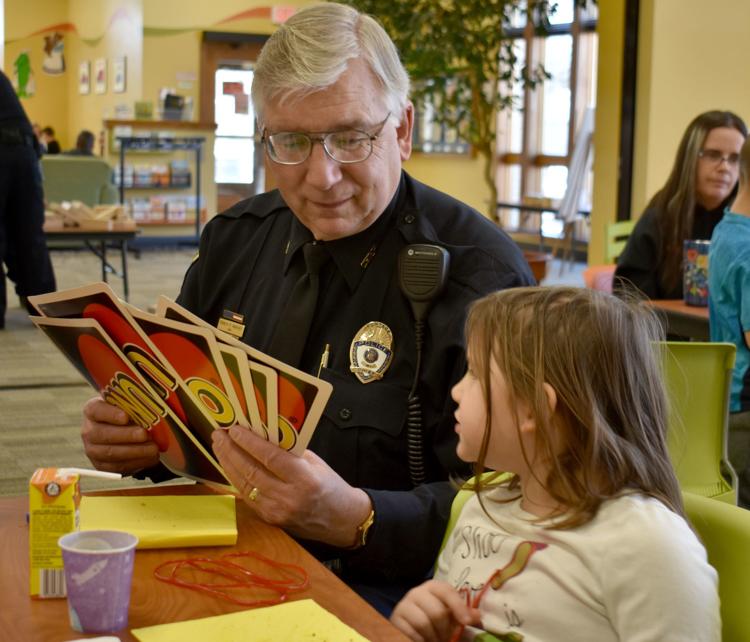 Chief welcomes newest officer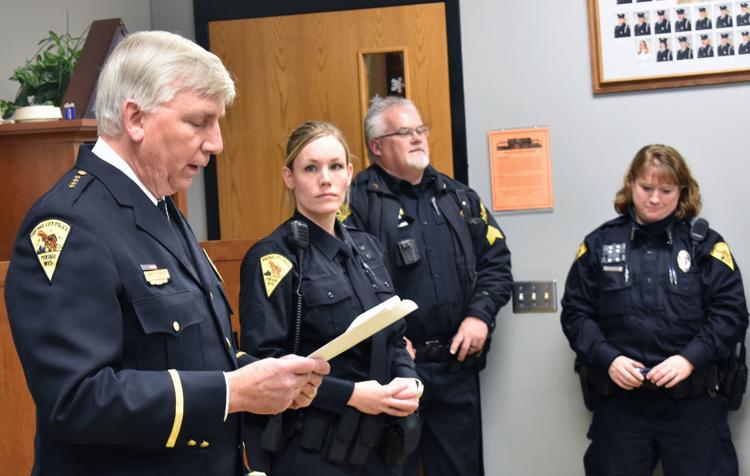 Highway 51 map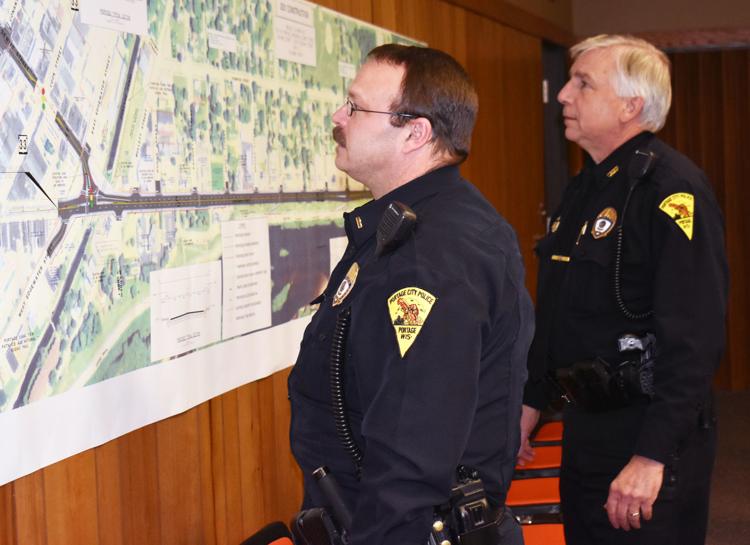 Comfort dog love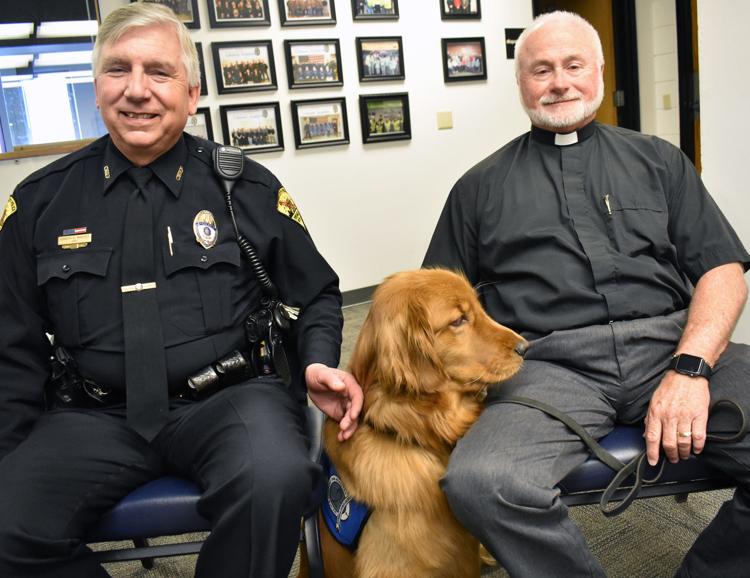 Comfort dog Manthey and Simonson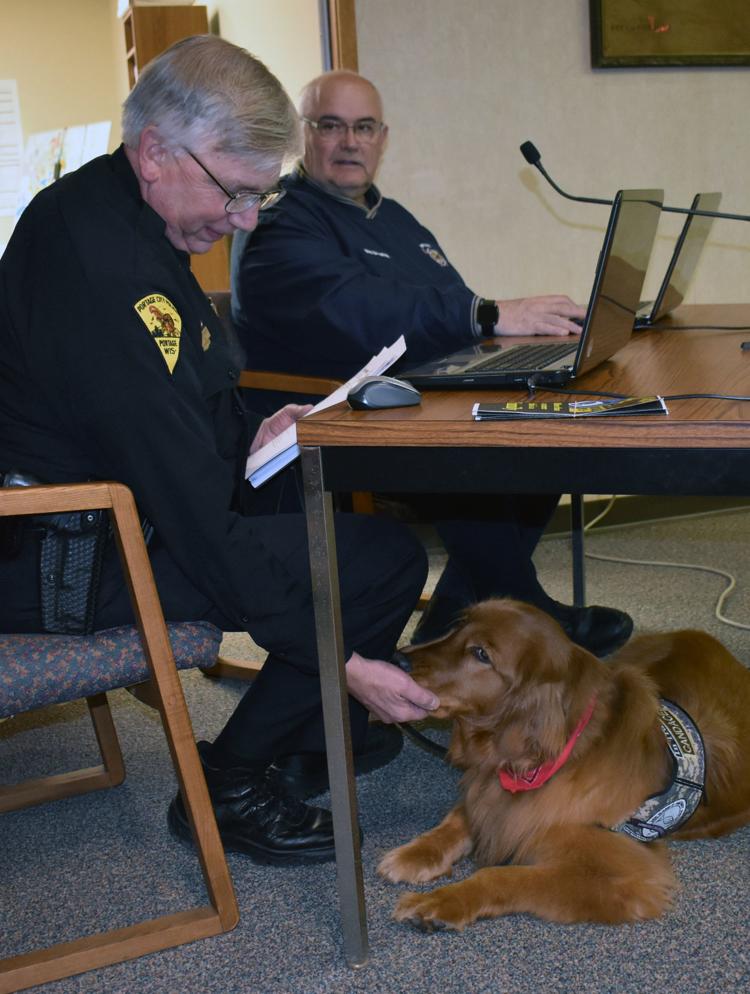 Portage Police Chief Ken Manthey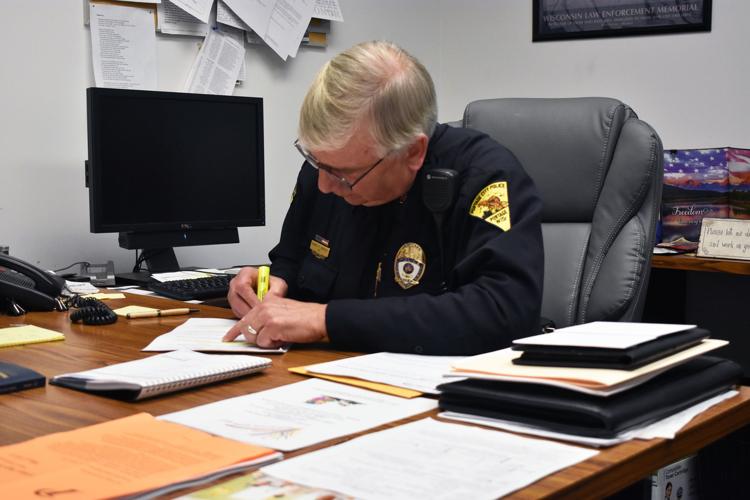 Officer Utecht and Chief Manthey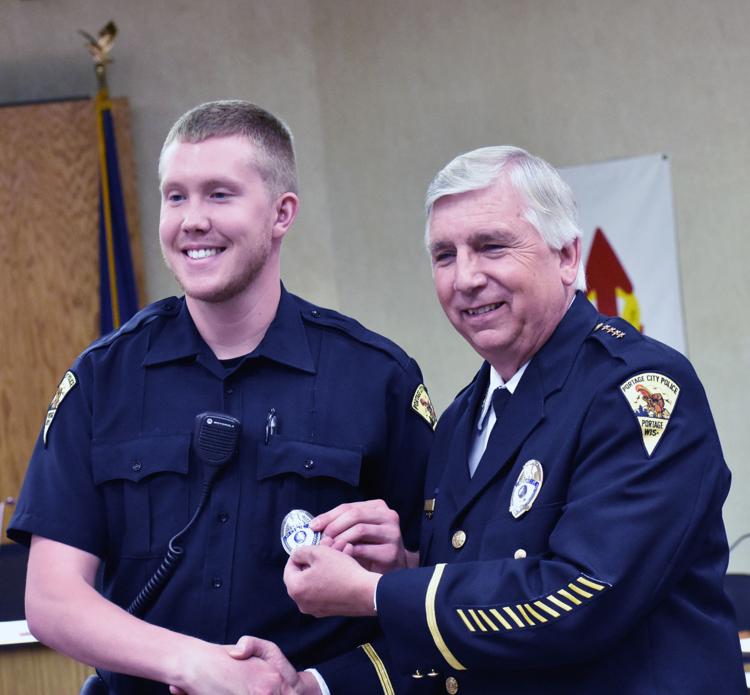 Portage officers part of Law Enforcement Torch Run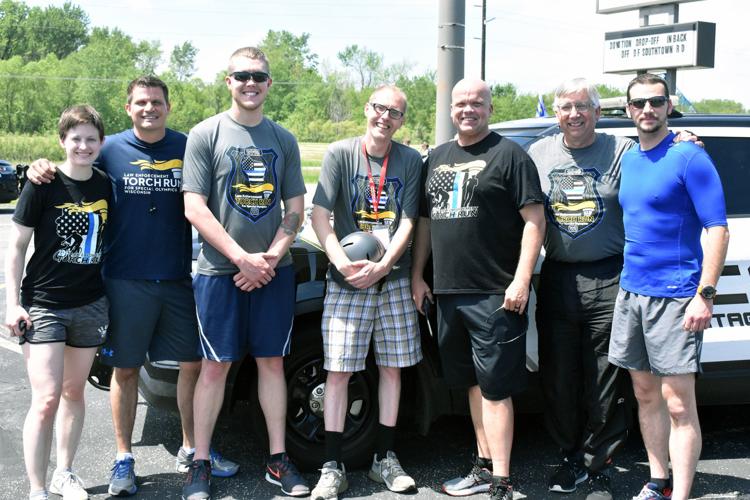 Volunteers in Police Services