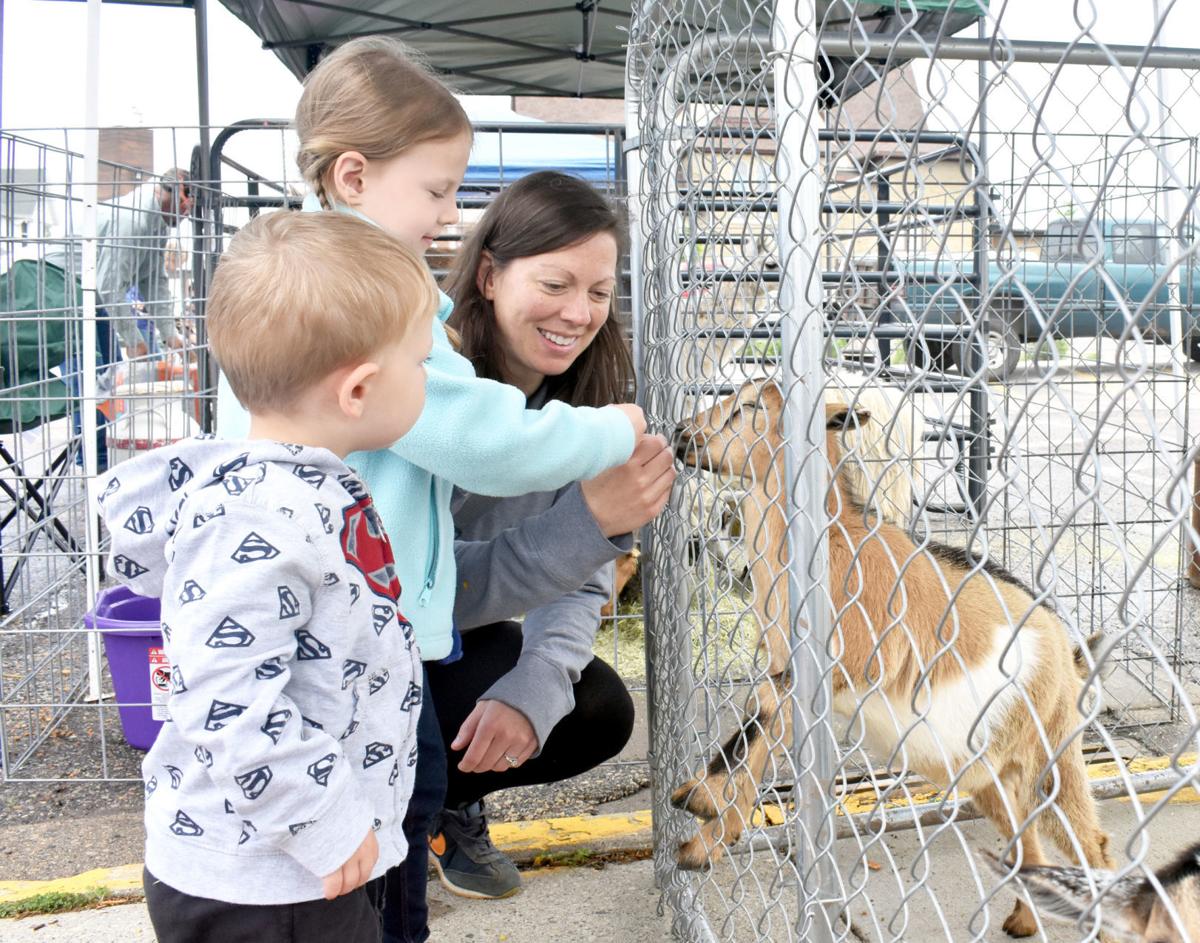 Canal Days signified the start of the summer for Shelly Pixler, a 30-year Portage resident who set up her chair along West Cook Street for the parade Saturday morning.
She believed in the start of something else, too.
"I think our downtown is reviving," Pixler said of fewer vacant storefronts than last year.
Across the street from where Pixler waited for her son, Noah Pixler, to start marching in the Portage High School Marching Band was the new business Solas and Kin Photography, which opens its doors Friday. Not far behind Pixler, on Main Street, stood the recently opened 1st Choice Staffing Solutions and new computer store, Wisconsin Network Solutions.
"I think there's a comeback," Pixler said.
Per Marianne Hanson of the Portage Area Chamber of Commerce, other businesses that have opened downtown recently or are set to open in the summer include Bee Alive Yoga on West Wisconsin Street, Wildflowers Wellness on West Cook Street, Allstate Insurance on West Cook Street, Wholelistic Healing on East Cook Street and Rural Insurance on DeWitt Street.
"I know a lot of people are trying very hard (to improve downtown)," said Carol Schultz, a cook in the Portage Community School District who also sat on West Cook Street for the parade. "I'm seeing modest improvement."
Skip Knudson on West Cook Street thought Portage could do better, recent improvements notwithstanding.
"It could use more specialty shops, like a shoe store," the retired Sauk Prairie educator said. "It still looks to me like there are still quite a few vacant storefronts."
On West Wisconsin Street, James Coulter also didn't notice a revived downtown. He didn't mind.
"It's quieter here than where I came from," the San Diego area native and current Cardinal Glass employee said. "I like that about Portage. San Diego is super busy and has four-lane highways. In Portage, I live two minutes from work."
Coulter said he wouldn't partake in the tours that were happening at the Historic Indian Agency House or the Surgeon's Quarters in Fort Winnebago for Canal Days, but he visits them regularly.
"I really like that Portage celebrates its history," he said. "I enjoy learning about the natives who lived here and the Canal."
Jacob Faber and his partner, Briana Metcalfe, of Wisconsin Dells, enjoyed their very first Canal Days on Saturday. In Commerce Plaza, their three children enjoyed the bouncy houses, face-painting, petting zoo and reptile displays — all of it provided for free.
In the petting zoo, they met Larry the llama, Kyle the alpaca, Rosie the Draft pony, Lulu the Shetland sheep, Marley the Angora goat and Oreo the pygmy goat.
"Seeing how much the kids enjoy the animals is the whole reason we do this," said Michelle Nampel, whose own family, for the second straight year, brought the animals to Canal Days from their farm in Marshall. "The animals bring them joy and that's what we love about this."
Faber and Metcalfe for their family would later choose from a half-dozen food vendors selling bratwursts, hamburgers, cheese curds, funnel cakes and more.
They seemed to like everything Portage offered them.
"It's such a welcoming community," Metcalfe said of their impressions of the city. "My sister has lived here for a while, and so I expected it. I knew the people of Portage were always helping others."
Schultz is aware of that reputation. A Madison native, Schultz considers Portage to be "an overwhelmingly supportive community" — the biggest reason she has stuck around for 21 years.
"It's the best community I've ever known," Schultz said. "They support everything, and I mean everything. They support all of the special programs in schools — they support every referendum, the arts, the music — and it just makes you proud to say you're from Portage."
Follow Noah Vernau on Twitter @NoahVernau or contact him at 608-695-4956.
Be the first to know
Get local news delivered to your inbox!