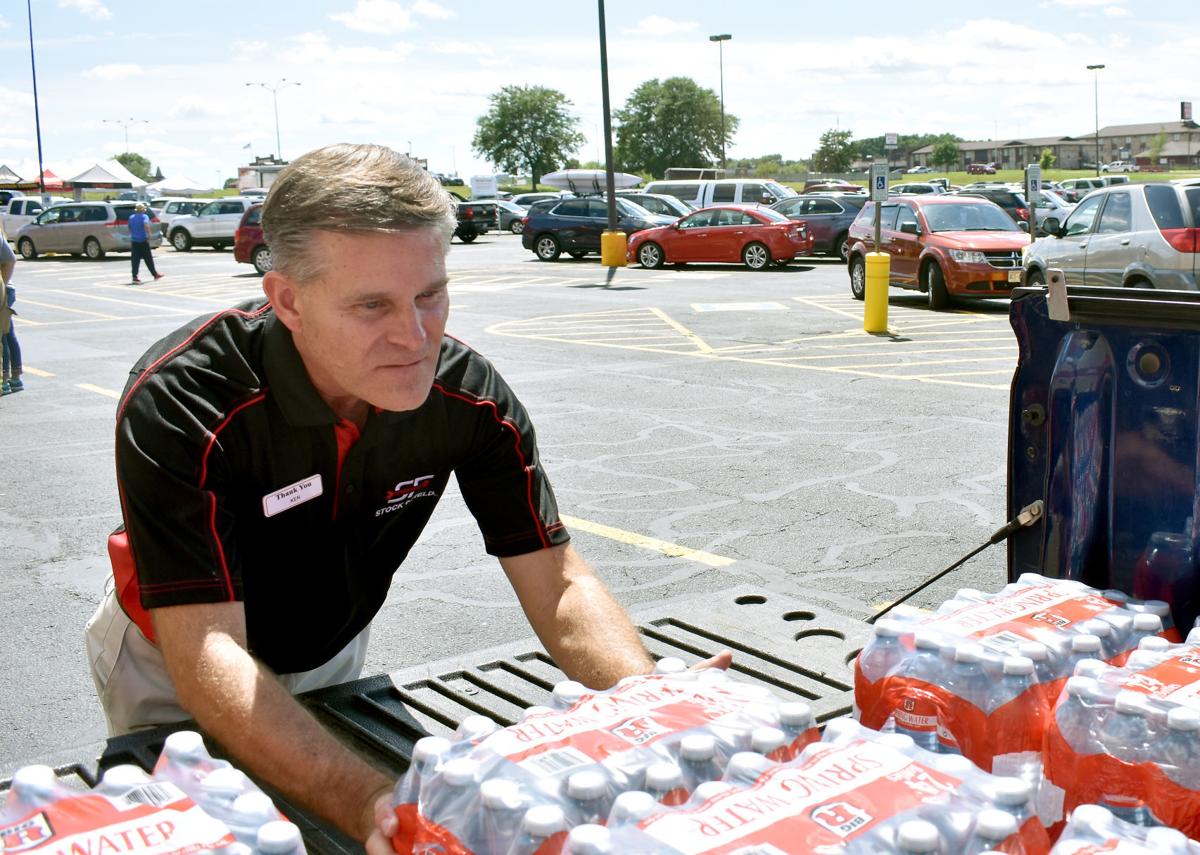 As the month of August opened, so did Stock+Field in Portage with an emphasis to be community-oriented.
Manager Gabe Weldy said the store has been welcomed by residents.
"It's been wonderful," Weldy said. "The reception from the community has been very appreciative."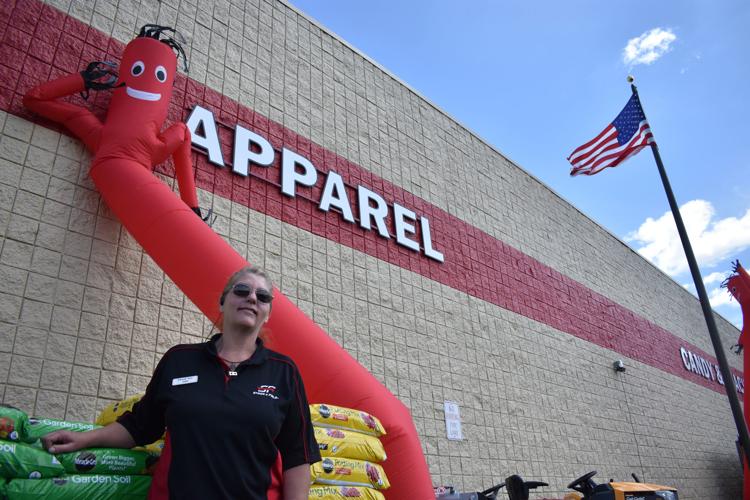 The store took up residence in a building along New Pinery Road that once housed a Kmart. But unlike its predecessor and other retail operations within the city, Weldy said Stock+Field hopes to provide a community connection through quality discounts and events, like a recent donation of cases of water to a number of area fire departments. There also will be discounts for a variety of local groups, like veterans, Weldy said.
The store's grand opening was held Friday. On Tuesday, a number of customers were visiting for the first time. Linda Nesvacil said she stopped by the store for one reason.
Her husband, Gary Nevascil, said it reminded him of Farm & Fleet, but he wasn't won over in the first few glances.
"Give me a chance to go through it and I'll tell you then," he said as his wife laughed.
Linda said as long as Stock+Field "is competitively priced with Tractor Supply, they'll do fine."
Tractor Supply is located just up the road and offers similar products.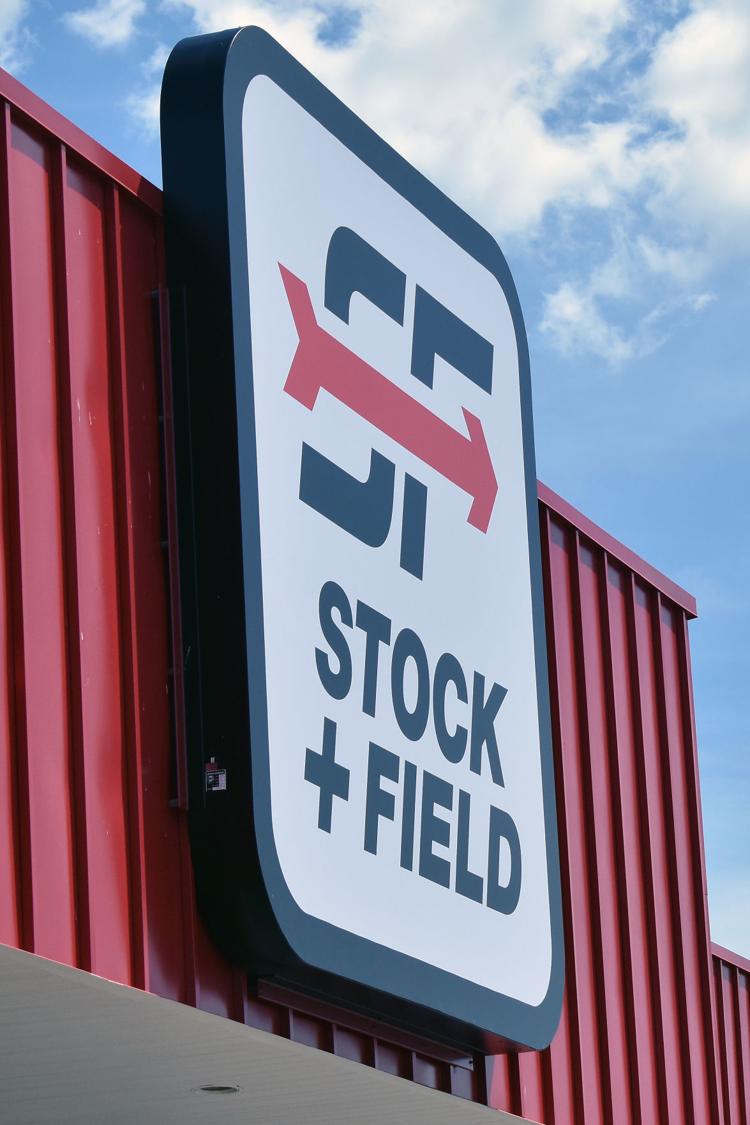 Portage resident Eva Kizorek said she hadn't really heard much about the incoming store, but was impressed upon first looking through the aisles. She especially appreciated that nursing scrubs were for sale and wanted to see what there was to offer.
"It's really nice. They have a lot of variety," Kizorek said. "It looks like a nice store."
She also went to look on Tuesday, "because it's a new store in Portage," she said with a laugh.
Offerings within the building span from pet supplies to tools. There are separate areas for women's and men's clothing, fishing and outdoor needs. An assortment of lawnmowers sits on display and racks of old-fashioned candy greet customers as they enter.
Weldy said the dog wash area has been popular so far. Anyone can use the small garage-like setting to wash their dog for a fee, with towels provided.
A big benefit to the store for a number of residents will be access to items usually found in other cities, Weldy said, noting that people will no longer have to drive to Sun Prairie or other bigger municipalities to find what they need.
Rural Portage resident David Satter, a self-described do-it-yourself type of person, was wandering the aisles for the first time Tuesday to see what was offered. Satter said he wanted to compare prices. He also drew a comparison to Farm & Fleet, the Janesville-based Midwestern chain.
"On approach, you see the store and I think the sign gives you that automatic sense that it's like Farm & Fleet," Satter said. "So, automatically, I'm thinking it's going to be exactly the same kind of stuff."
He said he laughed as the doors opened and large bags of store-brand candy sat along shelves. Satter said he thinks Stock+Field will do well, but also noted that when a large store comes in, smaller ones he appreciates tend to struggle.
"I'm liking what I'm seeing so far," Satter said. "My concern is it could drive away the Tractor Supply we have. I'm real big about small business. I don't generally like big box, but you know, curiosity killed the cat."
Stock+Field changed its name from Big R Stores in July. It was founded in Watseka, Illinois, in 1964. According to the company website, it has 25 stores across the Midwest, including in Wisconsin, Minnesota, Illinois, Indiana, Ohio and Michigan. As part of its renaming, the brand was redesigned "to send a clear message about their offerings and commitment to providing every rural lifestyle enthusiast with a one-stop destination," according to a company press release.
Weldy said the goal of Stock+Field is to provide quality within a bigger layout, but to set themselves apart from a bigger store with that community connection. She said they have nearly 50 employees and are still hiring. They plan to offer a small motor expert in the coming days as well.
"This building has sat empty for a while, so I think people are just glad there's a store in it with products so they don't have to drive far for parts and things they need," Weldy said. "We want to be involved in the community."
Be the first to know
Get local news delivered to your inbox!