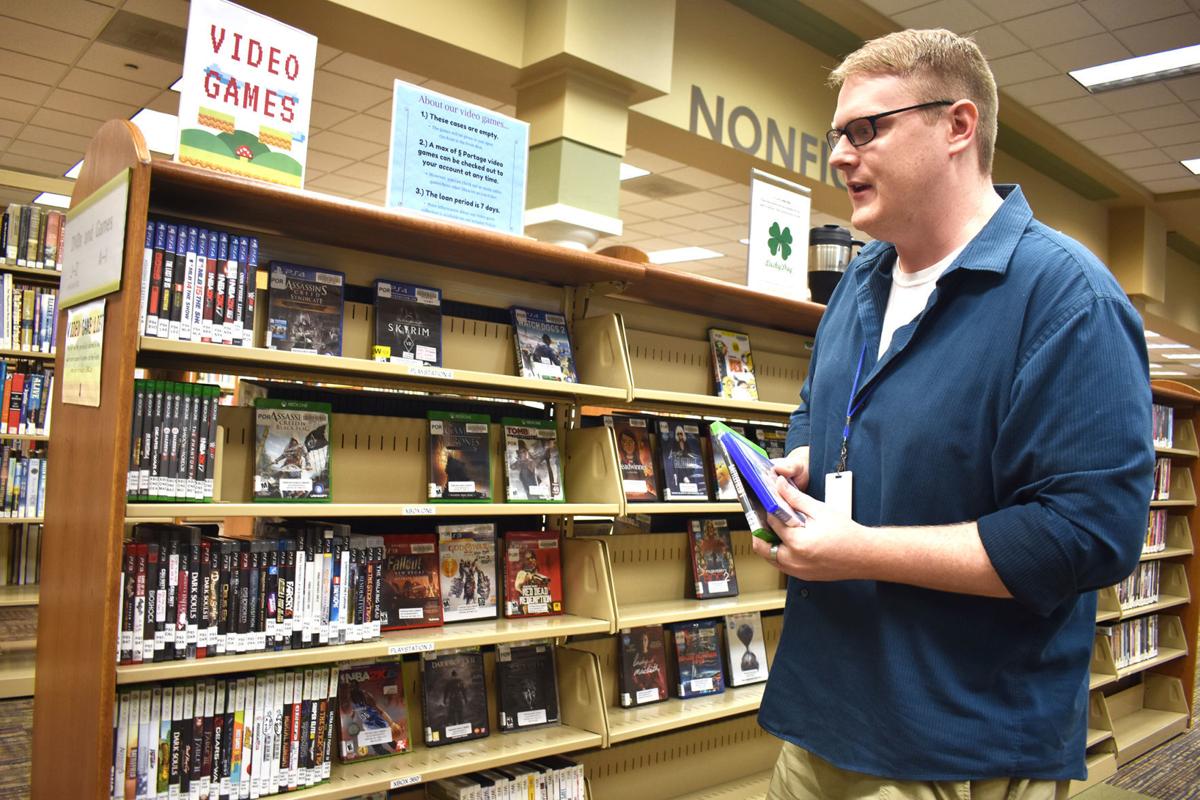 Teens hoping to work in the video game industry would probably find a few surprises from Maggie Wolf when she speaks Friday at Portage Public Library, most of them good surprises.
But Wolf won't sugarcoat her profession as a quality assurance tester for Raven Software in Middleton.
As much as she enjoys her job, it's hard work.
"I think they might be a little bit bored with some of this, actually," she said. "We're working on something now where we just spent the past few days of last week and (Monday) looking at the same thing all day — just one particular spot in the game. It's very much in progress."
The 2011 Portage High School graduate wants to design her own video games, preferably the role-playing games she enjoys most, Wolf said. Quality assurance testing — finding the "bugs" in video games, she explained — is the first step in her career after graduating in 2015 from Ripon College, where she majored in biology and minored in German and Latin.
In college, Wolf's friends played video games from the "Dragon Age" series. Before she tried it for herself, Wolf didn't play many video games.
"Then I got through the whole thing and loved it," she said. The experience led her to try out "Mass Effect," and she loved that game too.
"I remember thinking, 'Wouldn't this be cool? Wouldn't it be fun to come up with my own game?'"
So her career ambitions had shifted, but only slightly: The video games she wants to design someday would be educational, involving conservation and/or language.
Good surprises of the industry for Wolf have so far included working with highly-regarded individuals of the trade — such as special effects artist Gregory Yepes, who has worked on movies like "How to Train Your Dragon 2" and "Harry Potter and the Sorcerer's Stone."
"The longer I'm here, the more people I meet," said Wolf, who started at Raven about a year ago.
Wolf's main advice for teens who want to work in the video game industry is to never stop learning. She had applied for the QA position at Raven "with no knowledge of how to do it," leaning primarily on her skills in basic research. She's good at learning, in other words. Several of her colleagues hold college degrees in applied science, which is another route teens might consider, but many routes exist.
"A very important part of working at Raven is your willingness to learn something new and learn it without being asked, and without expecting anything to come of it," Wolf said. "My biggest takeaway is that when (Raven) looked for people they didn't want all the experience as much as they wanted somebody who could take new knowledge and apply it. If you were a fit, they wanted to work with you."
"In some cases it's about who you know," Wolf admitted. "But if you look for information or mentorship opportunities, emailing designers whose work you respect and asking them for advice," then making friends in the industry might occur organically.
At Raven, Wolf has worked on popular games like "Call of Duty: World War II," which she'll discuss in Friday's presentation.
"There's no doubt the video game industry is huge," said Chris Baker, teen services coordinator at the Portage Public Library who recently led the effort to increase the video game collection in Portage. It's a collection Baker expects to exceed 300 games before the end of 2018, up from just 20 games in September 2017.
At the Wisconsin Library Association state conference in October, Baker will participate in a panel presentation regarding the library's boosted video game collection, which "made some waves in the library world," he said, with many of the libraries now considering taking a similar approach.
"The teens here, they're interested in finding out what they could do to get into game development, as a passion of theirs," Baker said of the Wolf's visit. "Stay tuned and see what else we have to offer."
Follow Noah Vernau on Twitter @NoahVernau