The Columbia County District Attorney's Office filed felony charges against two 21-year-olds Wednesday and police released a video of the suspects assaulting two Portage police officers.
Jacob Hellenbrand-Bell, of Waunakee, and Olivia Boomsma, of Rio, are being held in Columbia County Jail, facing felony charges of battery to a law enforcement officer. Hellenbrand-Bell is being held on $75,000 cash bond, while Boomsma is being held on $50,000.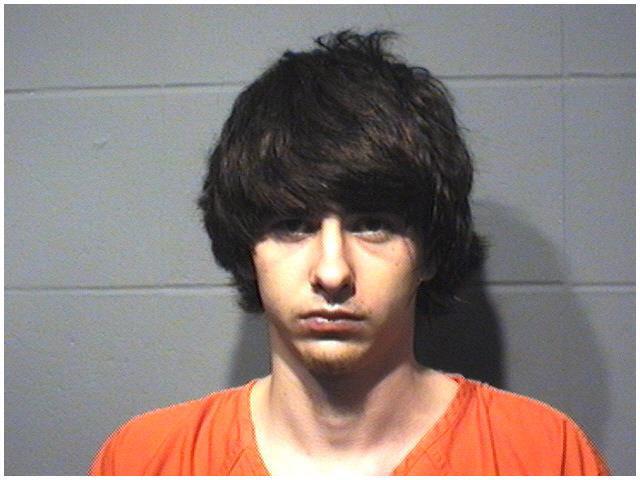 The district attorney's office released the criminal complaint and video Wednesday.
According to the complaint, Officer Brian Lowenhagen and Sgt. Eric Walters were dispatched Monday night to the Ridge Motor Inn for complaints of a man in a truck "tearing up in the snow," then confronting motel patrons, making them feel unsafe.
Patrons told police the man had been frequently seen at the motel speaking with Boomsma, a front desk clerk. When questioned, Boomsma told officers the man was her ex-boyfriend and provided a name other than Hellenbrand-Bell.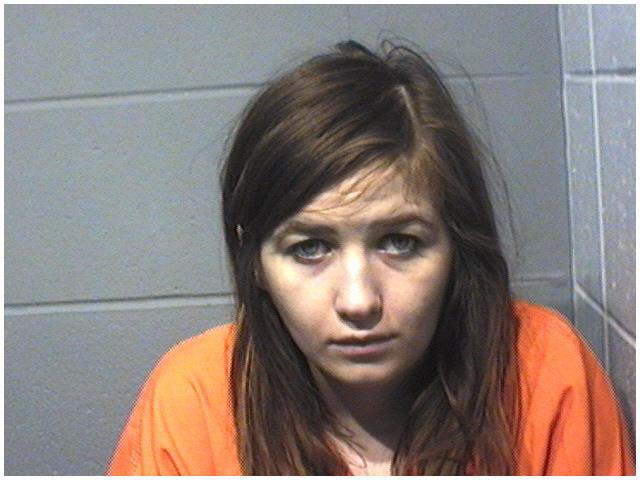 Later that night, Lowenhagen found a truck at Kwik Trip North, 2970 New Pinery Road, matching the description given earlier that evening that was registered to a person with the last name Boomsma with an address matching that of Olivia Boomsma.
Lowenhagen found Hellenbrand-Bell as he was leaving the Kwik Trip restroom and asked him about the motel incident. Boomsma, who also was present, reportedly told Lowenhagen that she had given a false name because she didn't want Hellenbrand-Bell, who was scheduled to begin a jail sentence June 1, to get into trouble.
Hellenbrand-Bell was sentenced April 6 to one year in jail for causing injury while operating a vehicle while under the influence of a controlled substance as a repeat offender. A year earlier Hellenbrand-Bell had been arrested for sideswiping a motorcyclist with his car at nearly 100 mph, shearing the skin from a woman's calf outside Lodi.
You have free articles remaining.
Outside the Kwik Trip on Sunday, Lowenhagen contacted the Department of Corrections Office of Probation and Parole, which recommended Hellenbrand-Bell be taken into custody on a probation hold. As Lowenhagen was arresting Hellenbrand-Bell, Boomsma punched Lowenhagen in the left eye and continued punching him as he attempted to push her away and finish handcuffing Hellenbrand-Bell.
The dashboard camera footage released Wednesday picks up as Walters was responding to the scene after Lowenhagen had not answered Walters' radio calls. The video shows the squad pulling in as Lowenhagen deals with Hellenbrand-Bell on his right and attacks from Boomsma on his left.
Walters runs into the fight and immediately brings Boomsma to the ground to arrest her as Lowenhagen deals with a struggling Hellenbrand-Bell. As Lowenhagen brings the handcuffs around, Hellenbrand-Bell can be seen pivoting off the wall of the store and with his right foot, kicking Walters in the head.
Walters falls over motionless and Boomsma gets back up to argue with Lowenhagen. The video has no audio, but according to the complaint, Boomsma said, "I have a knife in my pocket…"
An off-duty Divine Savior Healthcare nurse came around the corner from the storefront and seeing Walters on the ground, began to check on him.
The complaint states that Boomsma yelled at the woman "I will punch you too…" and yelled at Walters, "You don't deserve to be a cop. You deserve to die."
The nurse grabbed Boomsma and threw her against the wall, holding her there until Walters got up off the ground, two minutes after being kicked in the head, at which point he arrested Boomsma and brought her to the back of his squad, with Hellenbrand-Bell finally under restraint and brought to the other squad a few minutes later.
In court, Judge Alan White said, "This is a violent situation — they just exploded. I'm simply not going to put up with this, nor do I imagine, would any other magistrate."
Hellenbrand-Bell appeared separately later.
"This defendant took action which this court feels is reckless disregard for the officer's life," said White, pointing to recent Wisconsin case in which a punch outside a bar resulted in a fractured skull and homicide charge. "When you kick someone in the head with work boots on, you are taking a significant risk and I am happy we are here and not looking at a brain-damaged or deceased law enforcement officer, or there probably wouldn't be any bond."
Boomsma and Hellenbrand-Bell are scheduled to next appear in court for preliminary hearings April 26.
At his sentencing hearing earlier in the month, Hellenbrand-Bell was warned by the judge that if he failed to comply with probation conditions, he would face re-sentencing with 9½ years of possible prison time.