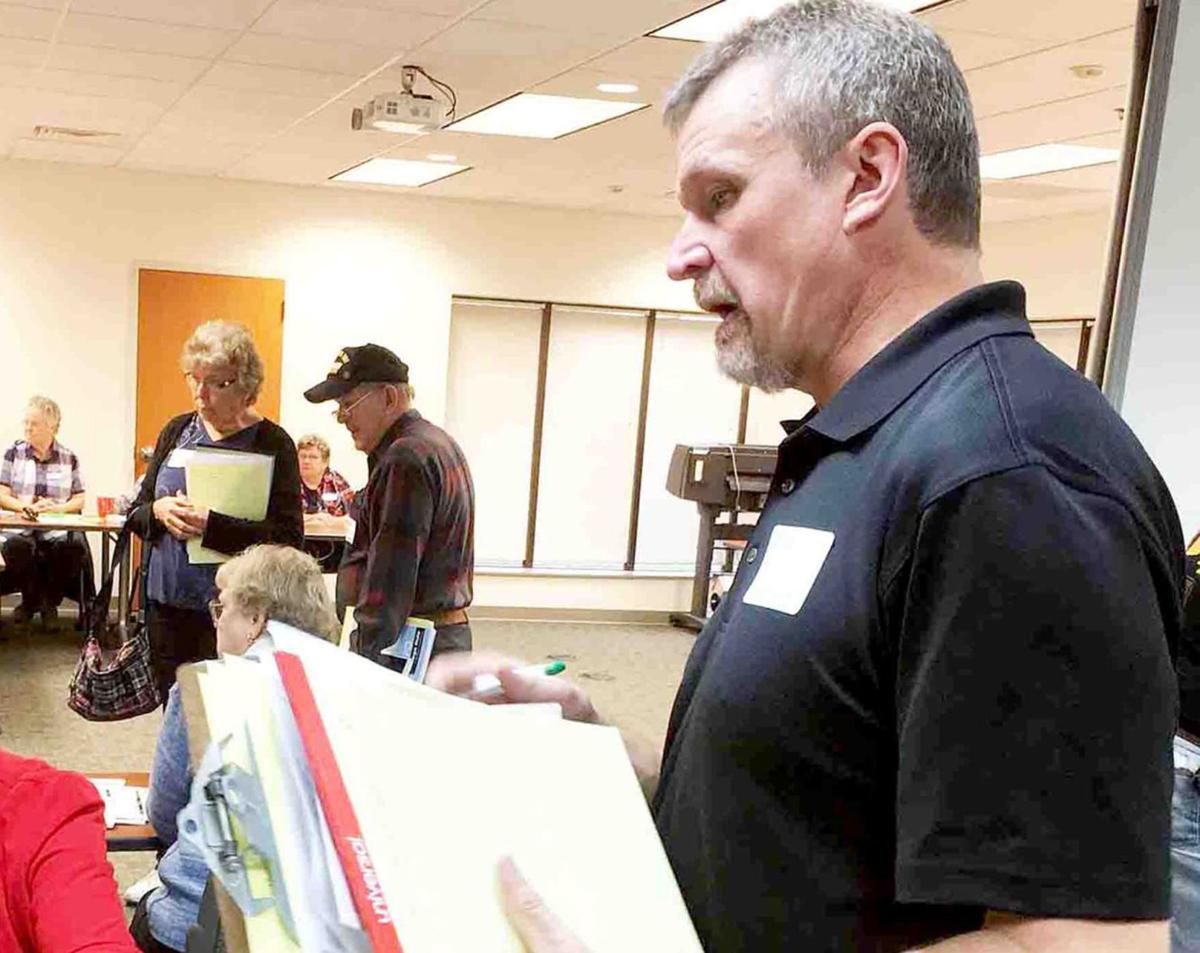 A Dells area man accused of involvement in a plot to kidnap the governor of Michigan will be held without bail as his extradition case continues.
Brian P. Higgins, 52, was charged Oct. 13 in Michigan with one felony count of providing material support to a terrorist act. One month ago, he was held in jail on a fugitive complaint in Columbia County over the outstanding charge in Michigan. Judge Todd Hepler set $10,000 cash bond, which Higgins posted to be released.
Authorities in Michigan then had 30 days to make a formal request to Wisconsin officials for Higgins to be extradited to Michigan. Fourteen men are accused of being a part of a right-wing anti-government militia plot to kidnap government officials that included bringing Michigan Gov. Gretchen Whitmer to Wisconsin to "try" her for "treason." Michigan authorities specifically accuse Higgins of providing use of night-vision goggles and using a dash cam to surveil the governor's vacation home.
The request to transport Higgins to Michigan as a fugitive, signed by Gov. Whitmer herself, made its way to Wisconsin Gov. Tony Evers, who signed a warrant for Higgins' arrest and transport. The extradition warrant was sent to Columbia County Sheriff Roger Brandner. Higgins then turned himself into the Columbia County Sheriff's Office after a hearing Wednesday, and he remains in custody.
At a bail hearing Thursday, Columbia County Assistant District Attorney Jordan Lippert argued that the court does not have the authority to grant bail in the matter. Higgins' attorney Christopher Van Wagner requested that Higgins receive bail under the previous terms.
Judge Todd Hepler ultimately decided that Higgins will be held without bail until further proceedings. Van Wagner has indicated that he will pursue habeas corpus proceedings, or a request that the court determine whether someone's detention is unlawful. Van Wagner has until Dec. 2 to file motions and documents. The state has until Dec. 11 to respond. Van Wagner has until Dec. 14 to respond to the state. A motion hearing is then scheduled for Dec. 15.
Hepler said the Higgins case presents issues that are unsettled legally.
"You would think some issues by now, after centuries of our country's founding, would have been resolved, but they're not," he said. "Many, many are not. This is one of them."
Hepler said one of the reasons bail was previously issued is that it was appropriate to consider before the extradition warrant came in. However, the warrant has since been issued. He said it wasn't clear one way or the other whether bail could be addressed at this point, but the way the law is written appears to consider bail before an extradition request comes in, but does not explicitly consider it after such a request is made.
Hepler said because there is a habeas corpus proceeding pending to challenge whether the warrant to arrest Higgins should have been issued, it serves as a method of recourse for Higgins which substitutes receiving bail during that time. If Higgins is not successful in challenging the warrant in Wisconsin, he will have to go to Michigan and face his charge there.
As the case continues in Columbia County, Van Wagner has signaled that one issue he plans to bring up is that Gov. Whitmer, the victim in the case, also signed the request to have Higgins transported to Michigan on the charge.
Higgins faces up to 20 years in prison and $20,000 in fines for the Michigan charge.
On Oct. 8, the FBI announced the arrest of 13 suspects from across the country, accused of being involved in the alleged kidnapping plot. Higgins was the 14th person to be charged in state or federal court. The Michigan State Police and the FBI report investigating people with ties to the Wolverine Watchmen and the Three Percenters, anti-government militia groups, who trained for acts of terrorist violence and planned the kidnapping.
Documents indicate that some of the men charged conducted combat and firearms training at a rural residence outside Cambria in July.