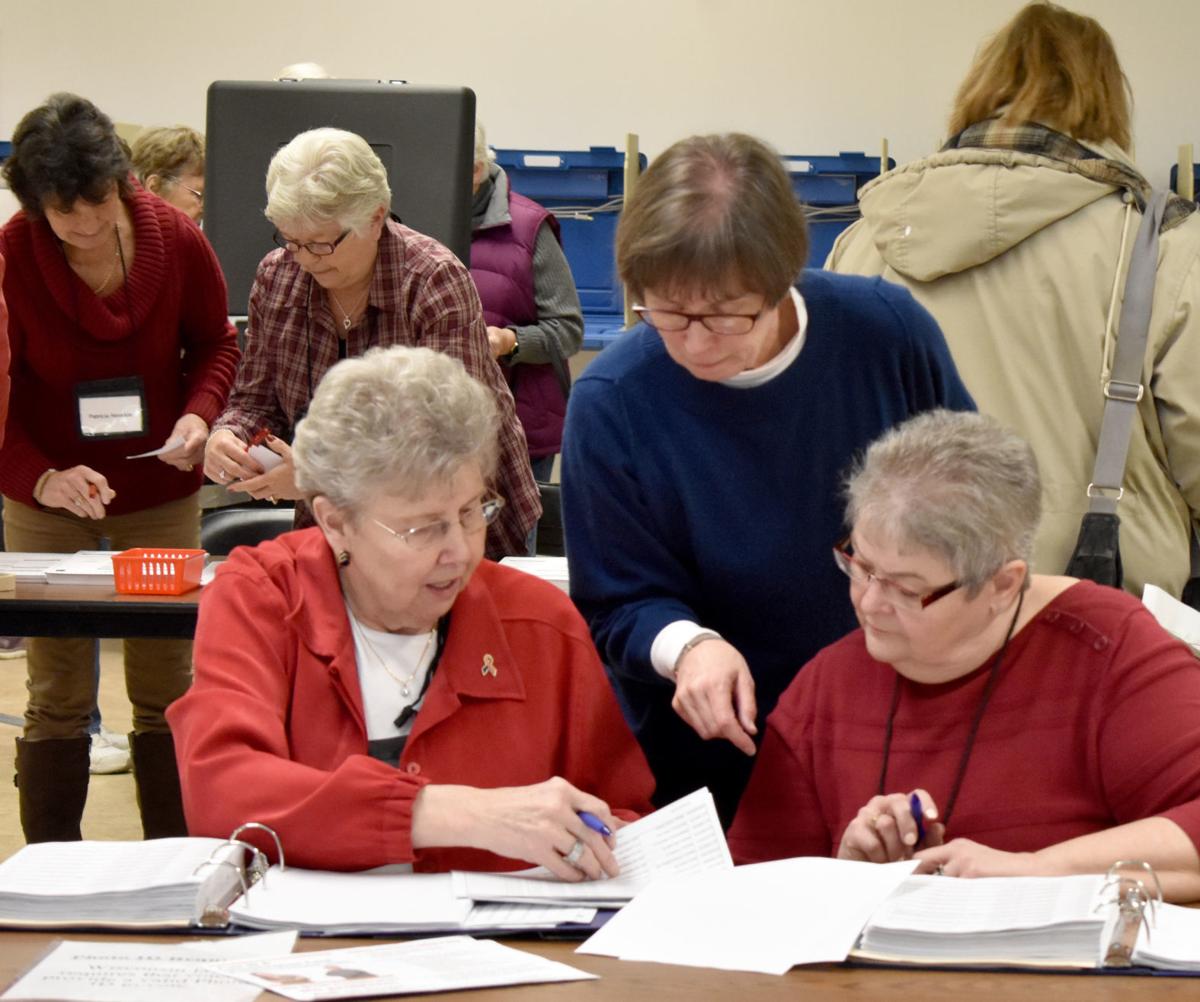 Polling places throughout Wisconsin will be open from 7 a.m. to 8 p.m. Tuesday for the state's spring non-partisan election.
In addition to a statewide race for a seat on the Wisconsin Supreme Court, local cities, villages and towns will choose their elected leaders.
Here are some questions and answers about Tuesday's election.
How can I find out what will be on my election ballot?
The top-of-the-page menu on the website myvote.wi.gov offers an option titled "What's on My Ballot." Click on that option, and you'll be prompted to enter your address, so you can learn where you go to vote, and what elections or referendums will be on the ballot. If you live in Columbia County, the county clerk's office has posted sample ballots for every precinct in the county, at co.columbia.wi.us/columbiacounty. Or you can call the clerk's office at 608-742-9654.
What kind of turnout is expected?
It depends, to a large degree, on what's on your ballot. Precincts with school referendums tend to draw larger crowds than those with uncontested local elections, but it's so hard to predict turnouts, the Wisconsin Elections Commission doesn't even try. The commission, however, does keep year-by-year records of statewide turnouts. For the last spring election, on April 3, 2018 — when it snowed in some parts of the state – about 22 percent of the state's 4.47 million people of voting age (18 as of Election Day) cast ballots.
Do I have to show photo ID to vote?
Yes. State law requires voters to show an accepted form of identification, including a Wisconsin driver's license (may be suspended or revoked), a state-issued ID card, a passport or military identification. Student IDs from Wisconsin schools also are acceptable if they meet certain requirements, such as inclusion of the student's signature and an expiration date no more than two years after the date of issuance.
Can I register at the polling place and vote on the same day?
Yes. To register at the polls, you need to bring your Wisconsin driver's license or state-issued ID card, as the number on the license or ID will be required on the registration form. If you do not have a license or ID, or if yours is expired, you can give the last four digits of your Social Security number.
You also need proof of residence — a current document that shows your name and where you live. These documents can include a driver's license or state ID, a property tax bill, a bank or credit card statement, a paycheck or pay stub or a utility bill.
Follow Lyn Jerde on Twitter @LynJerde or contact her at 608-745-3587.
Be the first to know
Get local news delivered to your inbox!