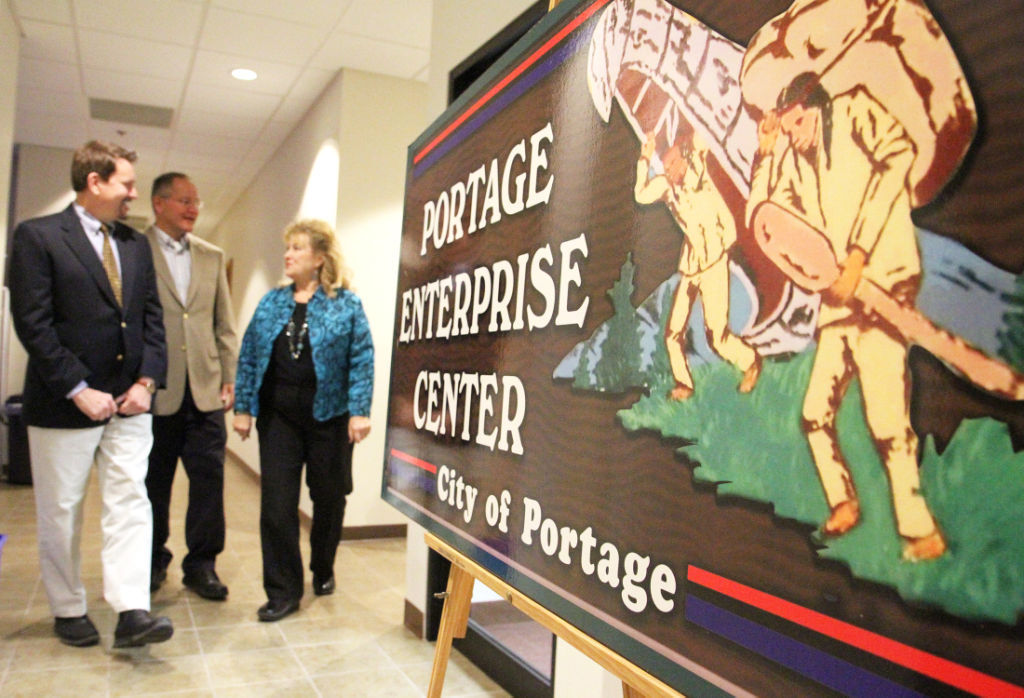 A free public party to celebrate the success of workforce training and new businesses isn't common these days. It is, however, what will happen on Thursday at the Portage Enterprise Center.
The open house at 5 p.m. will include catering from Corner Pocket, live music, a tour of the facility, networking, on site resources for people who want to start a business and success stories from people who are tenants. Further, there will be $1.5 million in revolving loans for business expansion and start-up businesses.
"The job numbers show manufacturing is expanding and this facility has helped with that," said Nancy Elsing, executive director of the Columbia County Economic Development Corporation.
Along with a celebration is the need to create awareness of the 33,000-square-foot incubator located at 1800 Kutzke Road in Portage. It opened January 2011 with support from a $2.4 million grant from the federal Economic Development Administration to Portage and the Columbia County Economic Development Corporation.
"It's the future of Portage and economic security," said Steve Sobiek, director of business development and planning for the city of Portage.
The building is home to the CCEDC offices; as well as Sobiek's department; Madison Area Technical College's satellite location in advanced manufacturing; current manufacturer workers learning new techniques and a number of small business tenants.
You have free articles remaining.
Sobiek said the center has created 12 jobs since January and it also provides tangible hope in juxtaposition to the closing of Staples and Kmart in the city.
Talk of job numbers and creation were high on the list during the latest governor's race, Sobiek said.
"Why aren't we creating more jobs (in the state) and no one, in my opinion, drilled down what is the strategy to create jobs. Here in Columbia County we have a strategy to create jobs," he said.
"The center is a huge success story and this event is an opportunity for people to learn more about the center, the tenants there and the successes they've had. To see it go from that concept stage to this is amazing," said Jeff Noble, instructor of small business entrepreneurship for MATC.
In about a month, MATC will expand its advanced manufacturing center in the building, Sobiek said, and a new client just signed a lease and will be looking to hire 100 or more people in the next couple of years.
The event is hosted by MATC in partnership with the city of Portage; the Portage Enterprise Center; Portage Area Chamber of Commerce and the Columbia County Economic Development Corporation.
"If you have a dream about starting a business come Thursday," Elsing said.