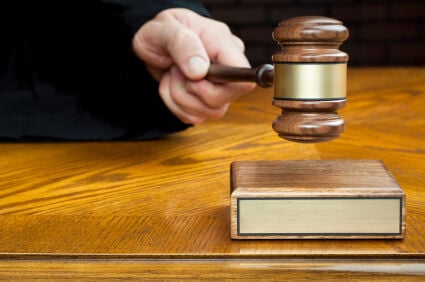 A 41-year-old Waunakee woman has been charged with OWI homicide and reckless homicide for a wrong-way crash on Interstate 94 in Monroe County that killed a person and seriously injured two more, authorities reported.
A criminal complaint alleges that Carrie Herbst was driving east on I-94 around 9 p.m. on Oct. 3 when she exited near Three Bears Resort, then turned around, drove back up the exit ramp and west in the eastbound lanes for about a mile before colliding with other vehicles, Monroe County District Attorney Kevin Croninger said in a statement.
A witness told authorities he had traveled behind Herbst's vehicle on I-94 and exited at the same time. The witness said he observed Herbst's vehicle weave across the lanes of travel, Croninger said.
An open intoxicant was found in Herbst's vehicle, Croninger said.
Following an investigation, Herbst was arrested by the Monroe County Sheriff's Office, Croninger said, and he charged her with first-degree reckless homicide and homicide by intoxicated use of a motor vehicle.
Herbst made her first appearance in Monroe County Circuit Court on Wednesday and is due back in court on Jan. 10, Croninger said.
Authorities ask anyone who believes they may have been a motorist on I-94 at the time of the crash or who believes they may have information about the crash to contact the Monroe County Sheriff's Office or the Wisconsin State Patrol.
The crash left Cameron Hazzard of South Haven, Minnesota, with a shattered pelvis, and his family is raising funds through a GoFundMe page.
"My brother Cameron is a one-of-a-kind person," Nick Hazzard said. "He will lay everything on the line to pursue his dreams and provide for his family. The man never stops moving; he's always working on something."
Cameron Hazzard was hauling heavy equipment when a van traveling west in the eastbound lane collided with Hazzard's truck and caused it to flip over.
Hazzard removed his seat belt, located his small chihuahua Luna and crawled to safety with a shattered hip. Once he was a safe distance from the truck, he laid in the ditch and waved his phone in the air for almost 15 minutes before someone was able to come to his aid.
Paramedics transported Hazzard to Tomah Health. He was then transferred to Mayo Clinic in Minnesota, where he could receive specialized care. Doctors needed more than six hours of surgery to remove bone fragments and repair what remained of his hip socket.
He faces a long rehabilitation and also financial hardship after the loss of his commercial vehicle and inability to work. He and his fiancee only recently launched their first company together, Innovation Transportation Solutions.
"I know that he'll pick up the pieces and build himself back up, but that doesn't mean I can't help him like he has helped so many others," Nick Hazzard said.
Photos: Madison's most dangerous intersections, as seen from space
No. 10: Packers Avenue and International Lane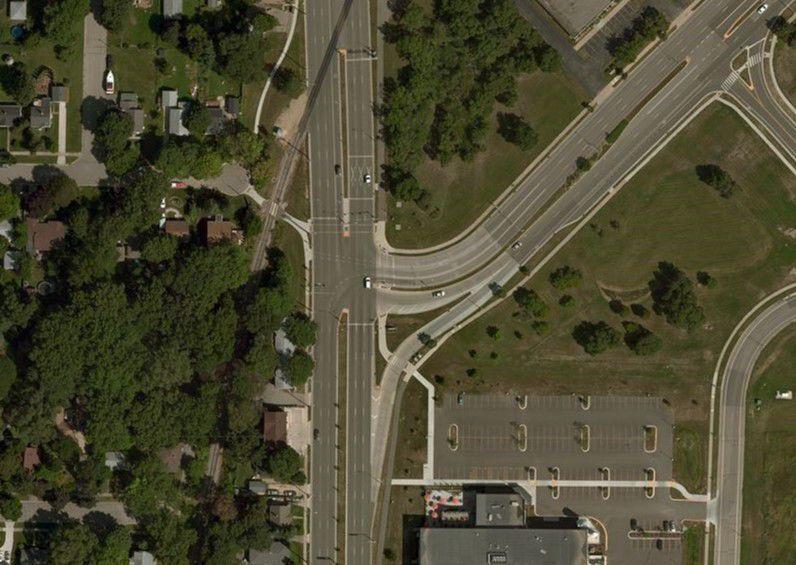 No. 9: Zeier Road and East Washington Avenue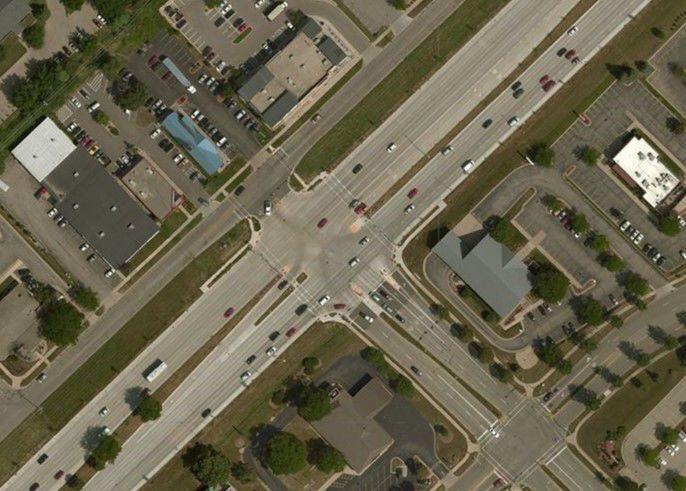 No. 8: South Park Street and West Badger Road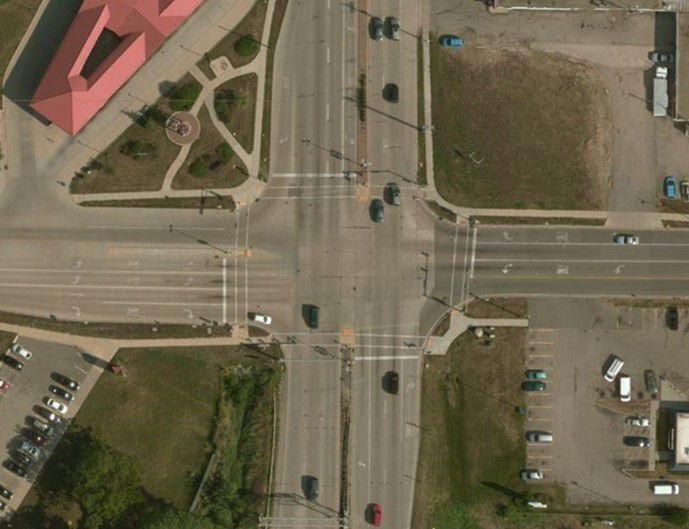 No. 7: Thierer Road and East Washington Avenue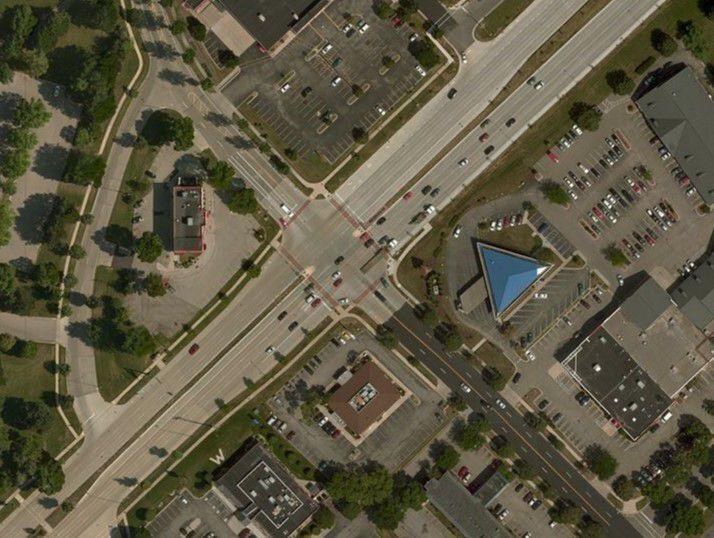 No. 6: North First Street and East Washington Avenue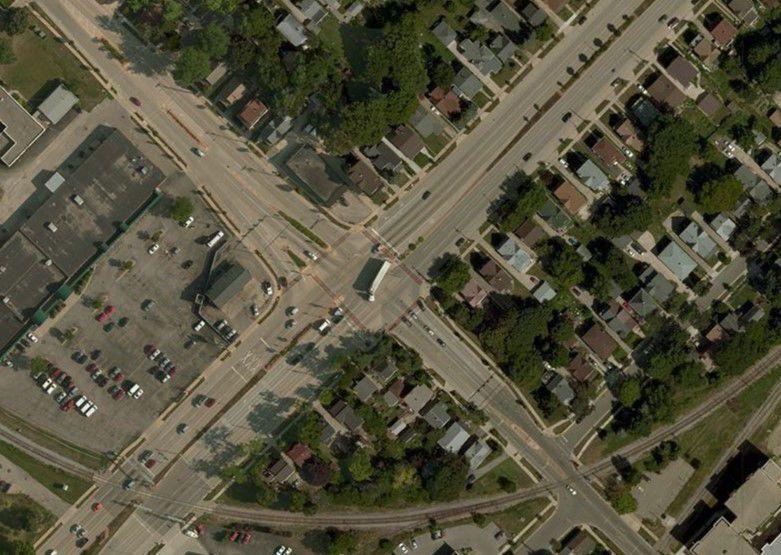 No. 5: Buckeye Road and South Stoughton Road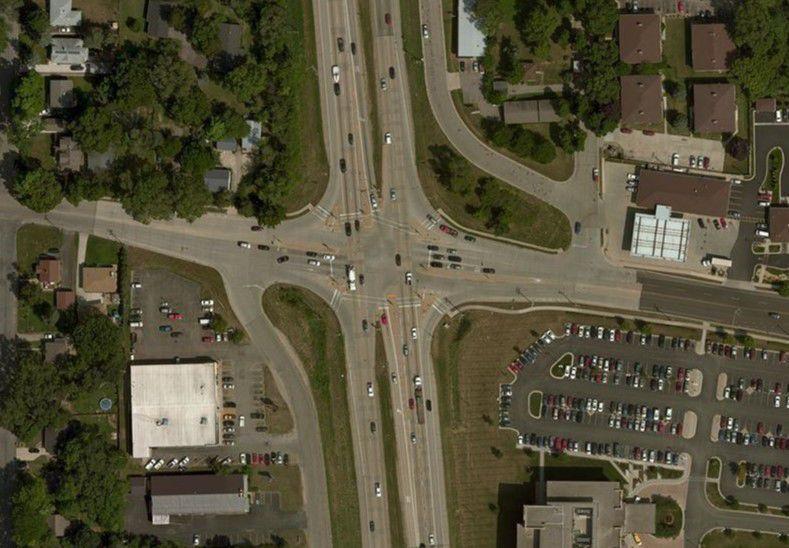 No. 4: South Baldwin Street and East Washington Avenue
No. 3: North Stoughton Road and East Washington Avenue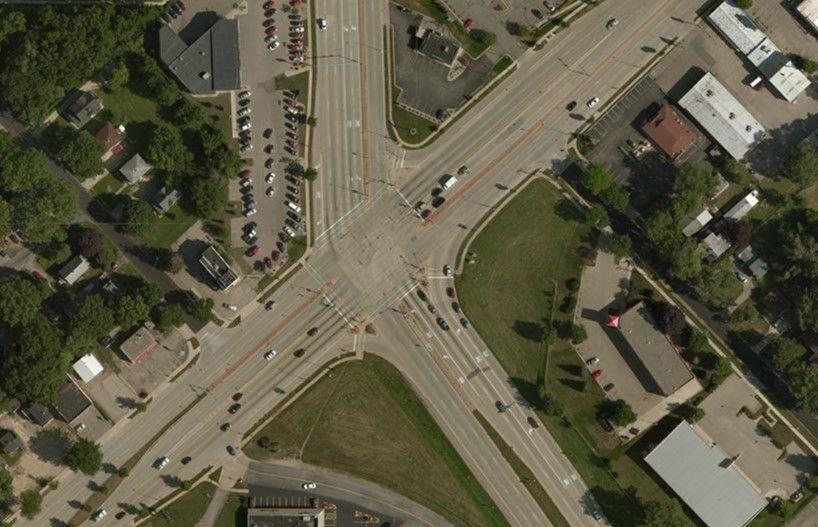 No. 2: Watts Road and South Gammon Road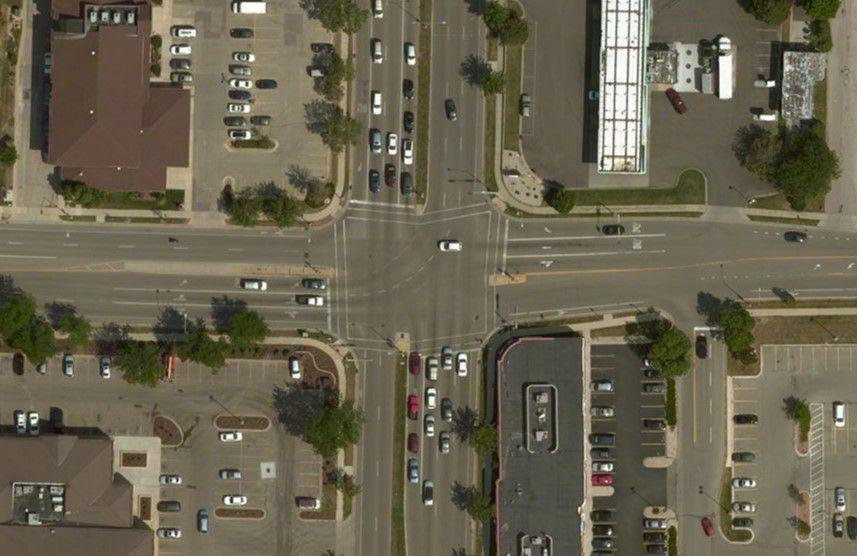 No. 1: Pleasant View Road and Mineral Point