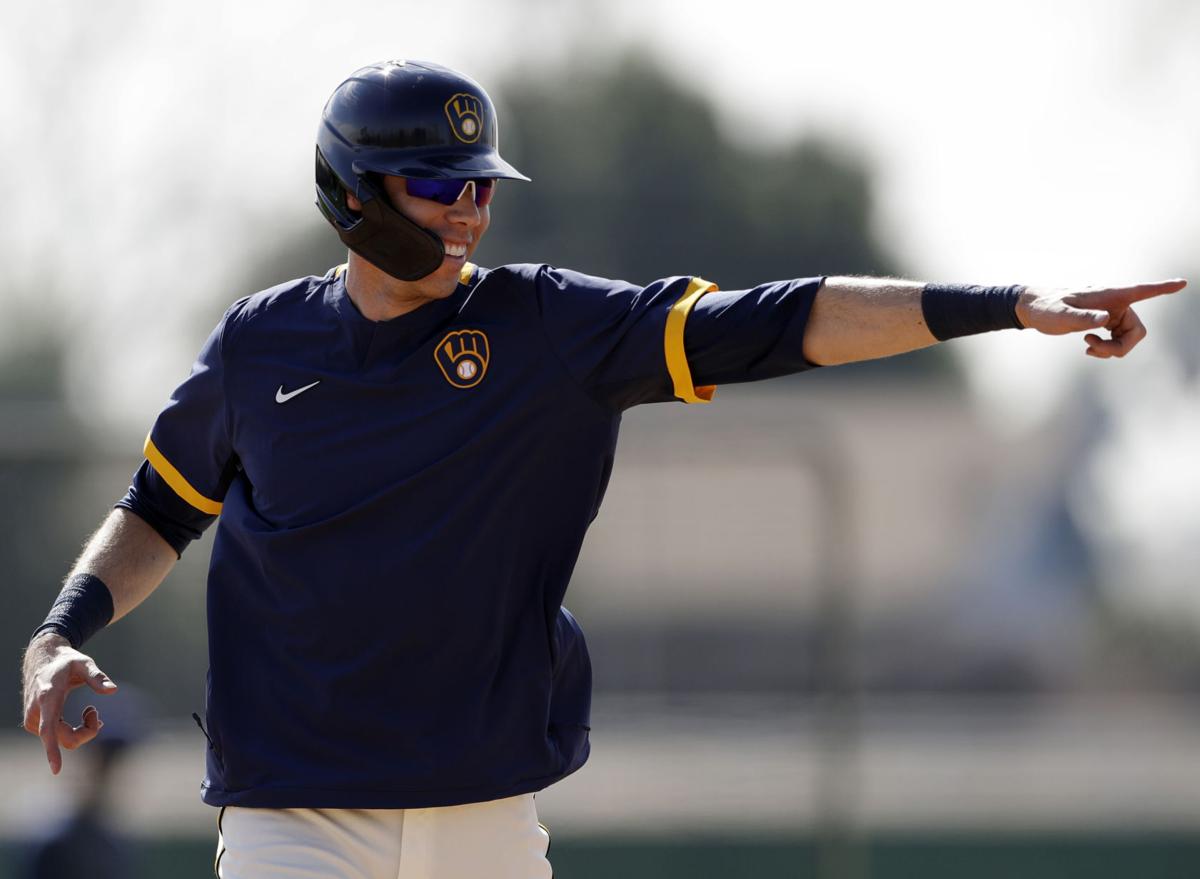 When I was growing up, a video game system like the Nintendo 64 or Playstation were luxuries that existed only at friends' houses.
At home, not so much, as my brother and I were limited to games on our desktop computer. Among our favorites were the Backyard Sports games from Humongous Entertainment.
From Backyard Baseball to Backyard Football and Backyard Soccer, being able to craft my own team, featuring the 30 Backyard Kids, was endless entertainment. From the "G.O.A.T.", Pablo Sanchez, to the speedy Pete Wheeler and tennis-loving Webber twins, Sidney and Ashley, there was something for everyone.
After Backyard Baseball and Backyard Soccer initially came out in 1997 and 1998, Backyard Football became a game-changer in 1999. On top of the 30 original kids, Humongous Entertainment added eight NFL players re-imagined as kids, including Drew Bledsoe, Randall Cunningham, John Elway, Steve Young, Brett Favre, Jerry Rice and Barry Sanders.
While the addition of the eight professionals was a major innovation, Backyard Baseball's follow-up in 2000 took things to a different level. Backyard Baseball 2001 expanded on the example set by Backyard Football, converting a whopping 31 players, one per franchise with the exception of the Cincinnati Reds, into childhood versions of themselves.
Being a Cubs fan, I had the chance of selecting Sammy Sosa alongside the Cardinals' Mark McGwire and the Reds' newly acquired Ken Griffey Jr., while pairing them with Vladimir Guerrero of the then Montreal Expos and the late Tony Gwynn. The combinations were endless and it was so special to see pro players intertwined with the Backyard Kids.
In my internet stumblings during quarantine, I found multiple video game streamers playing Backyard Baseball, and those heartwarming memories came rushing back. Seeing that game again created such a fervor that I found out how to get my my childhood favorites back on my personal laptop and have found time to play them again in my off time.
It also made me think about what a current iteration of Backyard Baseball would look like with current Major League Baseball pros. With baseball's owners and players finally ending their tense negotiations and games set to begin at the end of the month, now seemed like as good a time as any to take that deep dive into selecting this hypothetical crop of players.
With that being said, here are my ideal selections for Backyard Baseball 2020:
Arizona Diamondbacks: Ketel Marte — Marte was named the NL's starting second baseman in the All-Star Game last season and has all the tools to go toe-to-toe with the Backyard Kids.
Atlanta Braves: Ronald Acuña Jr. — The 2018 NL Rookie of the Year became a member of the 30-30 club last season and could rival the versatility of Jocinda Smith.
Baltimore Orioles: Chris Davis — From Mark McGwire to Frank Thomas to Mo Vaughn, plenty of sluggers have laced round-trippers at Sandy Flats in the past, and Davis would be another great addition to that list.
Boston Red Sox: Chris Sale — The lanky lefty could pick out the corners and fool any of the Backyard Kids with his sidearm throwing motion.
Chicago Cubs: Javy Baez — Baez may have more fun playing than any other player on the Cubs, and that deserves to be turned into the childhood version of himself that dreamed about getting to the majors.
Chicago White Sox: Tim Anderson — While he may rub people the wrong way, he has a lot of fun and every good team needs one of those players that gets under the opponents' skin.
Cincinnati Reds: Joey Votto — Votto may have a little bit more wear on the tires than some of the other selections, but at 36 he still has plenty of fun on the field.
Cleveland Indians: Francisco Lindor — Lindor has plenty of fun when he's on the diamond and isn't nicknamed "Paquito" and "Mr. Smile" by mistake.
Colorado Rockies: Nolan Arenado — A three-time NL home run leader and a seven-time Gold Glove winner, Arenado can do it all, and that's valuable on Parks Dept. Field No. 2.
Detroit Tigers: Miguel Cabrera — The 37-year old already has one Backyard Baseball appearance on his resume in 2010, so why shouldn't he be up for grabs a decade later.
Houston Astros: José Altuve — Speed, defensive skills and power at the plate, all in a diminutive frame, Altuve is essentially the real life incarnation of Pablo Sanchez.
Kansas City Royals: Salvador Pérez — Pérez may not have the same type of power as some catchers in the past like Mike Piazza, but he would be vital in cutting down would-be base stealers on any field.
Los Angeles Angels: Mike Trout — From his skills at tracking down fly balls to hammering hits and stealing bases, Trout's all-around play rivals any of the Backyard Kids.
Los Angeles Dodgers: Clayton Kershaw — Like Randy Johnson in the Backyard Baseball 2001, Kershaw is the perfect hard throwing lefty to put on the bump.
Miami Marlins: Brian Anderson — The 6-foot-3 Anderson would provide a good one-two punch in the heart of any lineup alongside Keisha Phillips.
Milwaukee Brewers: Christian Yelich — A lethal left-handed bat, the 2018 NL MVP could easily punish opposing pitchers on the short right-field fence at Eckman Acres.
Minnesota Twins: Byron Buxton — With a streak of 33 straight stolen bases under his belt, "Buck" has speed for days that could be lethal paired with Pete Wheeler.
New York Mets: Jacob deGrom — A blistering fireball or lethal right hook from deGrom would mow down batters one after another, hopefully with some sick flow blowing in the breeze.
New York Yankees: Aaron Judge — The 6-foot-7 outfielder would arguably be the tallest player to ever take the field at Tin Can Alley, but he has easily enough power, no Aluminum Power Bat necessary.
Oakland A's: Matt Chapman — With stellar range, arm strength and accuracy, Chapman could slow down any screaming line drive sent his way.
Philadelphia Phillies: Bryce Harper — On top of his plate prowess, the roving right fielder would be a hot commodity at Playground Commons.
Pittsburgh Pirates: Josh Bell — After becoming just the fourth player to hit a ball on the fly into the Allegheny River at PNC Park, Bell would have no trouble going yard at Steele Stadium.
San Diego Padres: Fernando Tatis Jr. — Tatis Jr. might be the youngest player on this list, making him a natural fit, not to mention his incendiary speed that will come in handy off a crazy bunt.
San Francisco Giants: Buster Posey — The three-time World Series champion caught every game in the Giants' 2010 run, and would be the perfect backstop for any hurler.
St. Louis Cardinals: Yadier Molina — Molina is a seasoned catcher any team can rely on, and despite my despise for the Cardinals' stalwart, every game needs a fired up, wily veteran.
Seattle Mariners: Kyle Seager — With strong defensive skills and eight consecutive 20-plus home run seasons, Seager could rock on alongside the Khan brothers.
Tampa Bay Rays: Ji-Man Choi — The designated hitter, first baseman and outfielder is the perfect utility pick for any Backyard team.
Texas Rangers: Corey Kluber — Given his stoic roboticism and 1,461 career strikeouts to date, the "Klubot" may rival the consistency of Mr. Klanky.
Toronto Blue Jays: Vladimir Guerrero Jr. — Vladimir Guerrero Jr. carries much of Toronto's youth movement hype, so it's only fitting that he follows in his father's footsteps.
Washington Nationals: Juan Soto — Soto is one of the biggest rising stars in baseball and his patented "Soto Shuffle" would be great to see animated into the Backyard Sports universe.
Follow Sean Davis on Twitter @SDavis_PDR or contact him at 608-745-3512.
Be the first to know
Get local news delivered to your inbox!