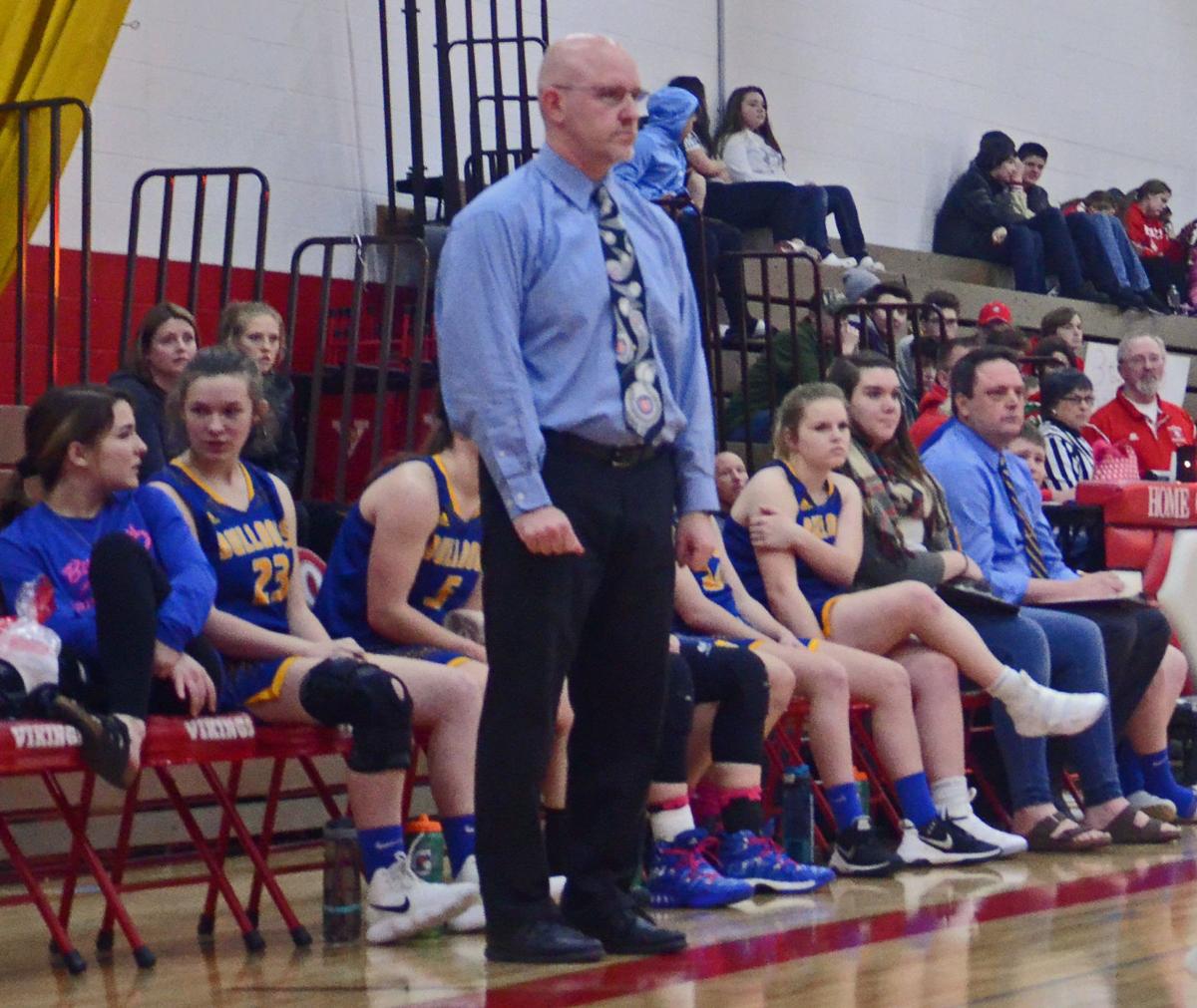 PARDEEVILLE — Just six weeks after beginning the search for a new varsity football head coach following the resignation of Tyler Johnson being approved in early April, the Pardeeville High School athletic department is now also looking for a new varsity girls basketball head coach.
Pardeeville's girls basketball head coaching position officially opened up on Monday night, when the Pardeeville Board of Education approved the resignation of Mike Brouette as the program's head coach.
Brouette has been Pardeeville's head girls basketball coach for the last six seasons. He was hired prior to the start of the 2014-15 season, replacing Alice Reigel as Pardeeville's head coach. Reigel served in the position for one season, following Ralph Turner, who stepped down after the 2012-13 season.
Brouette leaves Pardeeville with a 68-72 record, including a 12-11 mark in his final season, which wrapped up with a 44-29 loss to Waterloo in a regional semifinal game on Feb. 28. Brouette's daughter Callie is a graduating senior at Pardeeville who played for her father the last four seasons. Brouette's oldest daughter Mikayla also played for her father in his first three seasons on the job.
"I just felt I needed a break and maybe a change of scenery," Brouette said of his decision during an interview on Tuesday. "Just with both of my girls graduating, and evaluating my core values with the core values of the school district."
Brouette's best season with the Bulldogs came in the 2016-17 season when Pardeeville was 19-5 overall and finished tied for second in the Trailways West Conference at 14-4. That season ended with an 83-30 loss to La Crosse Aquinas in a regional final game. That Aquinas team would go on to finish as the Division 4 state runner-up that season. That was Pardeeville's first and only appearance in a regional final game since the program won a Division 3 regional championship with a 56-54 overtime victory over Marshall in 2003.
Brouette, who said he hopes to continue coaching basketball somewhere down the road, said he feels good about the direction the Pardeeville program is headed.
"What I'm most proud of was what I was able to build. When I first took over we were struggling to even have enough players for one team, and as I leave the program, we're on the verge of having enough for three teams, when many other, even bigger schools, schools like Marshall and Waupun, have not even enough for a JV. I was able to build that up."
After Pardeeville's 19-win campaign in the 2016-17 season, the Bulldogs were unable to continue their success. Following that season, the Bulldogs were a combined 33-36 over the next three years.
Brouette, who said he thought the decision for him to leave Pardeeville was mutual between him and the administration, thinks there are a few things that need to happen for the program to take the next step.
"I think a couple things. One would be school and administrative support behind the program. Not even just the basketball program, but all athletic programs at this point," Brouette said. "I think it's (headed) in the right direction. If you look down the ranks of the youth programs, there are a lot of kids, so we have a lot of depth coming through, a lot of classes coming through with 15 or 16 kids. So I think it's in the right direction, where kids have to raise their level, not be guaranteed playing time. So just that ability to compete day in and day out in practice, which we had finally gotten to in the program."
Get in the game with our Prep Sports Newsletter
Sent weekly directly to your inbox!