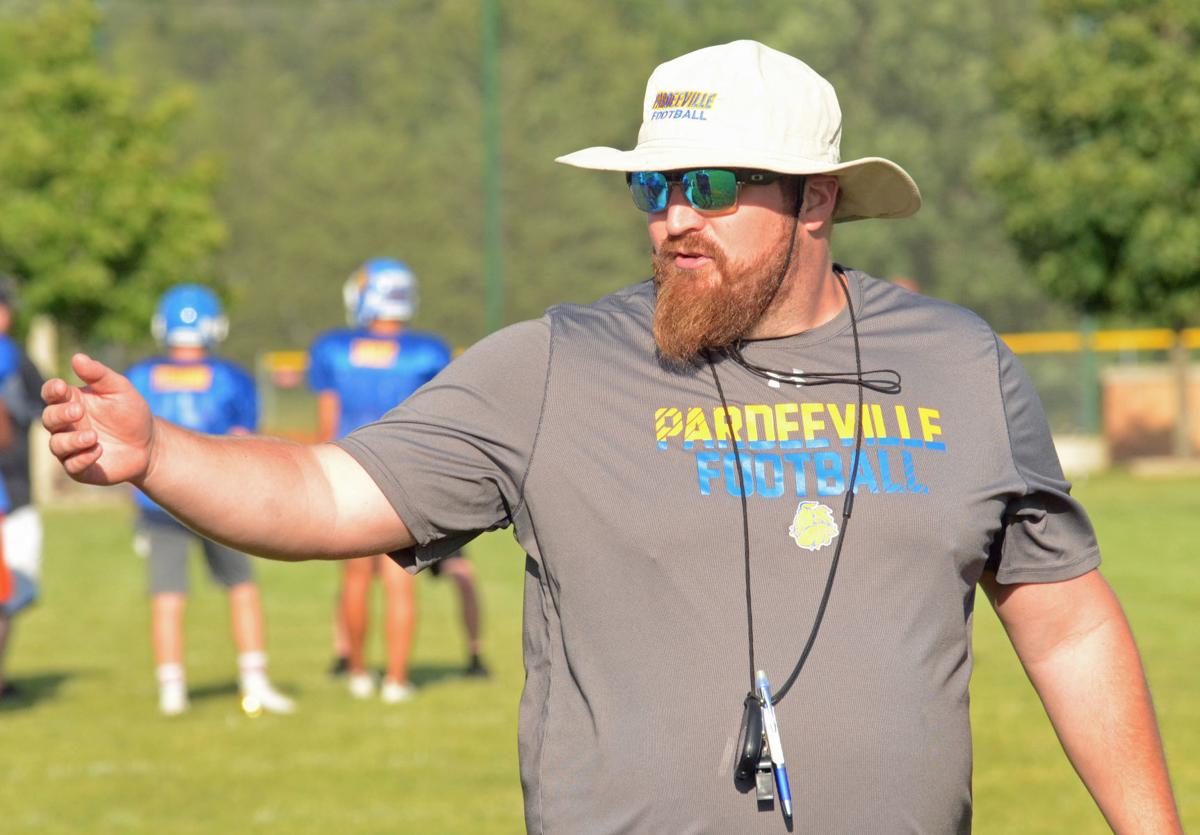 PARDEEVILLE — When the prep football season begins in less than four months, Pardeeville will have a new coach at the helm.
Tyler Johnson's tenure as Pardeeville's head football coach officially ended on Monday, when the Pardeeville School Board approved his resignation at its April meeting.
Johnson coached the Bulldogs for four seasons, compiling a record of 18-20. Pardeeville qualified for the playoffs in two of the four seasons under Johnson, but bowed out in the opening round of the postseason each time.
Johnson, who teaches in the Poynette school district, could not be reached for comment on Friday night.
Johnson was hired before the 2016 season, taking over for Ron Hulberg, who resigned to spend more time with his family. In Johnson's first season with the Bulldogs, Pardeeville finished 4-5 overall, and tied for fourth place in the Trailways Large Conference with a 2-4 record, which led to the Bulldogs missing the playoffs for the first time since 1998.
Johnson was able to get Pardeeville back in the playoffs in his second season in 2017, when a veteran squad finished 6-4 overall. It was also Pardeeville's best conference finish under Johnson, as the Bulldogs finished third in the Trailways Large Conference with a 4-2 record, but had their season end with a 36-0 opening-round playoff loss at Cuba City.
Pardeeville again missed the playoffs in 2018 — finishing 4-5 overall and 2-4 in the conference — but rebounded to earn a postseason bid in 2019, when the Bulldogs finished 4-6 overall and 3-3 in conference play. Pardeeville's season ended in 2019 with a 55-28 opening-round playoff loss to Manawa.
Before coming to Pardeeville, Johnson spent one season as an assistant football coach at Poynette High School. Prior to that, he was a graduate assistant coach at the University of Minnesota Duluth for two seasons, and before that he was an assistant coach for three season at Rhinelander High School, where he graduated in 2005.
Johnson also played college football at Minnesota Duluth, where he was part of a team that won an NCAA Division II National Championship in 2008.
Whoever takes over the Pardeeville program this fall will also be leading the program into a new conference. Statewide realignment is scheduled to go into effect this fall, and the Bulldogs will be playing in the eight-team Eastern Suburban Conference. Joining Pardeeville in the conference will be Cambridge, Clinton, Dodgeland, Markesan, Marshall, Palmyra-Eagle and Waterloo.
Get in the game with our Prep Sports Newsletter
Sent weekly directly to your inbox!