Two new champions will be crowned this weekend when high school curling teams from all over Wisconsin gather at the Wausau Curling Club to compete in the Wisconsin State High School Curling Championships on Friday and Saturday.
The area will be well represented at the event, as Portage, Pardeeville and Poynette all have teams that among the top seeds at the event who will be gunning to win a state championship.
The championship includes 16 boys teams and 16 girls teams who are divided up into four pools of four teams. Each team will face the other three teams in their pool with the top team in each pool advancing to the semifinals on Saturday afternoon. Then each semifinal winner will advance to the finals to play for a state championship.
Here is a closer look how Portage, Pardeeville and Poynette boys and girls teams stack up heading into the state championships:
Portage girls
Portage's top girls team enters the event as the No. 1 overall seed, meaning it will have the easiest road to Saturday's semifinals. The team, which is skipped by junior Anna Tamboli, who throws third stones, won the prestigious Tietge Bonspiel in Wausau in early January, and also won the Southern Conference Championship.
Tamboli's rink, which also includes senior Kelly Zander at vice skip, junior Aubrey Rietmann at second and senior McKenna Przybyl at lead, did suffer it's only loss of the season last Tuesday, when it lost to Pardeeville, 6-4. Portage also enters the event as the defending champions, but Tamboli is the only member of this year's team that won last year's championship. Graduated seniors Sam Jones, Ellie Vorpahl and Halie Maier were the others. Portage also won girls state titles in 2015, 2014, 2013, 2010 and 2008 most recently.
Portage girls coach Jim Shlimovitz said his top team will be in good shape if it continues to play as one unit.
"They got to be a team. If we can get the team concept and everybody is thinking the same and concentrating the same, they'll do fine," Shlimovitz said. "We just can't get individuals who think they can win the game on their own. It has to be a team dynamic and a team game. This is a good team. They're good individuals. Now we got to come together as a group."
Portage is also sending a second girls team to Wausau this weekend, as sophomore Lauren Hein skips a team that enters as the 11th overall seed. Joining Hein on the team is freshman Meara Lehman at third, junior Abby Zellmer at second and junior Rubie Kohn at lead.
Hein's team won't have an easy path to the semifinals, as it will play sixth-seeded Wausau West and third-seeded Stevens Point to begin pool play on Friday, but Shlimovitz isn't counting them out.
"They can play with any team," Shlimovitz said. "They have improved their game dramatically over the last two weeks. Lauren Hein has taken the reins of that team and really has those girls playing at a high level. If they make the shots, they will win."
Poynette girls
Poynette's top girls team enters as the No. 2 overall seed, behind only Portage. The team consists entirely of seniors, including Abby Marquardt at skip, Mollie Blochwitz at third, Tabitha Crase at second and Alexis Lannoye at lead.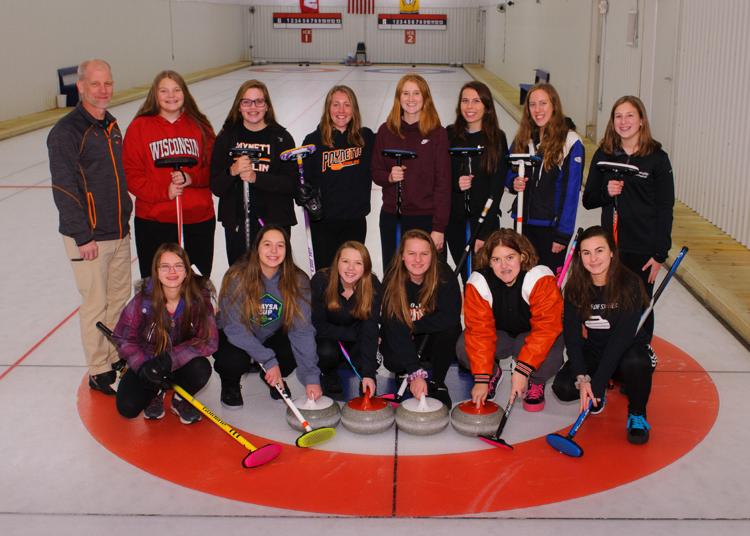 The Pumas have played Portage's Tamboli team three times this season, and have lost all three, but only one of those matchups came with Poynette's entire varsity lineup intact. That came on Jan. 28 when Portage stole a point in the final end for a 7-6 victory at the Portage Curling Club.
The Poynette girls will be trying to end a 35-year state title dry spell. The last time the Poynette girls won a state curling championship was 1985, when the team of Karen Dunn, Sue Schill, Marnie Vaningan and Norene Bock won. The Poynette girls also won state titles in 1979 and 1977.
Poynette girls coach Tim Amundson thinks his team is ready to compete for a championship.
"The big thing they need to concentrate on is, when they change the weight to be accurate," Amundson said. "When they go from a takeout to a draw."
The Marquardt rink will face Lodi, Wausau East's top team and Medford in pool play.
The Poynette girls are sending a second team to the state championships. The team, which is skipped by sophomore Jessa Riedash, and also includes sophomore Abby Klink at third, freshman Peytyn Kolberg at second and freshman Kialee Fox at lead, enters as the No. 12 overall seed. The team is joined in its pool by Pardeeville, D.C. Everest and Marshfield's second team.
Amundson wants to see the Riedash team play well this weekend.
"I would like to see them be competitive in that bracket they are in, to win at least one game, but actually be in it at the end for the other two games," Amundson said.
Pardeeville girls
The Bulldogs head to Wausau with plenty of confidence after handling top-seeded Portage its only loss of the season last week at the Portage Curling Club. The team, which is skipped by sophomore Kylee Barden, and also includes junior Hailie Gilbert at third, senior Stella Jisa at second and senior Danielle Williamson at lead, as well as sophomore Maddy Anderson as an alternate, enters the event at the No. 4 overall seed.
You have free articles remaining.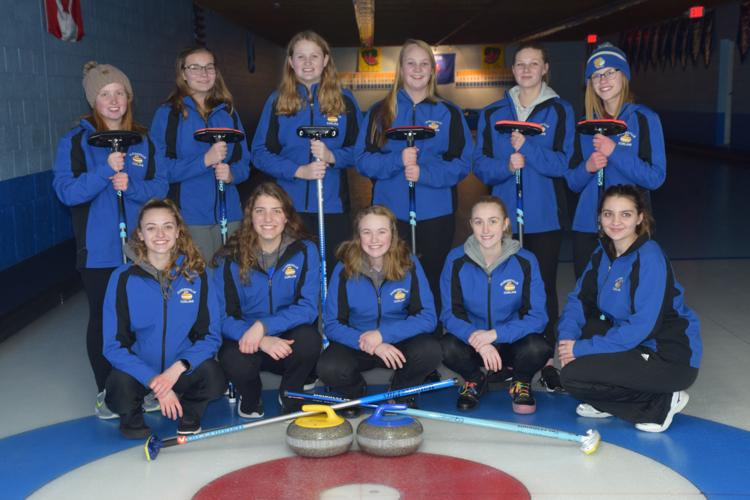 Pardeeville coach Amanda Seichter said the team is ready to go.
"I really think they are (playing their best)," Seichter said. "I think we found the right lineup and the right combination of where everyone plays their best and how well the girls communicate with each other."
The team played in the Kyle Satrom Memorial Junior Bonspiel in St. Paul last weekend and returned home as the runner-up of the second event.
Pardeeville will open pool play against Marshfield's second team and Poynette's second team on Friday. A trip to the semifinals could come down to Saturday's game against No. 5 seed D.C. Everest.
The last state title for a Pardeeville girls team came in 2006, when the team of Melanie Meincke, Hannah Elko, Maggie Shaklee and Laura Mitchell won it all.
Portage boys
The Warriors are sending two teams to Wausau this weekend, with the top team, skipped by junior Braedan Scheibach, coming in as the No. 4 seed. Joining Scheibach on Portage's top team are junior Joe Charles at third, sophomore Emmett Benck at second and junior Nick Straka at lead.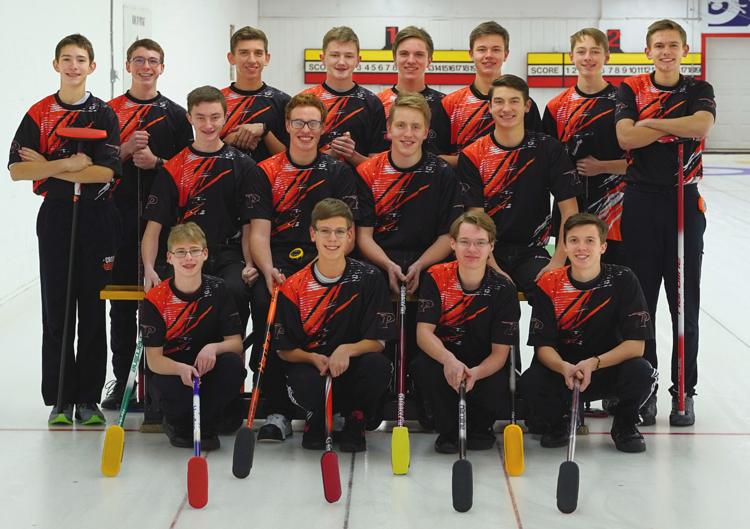 Portage coach Michael Statz said the Scheibach team should be confident, as it has played well against Poynette, Kettle Moraine and Wausau West, which are the three teams seeded ahead of Portage.
"There is no reason that team shouldn't be in the semis and if not the finals this year," Statz said. "They just need to believe in themselves and not get down."
The Scheibach rink will open pool play against Lodi and La Crosse Logan on Friday before facing No. 5 seed Stevens Point on Saturday.
Portage's last boys state championship came in 2014, when the team of Rob Shlimovitz, Alex Vorpahl, Sam Clemmons and Wyatt Swan took home gold.
Portage's second team competing in Wausau includes junior Levi Wood at skip, junior Joe Brom at third, junior Noah Jahn at second and freshman Brett Johnson at lead.
The team, which enters at the No. 8 seed, does have some experience, as Wood and Brom were both members of Portage's second team last year, which got hot and earned a spot in the state semifinals. Statz sees no reason the same thing can't happen this year.
"I think (the second team can win)," Statz said. "They're a little green right now with Levi being a skip, but he's learning quickly."
Poynette boys
As the No. 1 overall seed, the Poynette boys team, which is skipped by senior Coleman Thurston, enters as the favorite to win the program's first state championship since 2017, when the team of Trevor Marquardt, Will Pahman, Ethan McNicol, Thurston and Josh Yamriska finished in first place.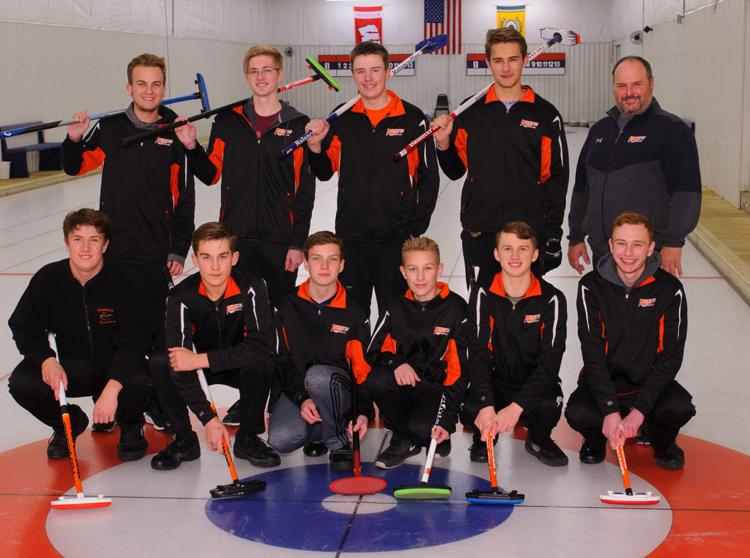 Thurston is joined by his cousin Jake Thurston as the team's third, along with junior Ian Pahman at second, junior Manning Wheeler at lead and sophomore Clayton Nehls at alternate. They earned the top seed with an impressive season that included them winning the Tietge Bonspiel in early January, as well as winning the Southern Conference Championship.
The Poynette boys are joined in their pool by Wausau East's second team, Pardeeville and Portage's second team. Poynette boys coach Mike Thurston said the key to winning this weekend is pretty simple.
"Mostly just making shots," the coach said. "That's where it's at."
Pardeeville boys
The Bulldogs head to Wausau with one of the youngest teams in the field. Freshman Kelby Crotty will skip Pardeeville's boys team, while sophomores Nathan Brant (third) and Alex Kuhn (second) are also on the roster, along with the team's lone senior, Easton Achterberg, playing lead. Freshman Levi Johansen will serve as the team's alternate.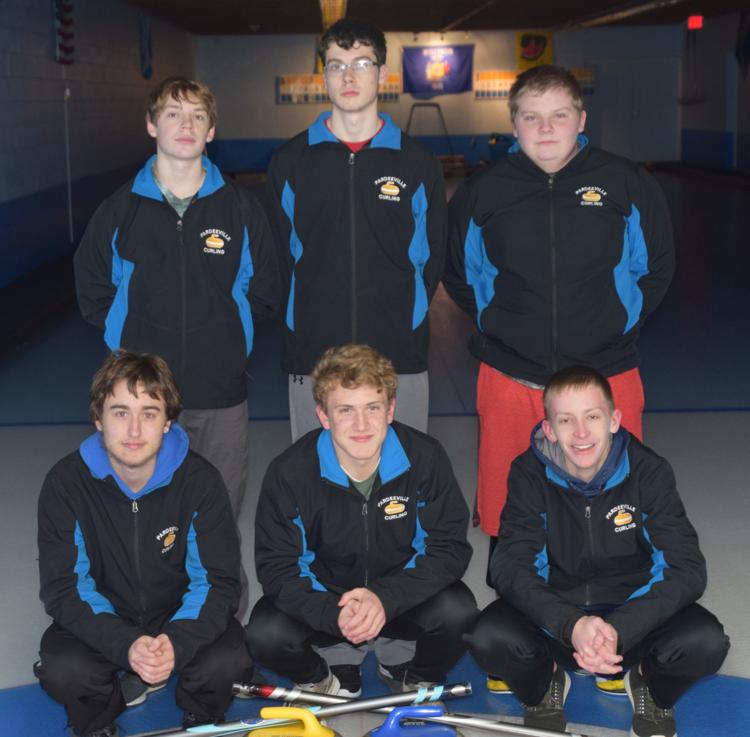 As the No. 9 overall seed, the Pardeeville boys aren't expected to among the teams competing for a state title, so Seichter wants them to use the weekend as a learning experience.
"I think their goal is to keep learning to play together," Seichter said "They're really starting to come into their own. You would really love to see them play their hearts out this weekend and anything can happen."
The last state championship for the Pardeeville boys program came in 2015, when the team of Clay Osterhaus, Mike McVicker, Hunter Schulte and AJ Sterlavage won it all.