The Lodi prep wrestling team added another regional championship to its trophy case, as the Blue Devils earned five individual titles and sent 12 of its 14 entrants to next Saturday's WIAA Division 2 Adams-Friendship Sectional on its way to winning the Division 2 Wautoma Regional on Saturday.
The 10th-ranked Blue Devils finished with 292 points, edging Wisconsin Dells' total of 274 points to win the team title. The win for Lodi means the Blue Devils also advance to Tuesday's Division 2 River Valley Team Sectional, where they will face Gale-Ettrick-Trempealeau/Melrose-Mindoro in the semifinals at 6 p.m. Prairie du Chien and Evansville/Albany will meet in the other semifinal, with the winners to meet in the sectional final at 8 p.m.
Winning regional titles for Lodi were freshmen Parker Heintz (106 pounds) and Chandler Curtis (113), along with juniors Colton Nicolay (152) and Sawyer Helmbrecht (170) and senior Garrett Moll (132).
Also advancing with runner-up finishes on Saturday were freshmen Mitchell Lane (220) and Wyatt Ripp (285), juniors Zach Potter (145) and Jack Hansen (160) and seniors Austin Soehle (138), Nathan Beechey (182) and Gabe Pickarts (195).
Heintz (28-7) reached the finals with a 6-2 victory over Jayden Price of the Cambria-Friesland co-op in the semifinals before picking up a 9-3 win over Wisconsin Dells' William Van Dinter in the finals. Heintz will open up at sectionals against Cuba City/Benton/Southwestern freshman Ayden Nolan (13-17).
Curtis used a pair of quick pins to claim his title. First he pinned Wisconsin Dells' Dawson Kosterman in 36 seconds in the semifinals before pinning Wautoma/Wild Rose's Matthew Gaboury-Gorges in 0:45 in the finals. Next up for Curtis (34-9) will be quarterfinal match with West Salem/Bangor's Carlyle Lyga (29-13) at sectionals.
Moll had little trouble winning his title, pinning Wisconsin Dells' Jade Herzer in 1:14 in the semifinals before picking up a 12-1 major decision victory over Wautoma/Wild Rose's Dylan Hughes in the finals. Moll (36-5) will face Arcadia senior Tyler Klar (33-8) in the quarterfinals on Saturday in Adams-Friendship.
Nicolay reached by finals by pinning Wautoma/Wild Rose's James Barbarich in 0:18 in the semifinals. He then earned a hard-fought 3-2 decision of Wisconsin Dells' Billy Dethloff in the finals. Nicolay (26-9) will open up at sectionals against Gale-Ettrick-Trempealeau/Melrose-Mindoro junior Jaden Anderson (32-8).
Helmbrecht dominated on the way to his title, pinning Wautoma/Wild Rose's Hunter Netzler in 0:14 in the semifinals before getting a technical fall over Wisconsin Dells' Hunter Stenson in the finals. Helmbrecht (24-2) will face Cuba City/Benton/Southwestern junior Bradley Goffinet (27-12 ) in the quarterfinals at sectionals.
The Cambria-Friesland co-op finished in sixth place with 29 points. The Hilltoppers had just three wrestlers in action at the regional — freshman Jayden Price at 106 pounds, senior Jacob Roche at 182 pounds and senior Colm Moe at 195 pounds — and all three wrestlers failed to advance after finishing in fourth place.
Price opened by pinning Watertown Luther Prep's Brendon Spurgin in 0:35, but lost to Heintz in the semifinals and was then pinned by Wautoma/Wild Rose's Abram Lezama in the third-place match.
Roche won his first match, pinning Luther Prep's Donovan Schroeder in 1:13, but was pinned by Wisconsin Dells' Langston Brown in the semifinals, and by Wautoma/Wild Rose's Timothy Szymanski in the third-place match. Moe received a bye in the quarterfinals before getting pinned in the semifinals and the third-place match.
WIAA DIVISION 2 WAUTOMA REGIONAL
Team scores: Lodi 292, Wisconsin Dells 274, Wautoma/Wild Rose 190, Watertown Luther Prep 93.5, Columbus 32, Cambria-Friesland co-op 29.
Austin Soehle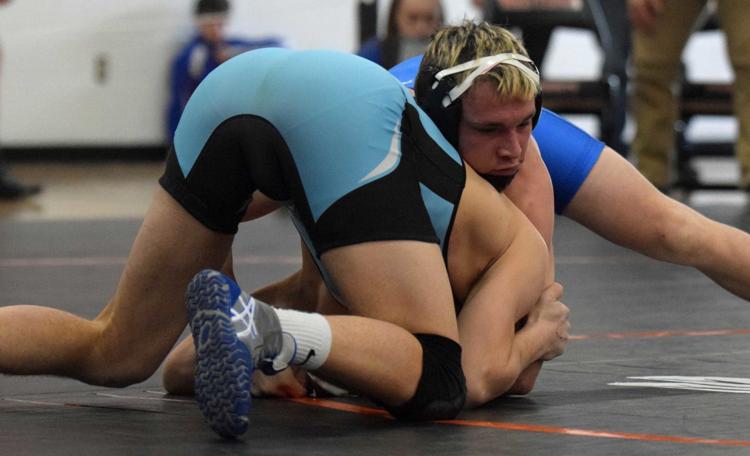 Hunter Stenson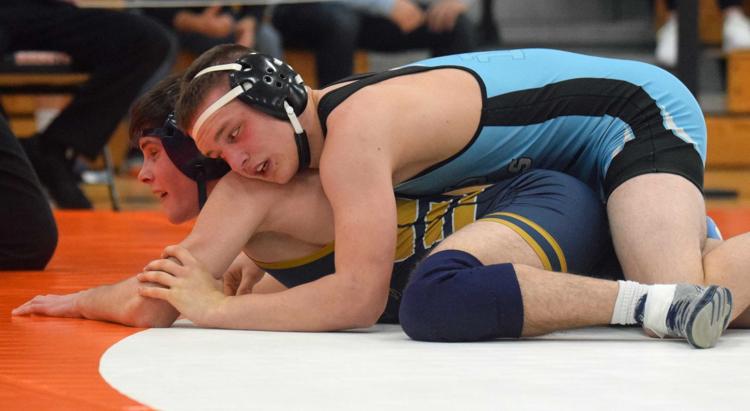 Jacob Roche
Sal Genco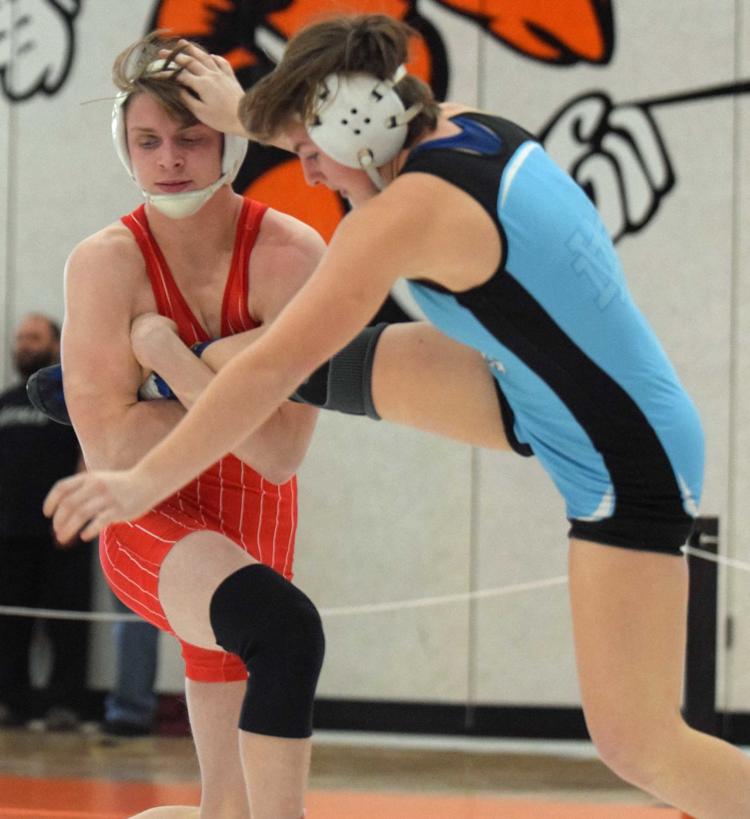 Mitchell Lane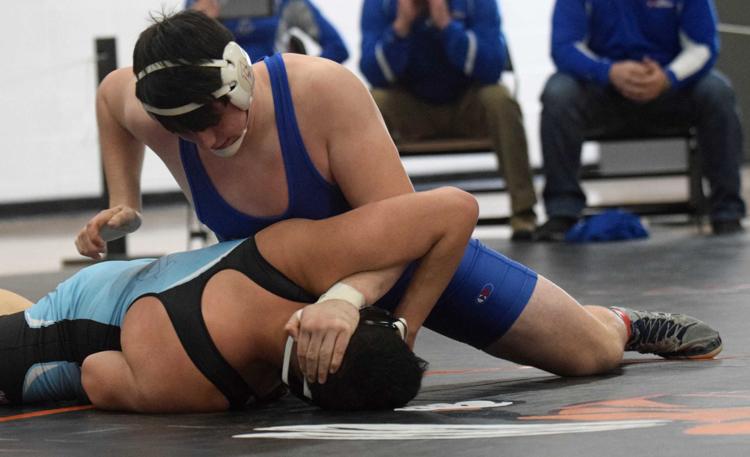 Jordon Kosterman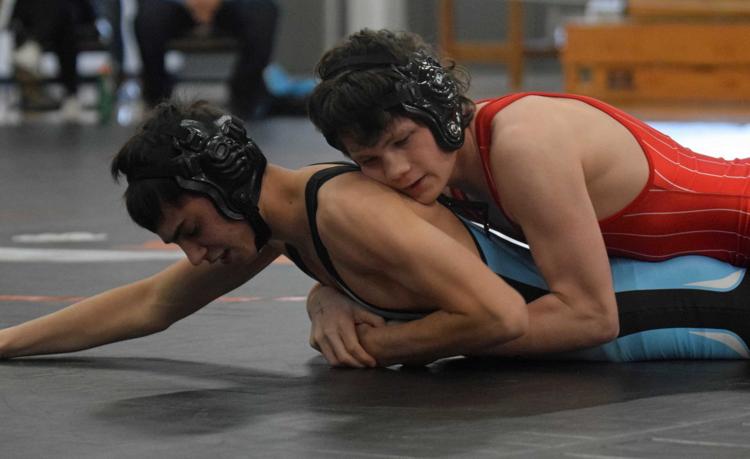 Dylan Knoch
Colm Moe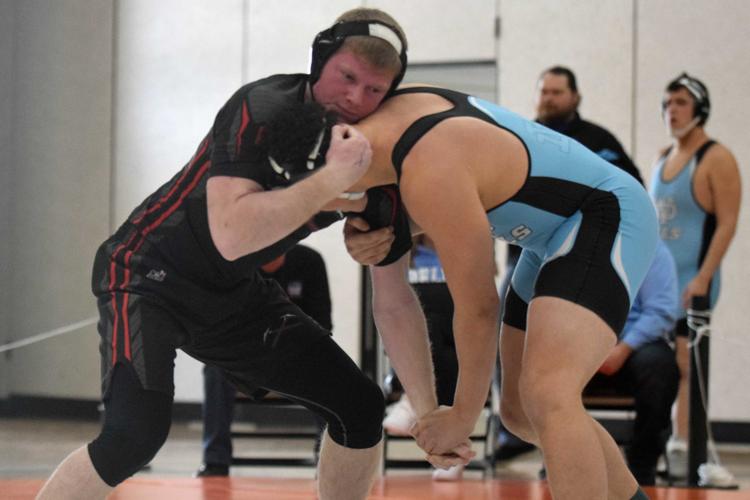 Colton Nicolay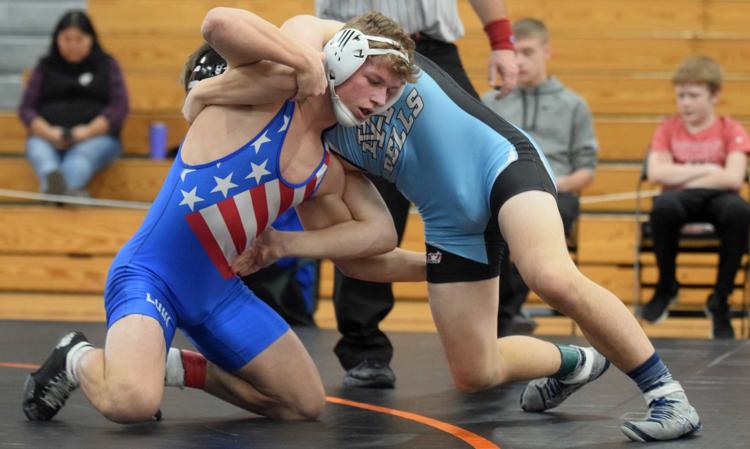 Kayleb Galloway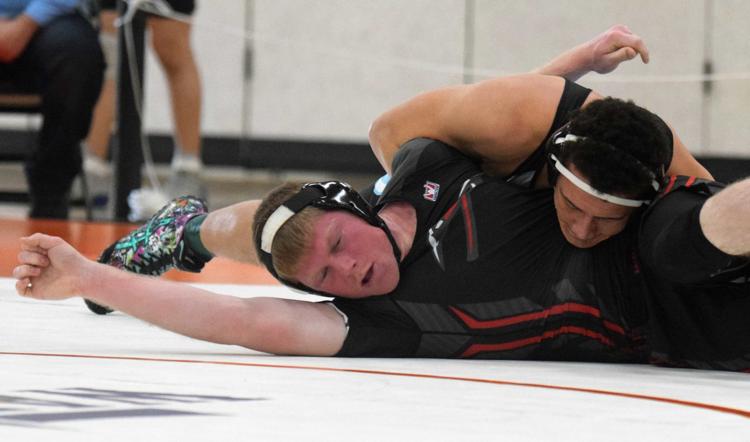 Jayden Price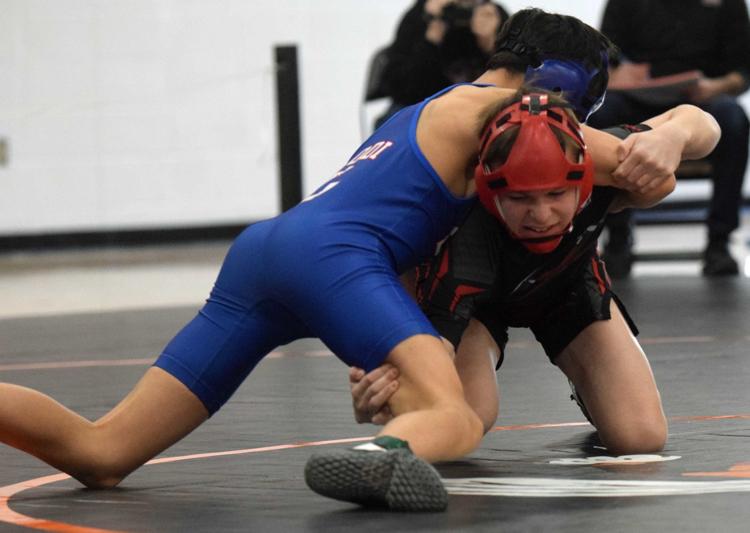 Sawyer Helmbrecht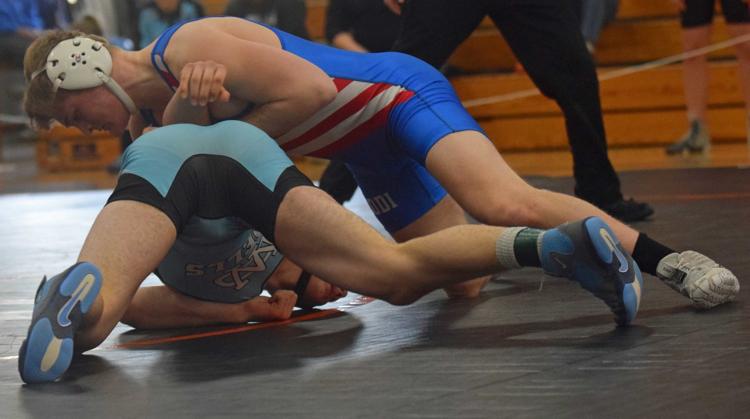 Will Van Dinter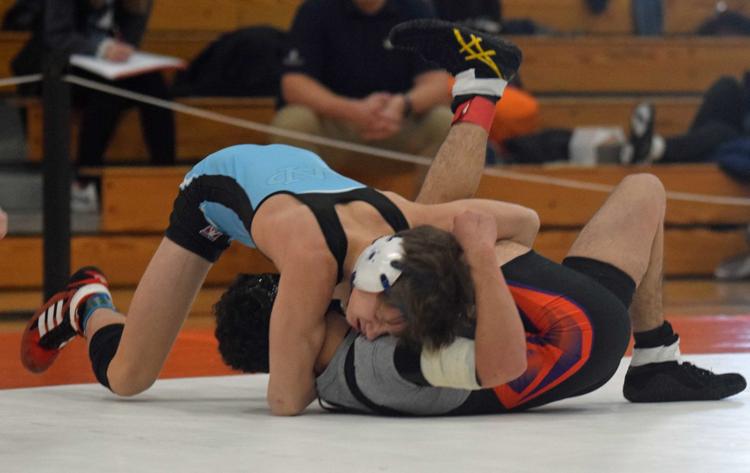 Gabe Pickarts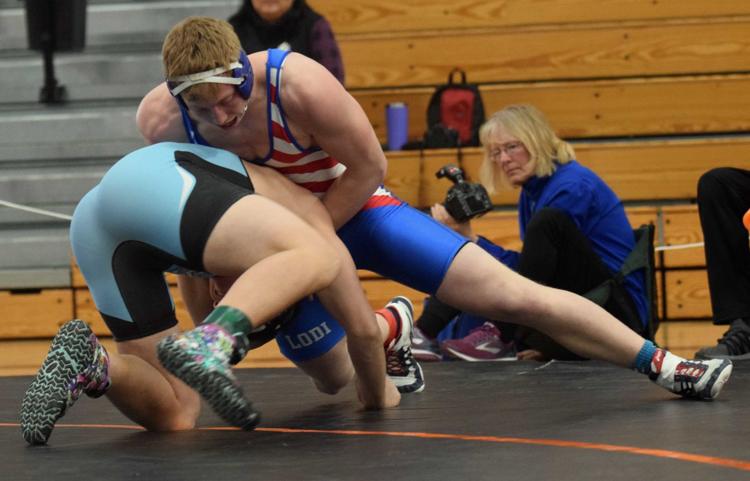 Gavin Kingsley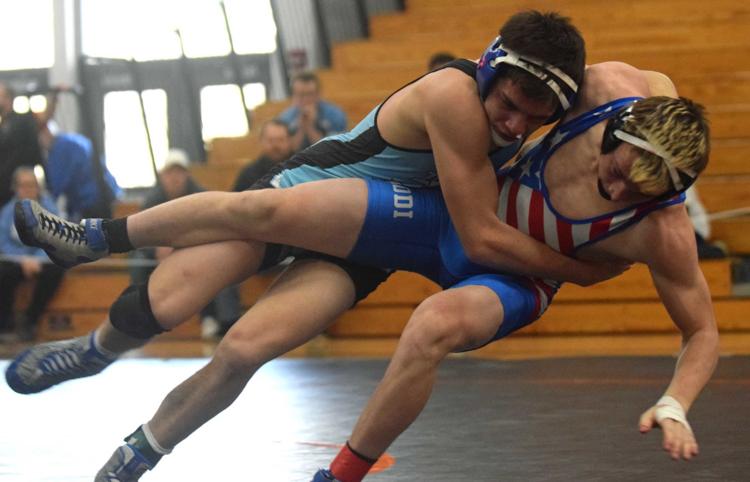 Jaedon Heintz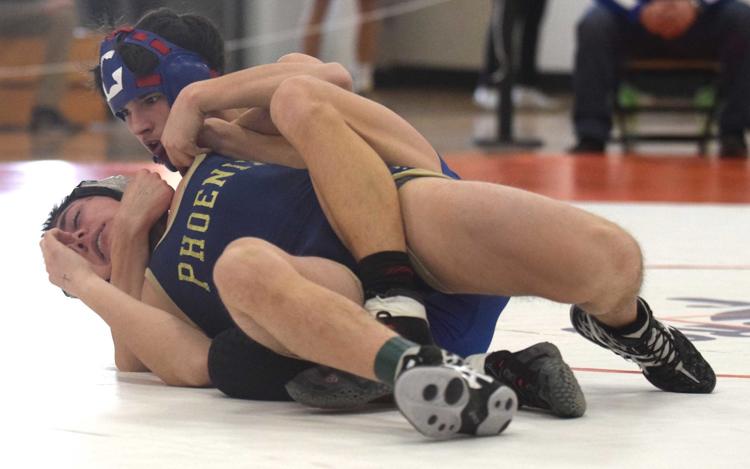 Marty Koenig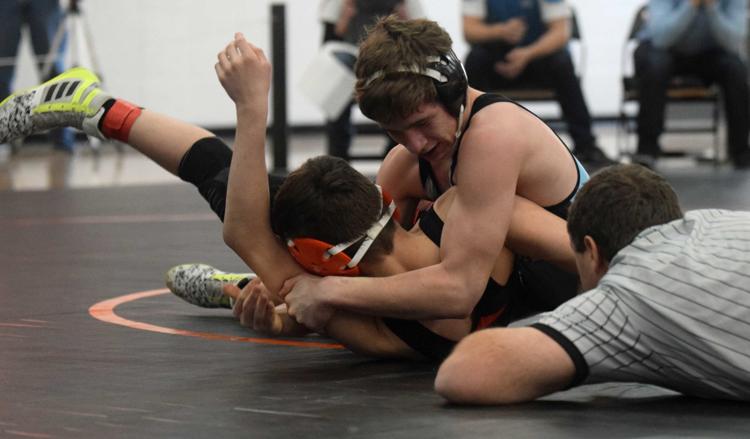 Garrett Moll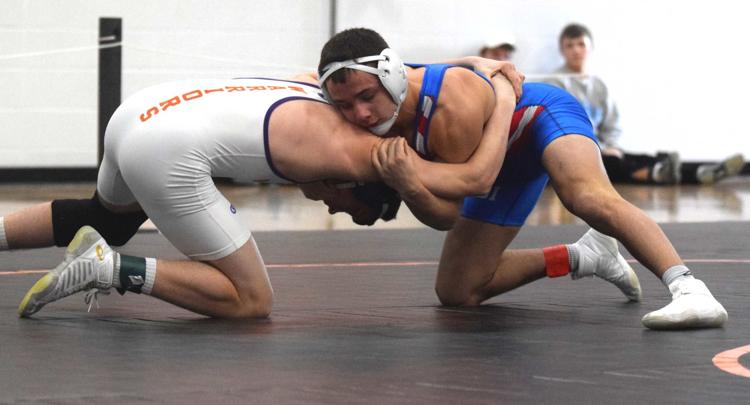 Kevin Coughlin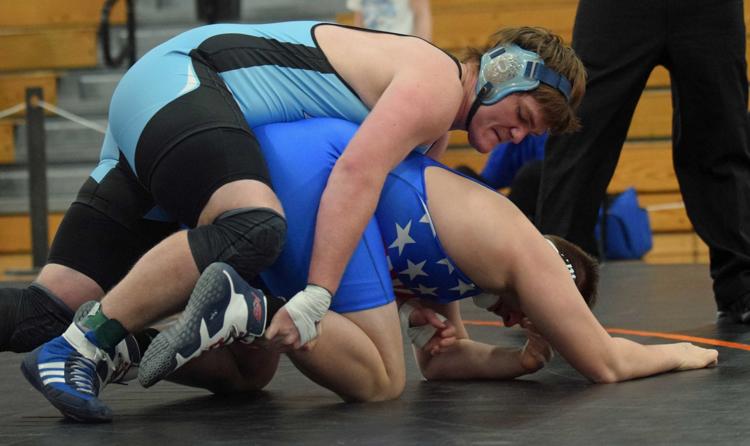 Mason Marchand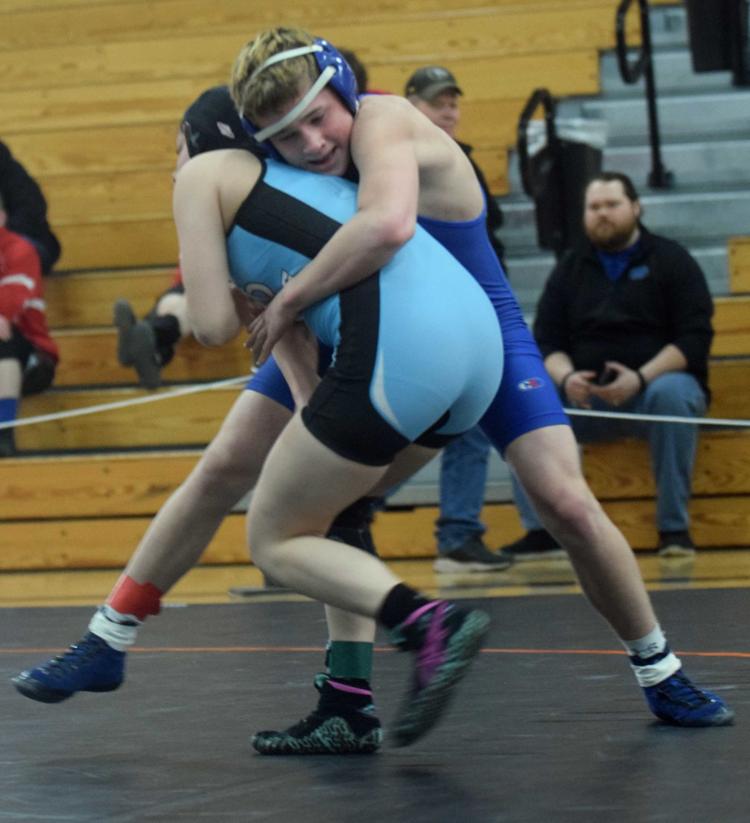 Jade Herzer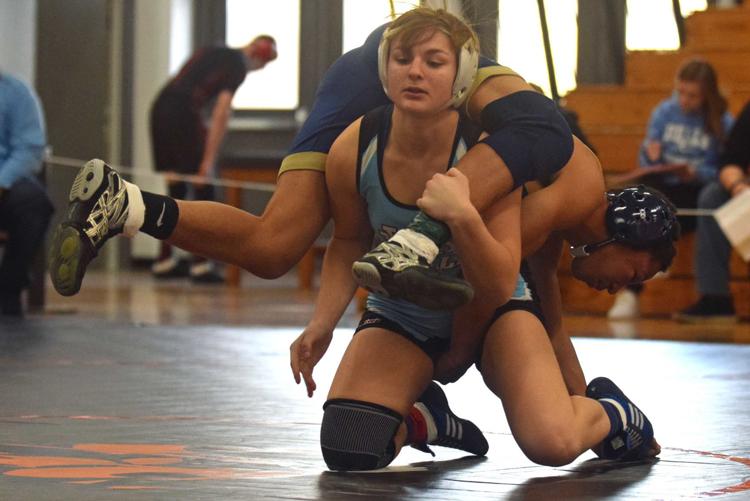 Jack Hansen
Elizah Leonard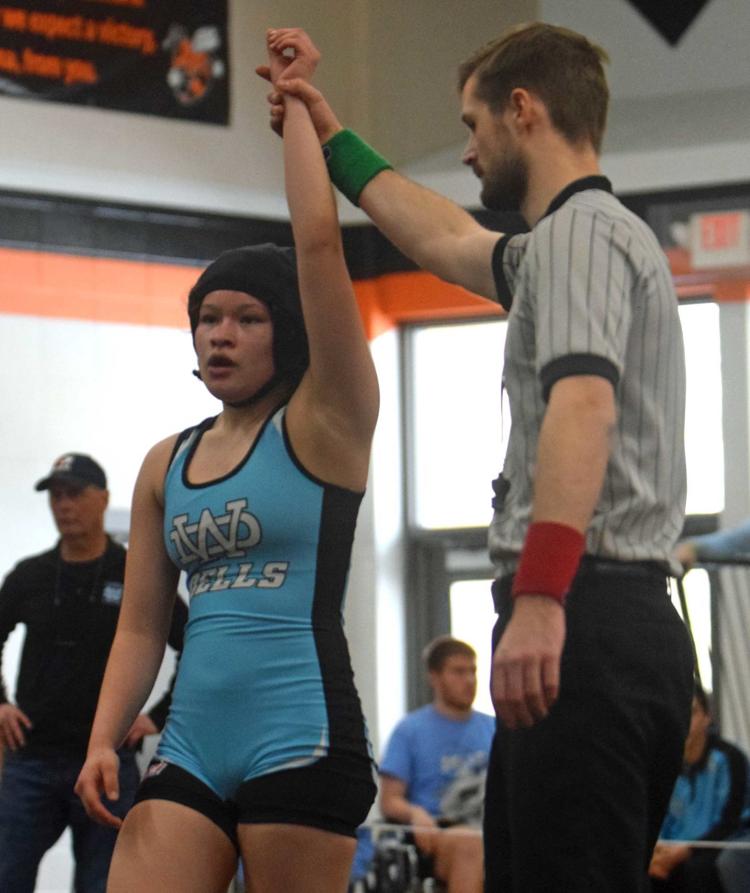 Wyatt Ripp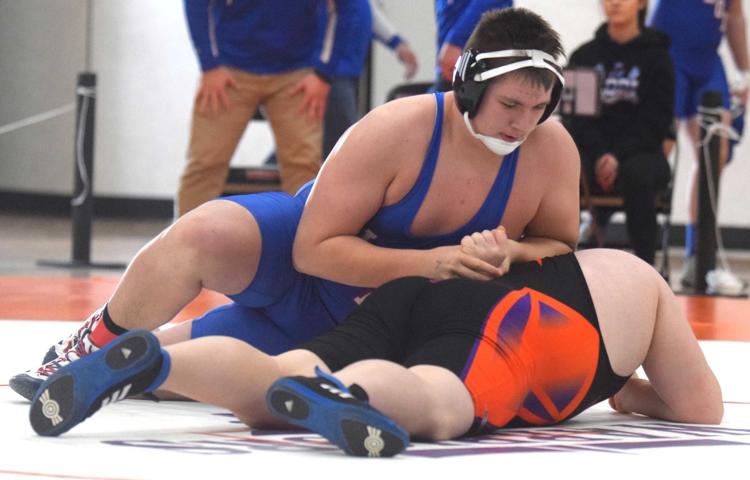 Langston Brown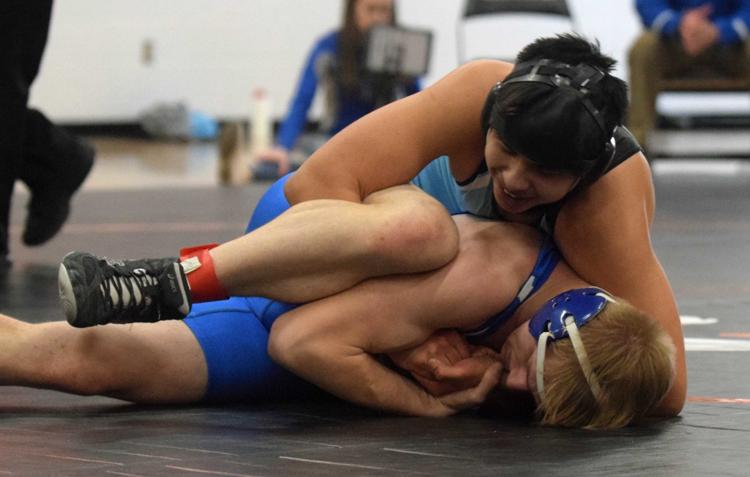 Zach Potter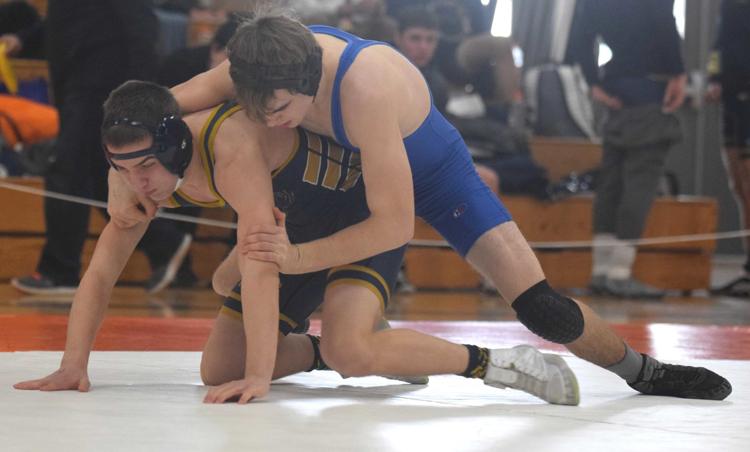 Dawson Kosterman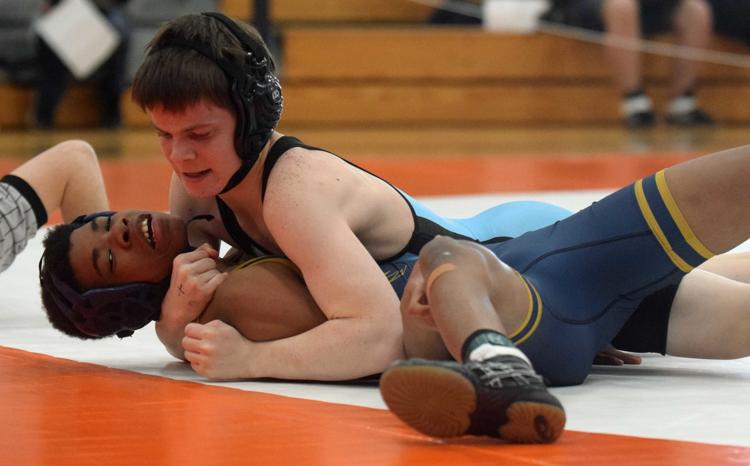 Parker Heintz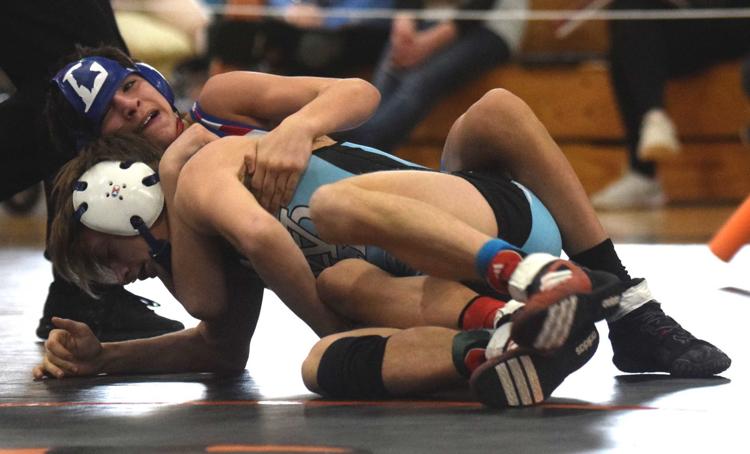 Billy Dethloff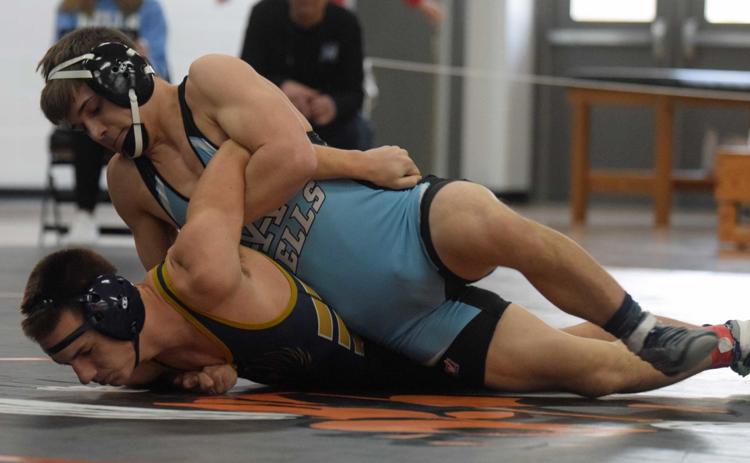 Chandler Curtis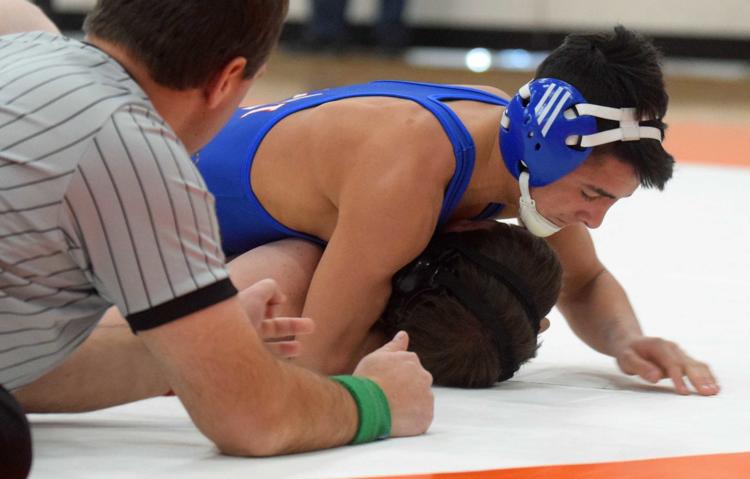 Maverick Platt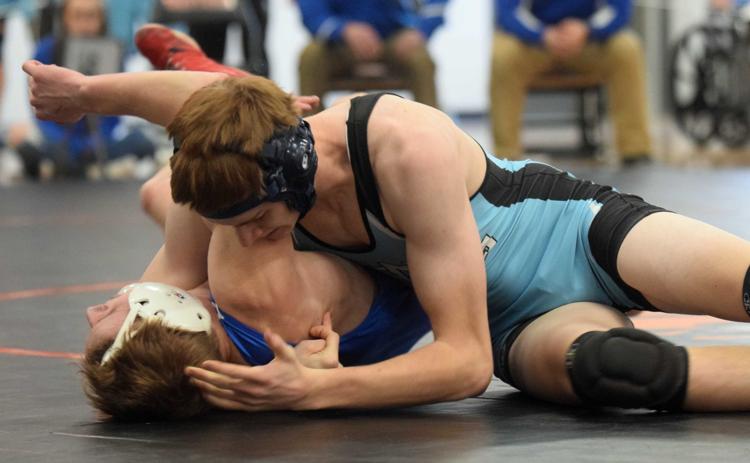 Nathan Beechey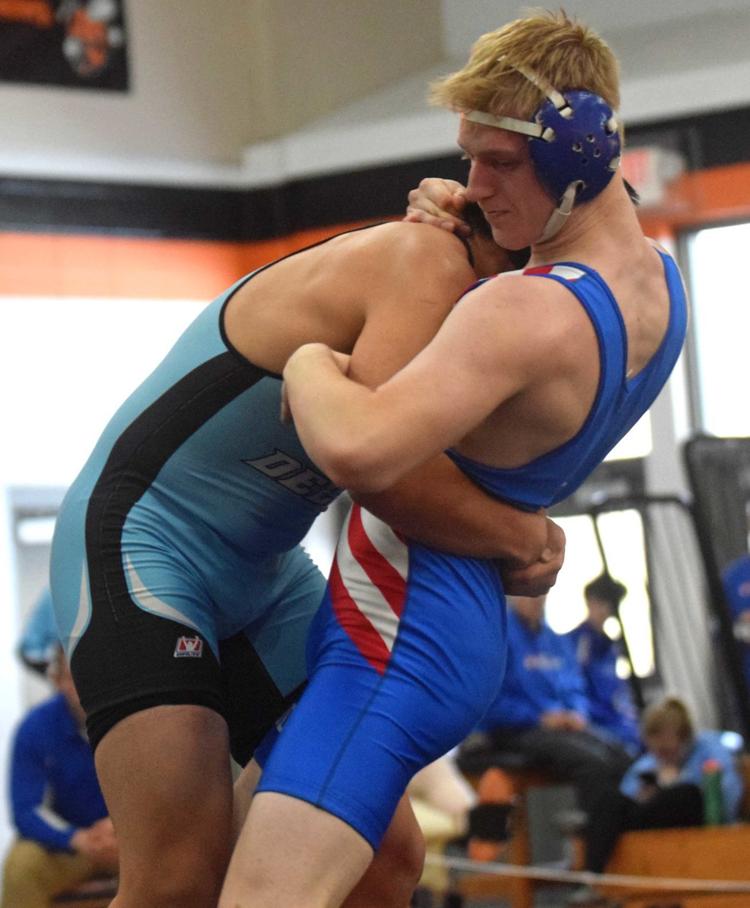 Luis Bautista