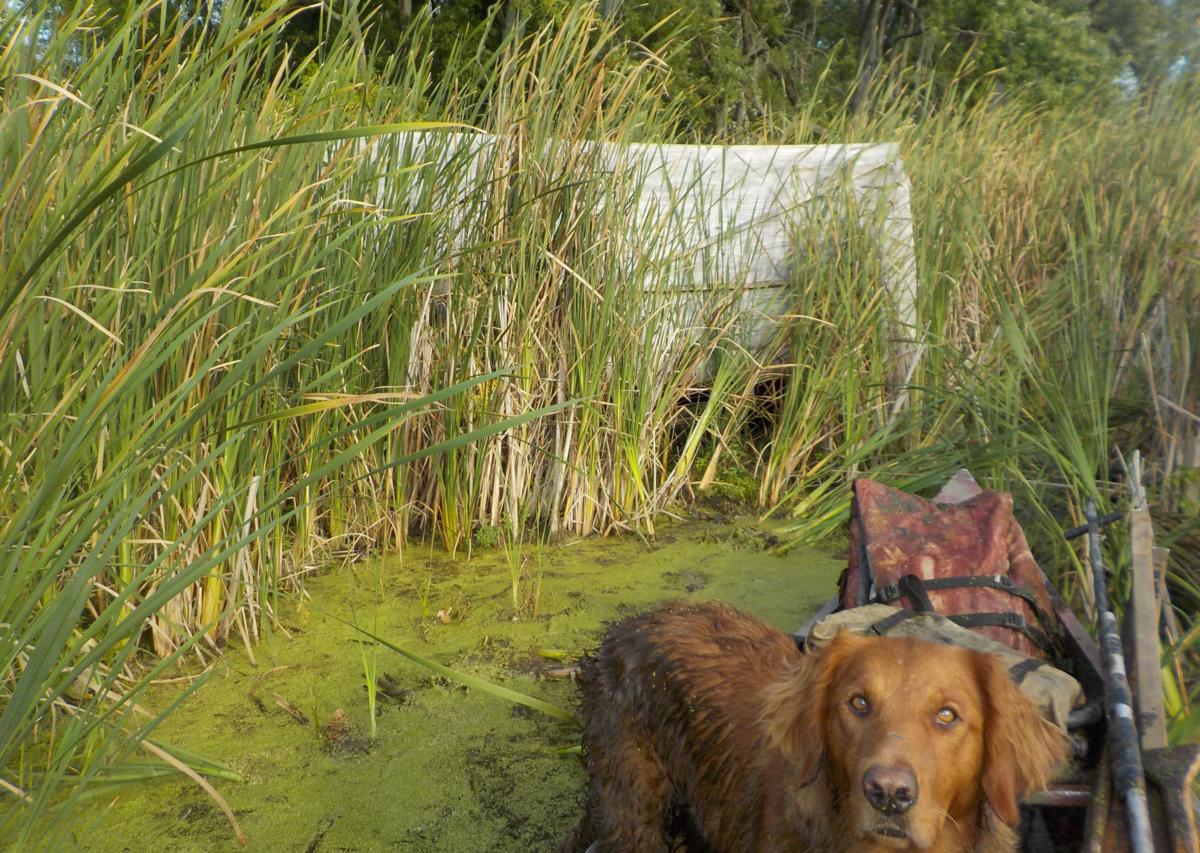 Forty years ago I graduated from Poynette High School. That same week, my buddy Jeff Moll and I purchased two half barrels of beer, and held a very fun party at what was called The Four Seasons Resort, which was located on Lake Wisconsin next to Whalen's Grade.
Fast forward to the last day of August at The Thirsty Moose, which is where The Four Seasons used to be, and my class was having its 40th class reunion. I had a master plan, as the following day was the opener of Wisconsin's seven-day teal season and Wisconsin's early goose season.
My plan was to catch a little sleep in The Chevy Hotel and then paddle my canoe to paradise, where I would spend two days making meat for the long winter.
Saturday, August 31
It is amazing how the memories come right back when you see the kids you hung out with 50 years ago. Our party was a great experience, and I urge anyone reading this to check out The Thirsty Moose,, which is owned by good people trying to make a cool business work.
Sunday, Sept. 1
You have free articles remaining.
At 2:30 a.m. I have to unload and load my canoe with hunting and camping equipment and a pup called Ruby. I did this and began paddling, and I have to admit, I was very excited about the next two days. Two hundred yards from the bay that I wanted to hunt, I saw a mud boat approaching, and by God if I didn't beat it.
I then had three hours to sit and watch the stars, pet my pup and listen to lots of ducks and geese.
When legal shooting started at like 6:23 a.m., there were plenty of teal buzzing me in the wild rice, and it was difficult to see them until they were very close. There was next to no shooting, but then a flock flew over, and I managed to hit one, and just like that, I had my first duck of the fall.
An hour later, a Canada goose flew over offering a bunny shot. I missed with my first two attempts, and was getting close to disgusted with myself, when I got lucky with my third shot. My trophy landed in muck and algae and it was very difficult for Ruby to swim to it, and crazy hard for her to swim back. Ruby accomplished her task and I was one happy camper.
I put in 17 hours in the canoe today, and I was dehydrated, kind of sore and close to starved, as Ritz crackers and cheese spread is only so much fun.
Tonight, instead of the Chevy Hotel, I chose the comfortable confines of a duck blind that looked like it had a lot of awesome memories made in it.
I drank a can of Point beer and tried sleeping. That plan was an epic failure as there were 50 mosquitoes per square inch of air space and I had forgot bug repellent. The last time I checked the time it was 2:45 a.m. At 3:30 I heard a mud motor approaching and got in my canoe and claimed my hunting spot.
I have spent about a million days ice fishing out here with my family back in the 1970s. I camped, and trapped rats and coon here. I caught my biggest brown trout on the creek that empties into it. I paddled up that stream, camped and shot a buck with my muzzleloader two years ago, and now I have the memory of my 40th class reunion.
Today, I had one chance at a teal and it went to heaven. I drove home dog tired, well aware that 48 hours later I would be hunting black bear.